Parry, a gorilla, didn't have an easy life, at first. When Parry was five-years-old, his mother was killed, and he was taken from the forest and forced to live as someone's pet. When he grew, as gorilla's do, he got too big for his owners, and they abandoned him. Some villagers in Cameroon, West Africa, saw Parry – he was all alone.
Parry was too tame to be left in the wild. Hunters illegally hunt gorillas for their meat, so wildlife authorities took him to Mefou Primate Sanctuary. The sanctuary is run by Ape Action Africa that gives orphaned chimpanzees, monkeys, and gorillas a safe forest home. Parry lived in quarantine at first, to make sure he was strong and healthy before meeting the other gorillas.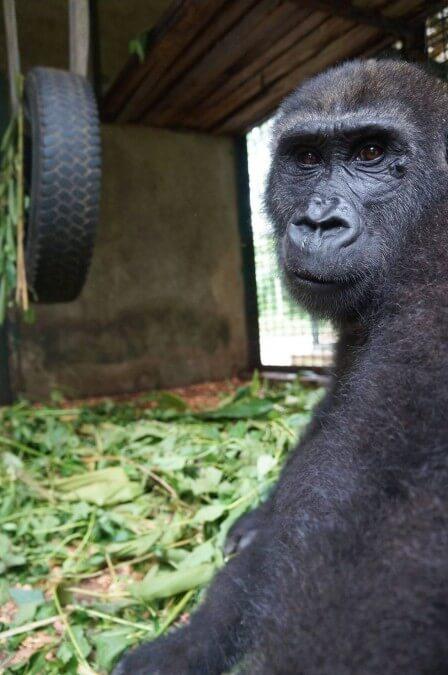 Everyone at the sanctuary nervous about how Parry would react to meeting another gorilla. Chris, another gorilla, and Parry had been living in sight of each other but had never met, until recently. Parry and Chris took to each other almost instantly!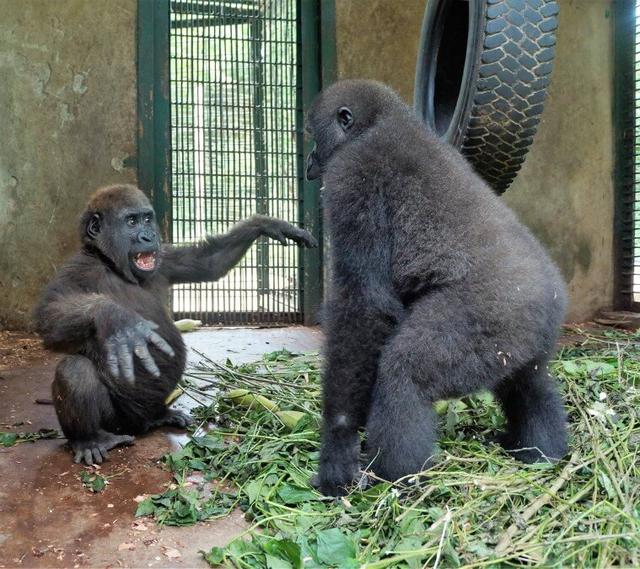 Parry was so curious about Chris – he had never met another gorilla before. The pair played, wrestled, and rolled on the floor together!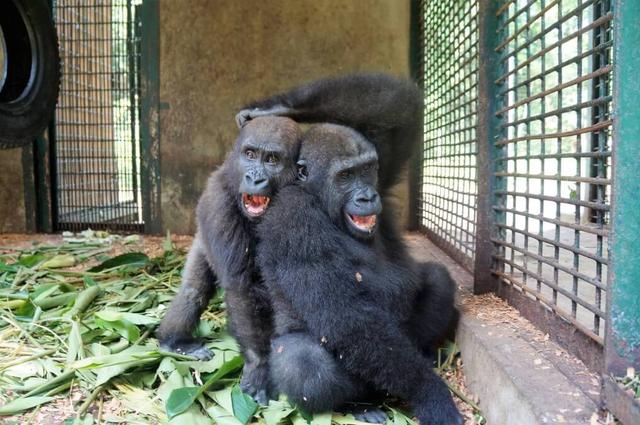 Ape Action Africa posted a message saying that they can never replace the family Parry lost but that they have made a commitment to Parry to provide him with happiness and friendship with the other orphaned gorillas.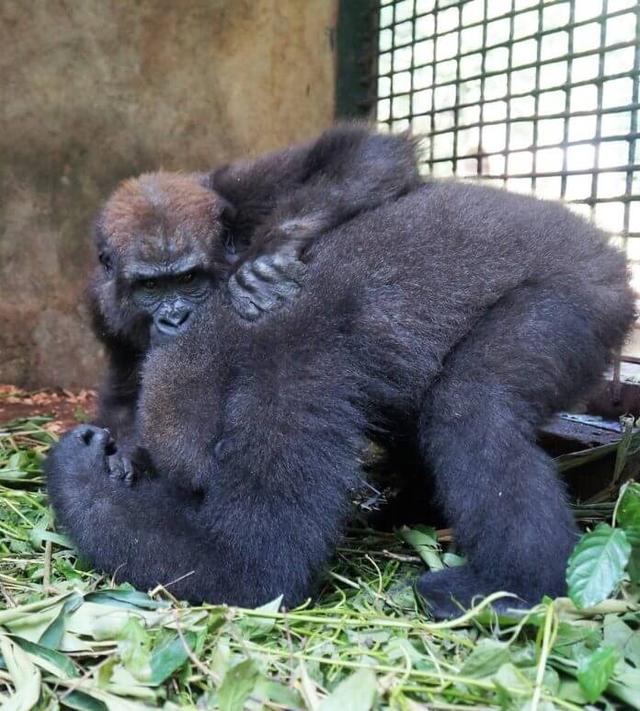 One day, Parry and Chris will meet some of the female gorillas that live at the sanctuary! That will put Parry (and Chris) one step closer to having a family of his own!