Animals are quite intelligent, they don't go to school and learn things – they just know how to do things. But what is amazing is that some animals know that they can turn to humans for help solving a problem they can't handle on their own.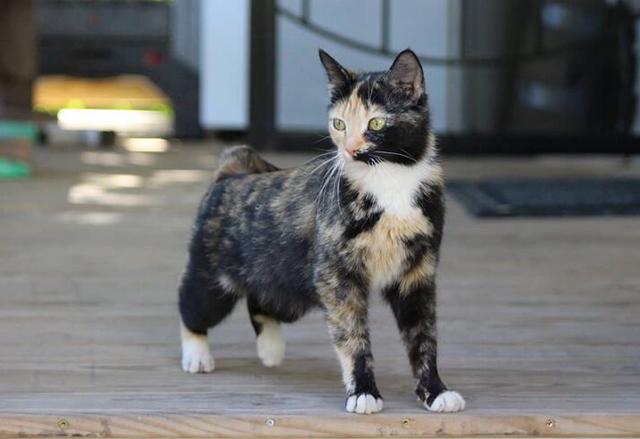 Once a day, a cat would visit the porch of a couple's home. They would feed her, but she didn't want much more from them. Until the day she came to their house with her kitten!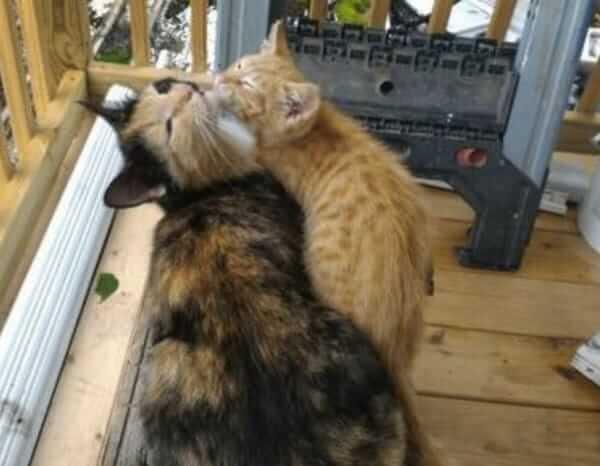 Her kitten had a broken leg, and the momma cat knew she needed to get her baby some help; so she brought him to the friendly humans! Jamie, the woman of the house, knew something was wrong right away because the kitten was holding his back leg up.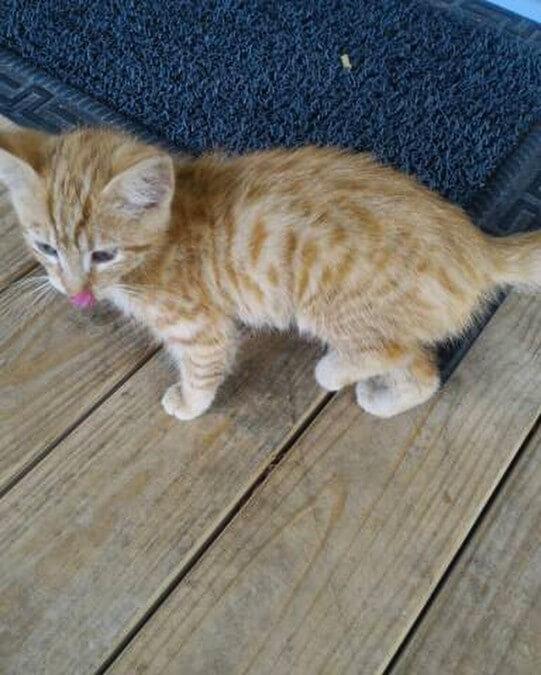 They thought the little guy had a broken hip. They were able to pick up the kitten, who they named Milo and take him to the veterinarian the next morning.
At the doctor, Milo got x-rays and vaccinations. The x-rays revealed a broken tibia and fibula. Milo got a cast that needed to stay on for three weeks.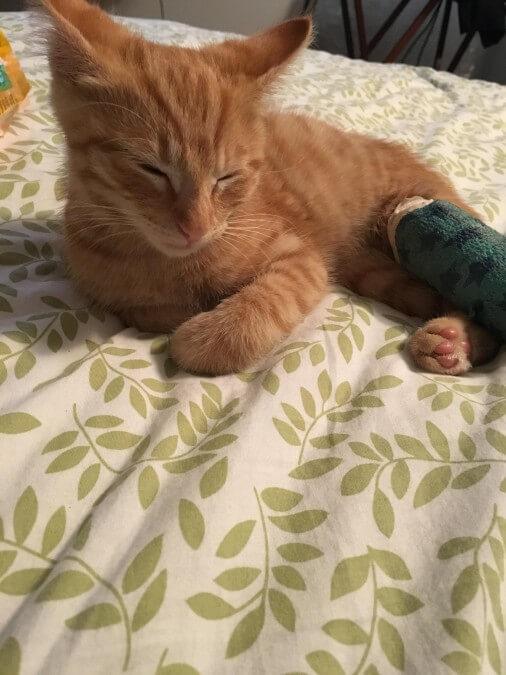 During his recovery, Milo stayed indoors. Jamie has continued to feed the momma cat, who refuses to come inside.
Jamie said that maybe she is just used to being out there – but maybe she will change her mind one day. Milo is adjusting to indoor life, with a clumsy cast on his leg. He enjoys playing and rolling around on the bed with his new toys!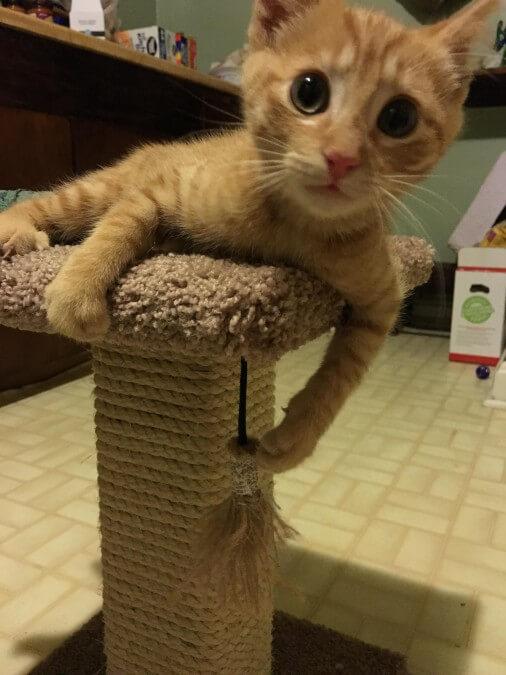 Share away, people!