This is the living tallest man on Earth, and his name is Sultan Kösen.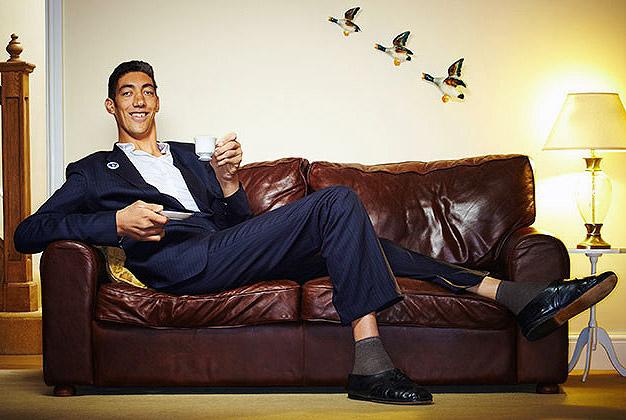 Sultan Kösen (35) was measured 8 ft 2.8 in (251 cm) in Ankara, Turkey. This farmer was the first man over 8 ft to be measured by Guinness World Records in over 20 years. He took the title from Xi Shun who measured 7 ft 8.9 in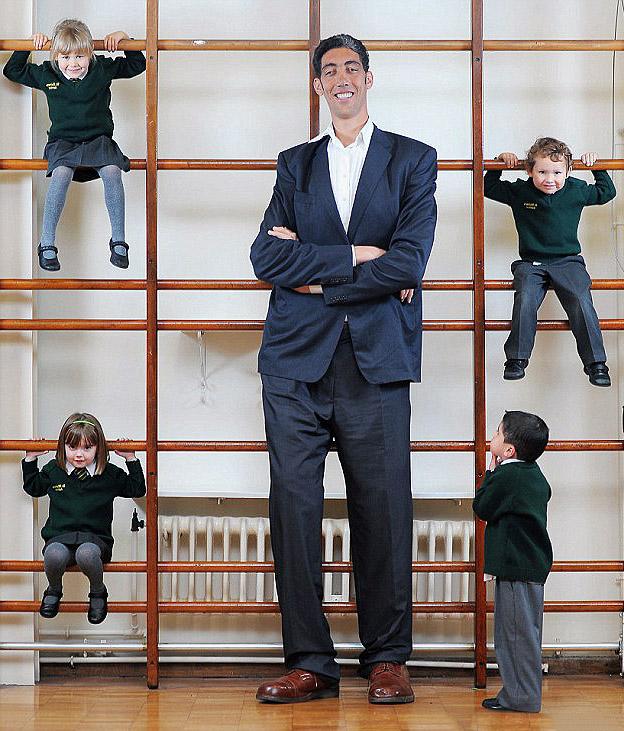 In fact, there are only 10 confirmed or reliable cases in history of people reaching 8 ft or more.
"I never imagined I would be in that book, I dreamed about it, but it was still a huge surprise" he said.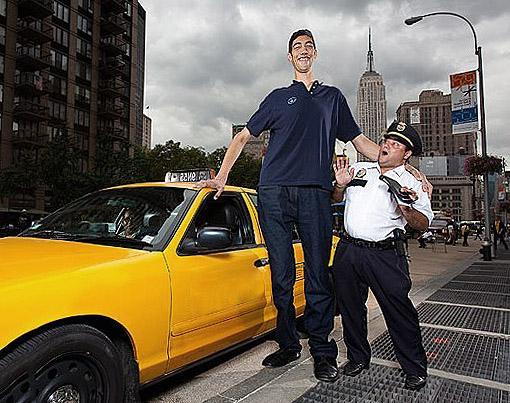 He also holds the record for largest hands of a living person, each one measuring 11.22 in (28.5 cm) from the wrist to the tip of the middle finger.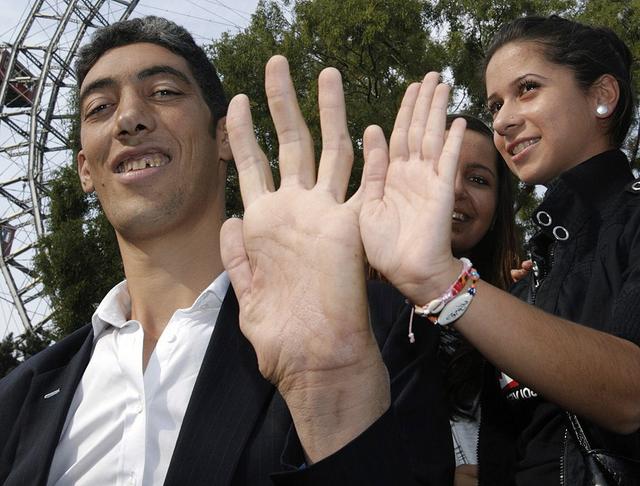 Like all extreme tall people, Sultan is suffering from a a condition known as "pituitary gigantism", which is the result of an over-production of growth hormone. Beside massive height, the effects are large hands, a thickening of the bones, and painful joints.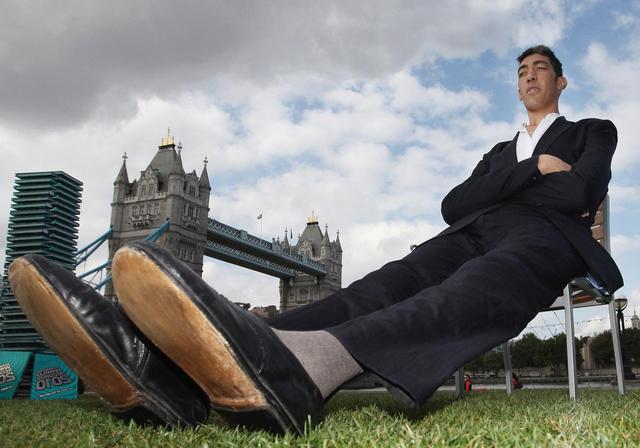 He works occasionally as a farmer to support his family, but because of his extreme height he was never able to finish school.
"I want what everyone else wants - a wife, a family, a nice home. I'd also like the chance to find some decent clothes that fit! I've already had a suit made for me, beside that pair of jeans made specially for me!" he said.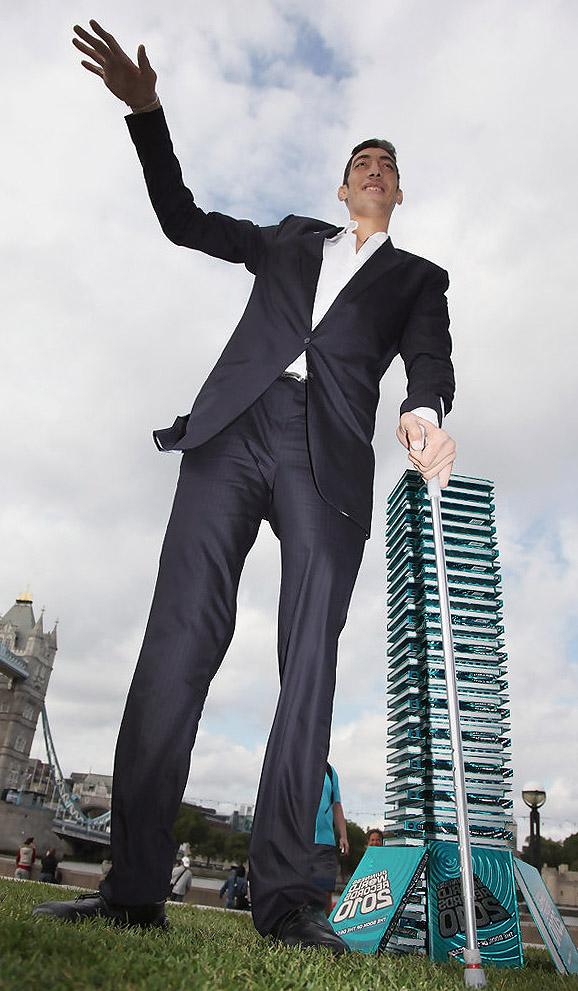 Now he is happily married to his wife Merve Dibo, and just trying to live a normal and quite life.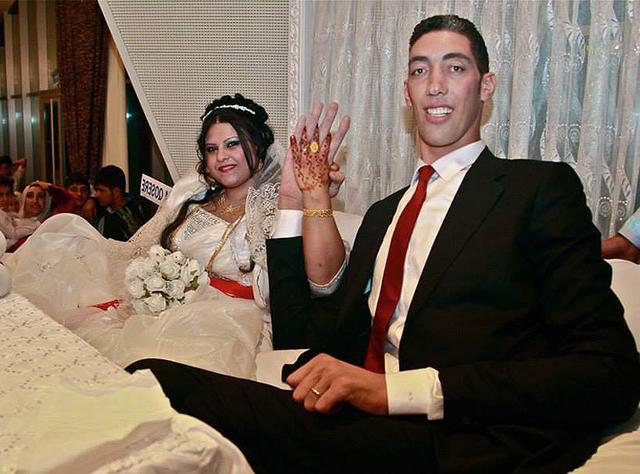 Please Don't Forget to Follow us, Like and Share, Thank You!!!!