Hark! Here are a few good pups eager to brighten your day, just in time for Christmas.
Folks at the
Springvale Canine Creche
, a doggy day care center in England, recently posted this delightfully festive photo featuring a few of their adorable canine clients in a Nativity scene recreation.
And as you can see, they pulled it off perfectly.
The day care center is essentially a big playground where pets get to hang out with their friends while their owners are at work. But with the happy gang all together comes some wonderfully creative photo opportunities.
"With it being Christmas we decided to create our very own Nativity," said Donna Whincup, the owner of Springvale Canine Creche. "The dogs all enjoy working for treats, so we get them to sit or stand and stay."
It was obviously a group effort, but acknowledging each dog's individual contribution makes the Nativity recreation that much better.
Take Frank here, who donned a pair of oversized ears to serve as the Nativity scene's donkey. Just look at that flair.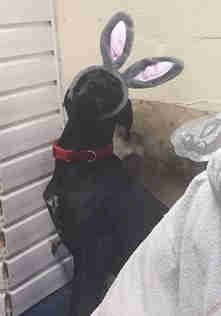 Next we have the Holy Family, made up of River as Mary, Reuben as Joseph — and Pepper as a particularly cute baby Jesus.
Oh, and we can't forget about dear Talula as the angel in the back!
Aren't they the sweetest?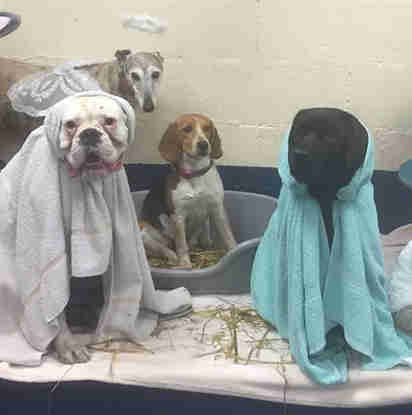 Moving on, there's Olly.
He's a sheep.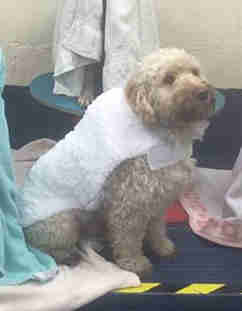 Now that brings us to the wise men, of which in this scene there are two.
Here's Jackson, who's got that sagely gaze down pat.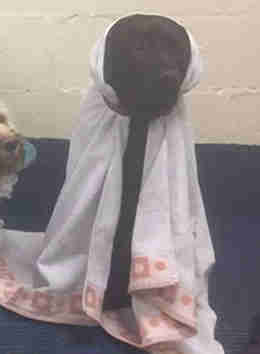 Finally, there's Sammy the whippet as wise man #2.
Nailed it.
This little photo shoot was all in good fun, of course, and the dogs were rewarded with plenty of treats for their cooperation.
Along with entertaining the pups, the day care aims to improve their lives through training — and as the Nativity scene picture proves, they're all model students.
Though there's plenty of merry to be had as well.
"Its so much fun showing mums and dads what their puppsies have learned," Whincup said. "We enjoy having fun."