When Daisy first arrived at
Battersea Dogs & Cats Home
in the UK as a puppy, she was only there for 15 days before she was adopted. She lived with her family for eight years, but unfortunately, her family became unable to care for her anymore a few months ago, and surrendered her
back to the shelter
they originally adopted her from. Daisy is now 9 years old and needs a new home — but so far, no one has shown any interest in the sweet senior dog.
Daisy has now been
back at the shelter
for 100 days, and during that time, not a single person has expressed any interest in her. As a puppy, Daisy barely had to wait for a family at all, but because senior dogs are often harder to adopt out, poor Daisy is stuck waiting, not understanding why she is back at the shelter after having had a family for so long.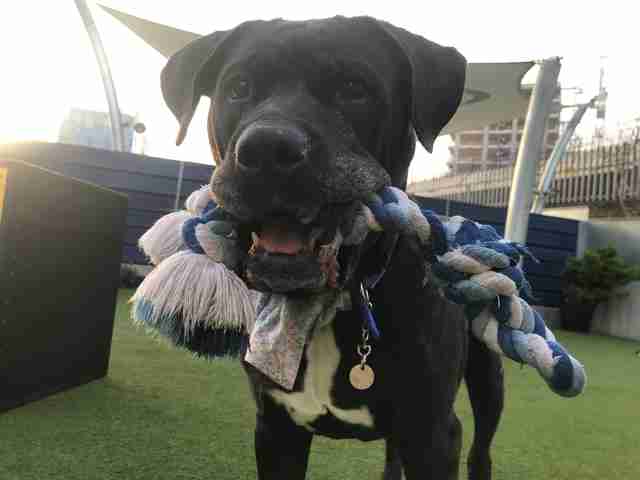 "Many people prefer to rehome puppies and younger dogs, so that they can have them for their whole lives," Steve Craddock, center manager at Battersea Dogs & Cats Home, said in a press release. "But people often forget how much time, training and exercise younger dogs need.
Older dogs
are often much more relaxed than younger dogs, and in a lot of cases they would rather just have a cuddle on the sofa and some human affection than be running around chasing tennis balls all day."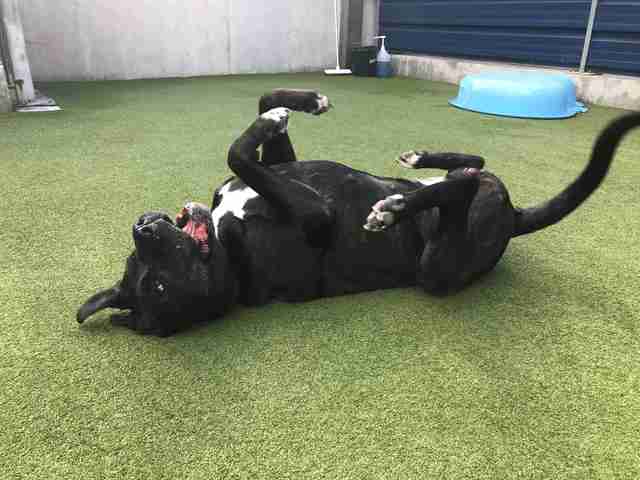 Despite her age, Daisy still has a ton of energy, and seems to think she's still the year-old puppy she was when she first arrived at the shelter eight years ago. She has so much love to give, and is willing to give it to anyone who wants it.
"While Daisy is in the twilight years of her life, she still acts like a big baby," Craddock said. "She loves to bounce around and play with her favorite people, curl up for cuddles and is always most comfortable carrying around one of her soft toys."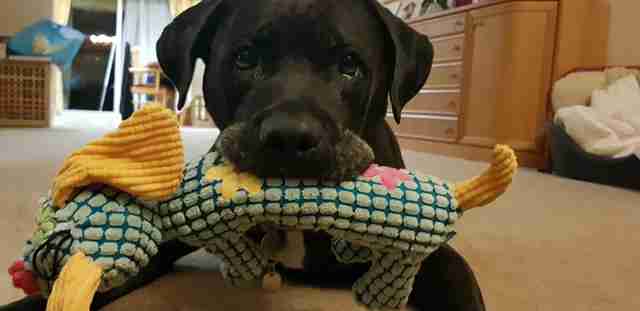 Daisy has had to adjust to a lot of change since leaving the only family she's ever known and arriving back at the shelter. In order to help her cope, she can often be seen carrying a toy around with her to make her feel safe and a little more secure.
Daisy was the perfect family pet for eight long years, and now, she just
wants a chance
to show another family what a wonderful dog she is.
"Older dogs have a lifetime of love to give and will cherish every moment spent with their favorite people," Craddock said.