The 14-year-old black Lab mix with a gray face sat in a kennel at
Dallas Animal Services
with a confused look on her face.
Her kennel card revealed some of her sad past.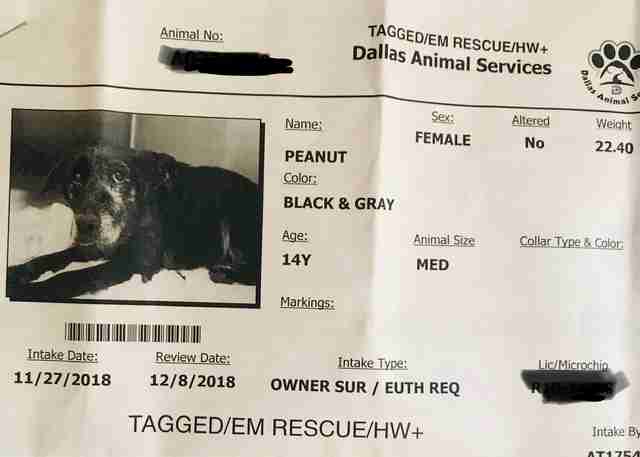 The poor pooch was incredibly thin and had trouble walking. She only had two teeth and was heartworm positive.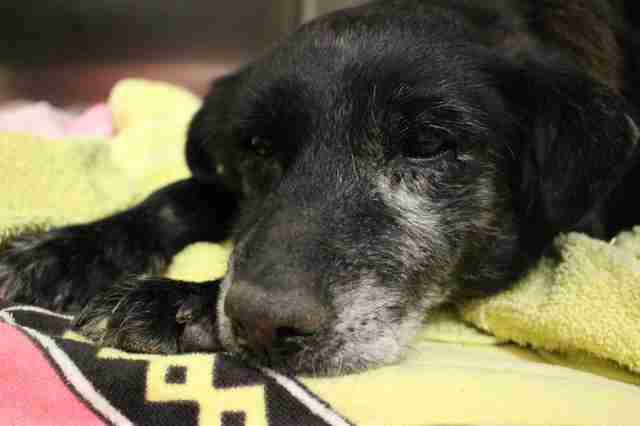 Rescuers and animal lovers heard about the dog and started posting about her on social media.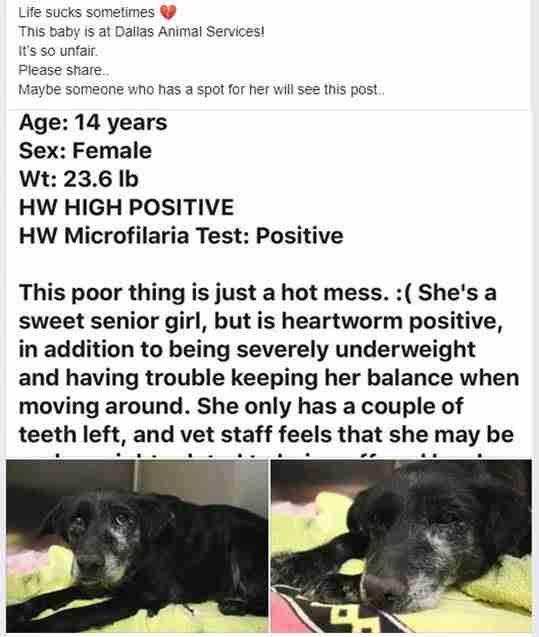 And when Tommy Bull from Crowley, Texas, read about the dog, he was stunned.
"I looked at her eyes and she looked like she had given up," said Bull. "She was a black dog, a senior, and heartworm positive; she had little chance of getting saved. The holidays are one of the worst times of the year for dogs, a lot of people turn them in to shelters."
Bull contacted
CAMO Rescue
, which made arrangements for him to pick the dog up from the shelter. "The workers carried her out to me because she was a little wobbly," he said. "I grabbed her and I hugged her closely. I wanted her to know she was safe. I fell in love with her instantly."
He lifted her out to his car and drove home, where Bull's wife bonded with her right away. They named her Ettie, short for Henrietta. "We gave her a lot of attention and introduced her to our other rescue dogs, she had no problem," Bull said.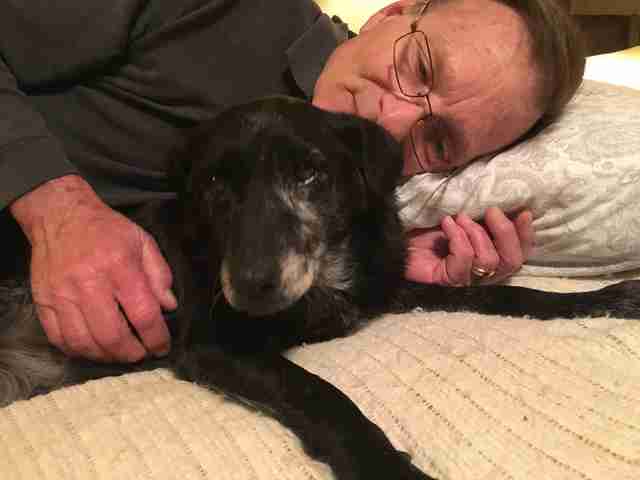 The senior girl blossomed in the Bulls' home. They fed her nutritious canned food that was easy for her to eat, and she gained weight. Ettie also started arthritis medication and treatment for her heartworms.
The love and care Ettie has received is starting to show. She now wanders around the backyard and loves walking with the Bulls' other rescued dogs.
"When I hold the leash in front of her, she knows it means she's going out. She will come up and let me put the leash on her. She will sometimes take off down to the corner, she can walk pretty fast," Bull said.
And now Ettie has a home not only for the holidays, but for the rest of her life: The Bulls adopted her. "This little girl stole my heart," Bull said. "She is getting used to all the petting and love we give her."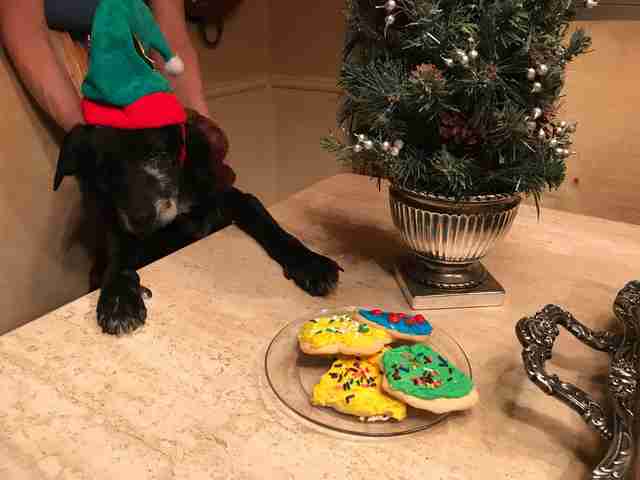 When word got out about this
holiday miracle
, the people who had posted about her on social media celebrated.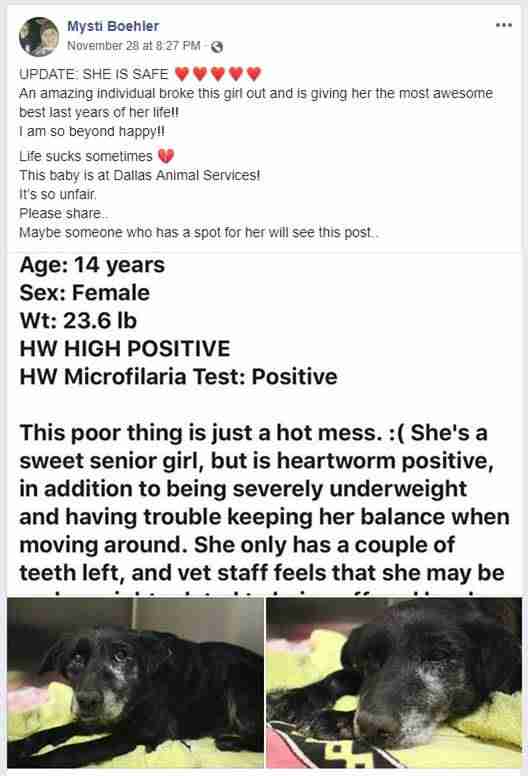 Bull has this message for anyone who is considering
adopting a senior dog
: "What they give back to you is so incredible," he said. "We can tell how grateful she is for every meal, every pet. Her life matters to us. If you can open up your heart and try, they're so thankful. I can feel it, you can feel it, it's very rewarding."