As beautifully regal creatures, it's no wonder horses are the much sought-after prize of many childhood fantasies. There's just something about them that makes them the perfect match for a little prince or princess.
Then there's the mini-horse. While they may not exude the power of their larger counterparts, the mini-horse captures all the equestrian splendor of their fully grown counterparts—except in a more bite-sized package. Naturally, these little buckets of energy love to have fun, too!
One mini-horse in particular was recently captured on film as he looked for a playmate. So who did he pick to play with? You'll see…
Mitra Roberts / Flickr
Seang Y Teng / Flickr
AFV / Rumble
AFV / Rumble
AFV / Rumble
AFV / Rumble
AFV / Rumble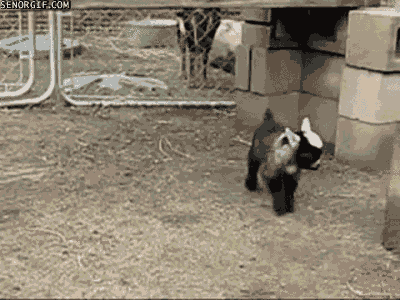 Teacup Pigs
https://www.colorado.com/sites/default/master/files/PR_NWSS2012_3.jpg
Mini animals like this teeny horse can be perfect companions with the proper care, and they're great fun to boot! Do you know any miniature pets?