We all know what an ordeal it can be for a parent if their child goes missing. Unfortunately, a family living in Blount County, Tennessee had this unpleasant experience when their boy Kaydon Leach vanished from the home on 23rd, April 2018 at 6 p.m, more or less. They started to feel despondent and presumed the worst consequences. The whole community of the Blount County was compassionate and came to their rescue aiding the search troops find Kaydon. They left no stone unturned in their search, and when the 22-hour search operation ended, everyone was electrified by what they witnessed, as Kaydon had company.

Kaydon Leach, a playful and friendly 6-year-old, loved spending his time outdoors and happened to be a mischievous kid, much like any other kid of his age group. Born and raised in a small community known as "Top of The world", in Blount County, Tennessee, his parents were protective of him but they would let him play outside unless he didn't roam too far from his place.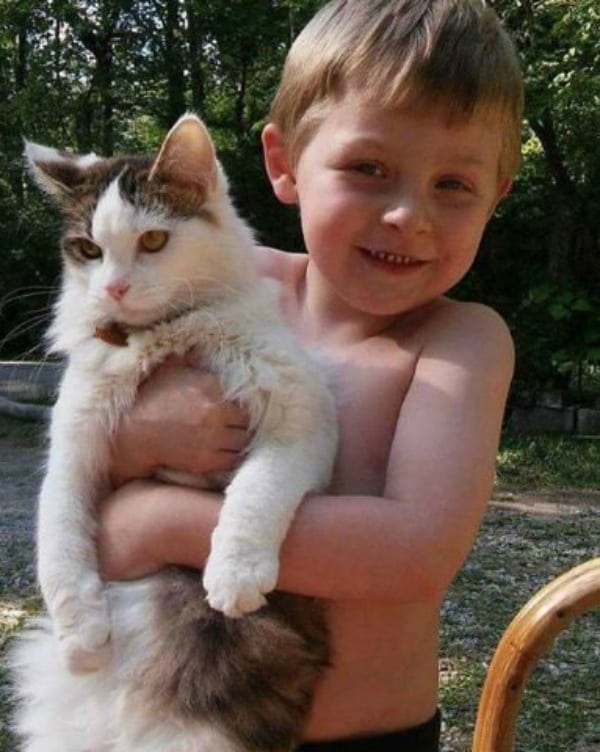 One of Kaydon's favorite pastime involved playing with animals. He had a soft corner in his heart for pet animals and loved playing with his adorable dog whom he called Chula. Chula was a Black and White Terrier dog, and Kaydon would usually spend his evenings playing with Chula outdoors. He would always make it back home in time, but one evening it didn't happen to be the case.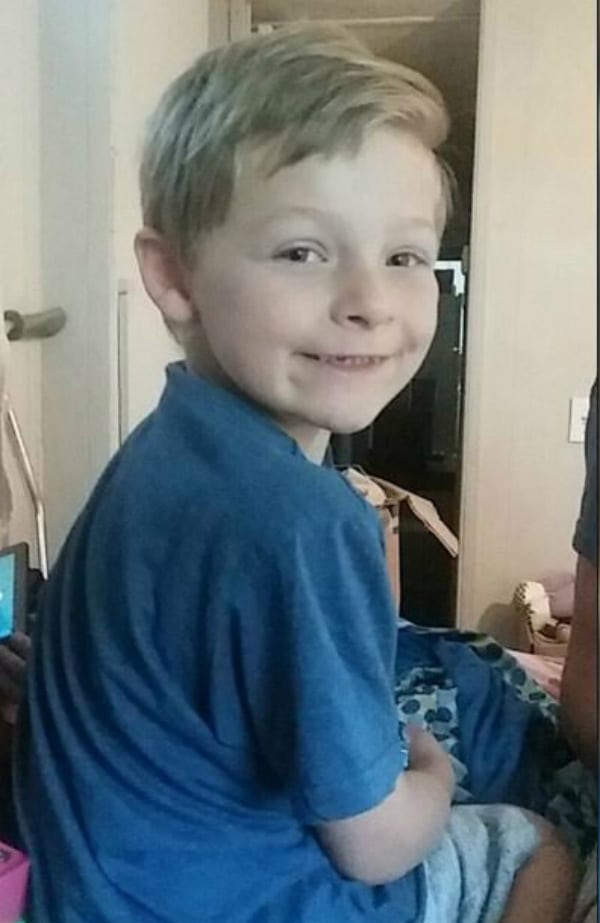 On the evening of Monday, 23rd April 2018, Kaydon's parents were expecting him to be back home until 6 p.m like always, but their worries grew as it didn't happen so. Initially, they thought that Kaydon would be somewhere near their home but when the clock ticked away and no sign of Kaydon appeared they eventually decided to call James Lee Berrong, the Blount County sheriff.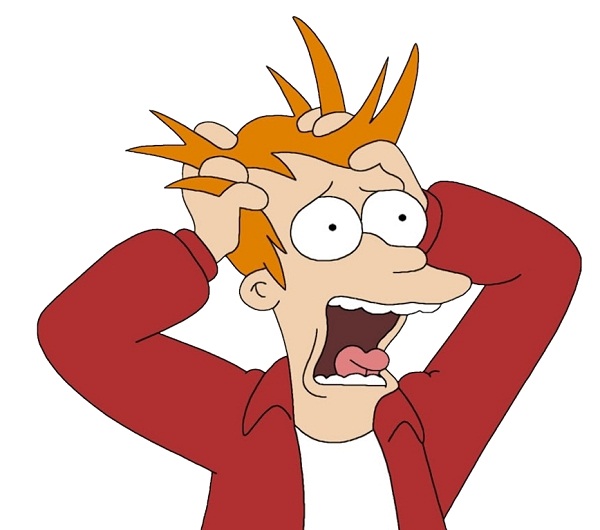 Protecting one's child is a natural trait associated with parenting. A parent would go to any limit to make sure their kid is safe and secure. There's no denying that missing one's kid is a dreadful experience, with passing time, a parent starts thinking about the worst future outcome. Every passing minute adds up to their worry and they are willing to give away everything to have their kid back home.

Kaydon Leach's parents were stuck in a similar situation as their 6-year-old suddenly vanished on an evening of April 2018. They were unable to figure how he disappeared and where could he possibly be. It was completely unforeseen as Kaydon was aware of his curfew and he would always make it back home in time.

The sun was about to set and it was getting cold outside, Kaydon's parents were tensed for the poor boy as he didn't have any warm clothes on. Going by the rules one must wait for 24 hours before reporting a missing person, but that didn't imply on a 6-year-old missing in a small community. There was not much time left to sit around and waste. The Sheriff immediately filed a report and released an alert for Kaydon.

The Tennessee Bureau started their investigation within an hour by releasing an alert at 7 p.m. The alert contained Kaydon's description that was reported by the Sheriff asking the community to aid find the kid. Kaydon's parents described him as 4 feet tall, weighing around 27 kg (60 pounds), having blue eyes and brown hair. They also gave a description of what he was wearing the last time. He had gray sweatpants, and a black T-shirt on.

When releasing an alert couldn't help much, The sheriff launched a large-scale rescue mission. An army helicopter was recruited to patrol over the woods and search for Kaydon. In addition to it, a ground operation was also conducted with a 100 volunteers covering 2000 acres of mountainous area.

Numerous ground forces were appointed to search the area that included Blount Country Sheriff's department, the local fire department, the search and rescue team of Blount country, the TBI and the FBI. All the troops banded together to find Kaydon as soon as possible. The spokesperson stated that the teams won't rest until they find Kaydon.

The local community also offered a hand when they go to know about the whole thing, They couldn't just sit keeping hands in hands while there was a child out there, struggling for his life. An IPAWS message was broadcasted by the community's emergency services, just a couple of hours after the incident to aware everyone about the situation and to update them with time.

Every possible way that could get them close to Kaydon was being utilized, in addition to the IPAWS message, an application named next door was used to circulate the messages. Next door is a platform that provides neighborhoods with their own private social network. Although some individuals were unable to help directly, they did make sure they were part of the process.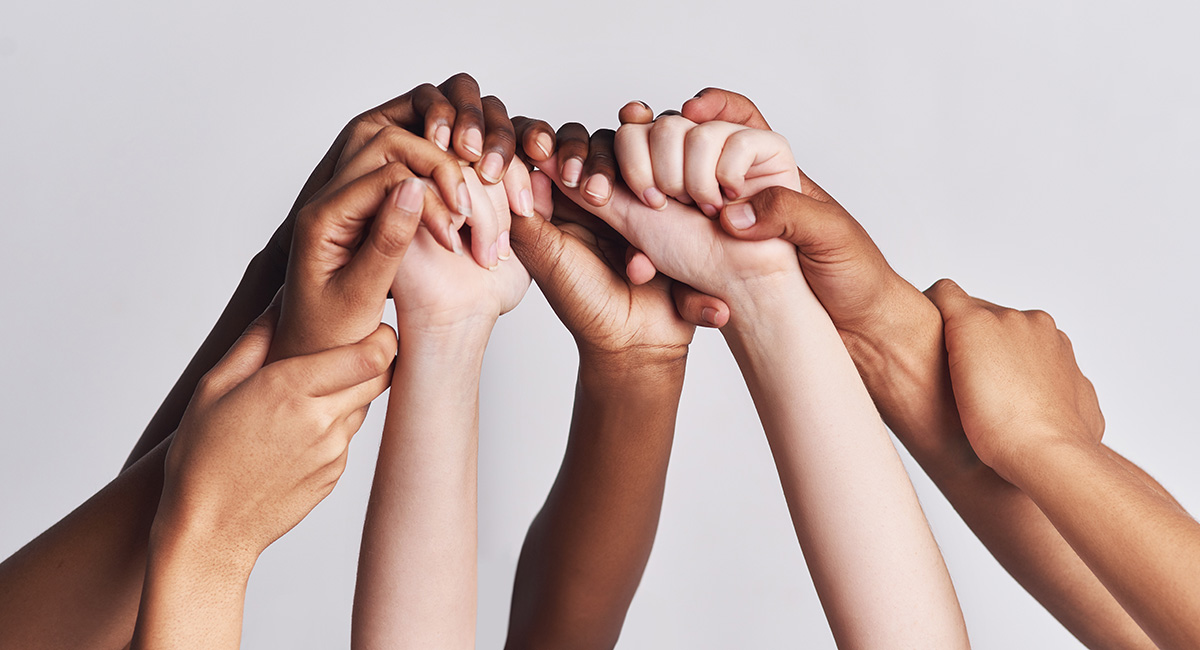 The Top of The World community made collective efforts to find Kaydon. For instance, a local volunteer got a phone call regarding Kaydon's disappearance when he was coming back from work, he headed straight up to the mountain to check what was up. "We are a tight community, and we try to help everyone" he stated.

When Megan Kessler, heard the news about Kaydon's disappearance, she used her own resourcefulness, to provide the volunteers with food and water. We are not among the first 100 volunteers who could search, so we did what we could, we brought coffee and chili and basic supplies that were of help to the search team.

It was made sure that every resource that could get them Kaydon to the earliest was put to use. The Tennessee Endangered Child Alert went to Facebook and posted a picture of Kaydon which was further shared by WBIR Channel 10, The post included Kaydon leach's description and details of what had happened. More than 2000 people shared the post that sent out a clear message, everyone banded together to find Kaydon as soon as possible.

Kaydon was nowhere to be found, he was out somewhere, and what awaited was a dark and cold night. There was a possibility that Kaydon might suffer from respiratory infections as he didn't have any warm clothes on that could be lethal for a boy as young as Kaydon, the situation demanded quick actions and results.

The search was still on and the rescue teams targeted a radius of half a mile from Kaydon's home. The search teams had to wait until the morning to expand their search into the mountainous area. It was natural for Kaydon's parents to be worried, they were blaming themselves for allowing him to play outdoors. It was only a matter of time before they would find Kaydon, safe and accompanied.

They were determined to find Kaydon, the rescue teams were working day in and day out. Not only that, the Blount County community would help by disseminating eatables and water bottles to the rescuers. They knew that a 6-year-old wouldn't have gone far away, and they were not going to rest until they find Kaydon.

It had now been hours and Kaydon's parents' worry was growing with time, they were thinking of the problems their little son was; starving, frightened and lonely. Finding a 6-year-old boy in the woods was not a walk in the park, but it was much easier to search for Kaydon during the day. The search teams contemplated and came up with new ideas, praying that Kaydon was okay.

The morning time went by in a flash, and Kaydon leach was nowhere to be found. The clock was ticking and they had to make the most of the daytime as the night would only aggravate the situation- both for Kaydon and the search teams. The search teams were not willing to give up anytime soon, in an effort to find the boy before the sun sets they now started reassessing their methods.

Kaydon's parents were now questioning themselves if something more gruesome had happened to their son instead, the likes of which they had never witnessed in their community. Kaydon was still missing at the time, and there were only a few places left to look for him. Even the sniffer dogs couldn't track Kaydon and it appeared as if he had vanished in thin air.

The possibility of Kaydon falling into the lake and drowning wasn't ruled out either, but that didn't turn out to be the case with him. Meanwhile, the ground search was still on, and the Blackhawk helicopter patrolled over the area. They also searched the abandoned buildings to look if Kaydon went in there the other night looking for a shelter, but nothing seemed to work.

When the conventional ideas were not giving them the result they had hoped for, the rescuers tried getting into Kaydon's mind and started to think as a 6-year-old missing kid would. They were now searching the places they wouldn't have before. They didn't realize it yet, but they were only a step away from finding Kaydon.

There was only one place left where the search team had not been and if they couldn't get Kaydon there, then only g0d knew where he was. The ground crew strenuously searched the other end of the woods, in an effort to find him before the sun sets. Just when they least expected, their ears caught a noise that piqued their curiosity.

The rescue team started to advance towards the growling noise, as they marched forward and got closer, the growling got louder. Unaware of what they might bump into, they started chasing the sound. They had to figure out the exact place where the growling came from, though, by the sound of it, it could be a dog. At the same time, it could be numerous other things, as they were standing in the middle of the woods.

The rescue teams headed towards the anonymous growling and they eventually found Kaydon. They were within their search radius that was half a mile, so they figured that Kaydon would have lost his track, petrified with fear, he stayed there the entire time. However, what took everyone by surprise and left them astonished was that Kaydon was accompanied by someone the whole time he was lost.

Kaydon was ultimately found at 3:30 p.m., after a search operation which lasted for 22 hours, and as things unfolded the growling happened to be of his black-and-white terrier, Chula. "When the rescuers advanced towards Kaydon, the dog began growling, so Chula is the protector," stated Jeff French, BCSO chief deputy.

Kaydon sat petrified when he was discovered by the rescuers. When asked if he was fine, he replied, "very cold." His skin had turned purple due to cold and he didn't seem well. The clothes he had on were comparably thin and were not enough to keep him warm through the night. He was also questioned where he lived, to which he gave his address, but his home wasn't the first place where he was taken after being rescued.

It was a traumatizing incident not only for the parents but for Kaydon as well. He was also away from his family for the last 22 hours or so. Before he could go home, Kaydon was taken to Blount Memorial Hospital and was kept under medical scrutiny for some time. The rescuers wanted to ensure that he didn't suffer from Post stress traumatic disorder or any other medical condition.

Kaydon was still under medical scrutiny at Blount Memorial Hospital, when his family announced his return. Initially, no such information about Kaydon's medical condition or how he disappeared was divulged. In their statement, the family thanked the rescue team and the volunteers who gave their best for the purpose. They also thanked the local authorities who helped to find Kaydon. They expressed their gratitude to all the neighbors and asked for privacy.

The last 22 hours were harrowing for the Blount County community, but all's well that ends well. The community rose to the occasion and was as joyous at Kaydon's homecoming. The news of Kaydon's return was well received by the media and was widely celebrated on social media as well. A well-wisher took to Facebook and wrote: "I'm so glad that he was found safe."

The community felt an array of emotions for almost 22 hours, and eventually, when Kaydon was found, the concerned faces were now relieved. The other families in the vicinity could relate to the situation as hundreds of them were parents and grandparents, and it prompted them to give their best for the purpose.

The sheriff thanked every single individual who spent the previous 22 hours out in the vicinity, helping them in accomplishing a dauntless task. The operation involved distinct squads namely The TBI, FBI, Fire Department, Rescue Squad, and their own Sheriff's department. They worked as a team, the fallout of which was quicker results and a successful operation.

The bond between a dog and human is the ultimate bond of friendship. Chula stayed by Kaydon the entire time and she's the sole reason Kaydon was able to make it through the night. Everyone was electrified after witnessing this sight and knowing that Chula was Kaydon's savior. If it wasn't for Chula, who knows that Kaydon would have survived or not.

To everyone's surprise, Chula had guarded Kaydon for 22 long hours through cold, rain, dark and everything that came their way. Daniel Self, a deputy officer immediately provided Chula with food and water considering that she had to bear the same circumstances as Kaydon, and the brave dog could use some help.

The search teams strenuously searched for Kaydon for almost 22 hours, but they weren't the only one suffering. The struggle was real for Kaydon and Chula as well. They cuddled each other in an effort to keep themselves warm through the night as it rained heavily, stated Kaydon's parents. They were out in the woods, sitting by a tree, for the last 22 hours, hoping that someone would find them.

After finally finding Kaydon on an agitated Tuesday afternoon, The Top of the World community was all over the moon. They were immensely relieved to have Kaydon back home safe. The whole community was enraptured after Kaydon was found. These situations are never easy to tackle but with a community as compassionate, it makes a difference.

Though Chula was the protector, it was Aaron Woods, a Blount County fireman who first spotted Kaydon. The boy was only at a distance of 10 feet from him when he heard Chula growling. To his right, he could also see a kid along with the dog, when Aaron approached Kaydon, the little boy responded by saying "Hi". The firefighter defined the moment as "the highlight of his career."

Kaydon leach is back with his loved ones, and he is in the pink of his health but it wasn't much when he was first rescued. He was shivering from cold and starving when found. The first search team that rescued him offered him a jacket and handed him a pop tart to eat that he finished in seconds. The boy was courageous to have fought hunger and endured the strike of weather for 22 straight hours.

There are many missing cases gone wrong that takes a different turn. In the USA alone, over 88000 cases of missing person are still active, out of this whopping number, approximately 32000 are that of people who are under the age of 18. Kaydon was fortunate enough to have been found alive and safe, without suffering any major concussions.

The story of Kaydon Leach is nothing short of a movie's storyline or any fairy tale, where his heroic dog Chula protected him through the thin and proved that a dog is indeed a man's best friend. We also can't take away the credit from all the people who united to make a collective effort to find Kaydon in time.
It is well said that "When there is teamwork and collaboration, wonderful things can be achieved," – Mattie Stepanek.