Everybody love dogs. And why shouldn't they be loved? They are the happiest and most awesome creature on the planet. They provide you with an unconditional love and in return, all they ask of us is a little love. If you have a dog or know somebody who has one, then you might have seen this little beautiful creature who comes running towards you the moment you step inside the house. Yes, it is true that they love their owner the most but still can share some of their love with the owner's friends. Dogs can even sense your emotions and when they do, they come crawling to you slowly with their little legs putting their head on your lap and ask you, are you okay, Hooman? And with a little petting, they can take away all your sadness and see them running all over the house after he made his owner happy. You are a good dog!
This guy loved his dogs as a family and when the sudden life-changing situation arrived at his door, he was left with only one option that will break his heart. The thought of losing these two was unbearable on his heart. But then something amazing happened and changed their lives forever.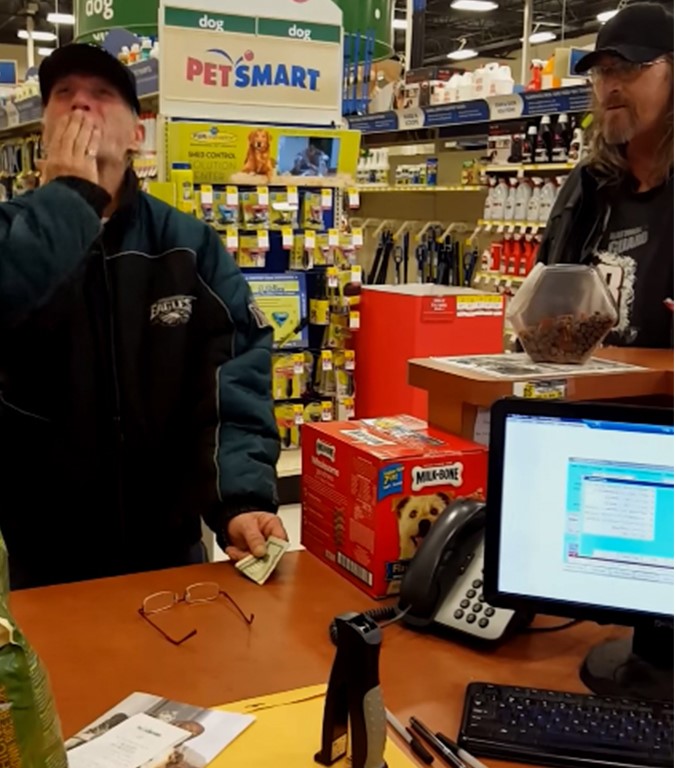 James Pack loved his two dogs, Blaze, and Bailey more than anything in the world. He suffered a heart attack that shook his world upside down. Now, because of his health issues, he realized that it was going to be very difficult for him to take care of his dogs. Even the help from his family wasn't enough and sadly, he was forced to put them up for adoption. He got in touch with both the SPCA and First State Animal Center. But the question, what will happen to Blaze and Bailey, kept revolving inside Pack's head. The moment he was losing all the hope in the world, life opened another door for him.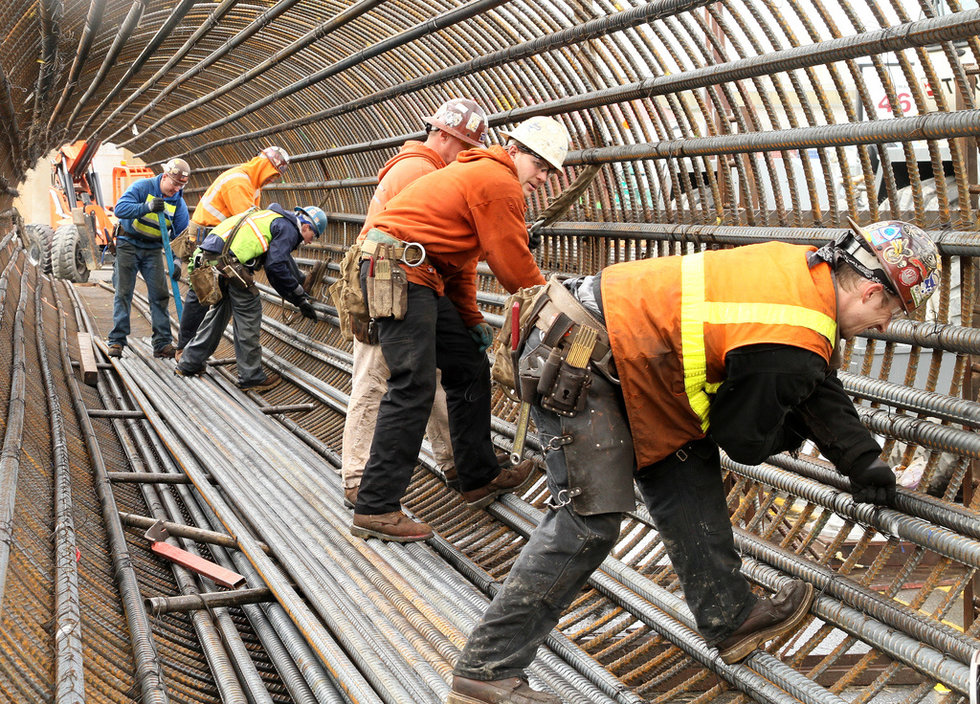 After he was diagnosed with a heart condition, Pack knew that life won't be the same for him and sooner or later, he will lose everything he loves. With all the knowledge we have about James Pack, we know how brave this guy really is. But due to his growing health issues, he was losing all the hope in the world. The light in front of his eyes was getting darker and darker day after day. He was praying for a miracle that can lift this curse from him and believe it or not there was someone who was listening to all his prayers very closely.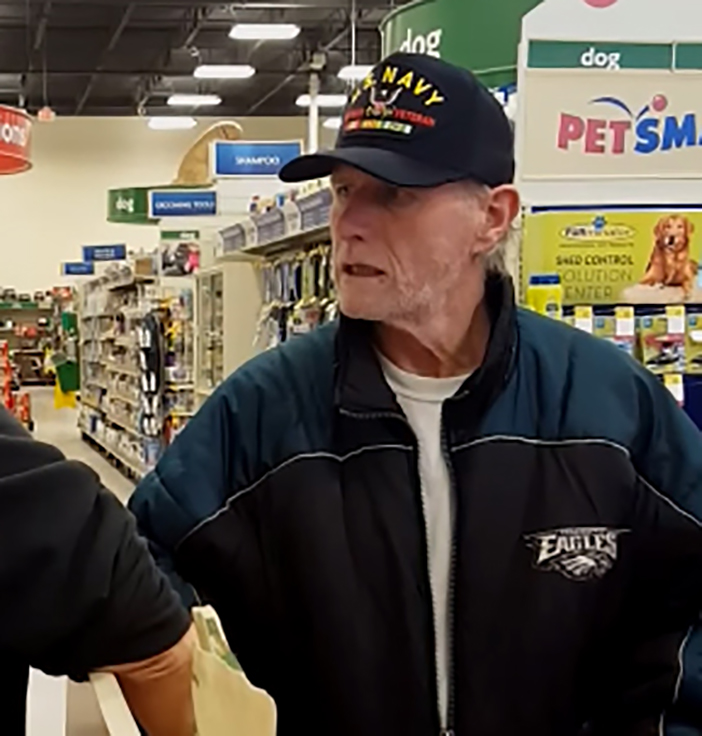 James Pack was in the Navy and after completing his service in Vietnam he came back to his hometown to pursue his dream. Pack decided to study construction management and after completing his education he was ready to take his dream job in the construction world. He was aware of his heart condition, but still, he wanted to go with this job. After his condition got severe he left the work of construction and became a driver.


Although Pack never thought that he will ever have a pet until he met Blaze. The Labrador Pitbull mix was only eight weeks old and when Pack held him for the first time in his arms, he knew Blaze is different from other dogs. Looking into Blaze's little eyes, he realized that they both need each other. From the day one, they both have stayed together. Blaze proved to be the perfect addition to Pack's family.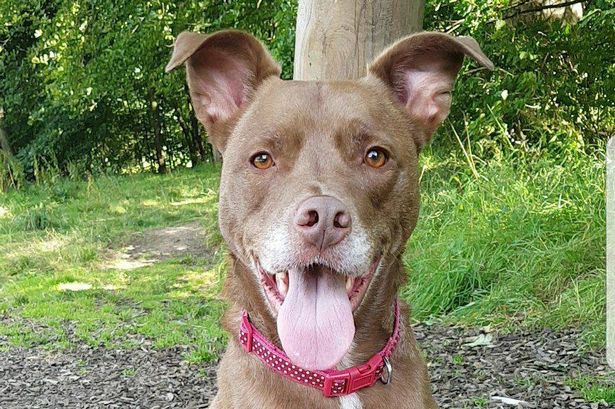 A year later, Pack got a call from the adoption center from where he first adopted Blaze. This woman from the adoption center wanted to see if Pack was ready for another adoption. At first, he was not convinced by the idea of adopting another dog, but still, he went to the adoption center. The moment he turned his head, he saw a cute newborn puppy who was trying to come out from his small crate. Pack changed his mind and decided to give Blaze a friend. Meet Bailey. Who would have thought that this happy and sweet family will be distorted years later?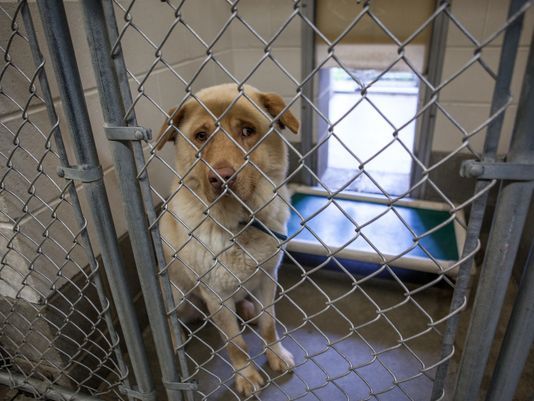 Pack opened his eyes and found himself in the hospital room. He was brought here after the heart attack that made him unconscious for days. The first thing he asked, where are the dogs? He has this habit of seeing Blaze and Bailey every morning after he wakes up. But today, they weren't here. His heart was beating fast and it was not good for him. Later, he was told that the SPCA got a local animal organization to rescue both of his dogs until he was fit and well. Pack was relieved after hearing this, but still, he was worried for them. He was sure that he will be fine in a couple of days. But life has planned something entirely different for him.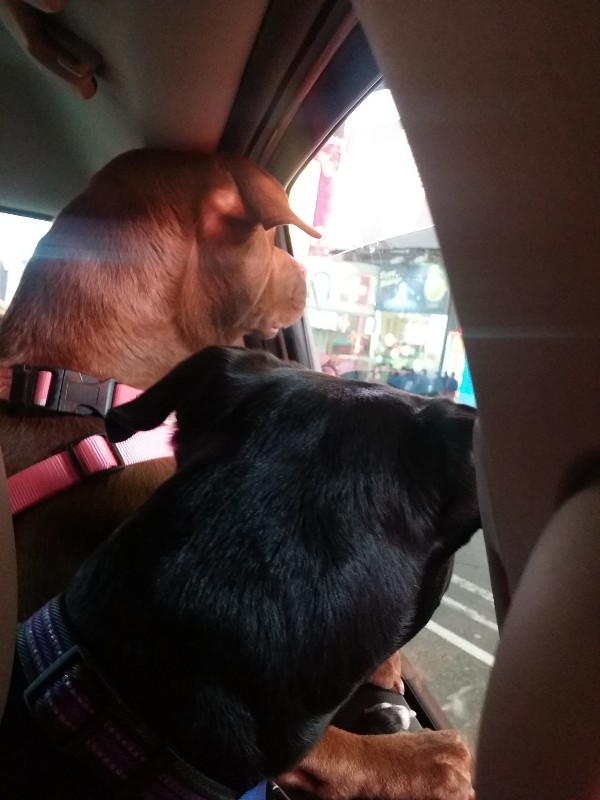 Even after five days, Pack's health did not show any improvement and as a result, he was not able to pick up Blaze and Bailey. When the people from the dog care center where Blaze and Bailey were taken care of called the doctors three weeks later, to know about Pack's condition, the doctors told that Pack had contracted an infection and his condition doesn't seem to improve and all there is an uncertainty of events. The doctors enquired about Blaze and Bailey as Pack keeps on asking about them to the doctors. But the news was very disappointing and the doctors couldn't tell this to Pack as this will put a pressure on his heart.


The SPCA and the First State Animal Center were in a difficult situation. It has already been weeks since they brought Blaze and Bailey at the center and they could not hold any longer. They knew about Pack's situation but the carers were helpless. You could understand the situation when they decided that Blaze and Bailey needed a new home. We don't know what is more difficult, a heart attack or losing your pets. But what we know is that they both hurt a person very deeply. If the separation was not enough for Pack, another bad news knocked at his door.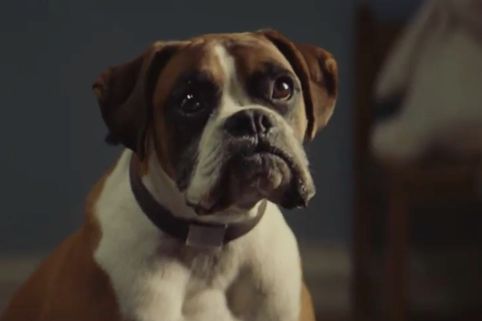 One sudden morning Pack realized that the left side of his body has become temporarily paralyzed. The night before Pack was feeling little better and asked the doctor if they could arrange a call to the SPCA the next morning as he was missing his dogs very much. But what do you know, he was there lying on the hospital bed with a temporarily paralyzed left side. Pack knew that it will make the conversation difficult for both the sides but still he was not going to miss the opportunity.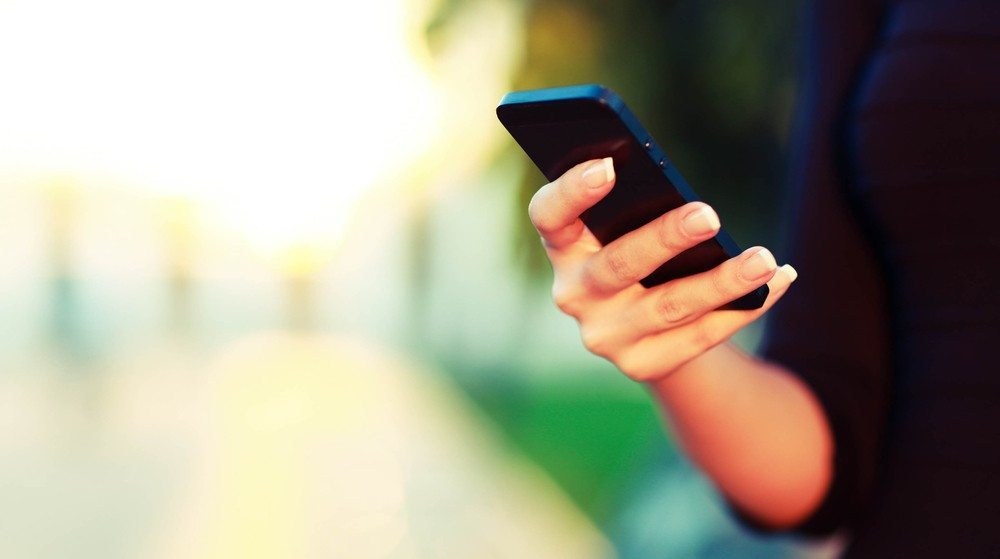 Although it was very difficult for the people of the SPCA to understand what Pack was saying, still they heard him. They knew he was asking about Blaze and Bailey. They told Pack that the dogs are in good care and are still with them. Pack was very relieved after hearing this and said, he'll be back soon to get his dogs back. The SPCA was trying to hang onto Blaze and Bailey while he was recovering. The wait was making Park impatient. He was happy to think that both of his dogs are safe, but, are they?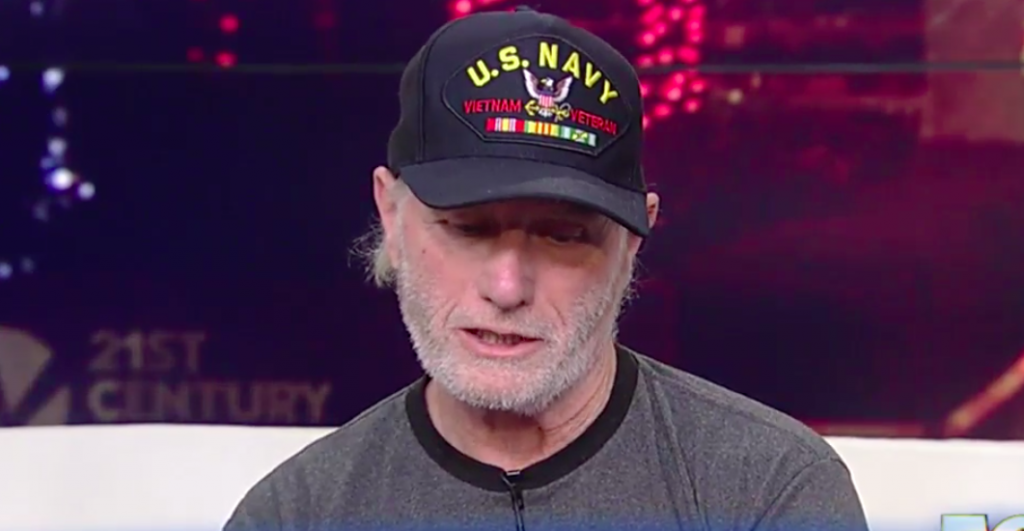 Lindsay Carrothers, a worker at the SPCA, was worried about Pack's situation, "He didn't have anybody to care for his two dogs, so he had to surrender them," she told in an interview with the Delaware State News. The news about Blaze and Bailey had a positive impact on Pack's recovery. Carrothers also has something good to say about the dogs, "They are super adorable. He has them trained to a T." Pack is a good human being.
After all the wait Pack was ready to meet his dogs. But, he was surprised by the turn of events.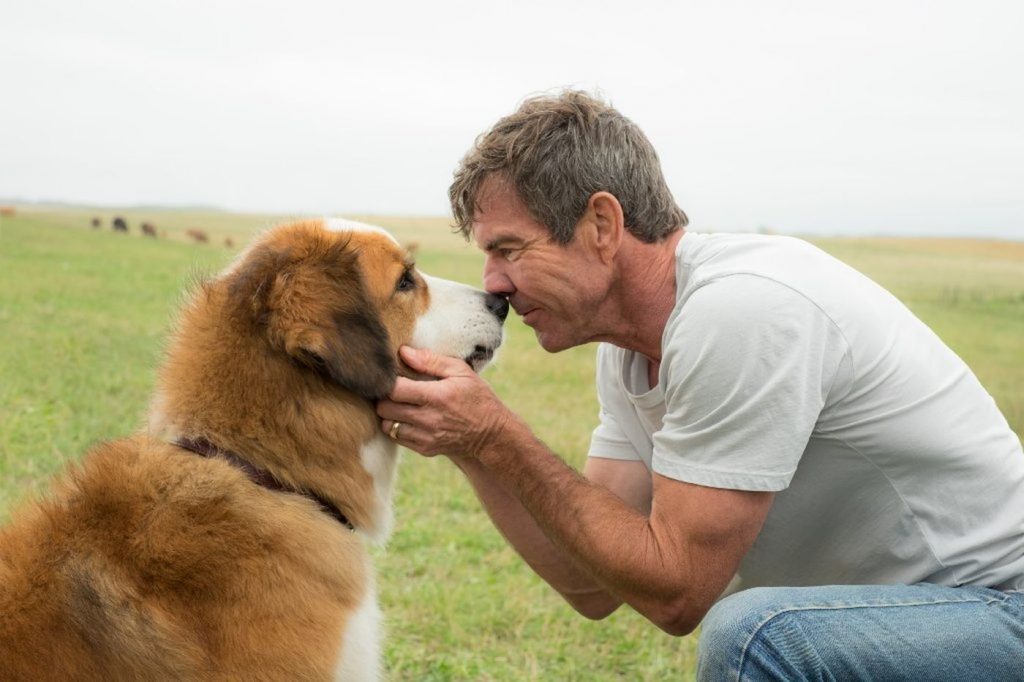 Pack was in the hospital for over three months. This was a very long time to be away from your pets. While he was getting ready to meet Blaze and Bailey, he kept thinking about the possibility that they might have forgotten him or might not recognize him. It was hard to tell who missed each other more, Park or the dogs. Even he was not sure if they are still in the shelter or somewhere else. He was rushing until he found this.


After reaching the shelter Pack found out that his pets are not here anymore. He got very scared and waited for the people from the shelter to tell him about his pet's present location. It turns out that Blaze and Bailey were transferred to PetSmart. At PetSmart, they had a better chance of being adopted. But Pack did know if they are still there or have been adopted.
The staff of PetSmart was amazed to see how well-trained these two dogs are. And it is a surprise that they hadn't been adopted yet. But Pack had no idea about the situation and all he wanted to do is hold Blaze and Bailey in his arms one more time. Will he?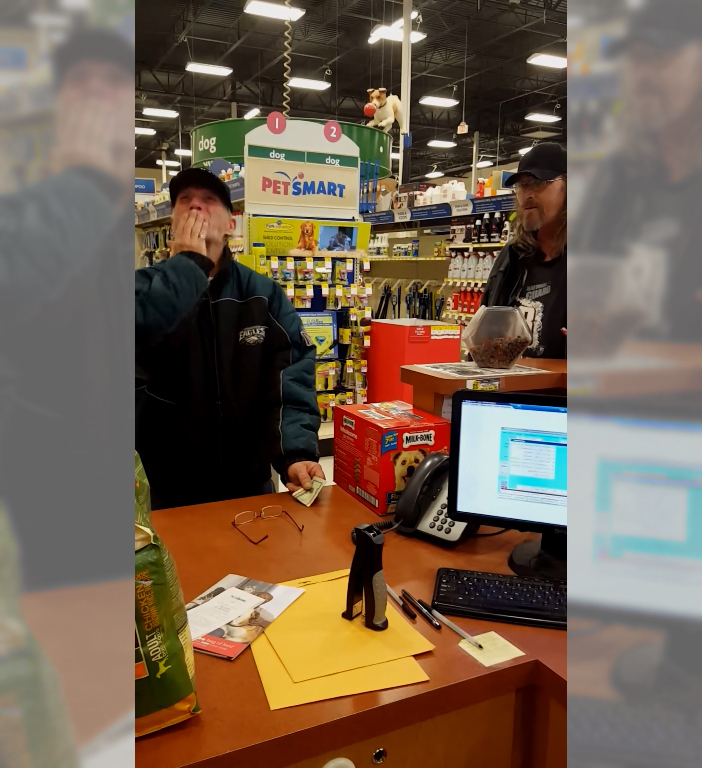 With high hopes in his mind, Pack went to PetSmart to have his dog back. He told the staff of PetSmart about the situation and how Blaze and Bailey ended up here with them. The staff was so moved by the story that they decided to help Pack in the reunion with his dogs. "It was an emotional reunion," Carrothers said. "He was emotional. The dogs were excited to see him. It was completely heart touching. Everybody cried."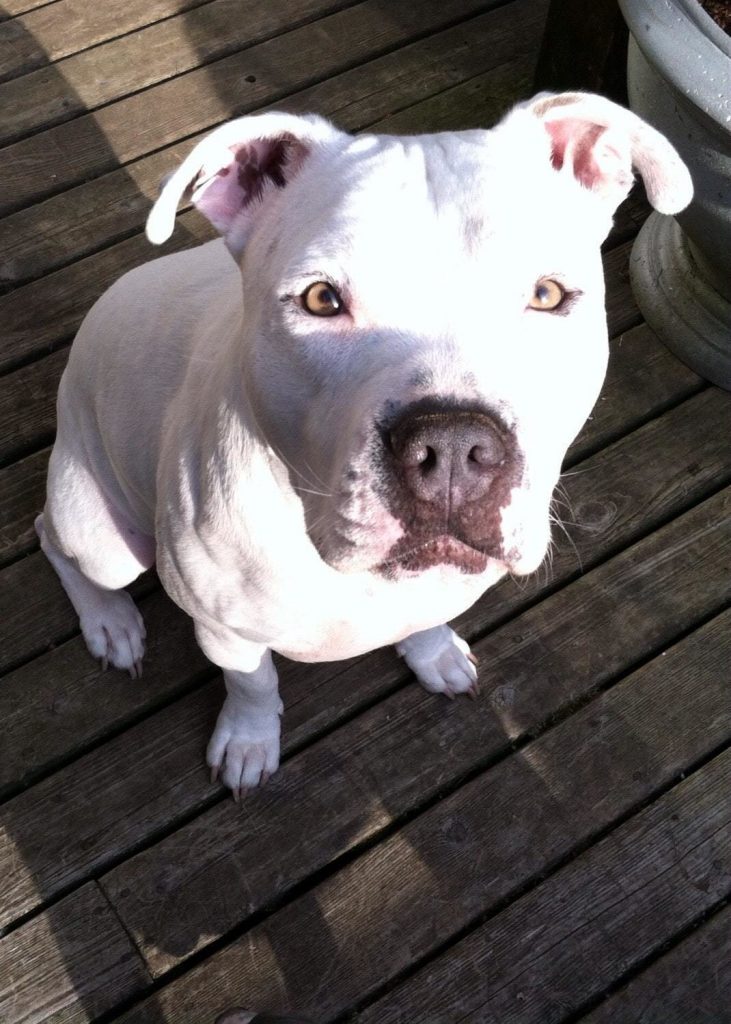 Pack was ready to take Blaze and Bailey back home. Then he realized, that he doesn't have a home. But it turns out that because of his hard work he was able to lock down a place that allowed him to keep his dogs. Initially, he planned to live in his car with his dogs because it would have been easier. But now he was more than happy. He has his dogs with him and a house where he can keep him.
But the happiness did not last for long. He still needed to pay for his own dogs. That's cruel.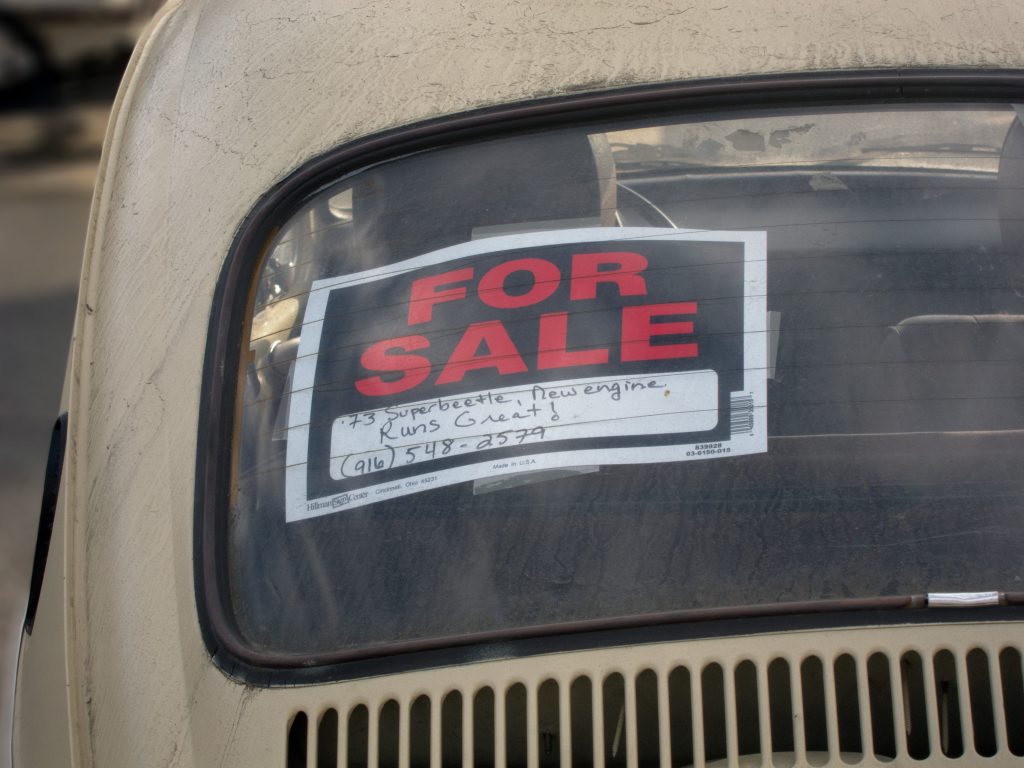 PetSmart is an organization that puts up its dogs for adoption. And the adoption price for Blaze and bailey was $201. Which was a big amount for Pack, as he was in the hospital for three months and all his savings went into hospital bills. He was also out of work due to that. Somehow, he managed to collect some money from wherever it was possible. But still couldn't manage to collect $210. He asked PetSmart to take every bit of money he has right now and even promised that he would pay the rest as soon as he gets the job. But all he got was the rejection.
How insensitive this world can be, could be seen from Pack's life. The real owner of the dogs can't have his dogs.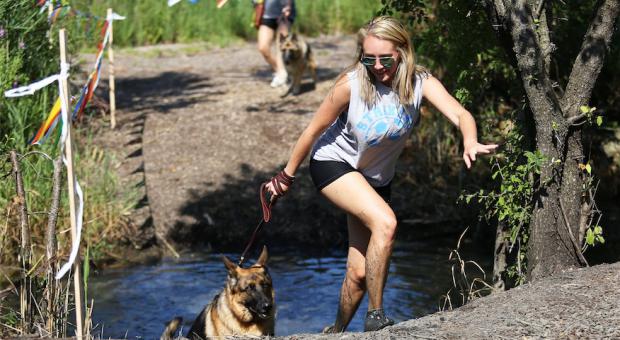 Pack left the store in teary eyes but still was determined to find a way to get Blaze and Bailey back. He just couldn't bear the thought of losing them. He kept searching for the way to get out of this situation. The memory of their reunion was still afresh in his mind and the faces of Blaze and Bailey kept coming in front of him. While sitting in his car, the idea struck him of selling the car. He was about to sell his car into a junkyard until something extraordinary fell into Pack's lap.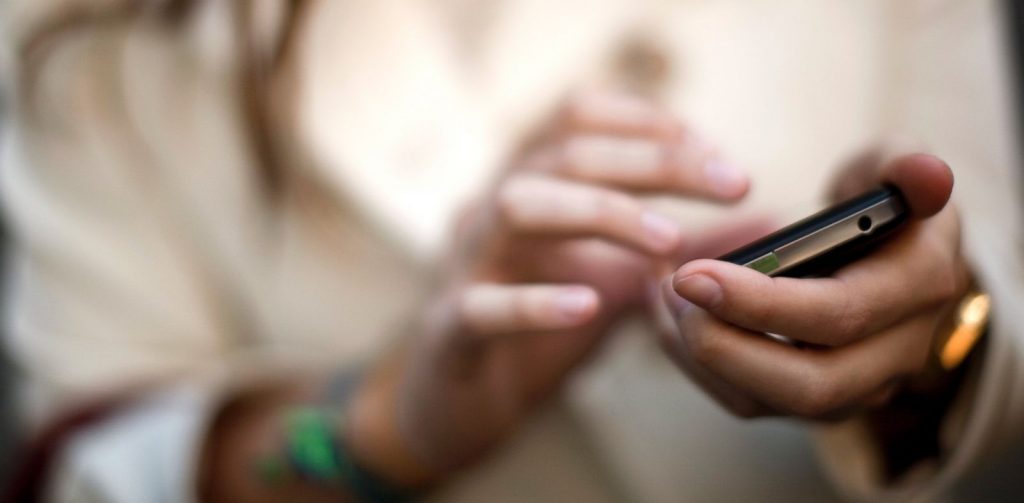 He got a call from the worker at SPCA, Melissa Eagle. She saw Pack's emotional reunion with his dogs and from that moment she was determined to help Pack out from this heart-breaking situation. All she wanted was to help him so that he can have the perfect happy ending he was longing for past three months.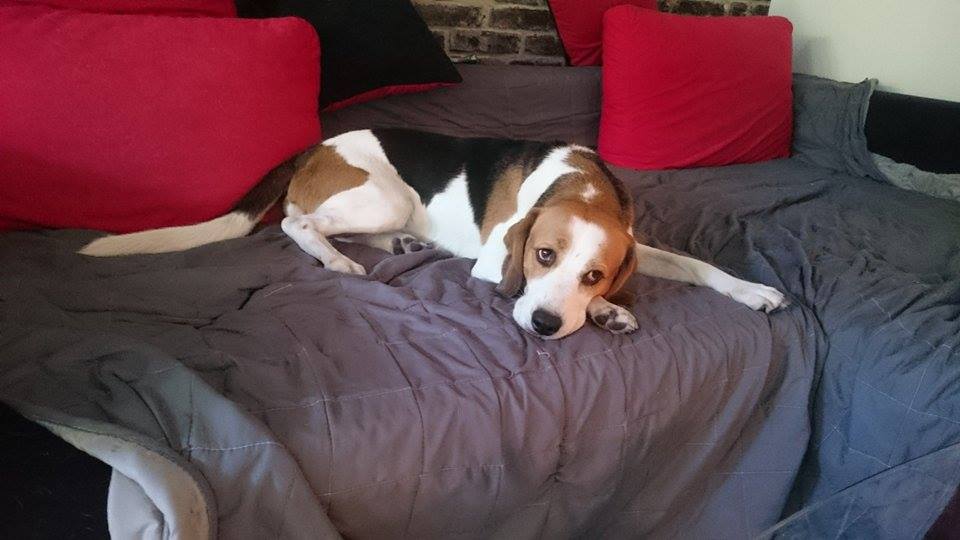 Day after day, with no solution in sight, Pack was getting impatient. He was visiting the church and praying for the return of his dogs, and it seemed that the God felt his pain and things were about change for Pack. Pack thought he has enough money. He went back to the center and asked them to return him his dogs. But they refused to take the money and told him it still wasn't enough. Pack was completely exhausted after this and lost all the hope. He thought it was over for him.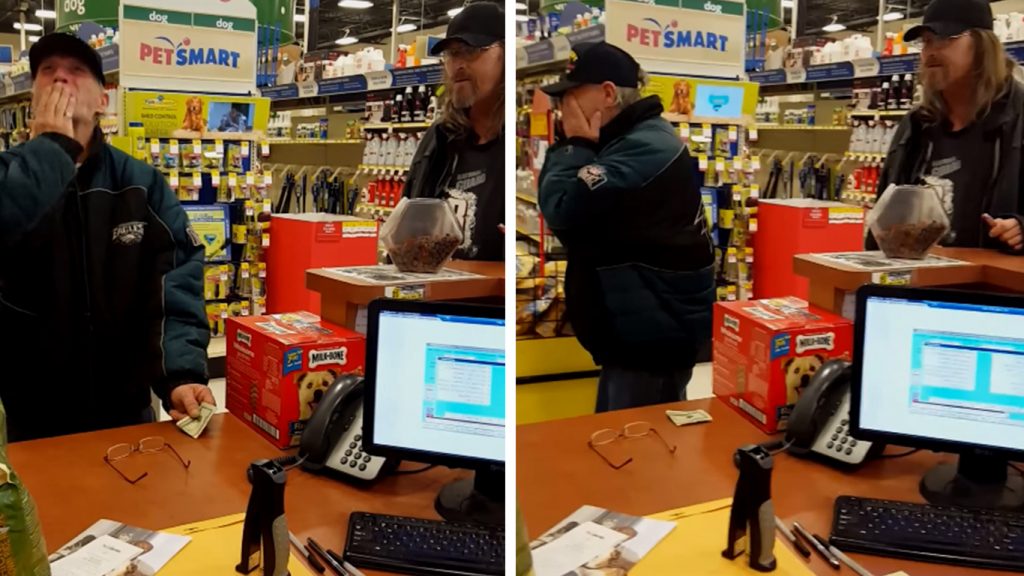 He was crying and begging in front of the staff, he asked with a broken voice, "Why is that? I can't have my dogs?" The voice became unrecognizable because of the heavy crying and he kept on saying, "I can't. I can't have my dogs?" Even after going through so much pain, things were not making sense anymore. He just stood there in front of them with pleading hands and his eyes searching for his dogs' one glance, he thought this was it.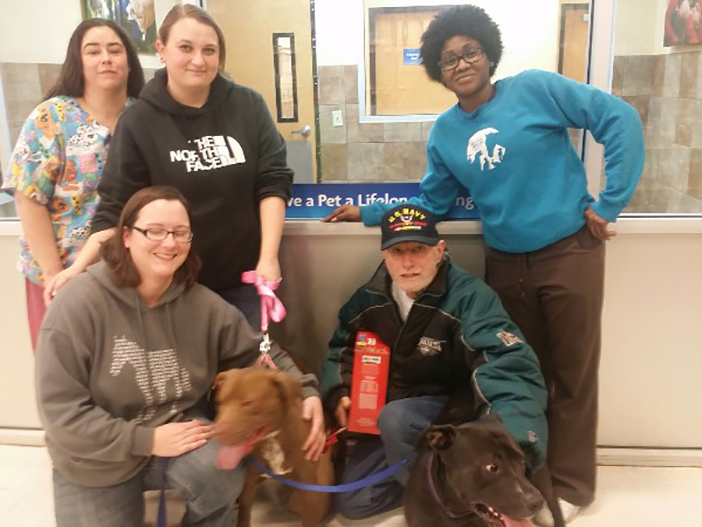 It seemed like people on the staff are heartless but there is another angle to the story. They also felt the pain that Pack was going through and explained to him, that he was actually going to get back all of his money. He was surprised to hear this. But why? Keep the money and give me my dogs back, he said. Then they told him about Melissa Eagle who was willing to help him out. Realizing the veteran will not be able to afford the cost of getting his dogs back, the store lowered the price. He couldn't believe what he was hearing and all he could do is just stand and wait.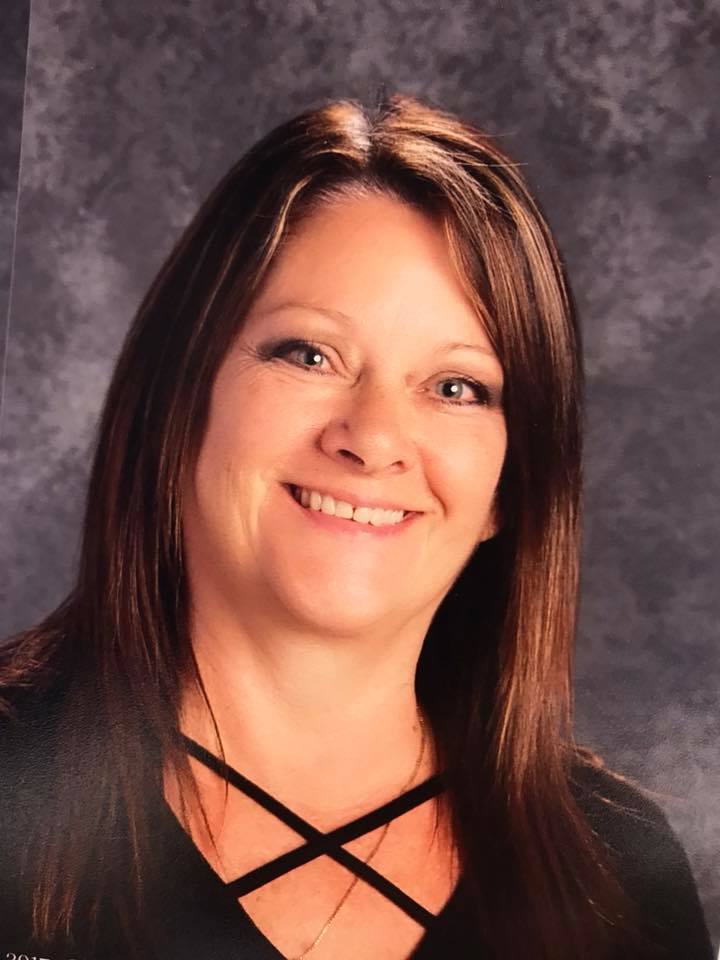 When Melissa Eagle got involved in the story, she thought that she will find other like her who will be willing to help her and Pack out. And, there she was, Chris Malec, who eventually ended up covering everything. Amazing, right? That's not all, people even helped Pack out in order to provide him with the resources that are required to move forward in life.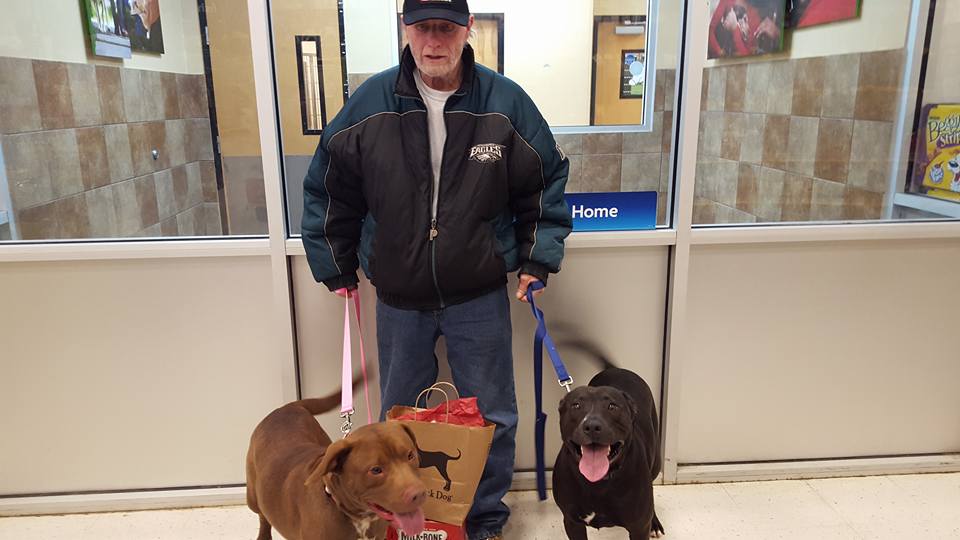 Pack was standing there in front of the counter and saw Carrothers, who was pulling out a bunch of things from the counter. There was toys, treats, gift cards, and food. This was all done by the volunteers from a number of shelters. Pack was in tears and felt life once again in his heart. It was like Christmas and New Year came at the same time.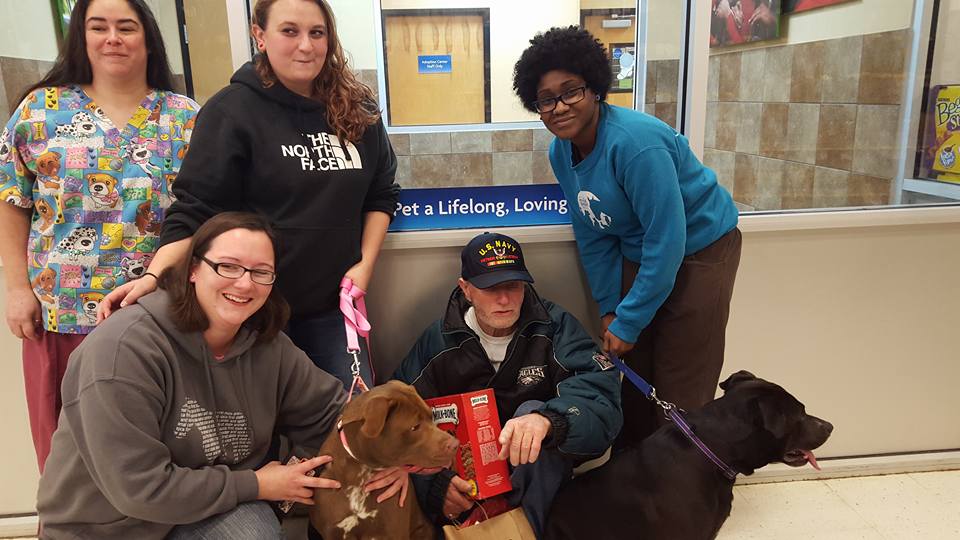 Pack was looking at the gifts and then the sudden sound of Blaze and Bailey barking who came running to him. Everybody was overwhelmed by the moment. Blaze and Bailey were so excited to see him that they pushed him down and kept licking him. Everybody was laughing and crying with joy. Why wouldn't they? After all, they met their dad after so long. It was a moment that they all will remember all their lives. However, there was still so many surprises that were waiting for Pack and his babies.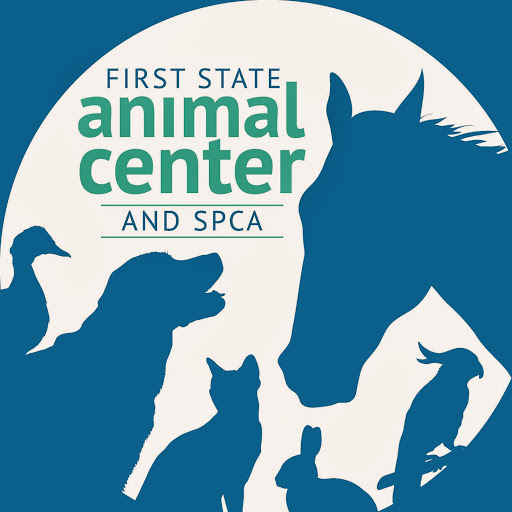 The SPCA and the First State Animal Center was founded in 1953, with an aim of helping animals and humans. In the year 2005, the organization became the sole authority for the control and management of the animal in the state of Delaware. When they got to know about Pack's heart condition, they decided to help them.


Pack found out about the Delaware Commission for Veteran, where he managed to find work. With the assistance of Delaware Commission for Veteran and Veteran Affairs, he was back on his feet and was able to provide for his family. For the veteran like Pack, these organizations are always happy to lend their hands. As he was about to leave the store, another surprise blocked the doors.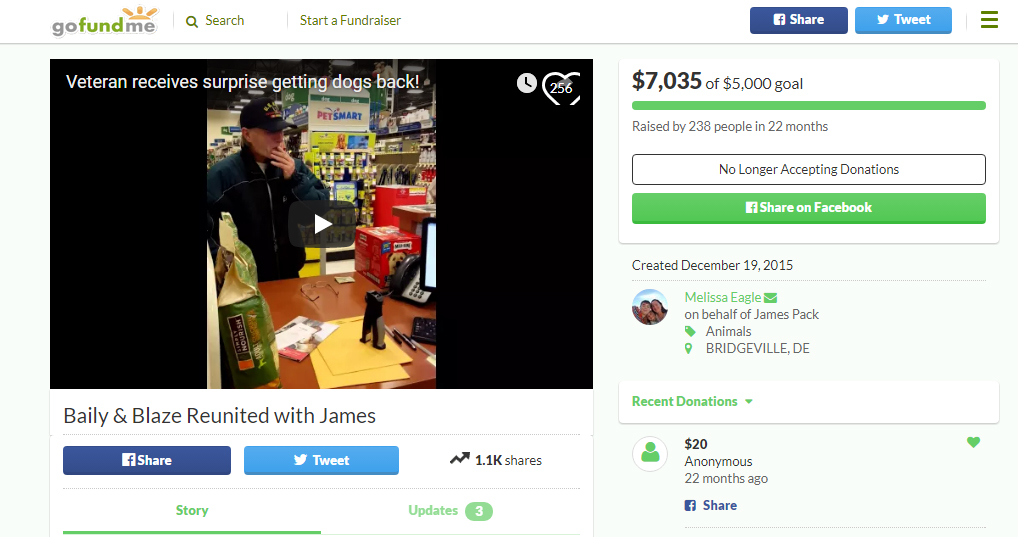 Obviously, Pack was amazed by the turn of events. Surprise after surprise made him forget everything bad that has happened to him in past three months. From the very moment, Pack arrived at the store he was on camera. They recorded everything. All of this made Pack so emotional that he hugged every single person who was present there. Just imagine the moment.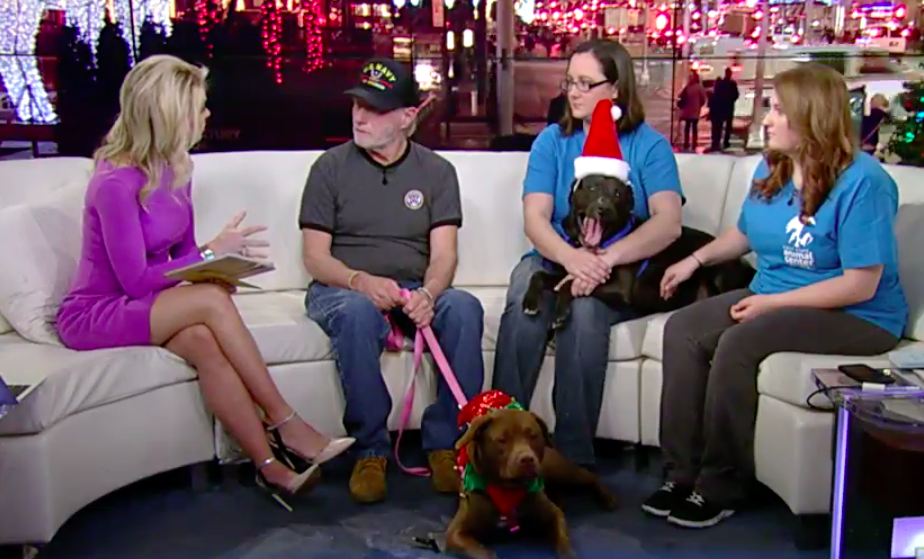 After Melissa Eagle who posted the video online which was loved by every single person who saw it, she had another idea to help out Pack even further. She created a GoFundMe page. In just two days, they raised over $7000 for Pack and the dogs. After the story went viral on social media, Pack, Melissa, and the dogs were invited on Fox & Friends where they shared their beautiful story with the world.
There are other stories too that proves, the friendship between human and dogs can't be measured in words.

This picture melted millions of Americans when it surfaced on social media in August 2011. At the funeral of Navy SEAL Jon Tumilson, attendees were left speechless after watching the loyalty of this dog for his owner. He laid there until the end of the funeral. He surely misses Tumilson more than anyone.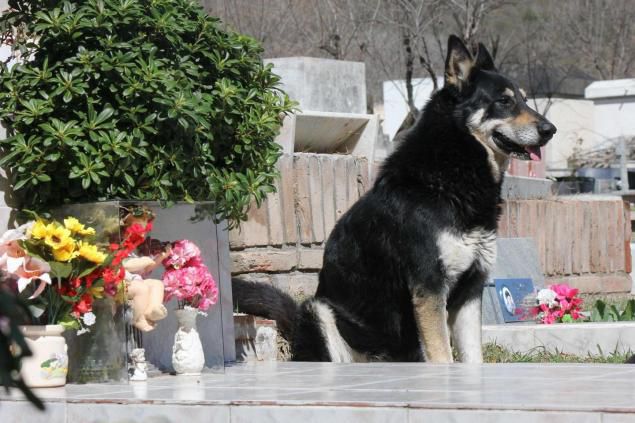 You will be surprised to know the story of this dog who found his owner's grave even when he never knew the place. The dog named Captan, visit his old master every single day at 6:00 in the evening. How he did it? We have no idea. But it is sure that Captan and his owner shred a very beautiful bond.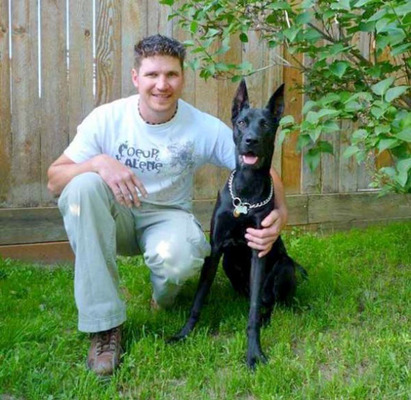 Teacup was in the car with his owner and two other people, when they met with an accident. Teacup somehow escaped out of the car from the opening created during the crash. He never left the sight of his master and followed his owner to the emergency room.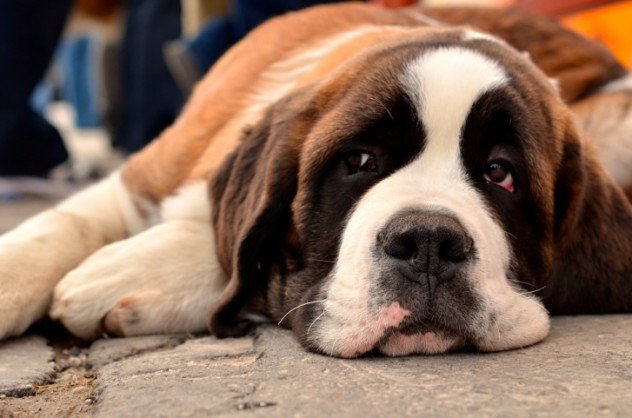 Bamse served as a Norwegian minesweeper during World War II. When the captain was about to leave with Bamse for another posting, the whole crew got so sad by the news that mutinied against the captain.
Bamse became legendary in Dundee and Montrose, where he and his owner were stationed. He rode buses alone with a specially made bus pass that was tied around his neck. He even made sure that the drunken sailors made it back to their respective posts.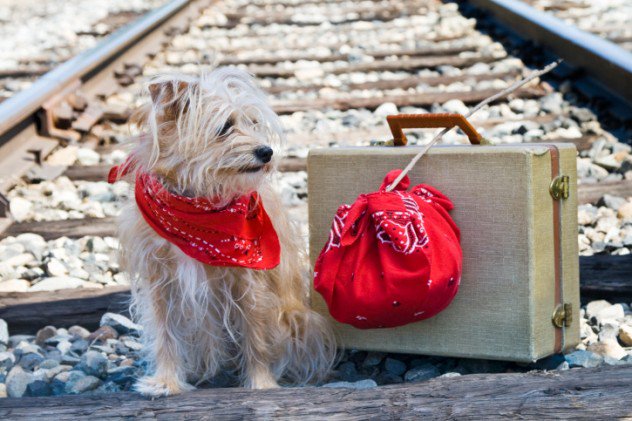 People never understood Bob's obsession with the trains. He used to follow the railway workers to their work and stayed with them until they were done with the job. Later, he was adopted by a kind station guard who allowed Bob to travel with him on the train. A free journey that's awesome.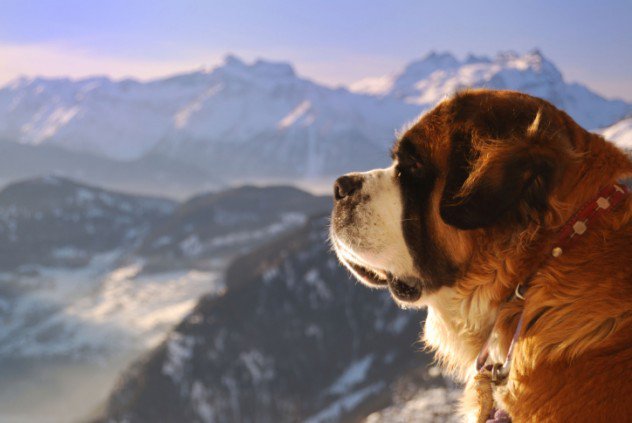 Saint Bernard had only one job back in 1695, to rescue travelers who got lost and buried in the snow. The dogs traveled in a pair and each of them had an individual job to perform. When the found the victim, one dog helped the person to come out of the snow and would sit on them to make them feel warm, while the other headed back to the monastery to inform the in charge about the finding. Barry was one of them who saved around 40 people.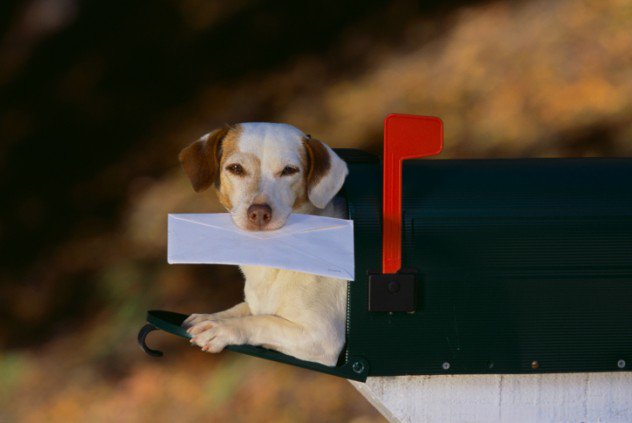 Just like the Bob the Railway dog who was obsessed with the trains, Owney here loves the scent and texture of the mail. Owney started following the mailbags on mail wagons, and later on mail trains. He must be the only dog who has traveled through the whole United States.