One would wonder, how many times destiny would come and help you to find and meet that long lost friend you've always missed. This is one such story where fate pulls apart two very dear friends and then plays a strange game with them.
Nichole was a lover of dogs and once she had her own house she wanted to adopt one. She never knew what destiny had in store for her. Yes, she did and they were best of friends.

This is about Nichole Grimes and Chole, two best friends. They were both living a happy life until things turned to a dark road and they had to separate. Nichole missed her friend and desperately wanted her back in her life.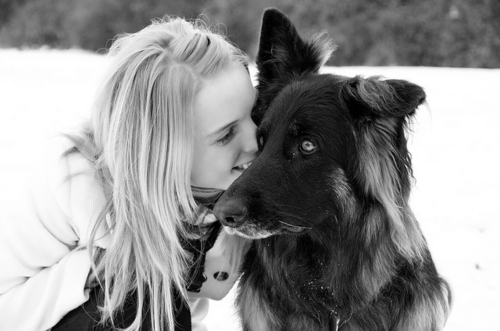 Though Nichole deeply desired to meet her best friend again, she also knew that it would never be possible for her to see Chole. Time passed and the thought of meeting her friend got buried away but then what happened was nothing less than a miracle.

Many people wondered why Nichole was so deeply attached to her dog, Chole. Though she never treated Chole as a pet. There was a reason why she was so close to her pet and why she couldn't forget her even after years of separation.

Nichole's grandma loved her a lot and with Nichole's birthday approaching, she wanted to gift her something that would fill her life with joy and happiness. Something that she would love and be loved back from. All she could think of was one thing.

Chole was a gift to Nichole from her grandma and this was the reason behind her being so deeply attached to the dog. Nichole had just turned ten and the puppy was the best present she had ever received. Nichole's love for her pet was evident and they were now best friends.

She was so much in love with the puppy that she gave her a part of her own name. Nichole, for the puppy, became Chole. The name itself gave testimony of their love. The name was suggested by her grandma as she wanted them to be connected in some way and Nichole loved the idea

Life was very good for them. They enjoyed each other's company. Nichole would take her pup out in the park and they would play and roam around all day. Even at home, she would keep playing with Chole. Her friends also liked Chole and Nichole was sure that she would be in the company of her best friend.

As days passed, their bonding grew deeper. Nichole with her friend was having the time of her life. Her grandma was happy to see her bond with the pet. The story of their friendship is what Nichole boasted off.

More time passed and both of them became inseparable. Nichole never even came across the thought of spending her time without Chole. But was she right? Will it always be like this? Things were about to change and Nichole will absolutely not like what was going to happen.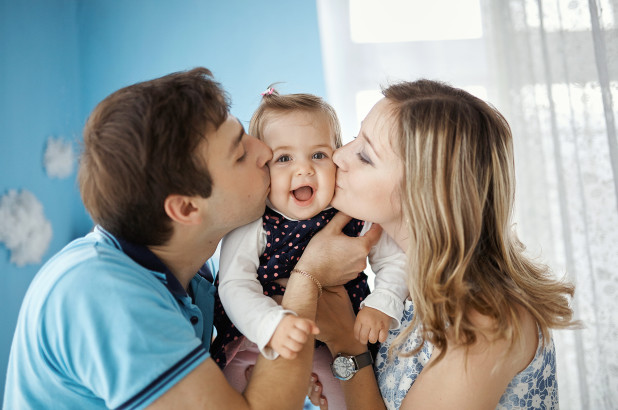 In the beginning, it was wonderful for Nichole parents as well. They were delighted to see their daughter happy and it was all they could have ever asked for. But soon some problems became evident enough for them to think of something that Nichole would never approve of.
Nichole's parents were hesitant to discuss the problem with her as they thought this would hurt her but for the last few days, things had turned ugly for Nichole's father and surprisingly the reason was Chole. They were still looking for an opportunity to talk to their daughter.

Chole was still just a puppy and she would playfully run around the house. It was just that she couldn't live without Nichole and when she was not around she would make a mess but this wasn't the only issue.

The main problem for the parents to keep the puppy was that Nichole's father was had taken up a job in customer retail and most of his work happened from home. With Chole barking all day long was getting difficult for him to talk to his clients over the phone.

Nichole's father had a tough job and he needed to keep it. This meant that they will have to let the dog go. Which was not their decision to make. They had to ask Nichole and they were sure how she would react.

This had to be her decision and finally, after thinking a lot her parents decided to tell her. When the news was broken to her reaction was obvious but her decision was surprising. When her parents told her about this she acted really mature.

Nichole's father plated the idea of giving Chole for adoption as he also wanted to make sure that Chole lived a happy life. He went ahead and expressed his thoughts to his daughter. What Nichole said made her father sure that her daughter was now a grown-up.

Nichole was completely heartbroken by the thought of letting her dearest friend go but she was mature enough to understand that it was necessary for her father to keep the job and for that to happen she will have to let Chole go and she decided to do it in favor of her parents.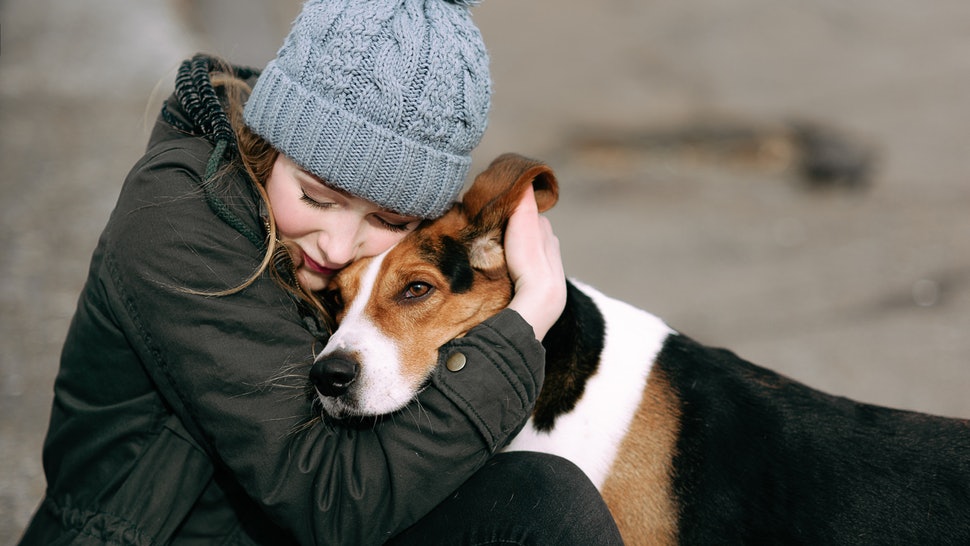 The adoption was planned but Nichole wanted to be sure that the family that would be adopting Chole would be loving towards her and will keep her happy. They began looking for a good adoption center that would help them to find a new home.

Soon they found out a good local adoption center that was ready to take in Chole and assured that a good family would adopt her. Satisfied, Nichole and the family went ahead with the formalities.

Then came the most difficult part of all. For Nichole, saying goodbye to Chole was like leaving her whole life behind and moving ahead like this is what she had never imagined. She had been wise enough to understand the need for not having Chole around.

It was time and with a heavy heart, Nichole said goodbye to her dearest friend. She had tears in her eyes but again knew that it was for the best. She would miss walking with her to the park and playing around all day. She would miss her bust also cherish the good time spent with her.

The next day Nichole's father carried Chole to the adoption center and handed over the cute dog to them. They kept assuring him that only a good and caring family would adopt Chole and she would live happily in her new home.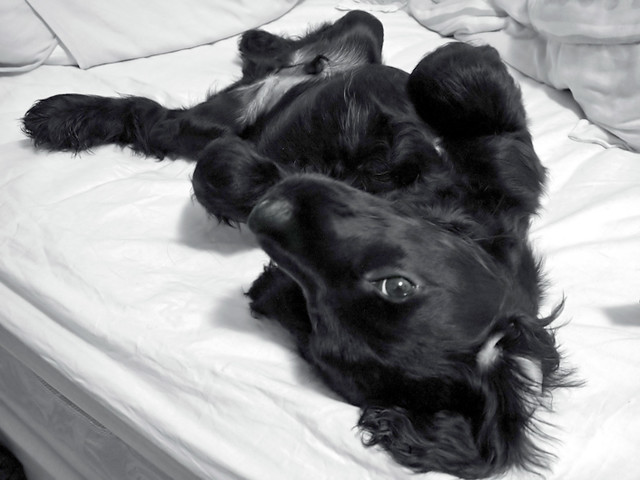 Chole was a happy and charming pet. It was not difficult for the adoption center to find a family ready to adopt her. They were awed by her charm and immediately wanted Chole as their pet. Nichole and her family were really happy to know this. Chole was soon in her new house.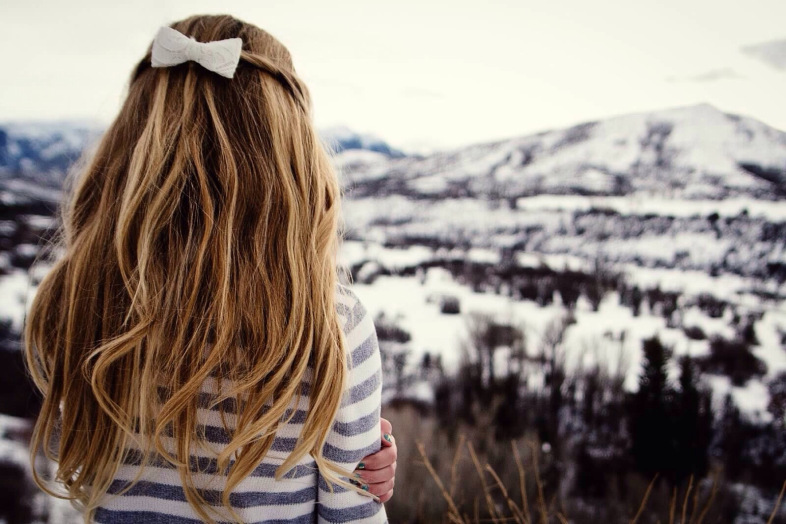 Though Nicole had made the decision of letting Chole go, after getting back home she was missing her badly. She was new to spending her days without Chole and this made it difficult for her. The best that she could do was distract herself in other things which she tried to do but it was almost impossible for her to forget her pet.

Life was slowly turning normal. Slowly Nichole was almost over it. It was not that she did not miss her friend but she had accepted that nothing can be forever and she had to move on. Inside her head, she had planned something that she would do in the future.

It had been 10 years since Nichole had said goodbye to Chole and she now had her own family. Chole must be happy somewhere with the family that adopted her after Nichole. Nichole now lived with her family and the plan that she had 10 years ago could be executed.

Nichole was aware that she had to let her pet go because she lived with her parents and a dog around the house at that point of time could make her father lose his job. Now, things were different. She had her own house and her husband was in no client service.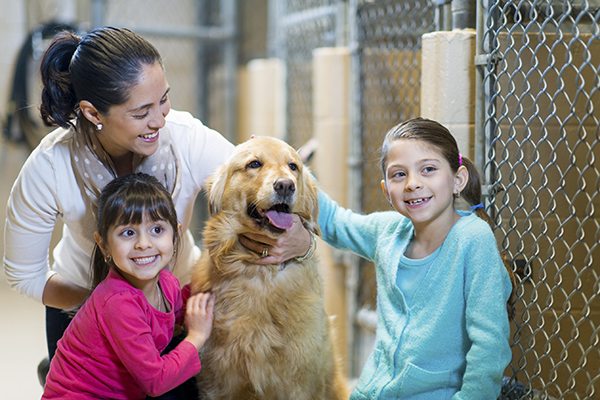 Her love for Chole had made her think that one day she would adopt a dog. The time was here. She had it jotted down. She would go to the local adoption center and adopt a dog that would love as she did to Chole.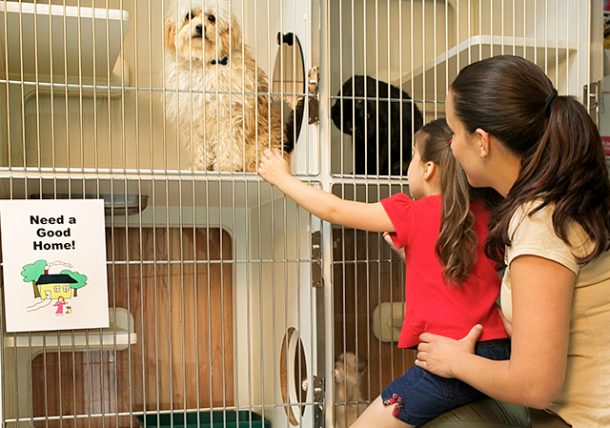 She was in the adoption center looking for options. She was amused by the set of dogs that were available for adoption but her eyes stuck on one older dog that she felt she had known before.

This elderly dog looked exactly like Chole. Nichole was very sure that this dog was the best friend of her childhood. But could this be possible? Chole had been adopted by a very loving family and why would they put her in the adoption center?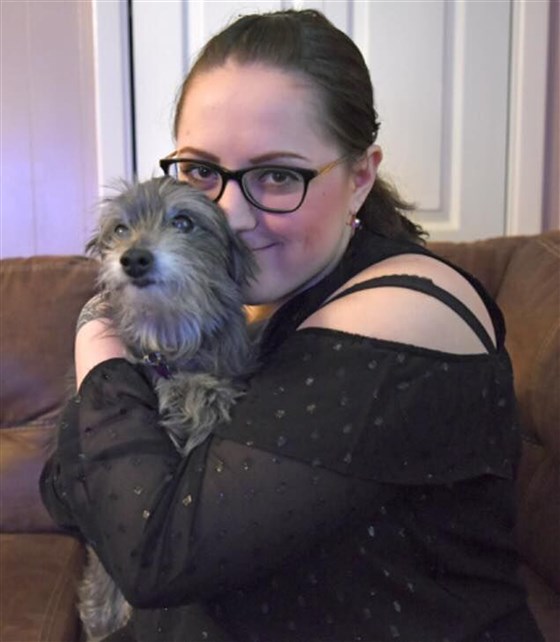 Without another thought, Nichole signed the formalities and brought the dog back to her home. She would stare at it for hours thinking if she had actually met her long lost friend. She would be the happiest if this was true but she was not sure.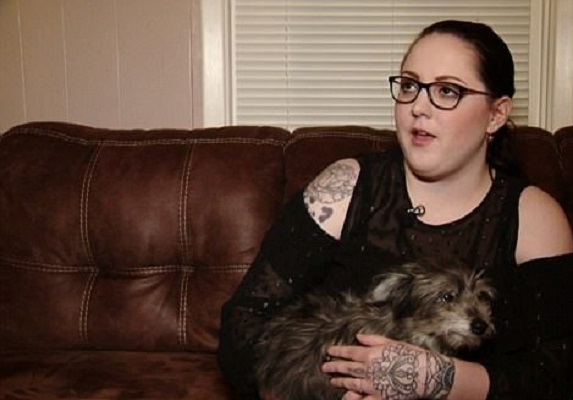 She was really keen to know if her intuition was leading her the right way. The dog looked familiar but did not behave the same. It was quiet and spent a lot of time sitting. It was not as active as Chole but it would stare at Nichole the same way she did.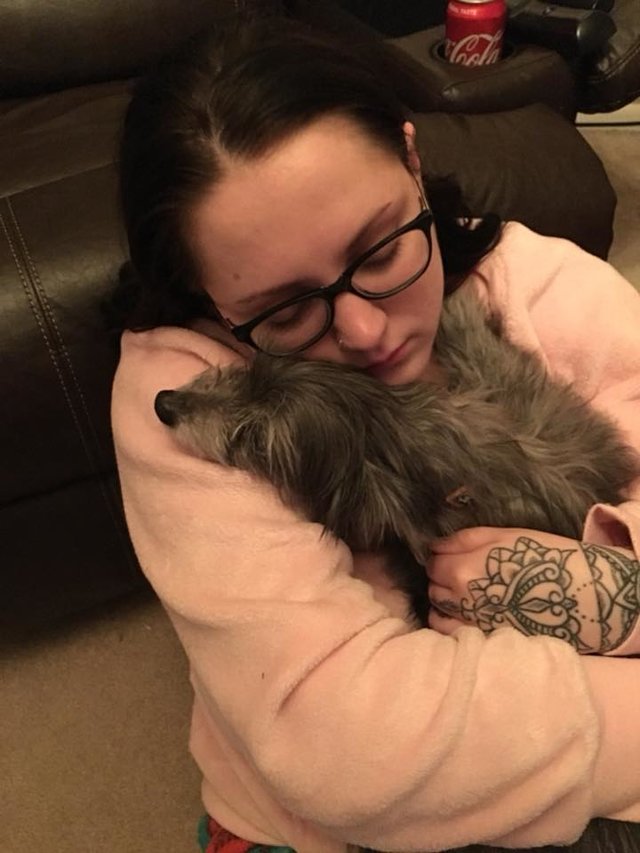 She wondered if this was Chole, why did she end up finding her in an adoption center. Did the family actually love her or left her because they did not want her? There were a lot of questions. Did her best friend go through some tragedy in the past 10 years?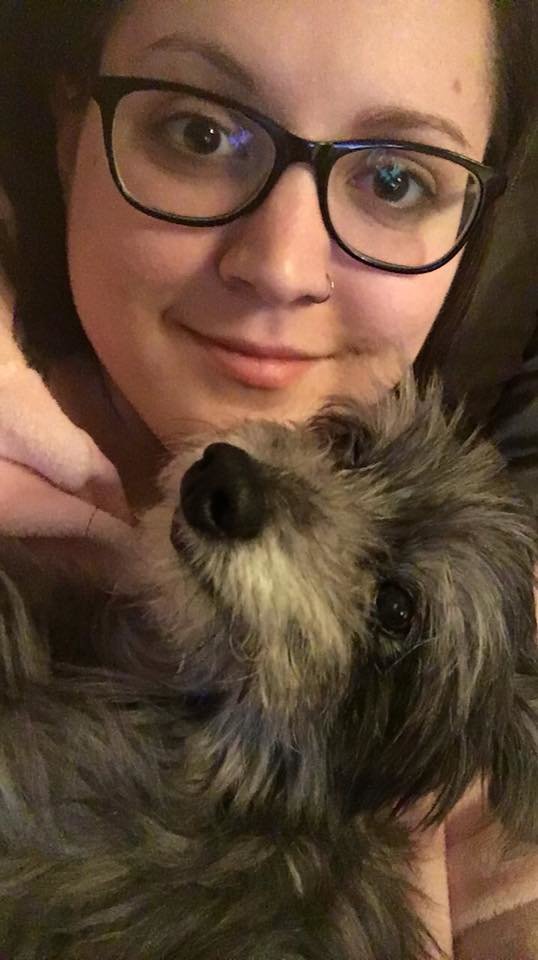 While she was lost in her thought, she came across an idea that could tell her if the dog is Chole. When Chole was really small, they had implanted a tracking chip in her to find her if she was ever lost. If the chip was still there all her doubts would fade away.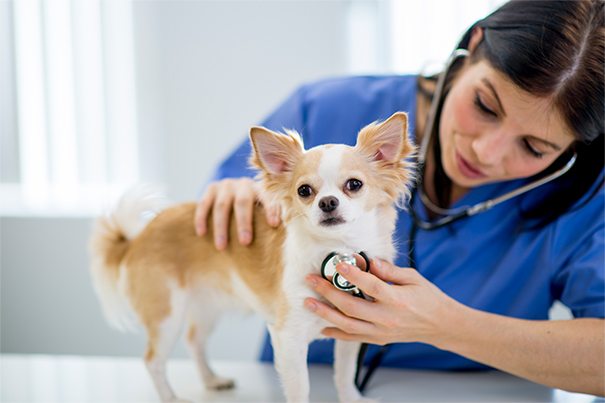 She wasted no time in taking the dog to the vet to find out if the chip was implanted. The vet did a thorough check-up and revealed the results to Nichole. And what she heard brought tears to her eyes. It was unbelievable.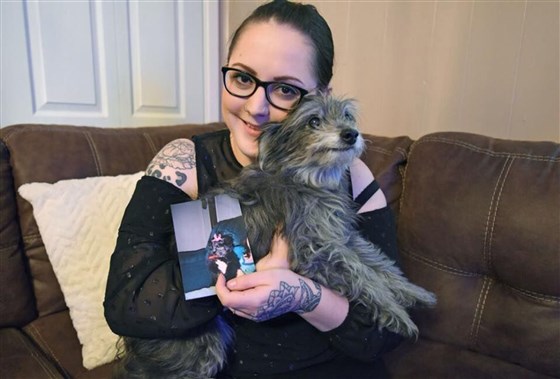 The vet confirmed that the old dog was Chole. Nichole was in shock. This was nothing less than destiny and some higher power that brought them together after 10 long years. Nichole was really happy to find her friend back.

Everyone believed that their crossing paths again was a miracle. But for Nichole, the only thing that mattered was that her wish of meeting her long lost friend came true. She would never let Chole go anywhere away from her again.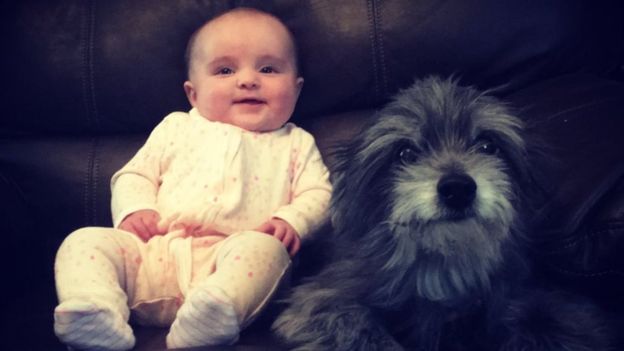 The past was repeating itself. Just like Chole had become best friends with Nichole, the same way she befriended Nichole's daughter. A new friendship had begun. The adorable doggy was a gift from Nichole to her daughter.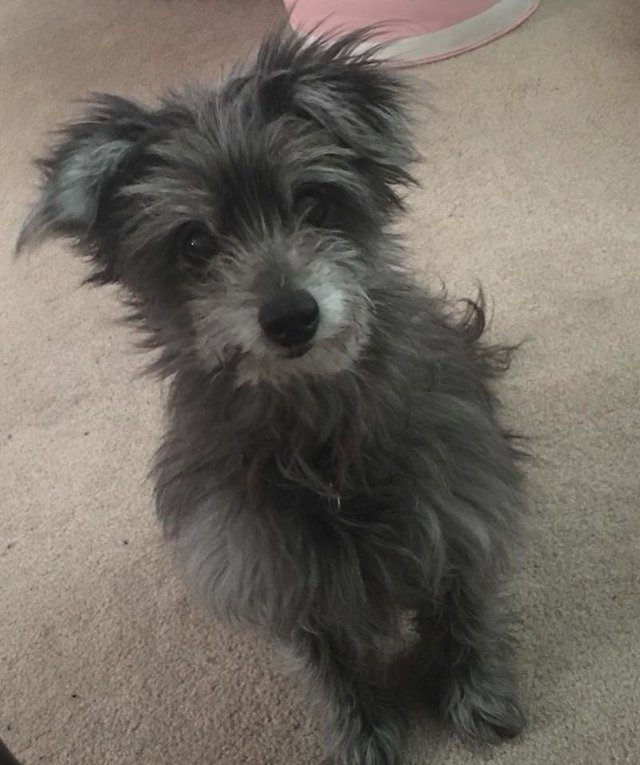 Nichole was now curious about why did the family leave behind Chole. She went to have a word with the adoption center staff and she came to know that Chole had a good life and the family had only returned her to the adoption center because they were growing old and could not afford to keep a dog. All through her life, Chole was pampered and loved.

After all these years Nichole and Chole are back together. Living and enjoying, making up for all the years they could not meet. Chole was back to being a happy and cute dog. She would play with Nichole's daughter just the way she did with Nichole.