Abandoned Mother Dog?
One neighborhood has a concern about an abandoned dog as they thought it was affecting more than one dog. This was mainly because the dog showed signs that it had just birthed puppies. When help arrived though, there was not a single puppy in sight and they became a tad confused.
Helping Local Animals In Need

Hope For Paws, is a good dog rescue and shelter home located Los Angeles, California. This amazing organization was founded by Audrey and Eldad Hagar aims to save animals needing help in and around the locality. They even go as far as to provide medical help and care for any animal that needs it.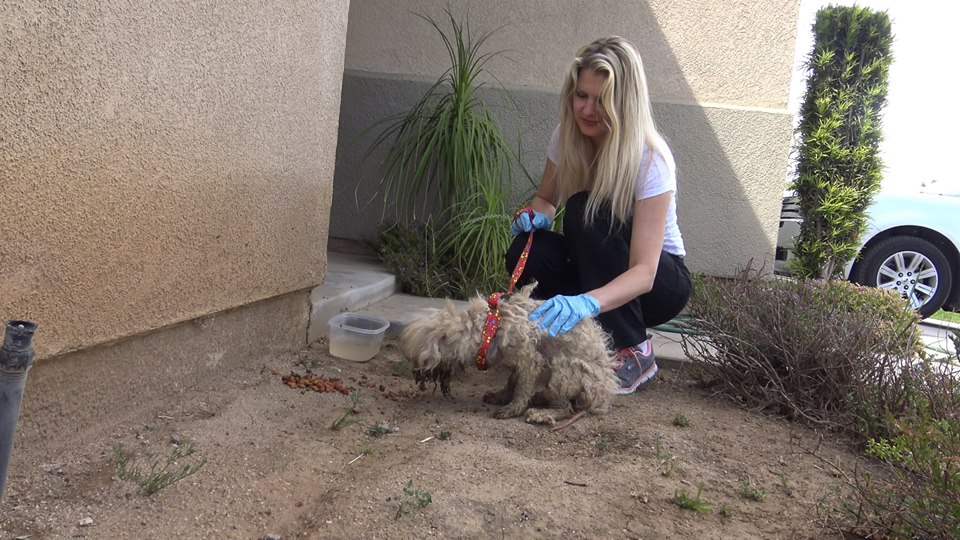 One of the main functions of the Hope For Paws team is to carry out rescue jobs and searches. They sometimes document their journeys which enables people to get a better understanding of how their job is. Their videos have a wide following online. There are multiple videos that have reached over one million views on YouTube.
Source From A Local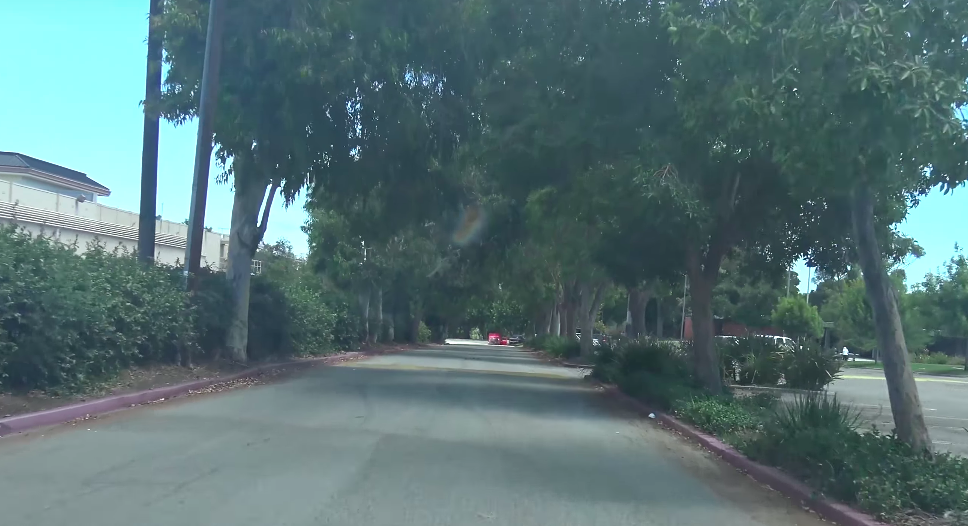 In December 2017, the organization taped one of the most heartbreaking stories they had ever encountered. Often, the Hope For Paws team relies on a member of the public to tip them off about creatures in need. In this particular case, there was a tip by someone about an abandoned dog at the local park for them to go and save.
A Unique Occurrence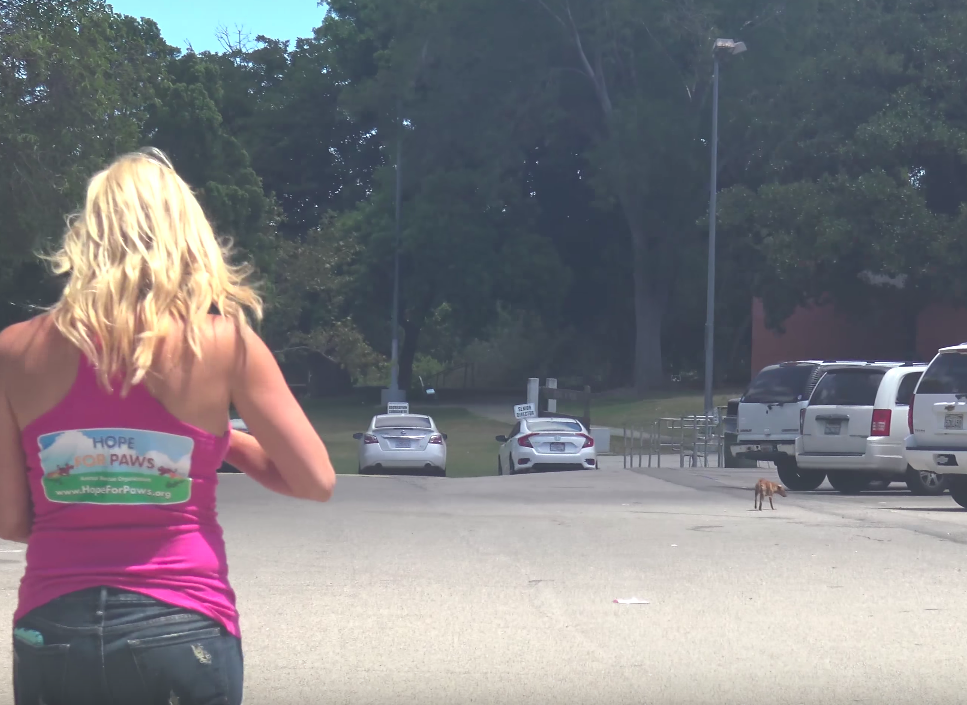 A crew quickly went to help the dog in need. This was a unique case as the job was especially urgent since their informant reported that the dog was lactating." There was also some speculation that it may have most likely, given birth to a litter of newborn puppies."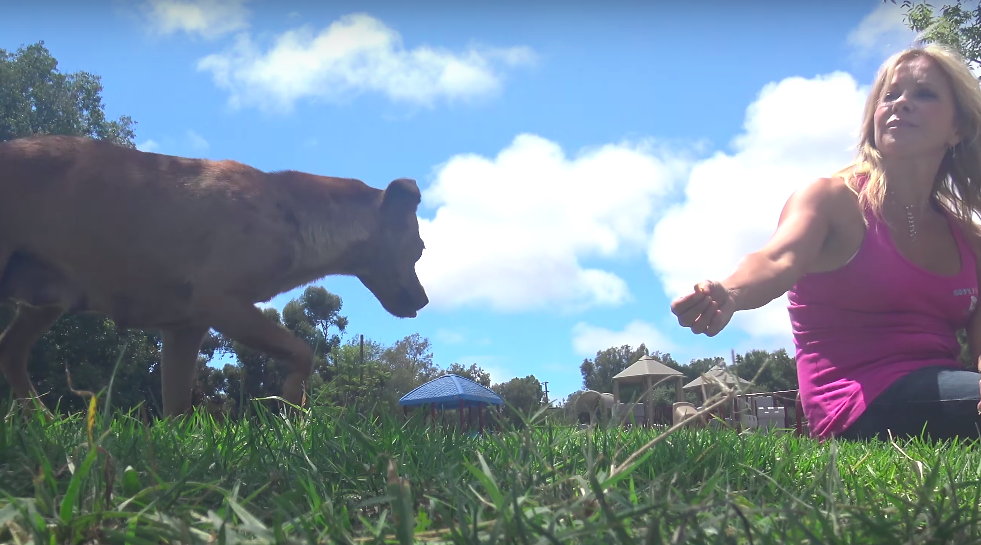 When the crew arrived on location, there were no puppies to be seen. They only spotted one adult dog that seemed to be quite fascinated by all of the commotions there. But despite her fear, the hungry animal approached Hope For Paws staff, hoping to perhaps be fed by them.
Capturing The Dog
It was a relief that they had come quite prepared. After luring the pooch with food, one team member captured her using a special animal control pole. Even though the device scared the dog for a split second, she managed to gain her confidence with one friendly stroke.
They decided then and there to name the dog Esme. Now that she was safe, the Hope For Paws team could go in search of her babies. They ran out of ideas so there was only one ingenious way of locating Esme's lost puppies. They agreed on applying it.
Playing Yelping Puppy Sounds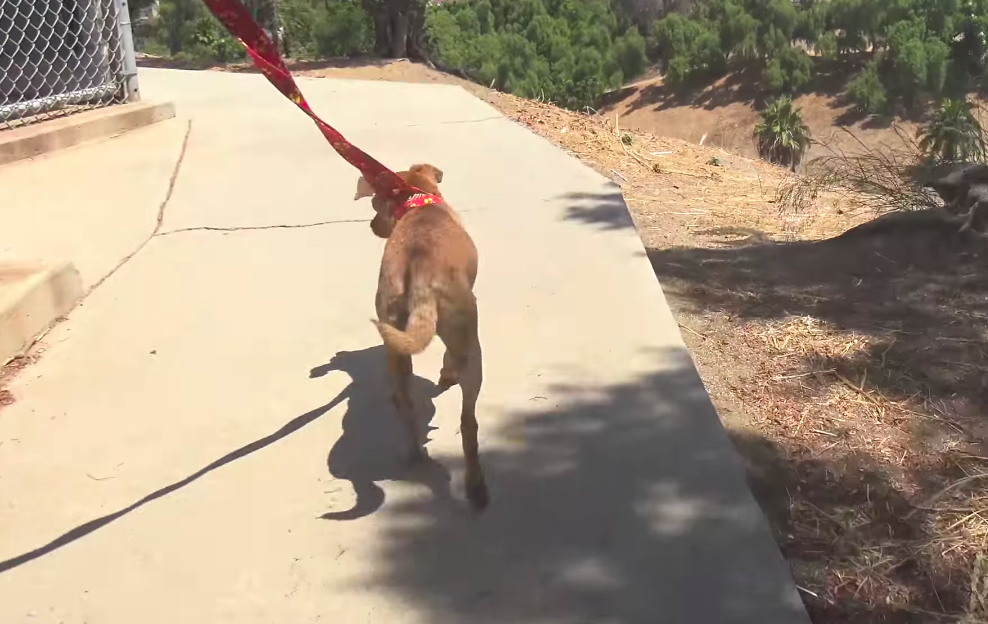 The rescue team held Esme on a leash and played a video of puppies softly barking. They hoped that this would encourage the dog to take them to her babies. They were very hopeful that the method they had opted would prove a success.
It appeared as though Esme knew exactly where to go as she began to march forward. After wandering around the park for some time, the rescuers felt that she may have actually lost her babies. There were only two explanations for them getting lost. They were either abducted by other people or taken away by predators.
More Theories Emerge
There was an even darker explanation as to why the puppies would have disappeared. From their past experiences, they believed that someone could have used Esme for breeding purposes before callously dumping her on the street. But then, since there was no proof of anything, they were still left to wonder.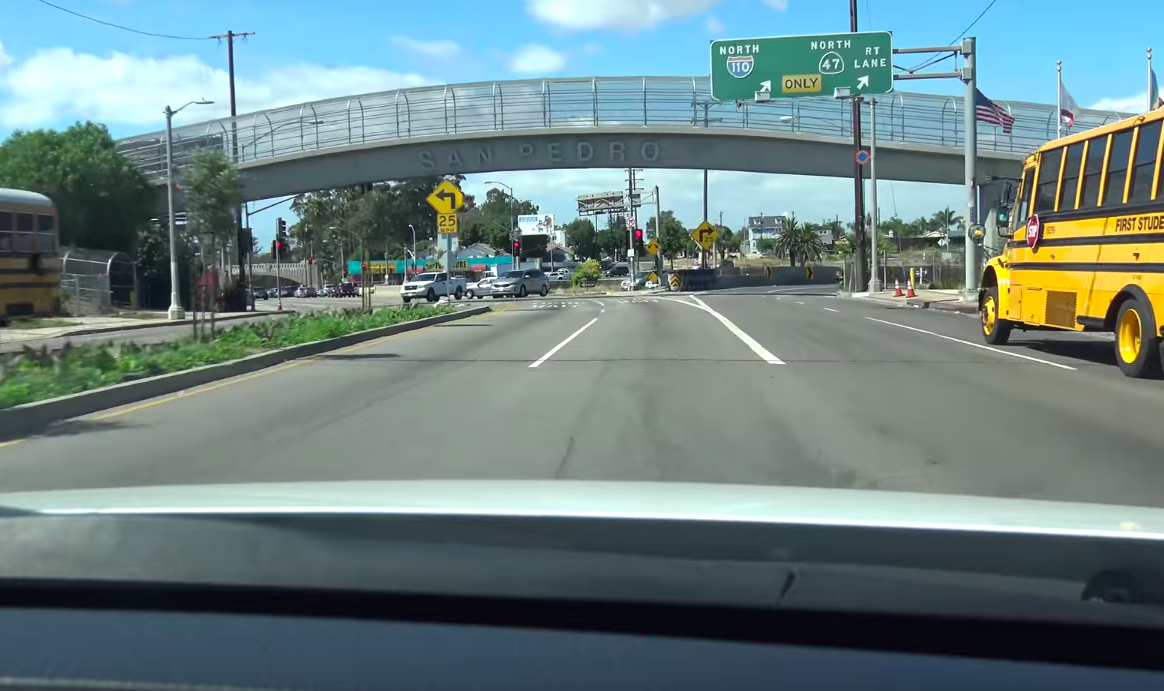 After a long search of over two hours, the crew members started coming to terms with the fact that the puppies were in fact gone. It was a sad realization to have to accept this fact. But despite their disappointment, they decided to shower all the love and pent-up affection on poor Esme instead.
Rehabilitating Esme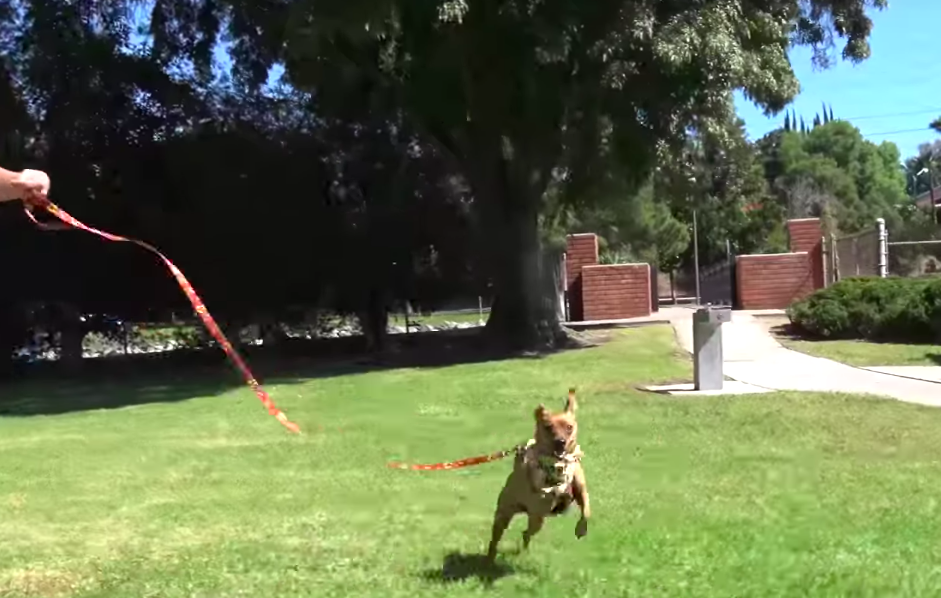 The subsequent move was to get Esme all the help she needed in the shelter, getting her into the healthiest shape possible. And thanks to Hope For Paws' expert care, the dog was soon able to put her dark days behind her. After just two months, Esme looked stronger than ever, she was barely recognizable.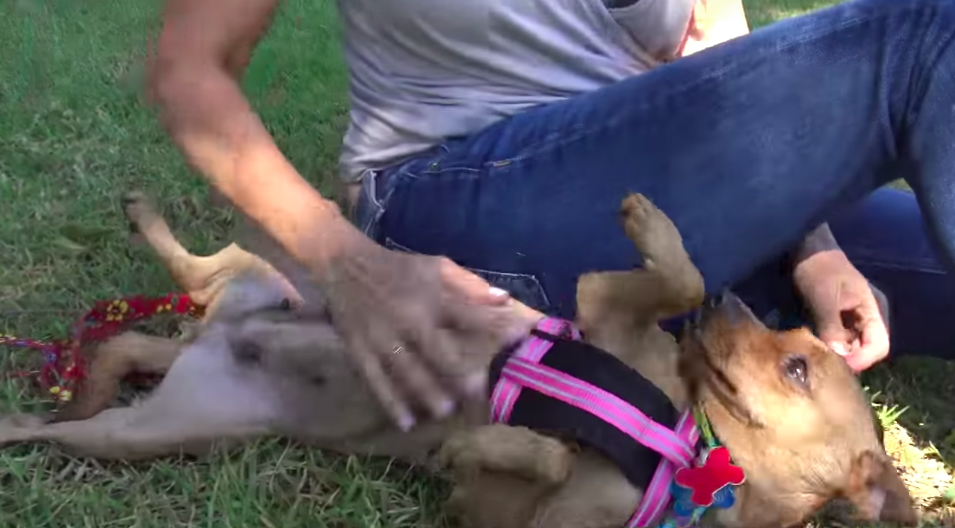 The Hope For Paws YouTube channel uploaded Esme dancing and prancing about in the lawn, looking happier than she ever was. Then, when she was tired, Esme laid down beside her rescuer for a well-deserved tummy rub. There was no doubt that this darling dog would be a magnificent pet for someone someday.
Getting A New Home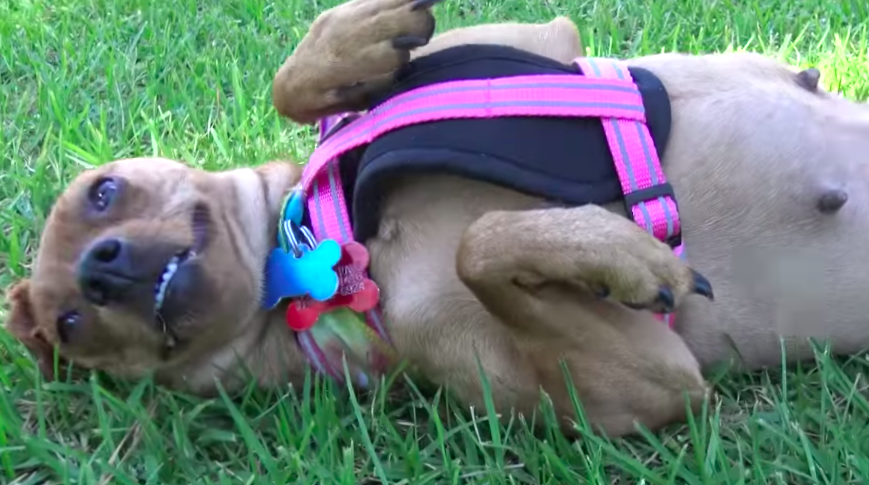 It became better and better after time passed for Esme. With the help of A.R.T. & Paws Animal Rescue, a shelter based in Murrieta, California, she had finally been adopted by a loving family and is now in a happier state than she was found.
Positive Messages For Esme
More Feedback For Her
Even Negative Comments Surfaced
Not all of the comments were positive though. "It's so sad, beyond sad, that a human will be a disgrace to this degree and do this to a dog who relies on us to take care of them," wrote one. "They're not wild animals! And now my stomach is turned upside down because of the despair of people mistreating animals."
The Need To Improve