Emily and Ryan Mueller are one of those couples who along with sharing their personal lives also share their professional lives with each other. They run a bee removal company together and have been crediting each other for its success. The couple is known in surrounding for their love for bees. That is why they decided to include bees in Emily's maternity pictures. Mother of 3 children, Emily was very much excited about her 4th maternity shoot with bees. Unsurprisingly, the pictures went viral once they put it on social sites. The couple and their coming baby had become famous overnight. However, things took a drastic turn when something unexpected followed after this unique shoot.
Bee-utiful Life
Unlike many people, Mueller has a soft corner for honey bees. They never go hard on them, in fact very delicately they remove honey bees from people's houses and businesses. Their website reads that the pair is, "saving bees one hive at a time." After recovering them, they provide bees with a sanctuary.
Beekeeper
Emily Mueller lives with her family in Ohio. She is a full-time beekeeper along with a mother of three children. She runs the Mueller Honey Bee Removal with her hubby, Ryan. They founded the company in 2015. She says that the bees have been a big part of their lives.
Honey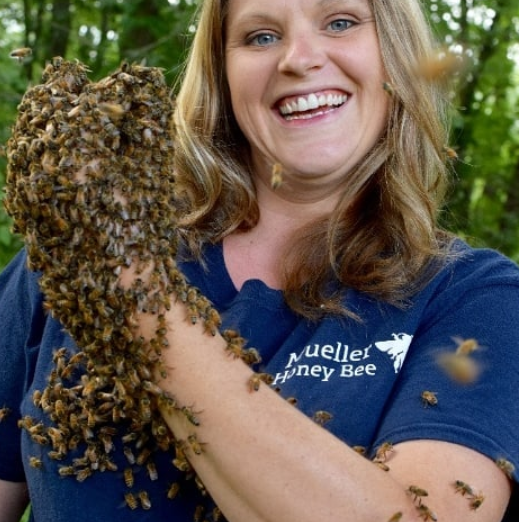 If we talk about the number of beehives they have acquired, it is 24 that means the couple has rescued around 1.2 million honey bees so far and the mission is still on. The business is going places and that is why they launched yet another business named the Mueller Honey Bee in which they trade honey and natural remedy products.
Favorite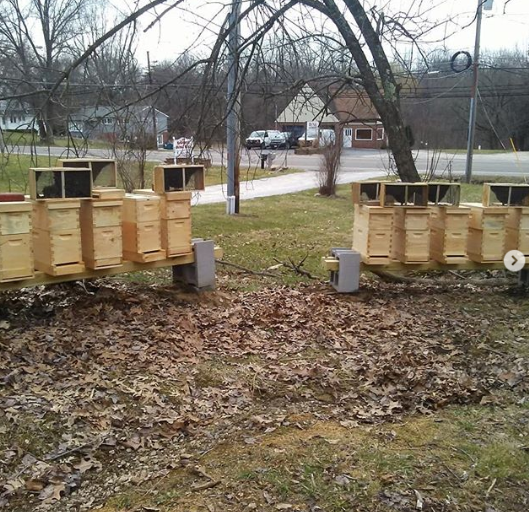 The Muellers have a soft spot for honey bees. It may not go well with many people who are scared of bees. It is not that the couple never feared bees. Emily Mueller admits that in her childhood, she was afraid of honey bees but after her father took up the job of the beekeeper, she began to like them.
Expansion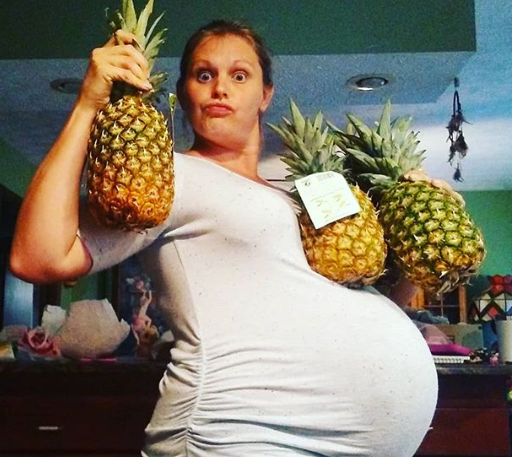 Even their second business was a success. The couple was at an important inflection point as they were undergoing expansion in both their professional and personal life. In early 2017, Emily learned that she had life breathing inside her. The woman was pregnant for the fourth time. Special news should be celebrated in a special way. That is what the couple did.
Bee Grateful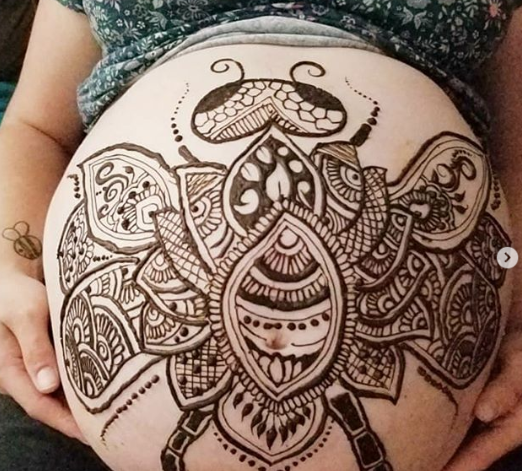 Everything was going great in their lives. Their business was growing, they were going to become parents again. But little did they know something really unexpected was in offing for them. The journey they had undertaken was going to end on an unimaginable note.
Maternity Pictures
The Muellers planned on taking some amazing maternity pictures of Emily. Clicking maternity photos before the birth of the child is very much in trend these days. Many renowned celebrities have done that. The trend is being followed by ordinary people too. The Muellers too wanted to do that.
Different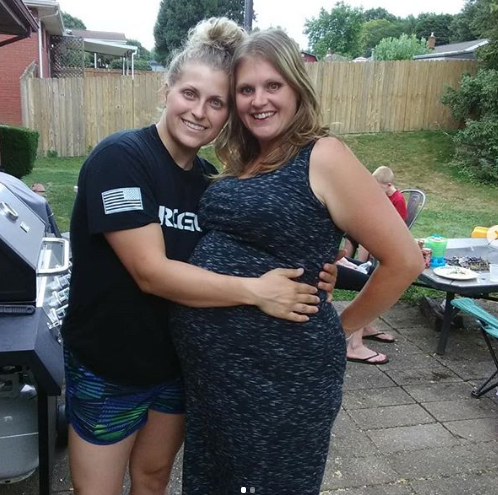 But Emily and her husband were not going to follow the conventional way. They had something on their minds. The couple wanted Emily's maternity photos to be different. So, they added a twist to it. Before revealing what did they actually do to make their photos special, let me tell you when the photos came out, it shook the viewers to their core.
Emily And…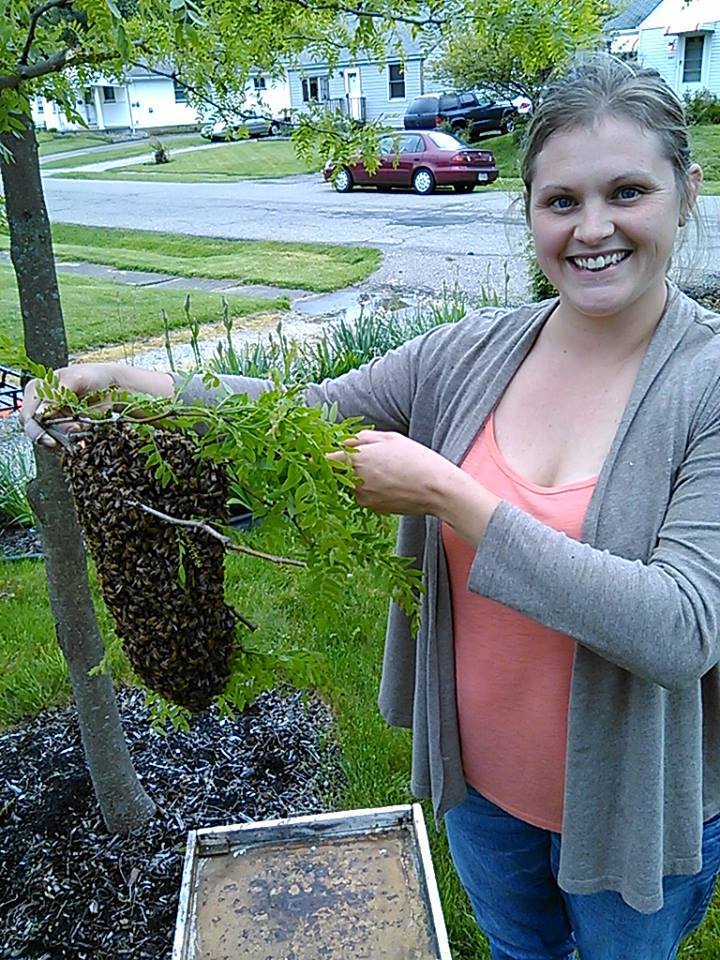 They had decided to include honey bees in their pictures. They were not thinking of giving bees the background space but they intended on making them a part of the main attraction. Now you must be wondering how were they going to do that? Well, wait and watch!
Love And Happiness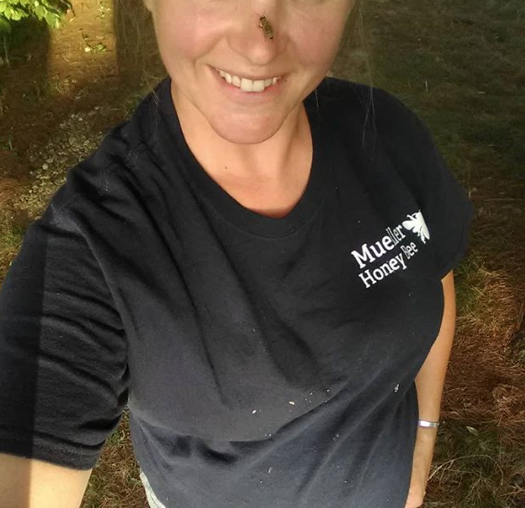 Through the pictures, the couple not only wanted to share the good news with their dear ones but also wanted to show their love for bees. As decided, Emily was going to give pose with a swarm of honey bees all over her womb. Well, only the idea sends a chill down our spine and the duo actually did it.
Bee Photoshoot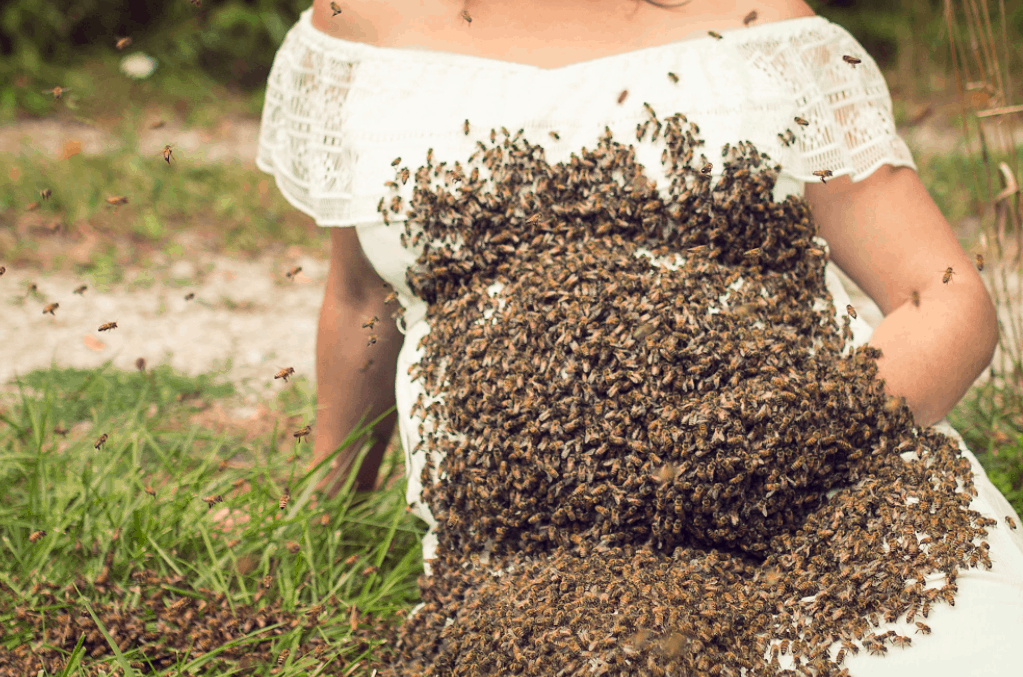 How many bees do you think were included in the photoshoot? There were 20,000 bees that graced the maternity photos of Emily. According to the woman, bees symbolized a new chapter of her and her family's life. She said, "Bees represent life and death."
Explanation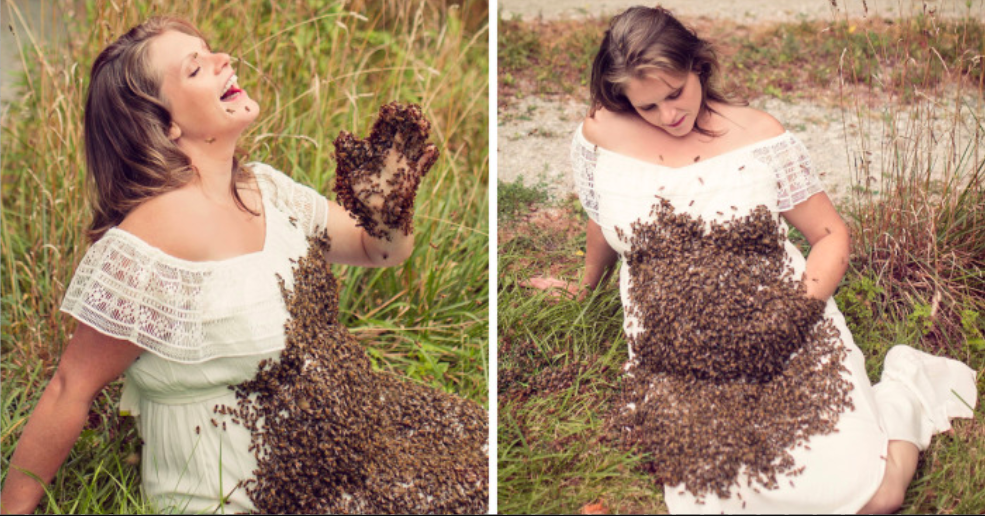 She added, "We've had three miscarriages, so these pictures are dedicated to life and death, to all of the children we've had." The Muellers made all the arrangements for the photoshoot with Kendrah Damis, their photographer. Soon, they were outdoor shooting.
Reason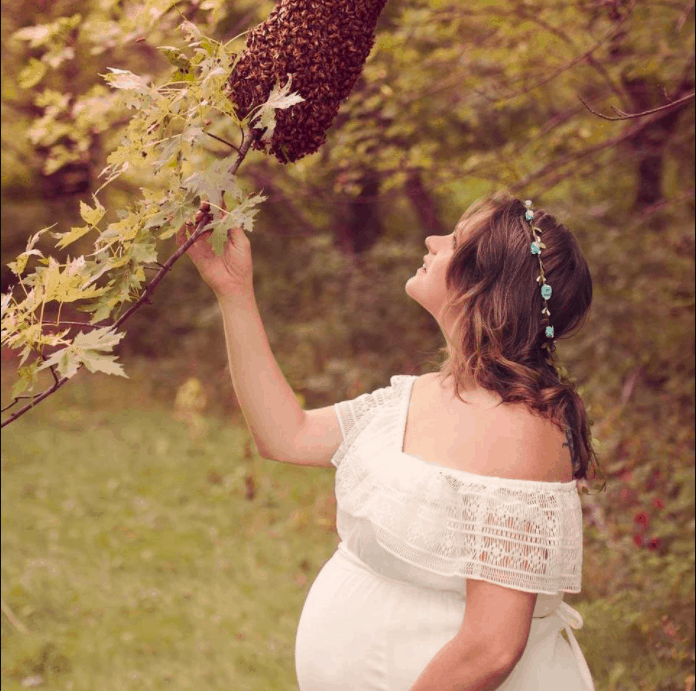 It wasn't without a reason she was comfortable with bees. She admitted, "[Bees] came into my life in a time that we had just suffered a miscarriage. It was our second miscarriage and we were trying to get pregnant," Mueller explained. "I wanted to find an outlet for that emotion. That's where everything fell into place for me — when honeybees entered into my life."
The Bees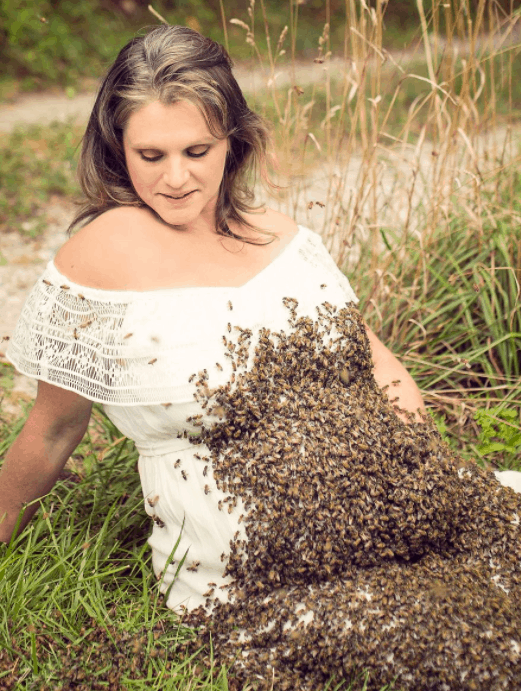 Bringing the bees to her belly was an arduous task for them. But they managed to pull it off once they displaced the queen bee from her hive. Consequently, that made the colony chase her. They even fed the bees before clicking pictures in order to prevent any bite from them.
Queen Bee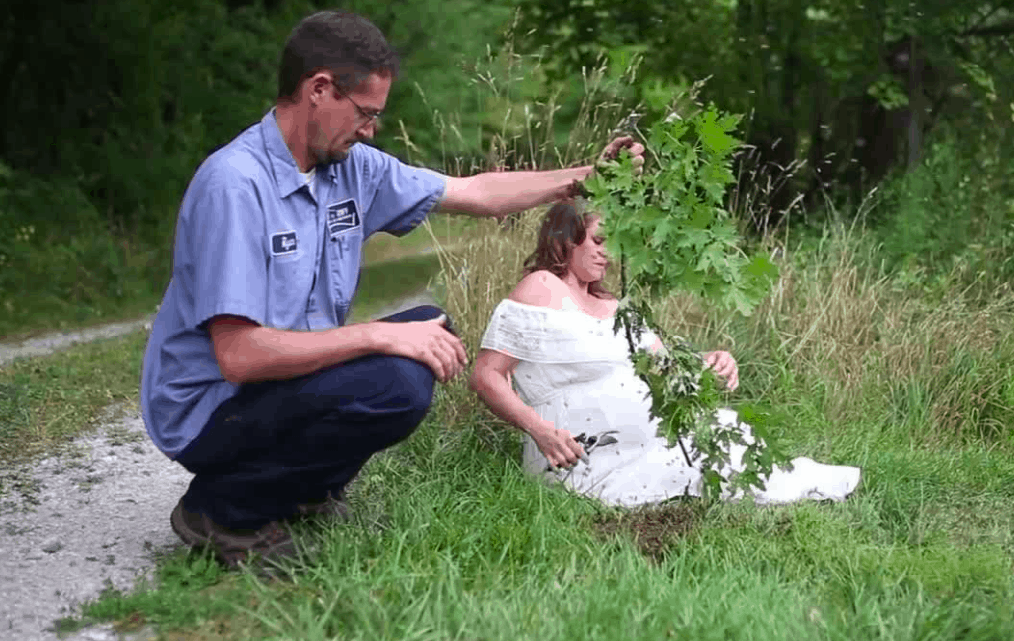 The woman was holding the queen bee in her hand. Whereas all the other bees were scattered over her belly. While clicking the pictures, she made sure not to hold the bee tightly. She kept the bee in her hand as long as the photoshoot went.
Photos Taken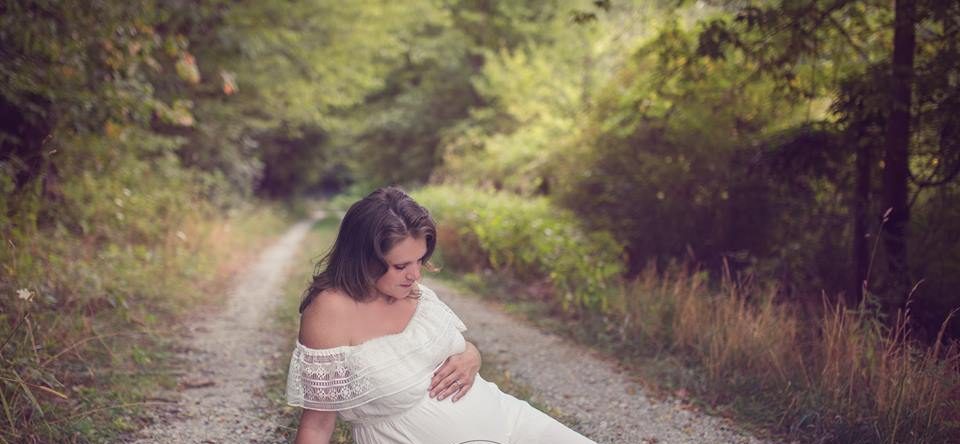 After having the bees gathered all over her belly, Damis started clicking the pictures. Photos came out way better than they had expected. They were extremely happy and so decided to share the clicks with the world. They put the pictures out on the internet.
Warm Feeling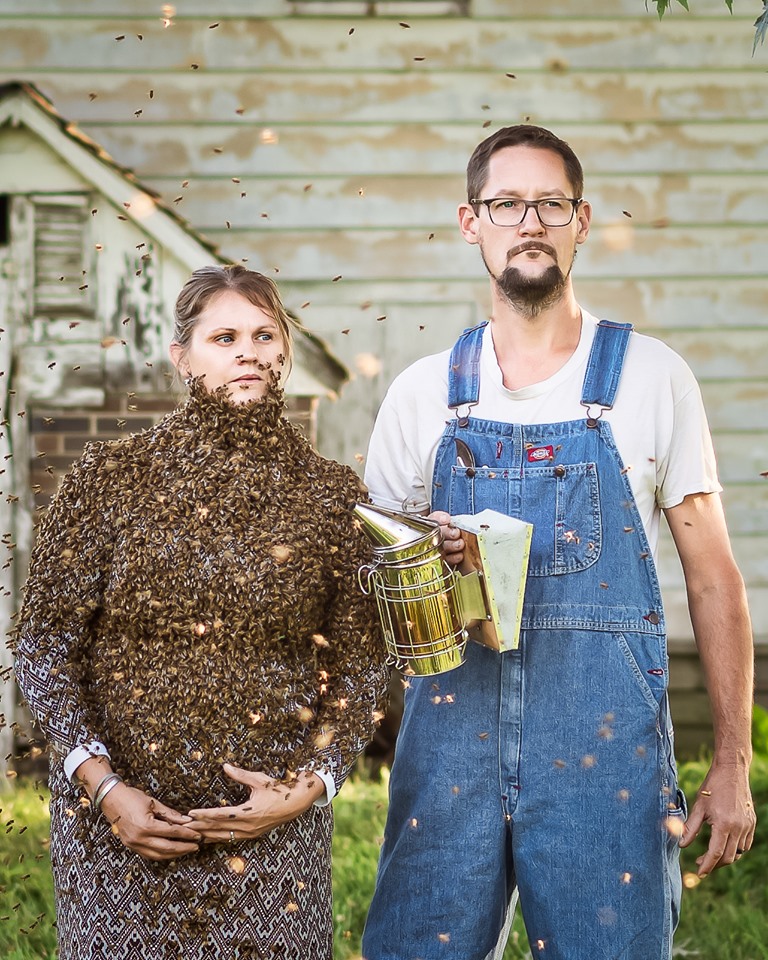 She even shared the feeling she had when bees were crawling all over the belly. "It was like this prickly feeling, very warm, and it smells like lemon grass all at the same time," she recalled. "It's kind of like when a kitten crawls on you."
Lifetime Experience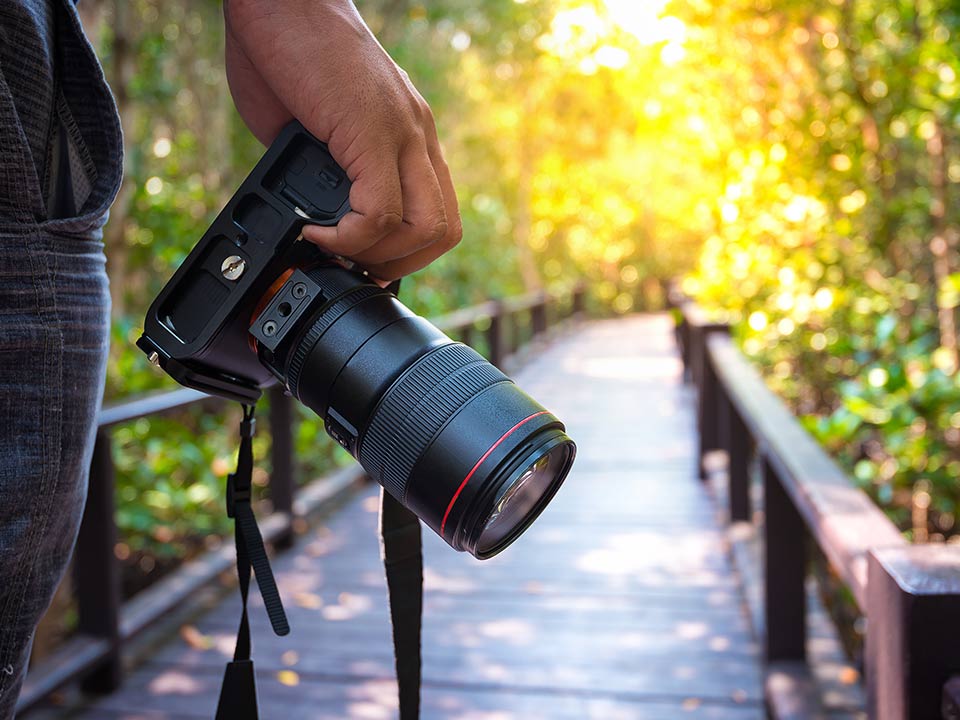 Not only the couple enjoyed the photoshoot but also the photographer felt lucky to capture the pictures. Damis said, "Ever have a once in a lifetime experience?? Well that is what I got when I was hired to do maternity photos for Emily Mueller." So how did the viewers react to the un-bee-lievable pictures?
People's Opinions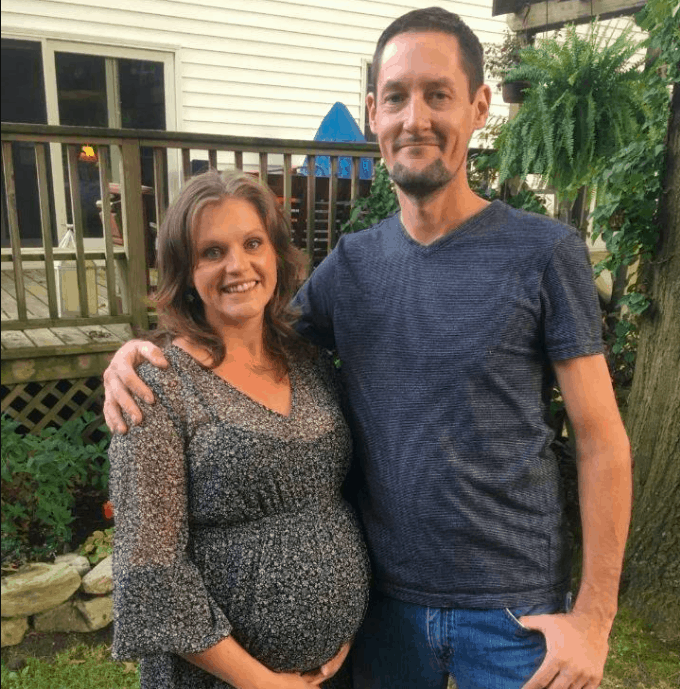 The photos left the viewers in disbelief. Unsurprisingly, people had different opinions about the photos. Whereas some were mesmerized by the beauty of the picture, there were some who criticized the idea by calling it risky. The photos were shared over 10,000 times and gathered more than 5,000 likes.
An Answer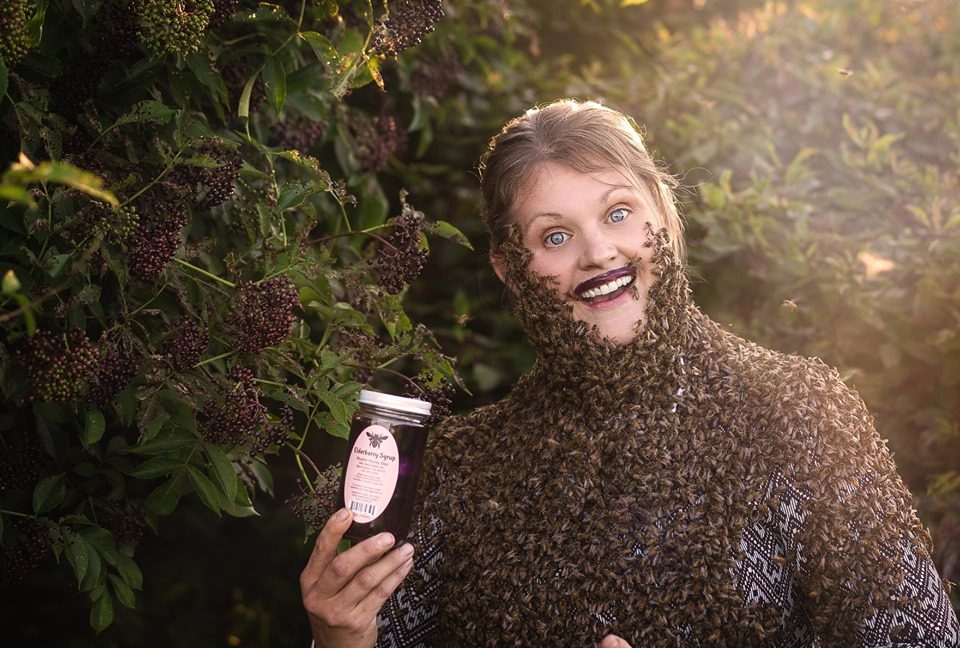 They criticized Emily for being so careless. However, Emily did give an answer to those negative comments. "What the F, my skin is crawling," one person commented. The other wrote, "that many bee stings could make her go in to anaphylactic shock and cold harm her and especially the baby. Why even the take the risk?"
Background Information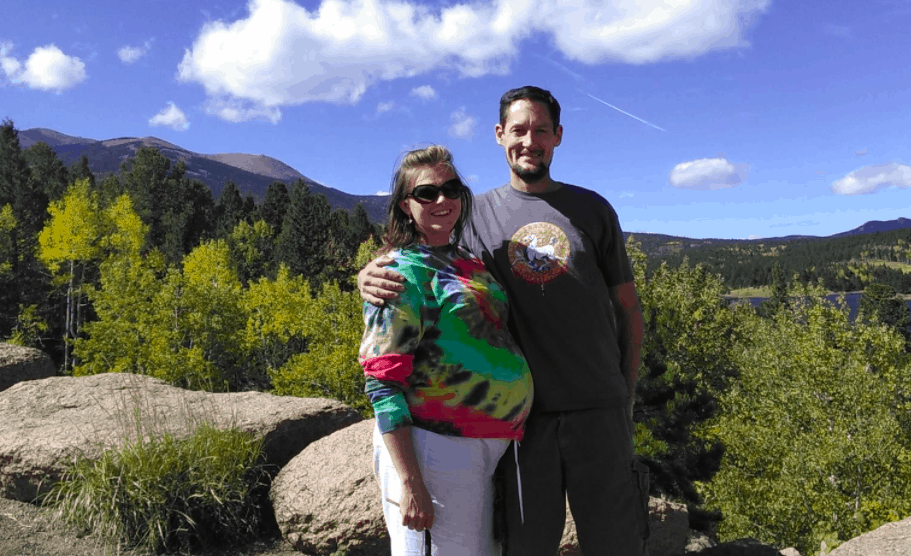 Emily thought of updating the critics with some information about the situation. She shared that everything was perfectly fine even though she was stung thrice during the shoot. She even clarified that "None of the bees intentionally stung me." "It was my own fault. I didn't realize there was one on my arm." They faced no complications after the shoot. She and her baby were doing fine.
Not An Issue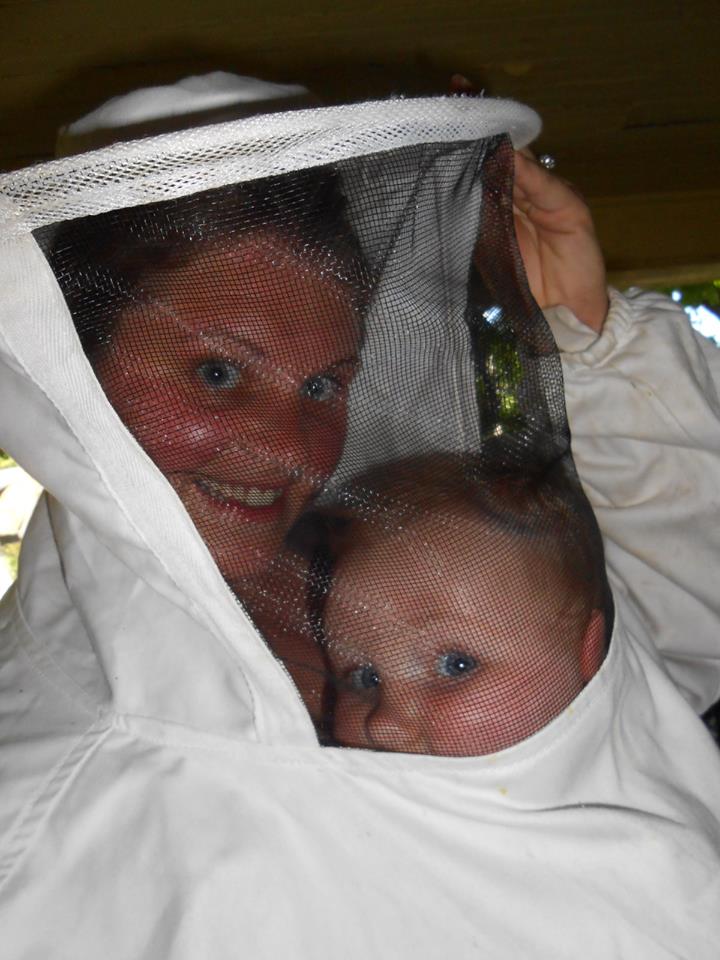 "I never once thought there would be issues," Mueller opened up. "I am stung pretty regularly. I'm very aware of how my body responds when I get stung." She had full confidence in herself as she knew very well how to handle the bees.
Backup Plan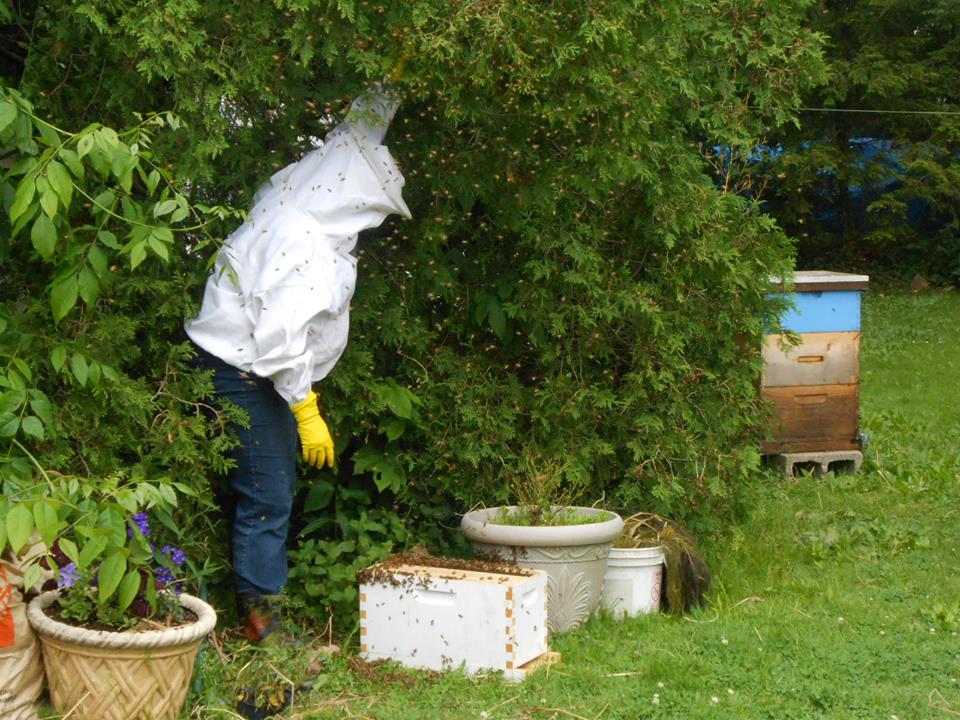 They even had a backup plan if anything went wrong. It was decided that the woman would take off the dress immediately and sprint to the garage. In the garage, the woman would be separated from the bees. However, everything went according to the plan and they did not have to resort to their backup plan.
No Anxiety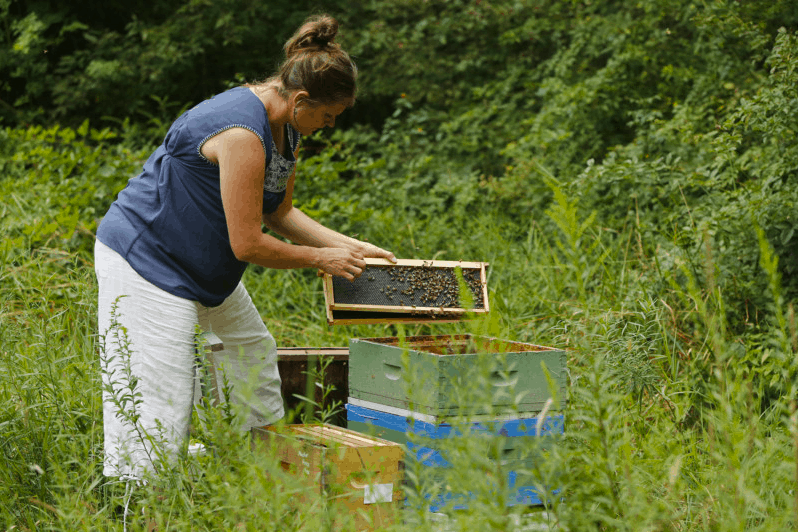 She told the Daily Mail, "A lot of people think I'm insane, but I'm so comfortable with bees, so it was never something I had anxiety about." "I wore a dress that was long and covered my stomach and legs so the bees would be on the outside of my body as a cautionary measure, but I knew it was safe."
Gentle Creature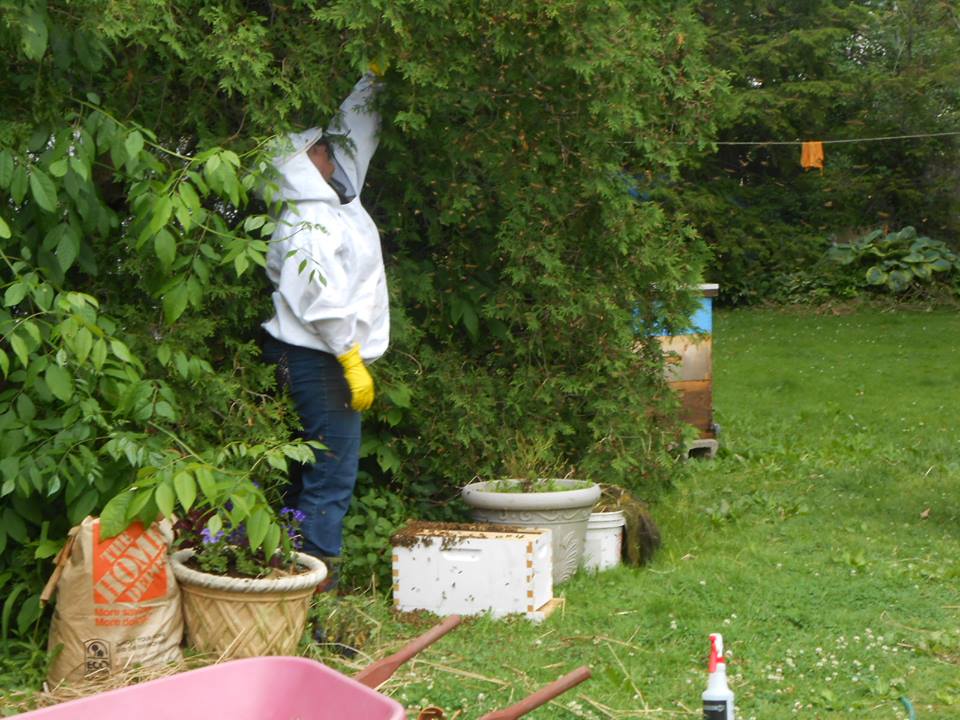 She also said, "I pressed my hand to my belly, because bees follow their queen, so they would settle on my womb." "People feel like I'm endangering my child, but it's due to a lack of education on honey bees — they don't understand how gentle they really are."
It All Beegain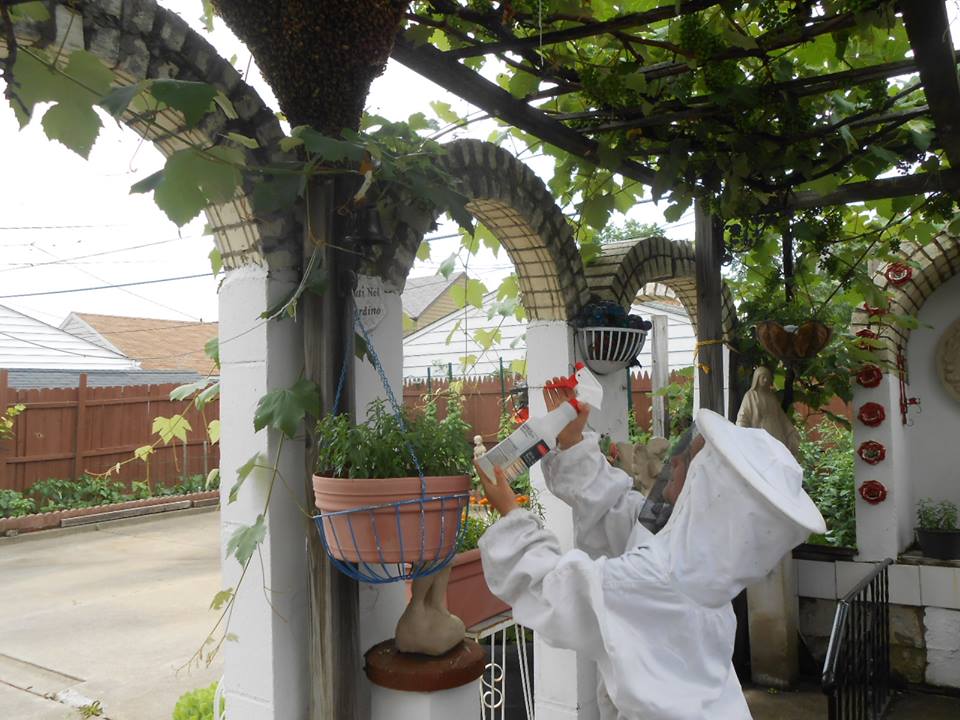 The woman began getting comfortable around the bees when her father took the job of beekeeping. However, her father could not continue with his work as he got struck by a stroke. It was then he gave his equipment to Mueller to carry the legacy further. So, she had most of her time spent around bees. "I am in my beehives on a regular basis, I do it as a full time job so for me it's normal to have bees on me," she explained. "It's normal."
Important Ones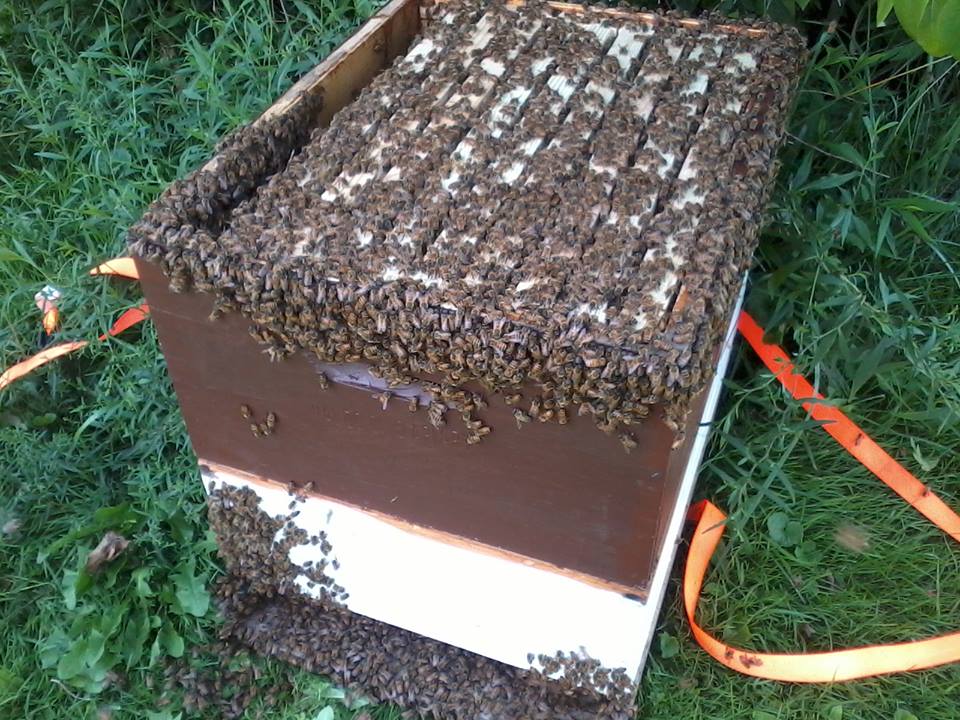 She stated, "Honeybees are very gentle and docile and we need to be aware of how important they are." "If we don't start taking measures to save them now, we're going to have long term [problems]." Well, everything she said does make sense. Instead of killing them blindly, we should be more considerate.
Viral Sensation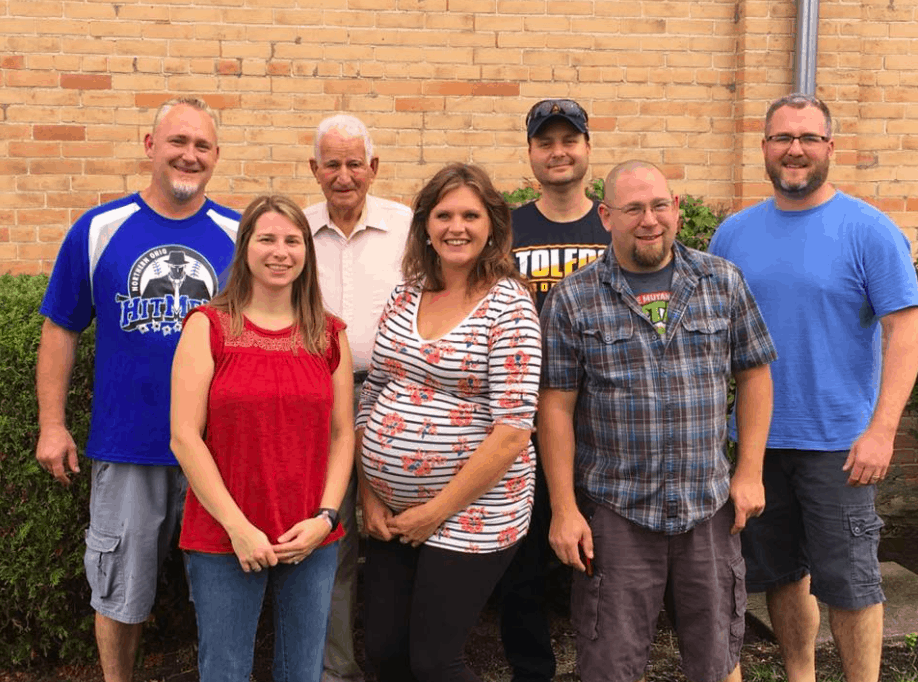 Her photos had taken the netizens by storm. They wanted more updates on her pregnancy. There were comments asking about the state of her pregnancy. People even gave a name to Mueller's coming baby. They called the baby "little beekeeper."
Not The First Time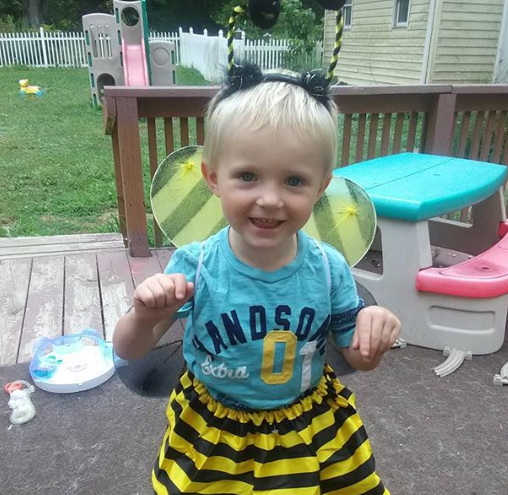 Emily had become pregnant three times before this one. She has three children Cadyn, 11, Madelynn, 4, and Westyn, 2. Unfortunately, unlike the previous times, Emily gave birth to a stillborn. She shared the news with her followers.
Facebook Post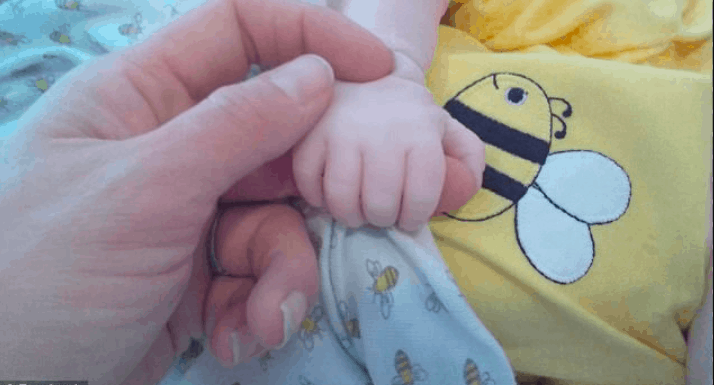 Emily posted, "It is with the most deepening sadness I share that our sweet Emersyn Jacob was born an angel yesterday at 10:18 p.m." "He weighed seven pounds, one ounce and was 20.25 inches long. Please pray for us today and the days to come," she added.
Stillborn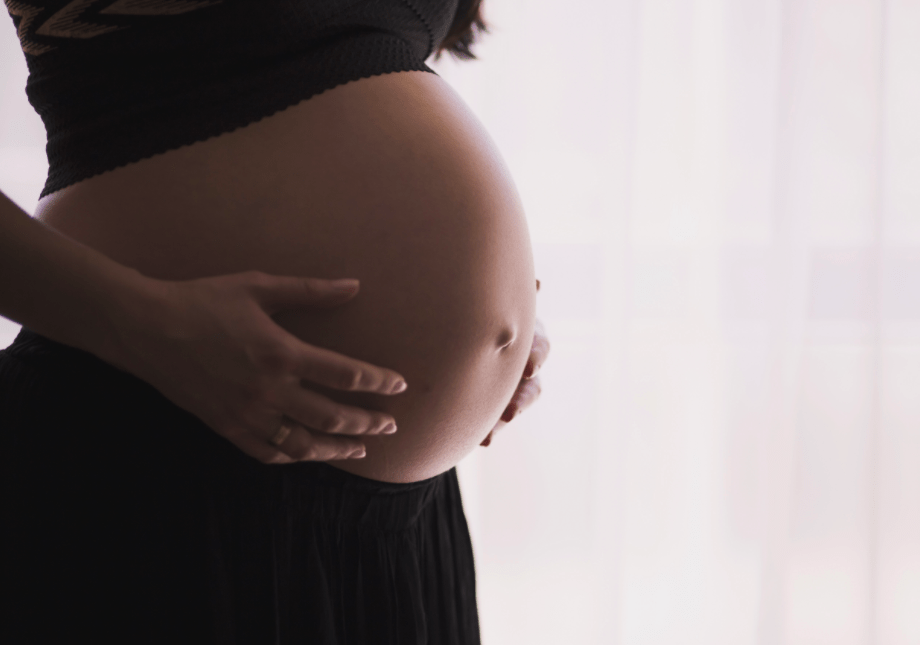 The child was stillborn and was delivered 6 days before the expected due date. The woman shared that she had already begun to sense a problem when she stopped feeling any movement of the baby. After that, she started to have very painful contractions.
Contractions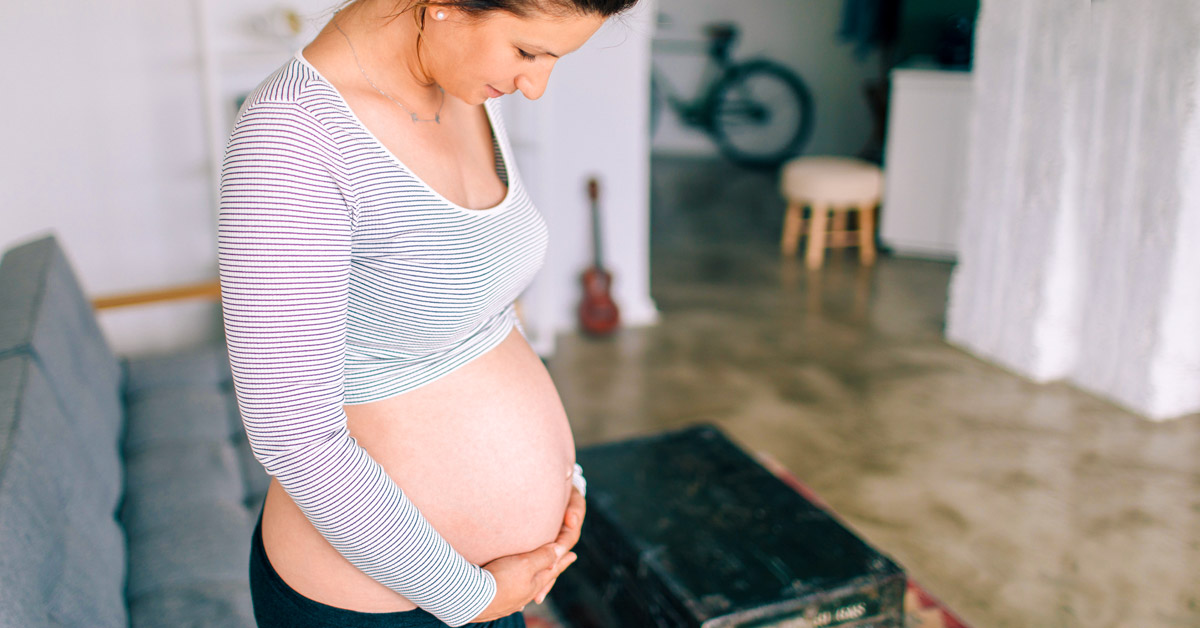 The contractions were in no way similar to the contraction she felt before the birth of her other children. However, the woman ignored her hunch and reassured herself that the baby was fine. However, deep down she knew something was wrong. "I just told myself he was sleeping," she shared on Facebook. "But as the time passed, I felt uneasy about it."
No Heartbeat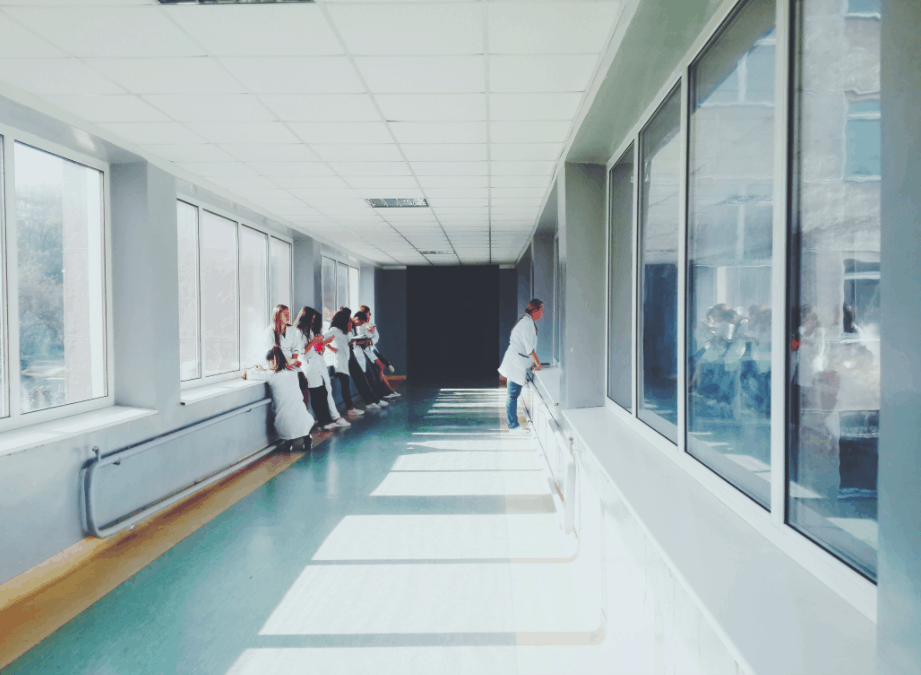 Their worst nightmare came true when they attempted to monitor their baby's heartbeat. No matter how much the couple tried, they could not sense any movement. Emily, devastated, quickly called her midwife for assistance. A male obstetrician suggested her to visit a local hospital. "I'm glad he did because I still felt I just needed to give it time but knew in my heart something was wrong."
No Idea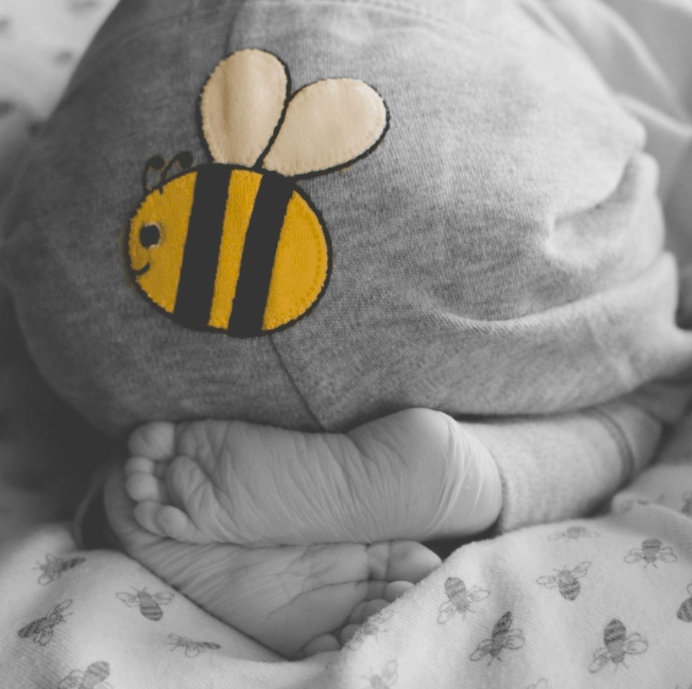 Doctors did a thorough examination of the baby and broke heartbreaking news to the couple. Their unborn baby had died in her womb. They needed to pull the baby out of her as soon as possible. This is how she delivered a stillborn. It was sad news not only for the couple but for those people too who were waiting for the birth of the baby. "Yesterday evening we had to hand over our precious child and say goodbye to his physical body forever," said Emily.
Endless Pain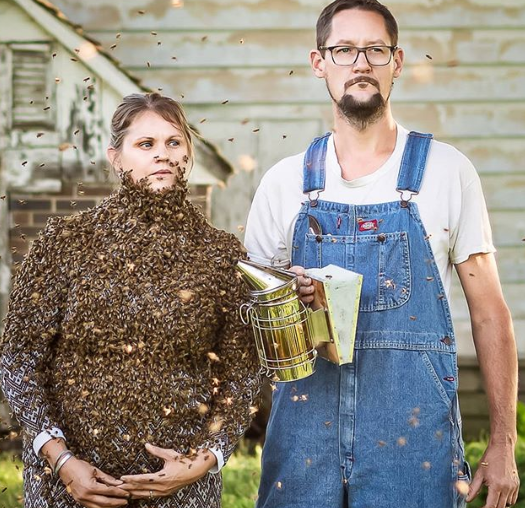 There was no end to their pain. Emily further wrote, "Our baby has died. Our baby will never come home with us." "This wonderful rainbow baby we were blessed with has now become a storm in our lives. Finding out your baby died is unfathomable. Learning you have to be induced and deliver your deceased child is way beyond that. My heart instantly ached for any woman that has told me she had a stillborn."
Not A Smile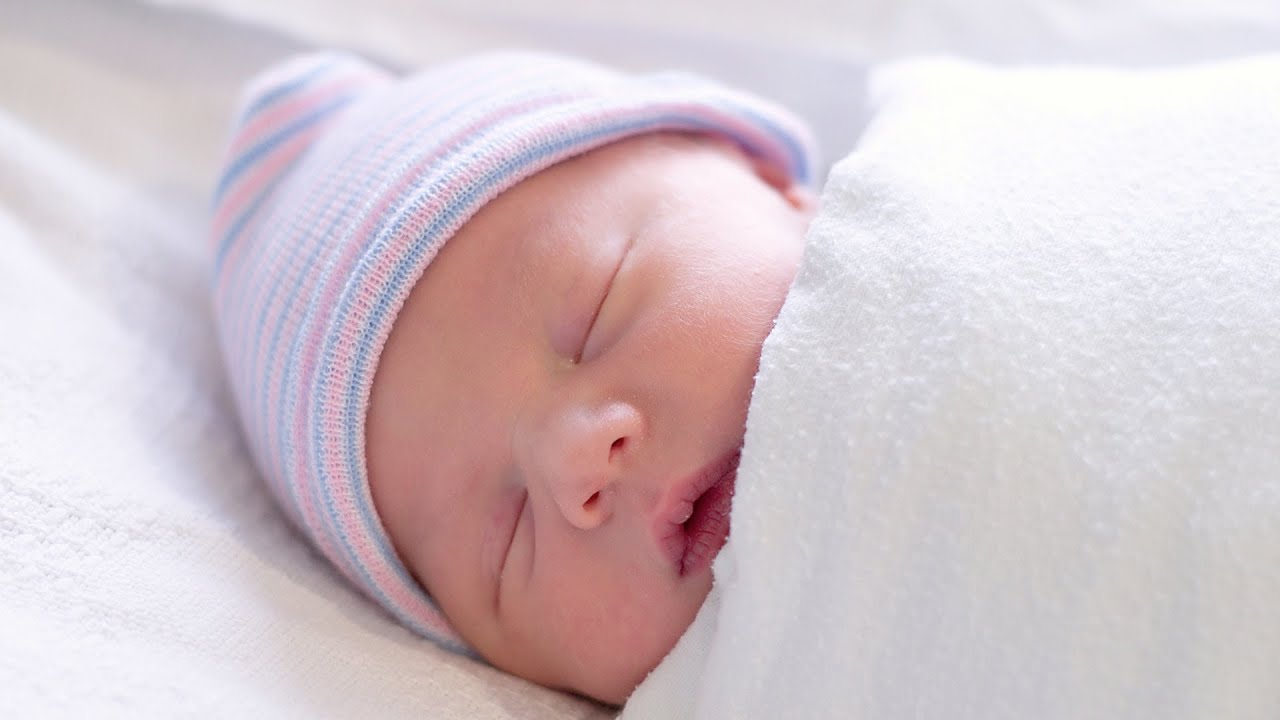 The ending of this story was not like they had expected. She wrote, "I truly thought we would be sent home with a smile, telling us to just wait for the arrival of our sweet Emersyn, who was due in 6 days." "I can't and don't want to explain that feeling to anyone. Turning to your husband and seeing him die inside. Seeing him completely break. Seeing your children feel and suffer your pain in front of your eyes. The pain is unbearable."
No Idea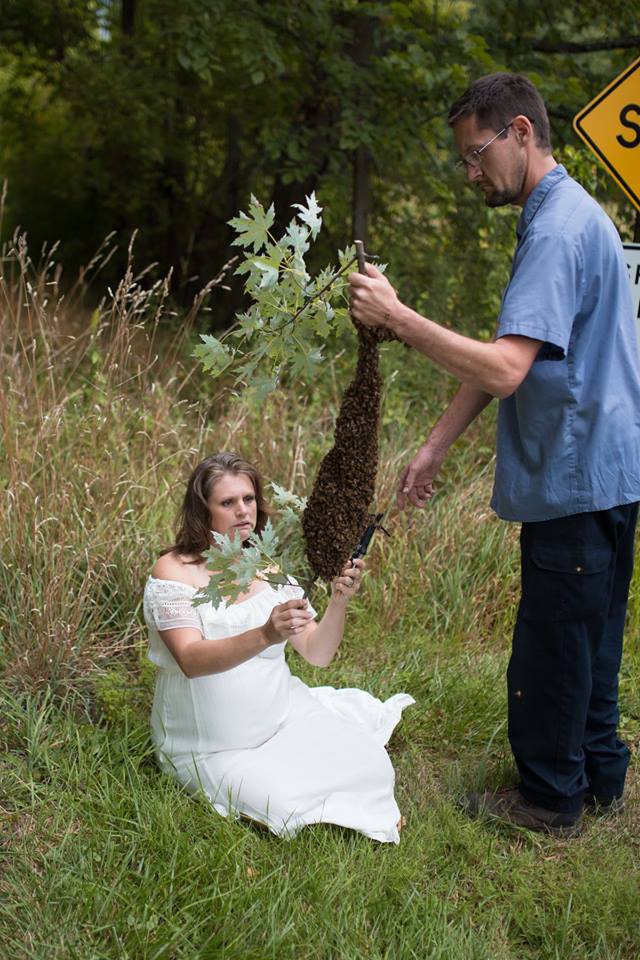 The Muellers were left with grief and questions. What caused her baby's death? She had been taking all the necessary steps to keep her baby healthy and fit. The issue of blood clotting runs in her family and Emily suspects that maybe that is what caused her baby's death. The couple was devastated but not alone.
Suspects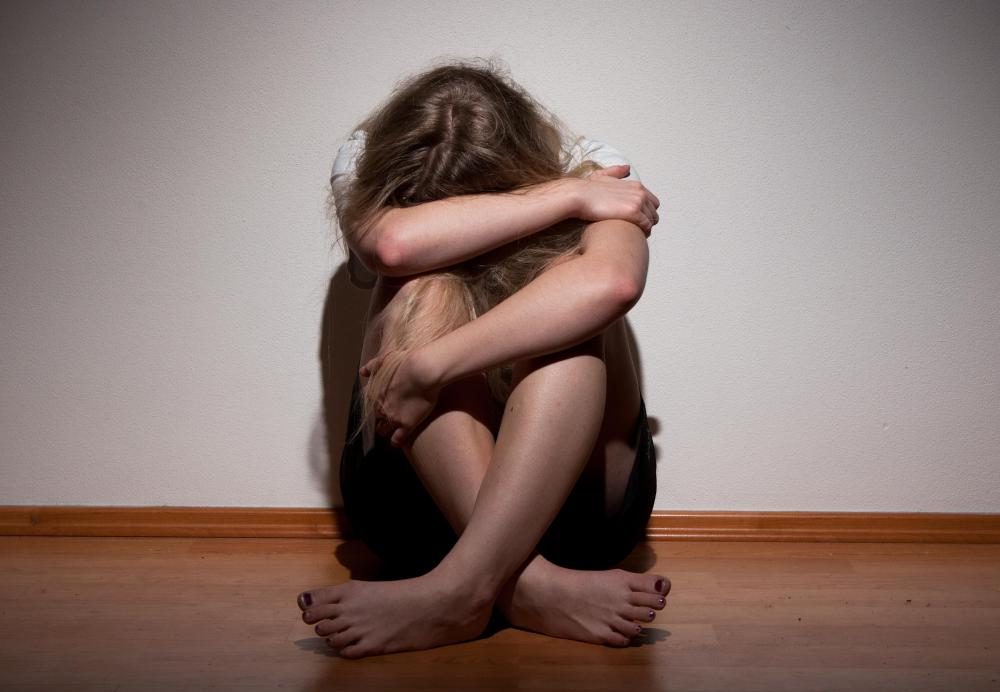 Emily said, "I have a very strong feeling that this was a blood clotting issue as those traits have been affecting our immediate family for some time." Many cases of blood clotting had emerged in recent times but not for once did she think that it would affect her unborn baby.
Internet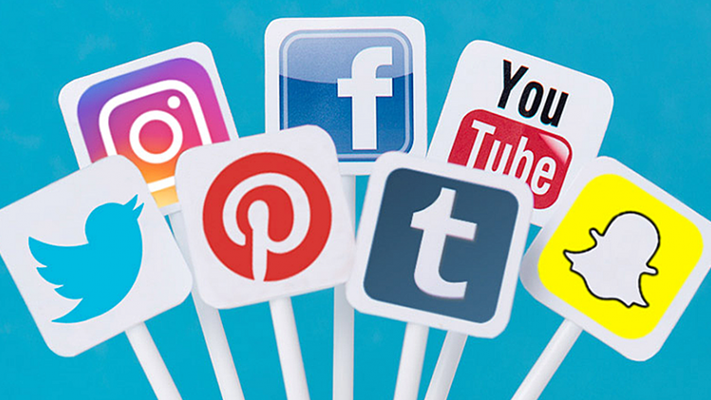 The Internet is an amazing place to be at. It has changed many lives some for worse and some for better. Not to forget the lives it connected. Whereas for some it became the reason for their distortion, some got their well-wishers on it. Likewise, the Muellers had many well-wishers. Their followers showed their love for the couple by dropping warm messages and prayers.
Grateful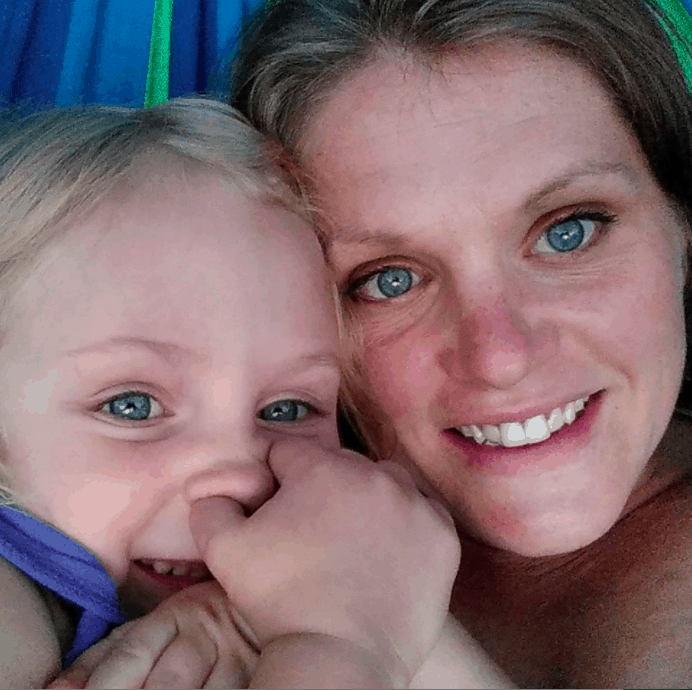 Emily wrote, "You could not deny he was loved by so many people." "And we continue to see this through the outpour of love and support you all are providing. Just knowing people are thinking about us and hurting with us relieves so much of our own pain."
Grief And Sorrow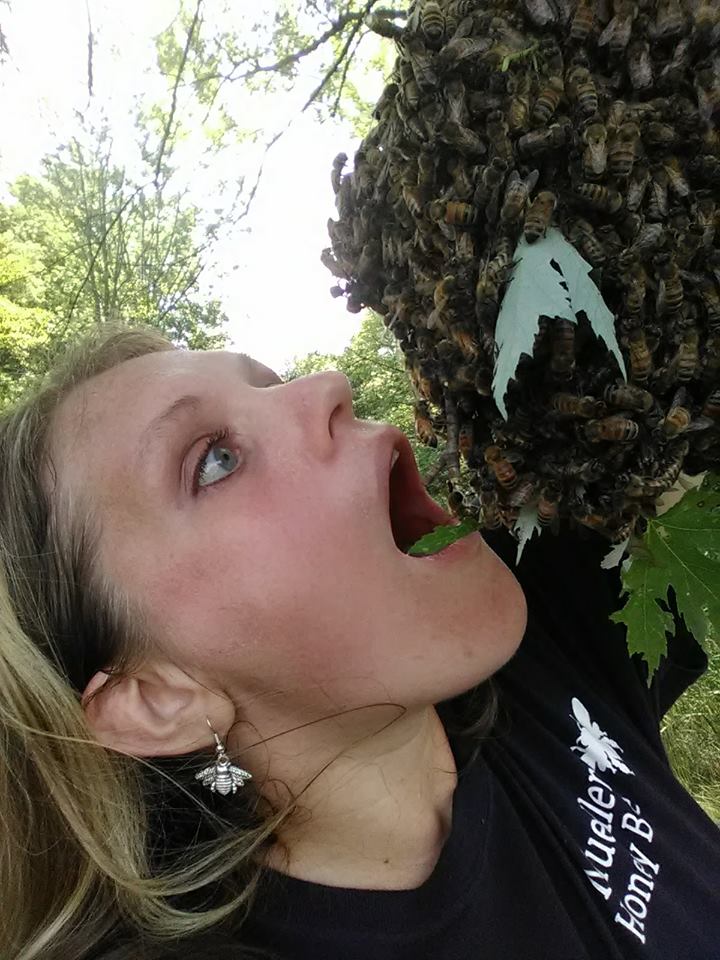 Three months went by in grief and sorrow. However, the couple soon got over the trauma when in February they learned that Emily was pregnant again. This pregnancy was not easy for them as their hearts were filled with fear springing from last pregnancy. "It has been the most anxiety-ridden, terrifying experience that anyone could ever imagine," Emily admitted. "You just realize how fragile life is and there's nothing you can do to stop your baby from dying inside of you. So every day is lived in an extreme amount of fear."
A Photoshoot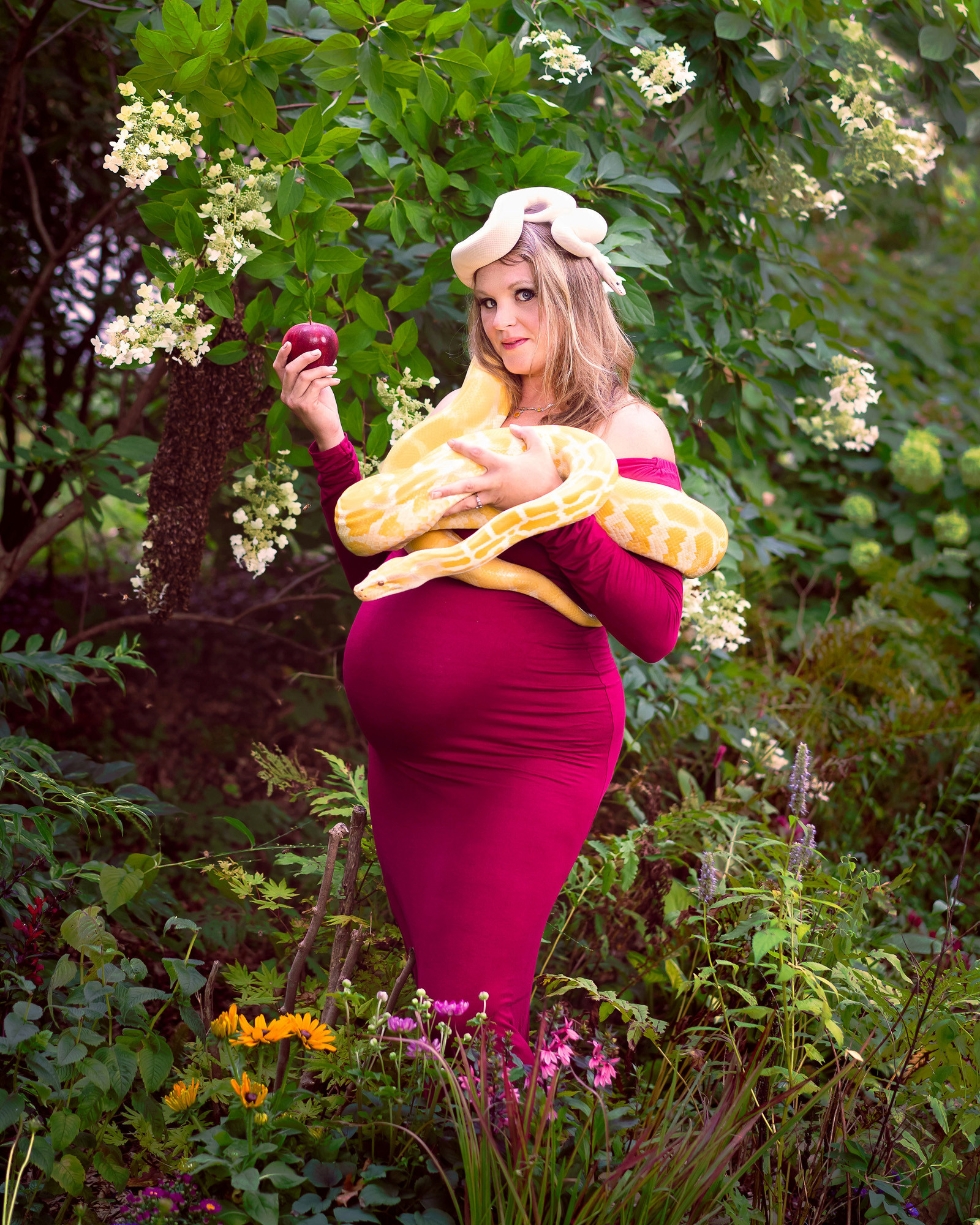 Like the last time, she posed for a maternity photoshoot. This one was a tribute to her stillborn child. Bees stuck by her in the pictures this time too. Not only were their bees, but some of the pictures showed the woman carrying large snake on her belly and a bird sitting on her finger.
Admirably Good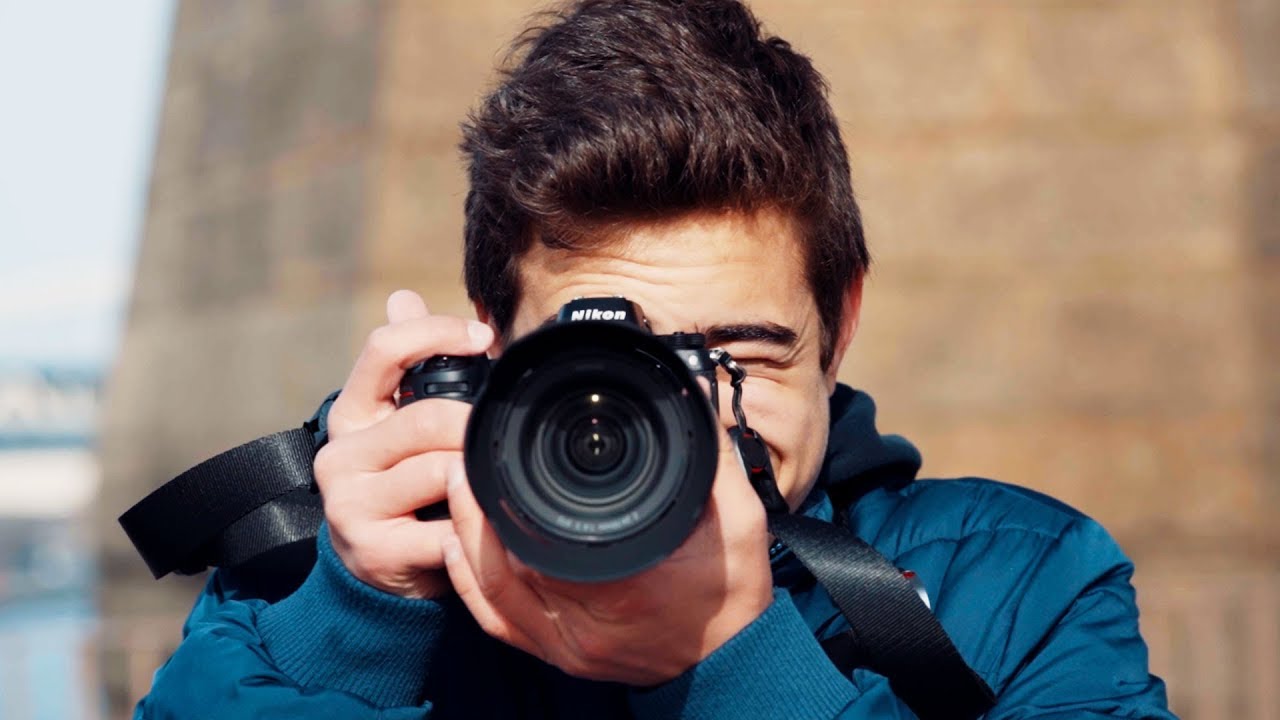 "The strength Emily portrays as a Mother is admirable, to say the least," Damis stated. "When she mentioned wanting to exhibit that strength by turning herself into a goddess for her maternity shoot I wanted to make that vision come to life. Her ideas are unique just as she is, and that is one of the reasons I love her so!"
All Gold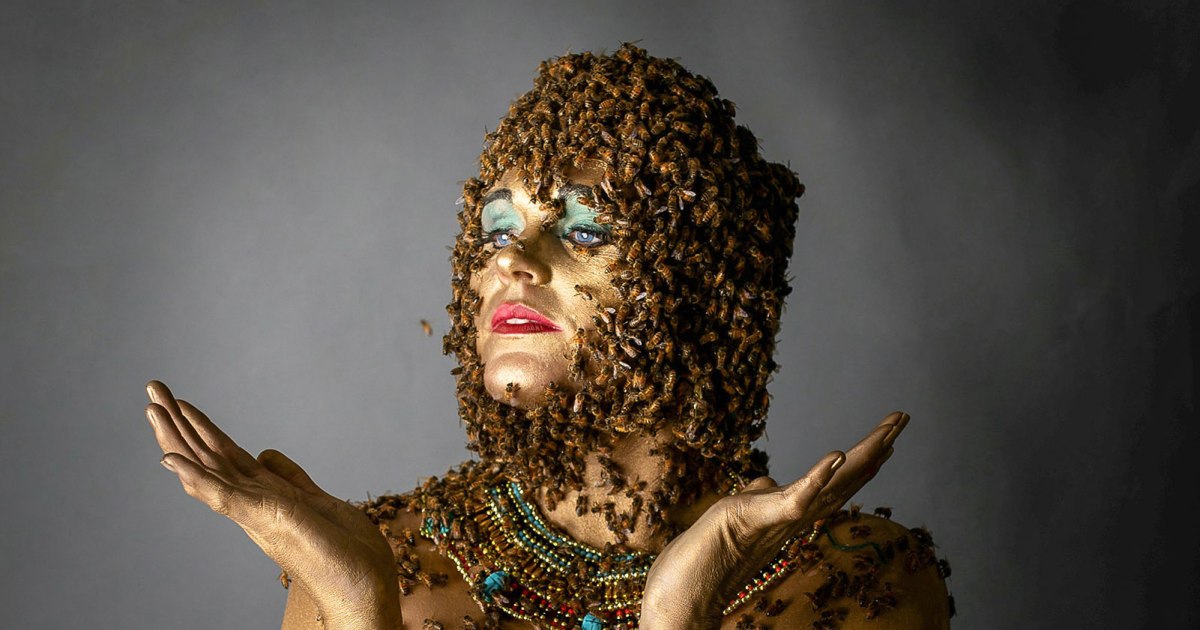 No need to say, this photoshoot of her has attracted the eyeballs too. These amazing pictures have Emily painted gold in a Cleopatra-themed shoot. You can also see her wearing a headdress formed of 16,000 swarming bees.
The woman even got stung by one of the bees during the photo shoot. However, the very next day she got ready for the shoot with the same enthusiasm. Emily held 12,000 bees the following day while posing for the maternity shoot.
Preparation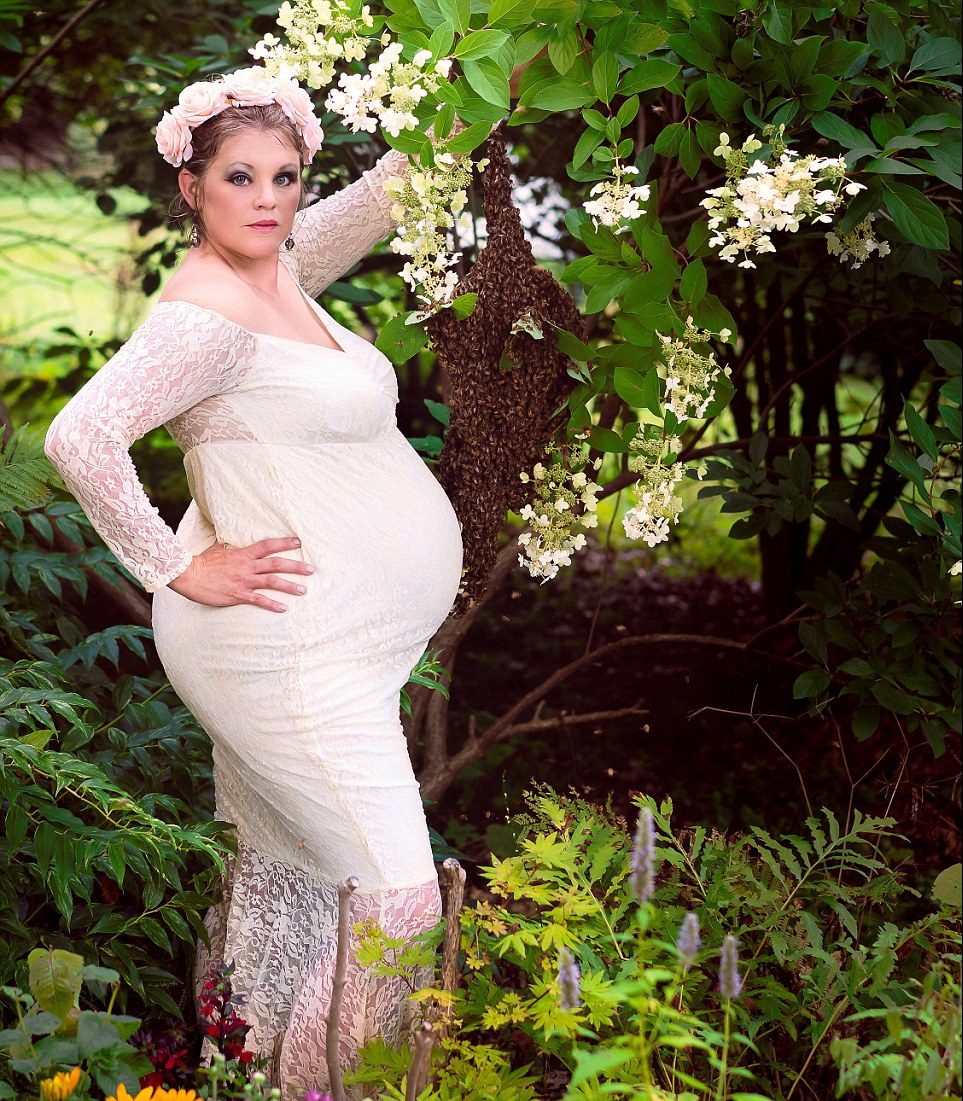 They had to go through a lot of preparation while posing for the shoot. Emily described, "We had to put sticks into my bald cap and put a ring of grass on it because the bees couldn't grip onto the cap as it was soft plastic." "Then my husband emptied the bees onto the ground and we just stood there and waited. We put the queen bee on my head and they swarm up onto wherever the queen is, and that was my head."
Wild Maternity Photography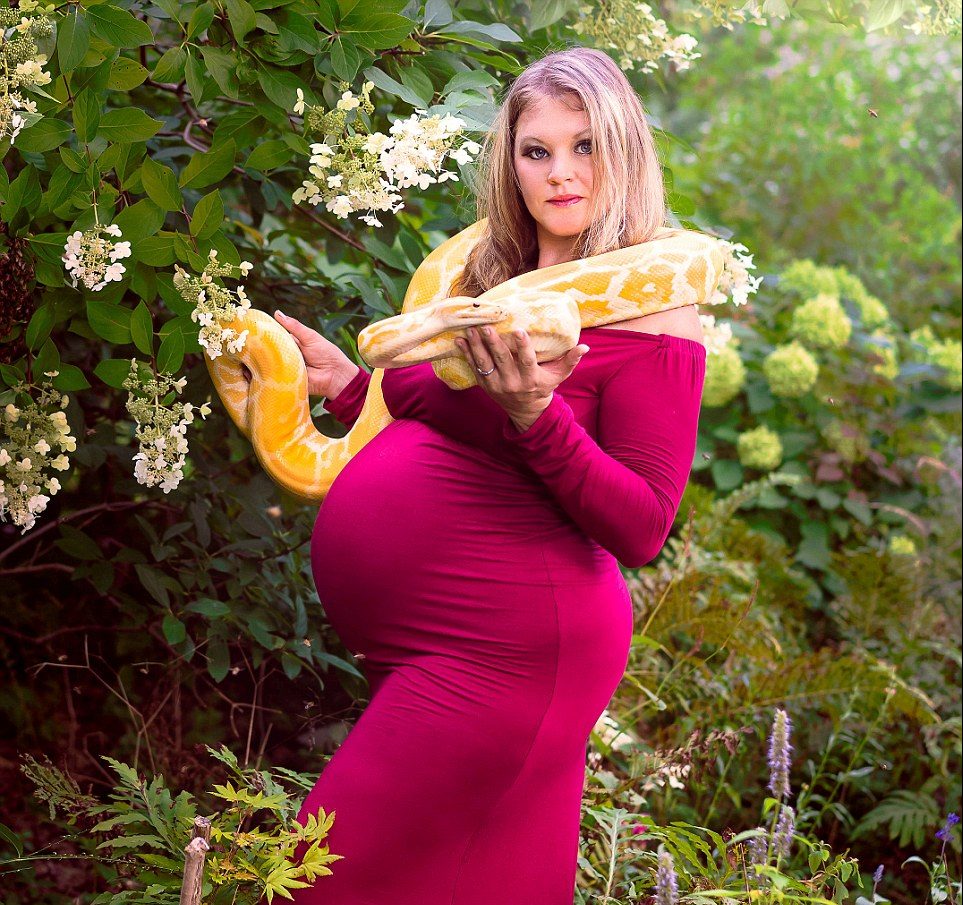 This was not it. They had many new ideas in their minds. After posing with bees, the couple hired Outback Ray who rented them animals for their shoot. Emily recalled, "He had a yellow python." "It was not dangerous – this guy travels to elementary schools and has kids hold them and hold the snake."
Interesting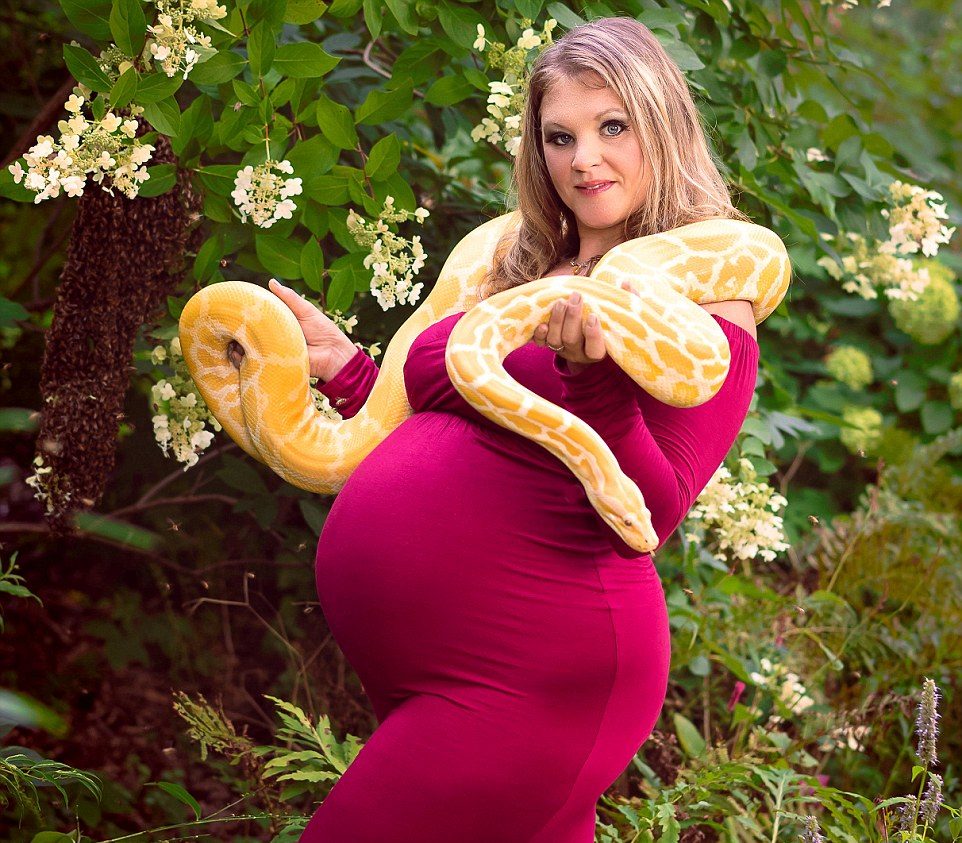 Scaringly, the woman posed with an eight-foot long yellow python. Clearly, you can see in the picture that python is coiled around her body. Initially, she was nervous as she had no prior experience with snakes but soon got comfortable after learning that the snake had not hurt anyone. For her, the shoot was "really cool" and "an amazing experience."
Reflects Family's Values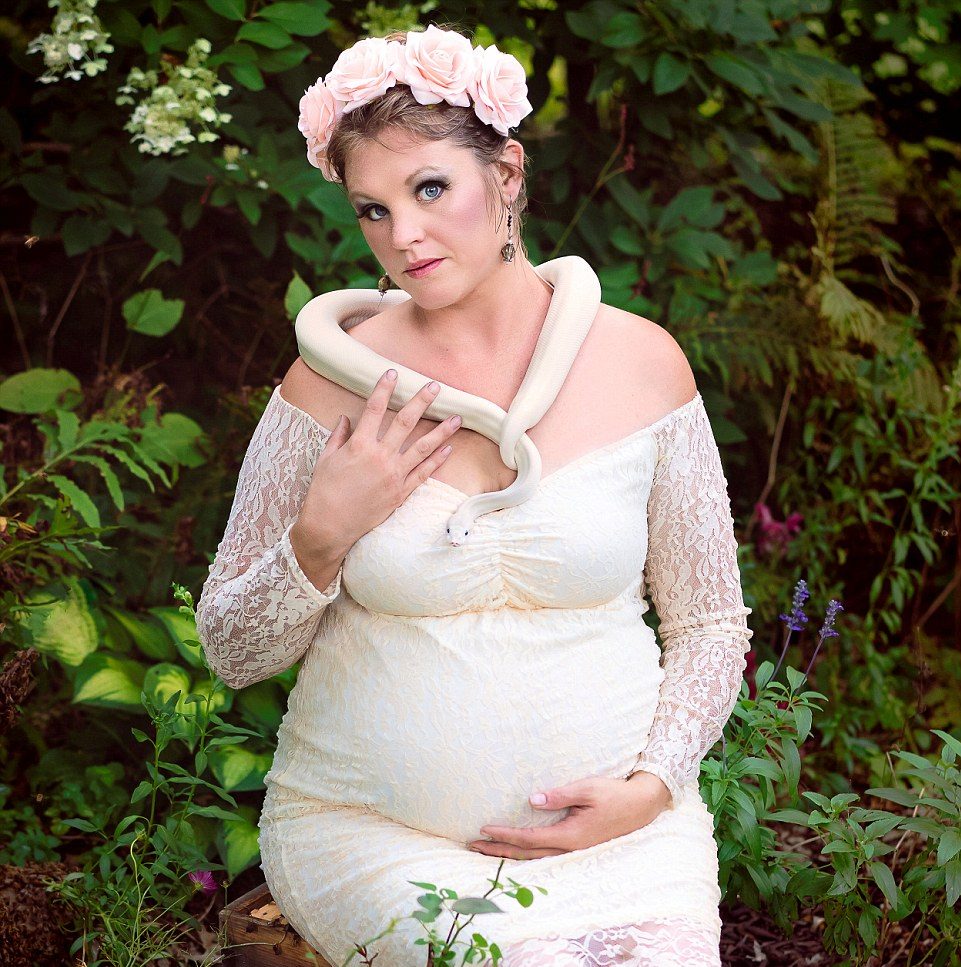 Emily said, "We have a very animal-oriented family." "We teach our children about bugs, reptiles, insects. We take nature walks and it's a part of the family."
Do It Now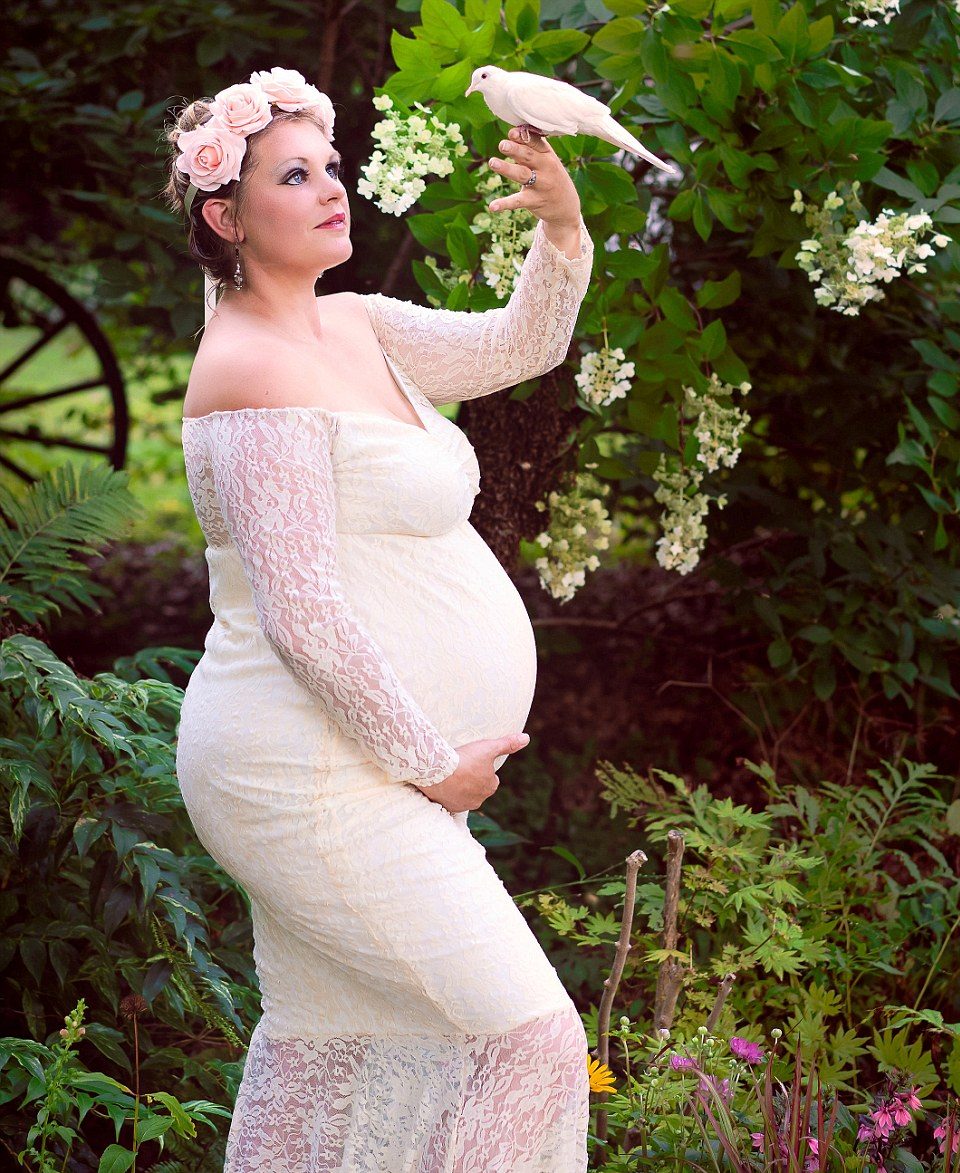 She also talked about her stillborn child and the traumatic experience they had after losing him. "Really, the message is that you can't take life for granted and if you have something you want to do, you have to do it now." "Losing our son was very detrimental to our lives. Both of our hearts were broken. It was extremely devastating and it's a very long process getting used to living your life without a child you were supposed to have."
Making You Happy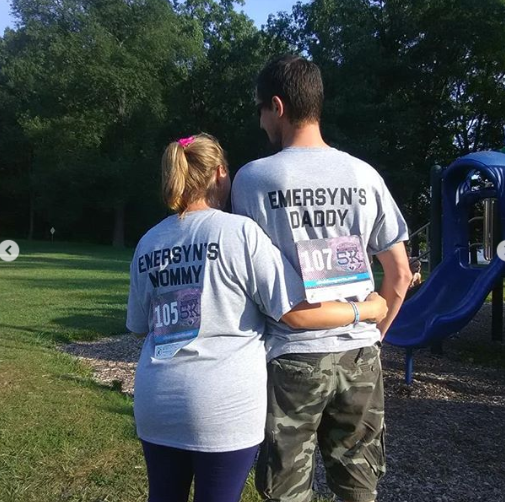 She further shared, 'We were very very excited when I fell pregnant again but it has been very intense and scary. People accused me of being unsafe with the previous shoot and it's not. I want the message to be, "Do what makes you happy.' She is due to give birth next month.