Bringing a rescue animal into a home with a child can make you feel like you're playing a game of Russian roulette. You know that animal likely suffered in some way, whether it was abandoned, abused, or worse, and surely it's harboring some baggage. Add a child to the mix, and you have a recipe for disaster.
Things become even more problematic when that child has autism. That's how Linda Hickey felt when she and her husband considered adopting an abused pit bull named Xena. Their son Jonny had been diagnosed with autism, and they worried how he'd react towards this new, unpredictable puppy…
Linda couldn't welcome Xena into her home until she knew for sure that she and Jonny would get along. She decided to give the pooch a trial run—with very surprising results!
Bringing a rescue dog—especially one that's been abused—into your home can be a scary prospect. You can't help but worry that the dog might instinctively resort to aggressive behavior, and Linda Hickey knew this feeling all too well.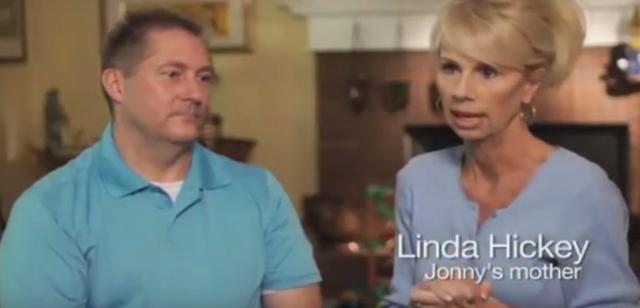 Linda and her husband, Grant, lived with their two sons and dogs in Johns Creek, Georgia, when they considered bringing a rescue puppy into the family. The puppy had an intriguing story, but Linda worried if a packed house was the ideal place for a once-abused pooch.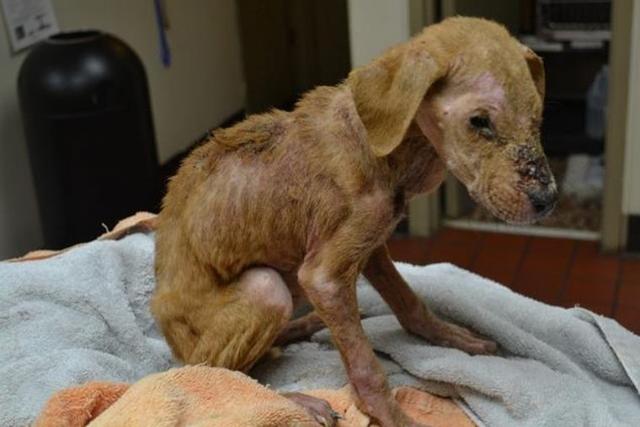 Complicating matters further, the couple's youngest son, Jonny, had been diagnosed with autism before his first birthday. "He wasn't reaching his milestones," Linda said. They would have to worry not only about how the puppy would react, but how their son would react, too.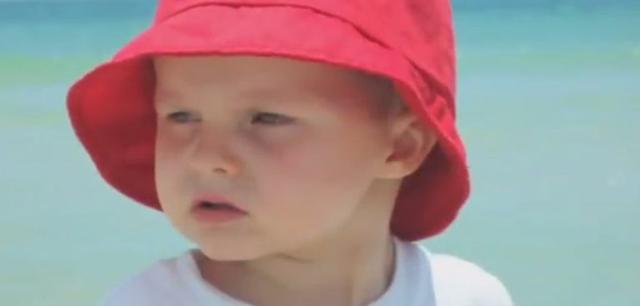 "I couldn't even order cold cuts at the deli counter," Grant added. "I'd roll up to the deli counter and say, 'give me a half pound of this, a half pound of that,' and Jonny would just start screaming." Obviously, it was a delicate situation.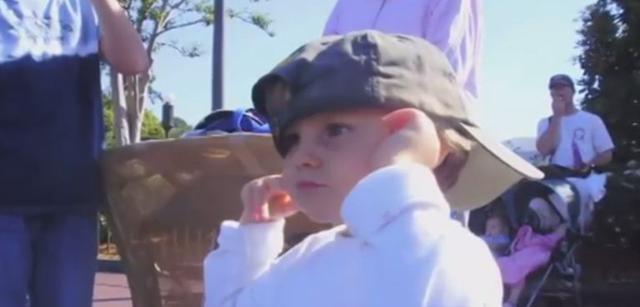 The parents knew all too well the anxiety that came with introducing anything new—let alone an abused animal—to the family. How could she make an adoption work? Would it just become one more thing that would aggravate Jonny?
Still, Linda had fallen in love with the little pit bull, aptly named Xena the Warrior Puppy. She'd been watching the nightly news when images of the abused pup appeared on the screen. At that time, authorities were on the lookout for those who had hurt the poor dog.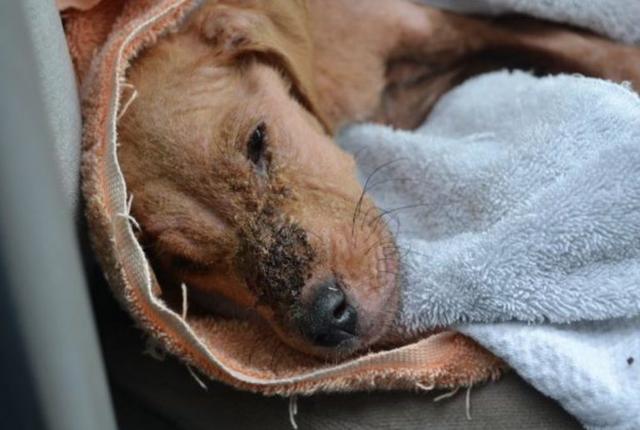 The broadcast mentioned a Facebook page for Xena, and Linda headed there right away. "I would pray for her at night, and first thing in the morning… I would sign in [to Facebook] to see if she had made it through the night." There was no denying it: Linda was in puppy love!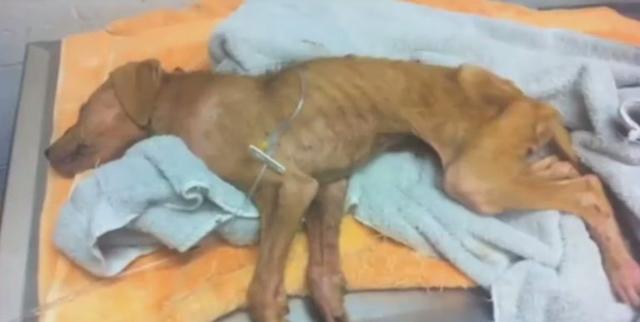 Linda wasn't the only one concerned about the puppy's future. Chrissy Kaczynski—founder of Friends of Animals—was one of the pooch's caretakers. "In all the years that I have been doing rescue," she said, "I have never seen a puppy in that same condition."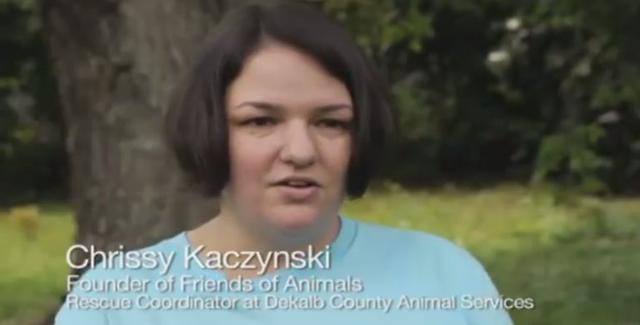 Xena kept fighting, and with medicine, rest, and love, her health greatly improved. "She just got better and better every day and just became more of a regular puppy," Chrissy said. Soon, she'd be ready to leave intensive care and find a forever home—and Linda jumped at the chance.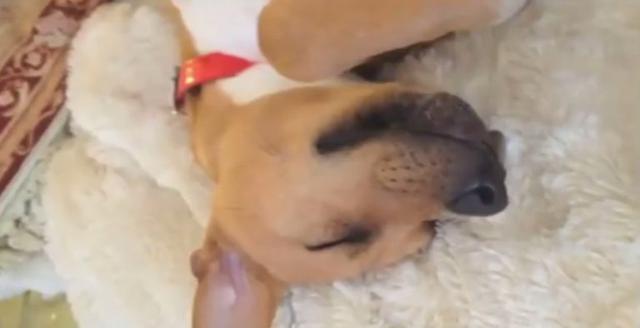 "After talking to Linda, we decided that they would be the best home if it would work out with them," Chrissy confirmed. But how would this once-abused puppy and the family's autistic son get along? There was only one way to find out…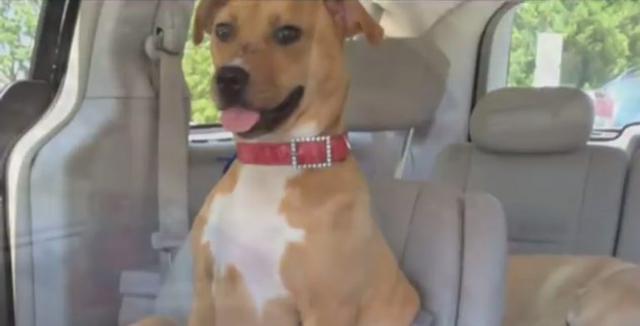 It was decided that Linda would host Xena for a trial visit. Thankfully, Xena couldn't contain her excitement! When Grant came home for lunch, Xena was there to plant a smooch right on his face. But the real test—Jonny—was still at school.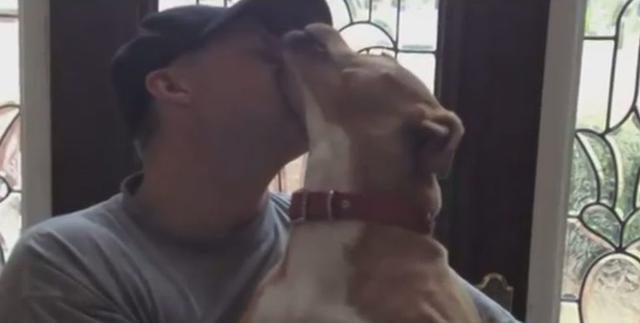 The family already had several dogs, and Jonny paid zero attention to them. As his dad put it, "It was as if they [Jonny and the dogs] were in parallel worlds," that never intersected. Would the boy behave similarly with Xena? And would another dog be too many?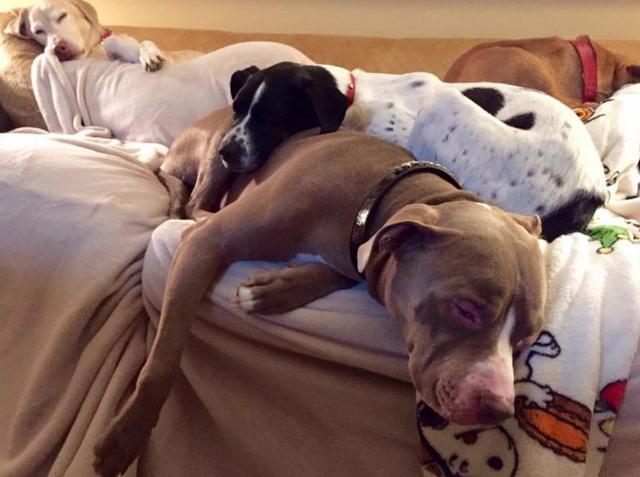 It was time for the moment of truth. With Xena in tow, Linda drove to Jonny's school to pick him up. "He couldn't believe it," she said, stunned. "It was a complete surprise: she's lickin' him all over his face, and he's smiling ear to ear." It appeared that the two bonded instantly!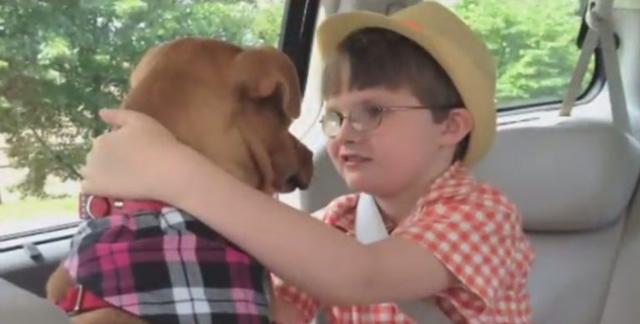 Their friendship only became stronger from there. Later that evening, Linda caught Jonny reading to Xena in the family room. "We've spent thousands of dollars on therapy," she said. "That was the best therapy standing on four legs in the family room."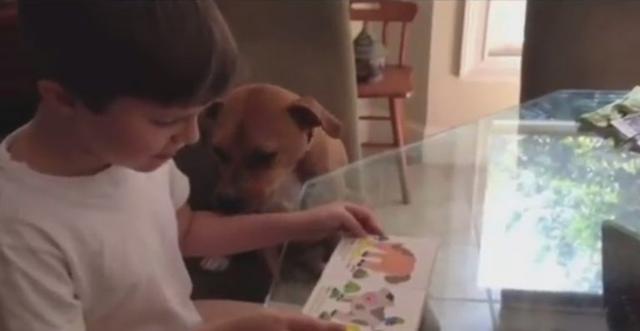 Linda had been so worried, but Xena was, as Chrissy put it, "a great example of how so many [pit bulls] can endure such great abuse and become absolutely remarkable family dogs." Incredibly, Xena's affection for Jonny did more than just give him a friend…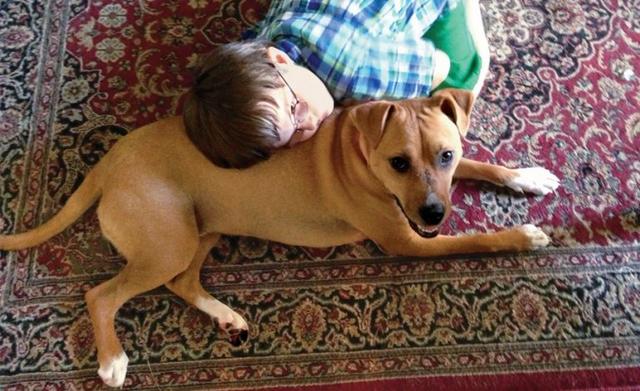 Thanks to his newfound friendship, the once unbelievably shy Jonny started to open up! Now when Grant and Linda brought him to the grocery store, he wanted to go inside. That was a far cry from the kid who would throw fits at the deli counter!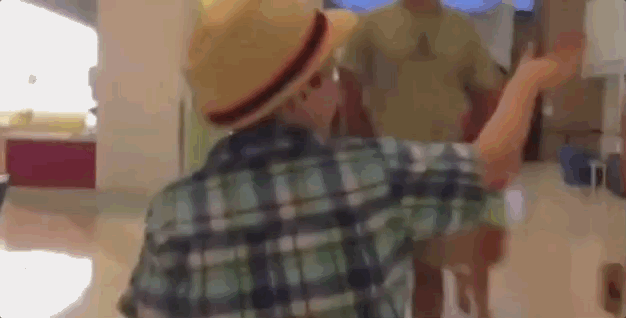 Everything in Jonny's life was controlled for him, but with Xena, he was regularly chopping up food and feeding the dogs all on his own. As his anxiety decreased, his opportunities to engage in the world around him increased. And it was all thanks to Xena!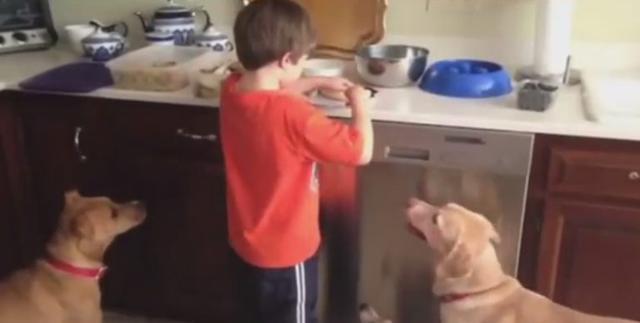 In fact, Jonny's behavior improved beyond just his willingness to go into the supermarket. Before Xena, he'd only had "bad" and "okay" days at school; with his new pet, he started having great days—and he was even named superstar of the week!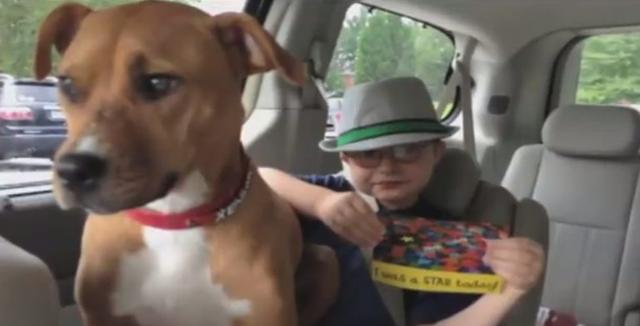 The duo shared their camaraderie with the world in a YouTube video that raised awareness about a canine's effects on autism. In the video, Jonny said "we make a good team to spread the word," but that might've been an understatement!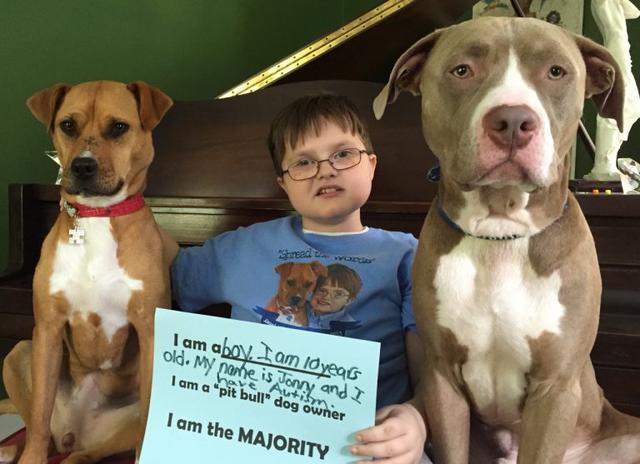 Xena's effects on Jonny didn't go unnoticed; for all she did, the ASPCA recognized her as their "Dog of the Year" in 2013! Not only did adopting Xena save the dog, but it saved Jonny, too! Just watch the ASPCA's tribute to Xena to see how much she impacted her new family…
Bringing an animal into your home can be terrifying, but sometimes, the potential reward totally outweighs any risks!
Share this heartwarming story with your friends below!