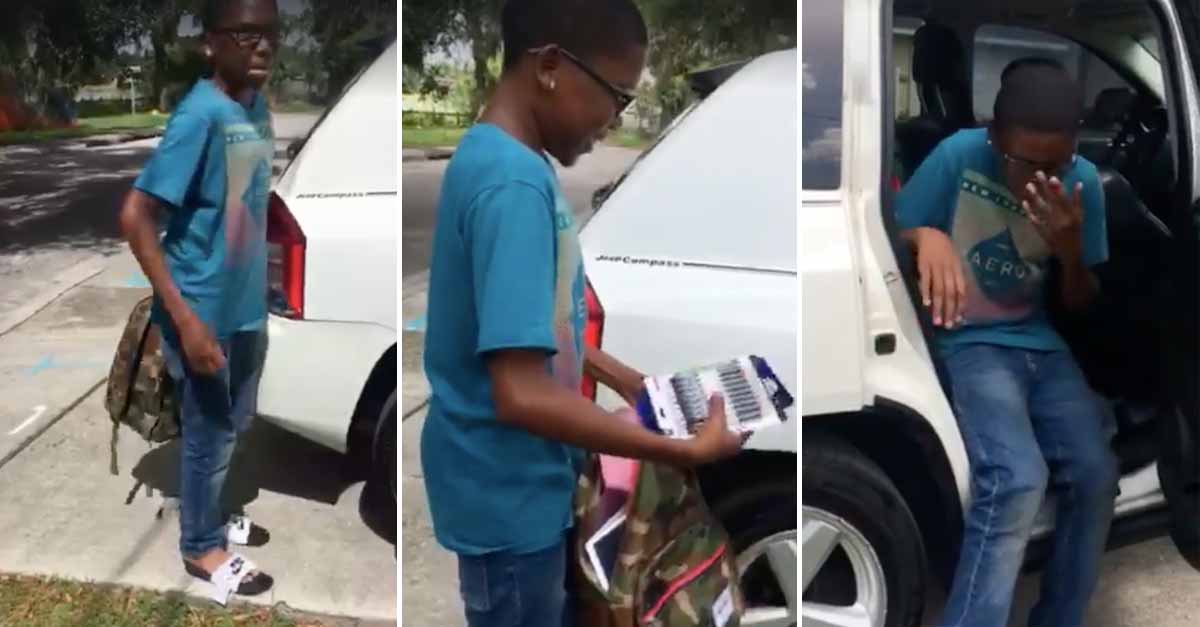 It's not exactly unusual for kids to wash cars over the summer to earn some cash. But when Jessica Detrick heard that one boy in her neighborhood was working hard to fund his next school year, the revelation broke her heart. So with a little encouragement from her, that's when the community decided to step in.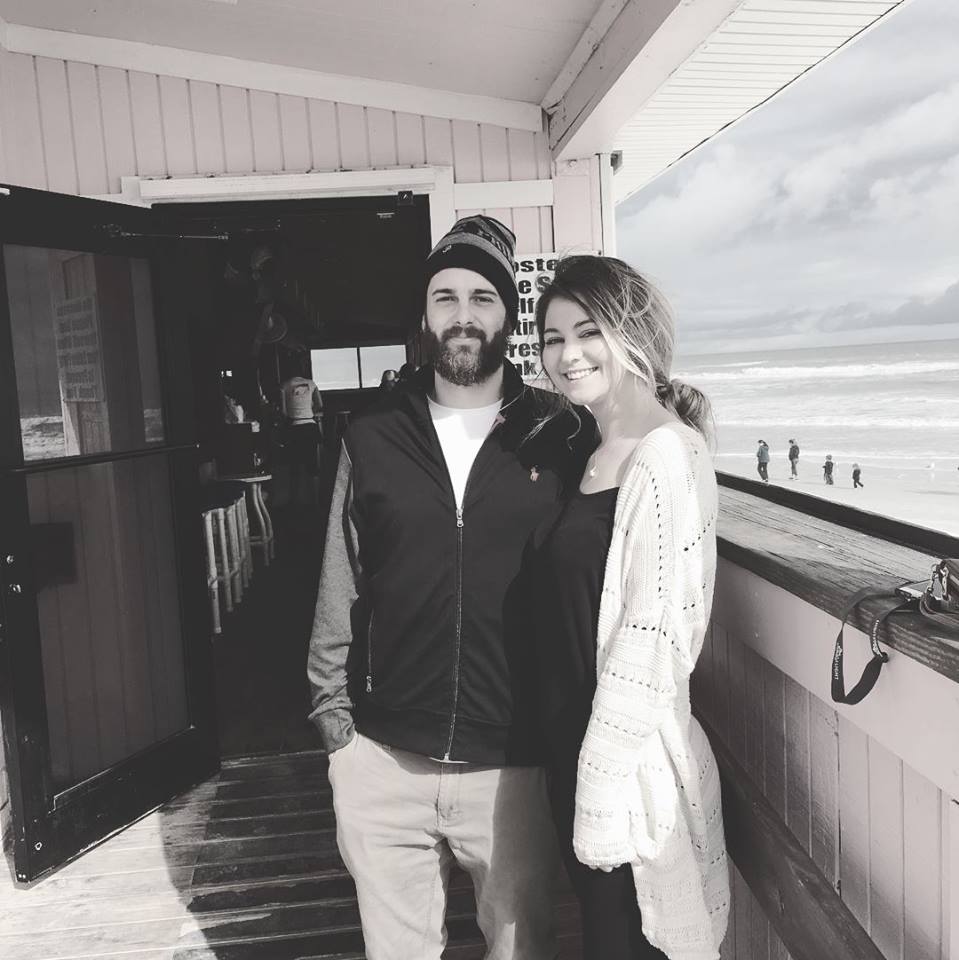 Detrick and her fiancé Jonathan Haltam live in Eatonville, Florida. In summer 2018 they had noticed one of their neighbors, a young boy called Javari, offering to wash cars in the area for $20 a go, until eventually, the youngster knocked on their door.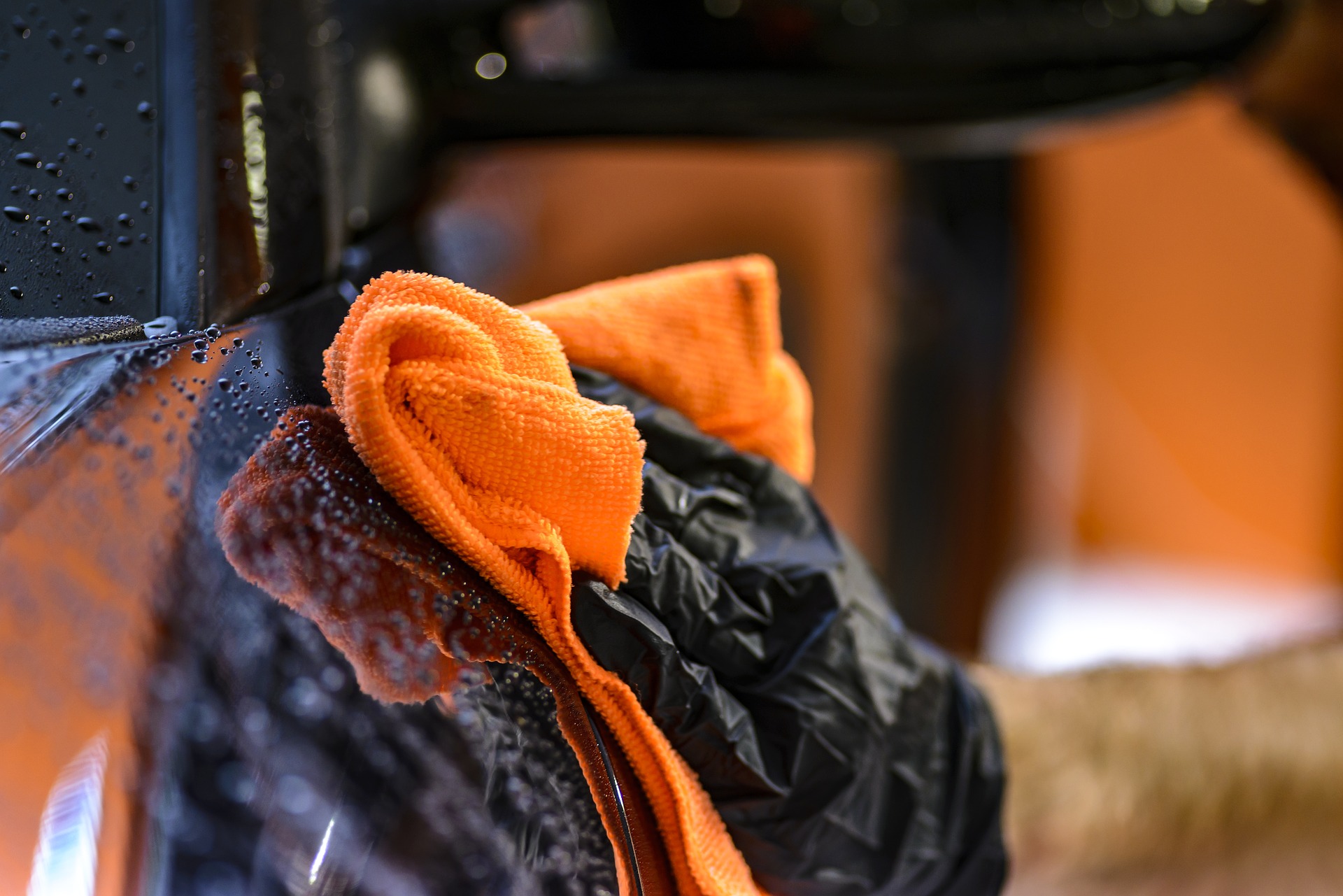 As a self-described "sucker for kids," Detrick agreed for Javari to give her car a clean. And after noticing the young man's commitment to his enterprise, both she and Haltam were curious about what he was saving up for. So they decided to ask.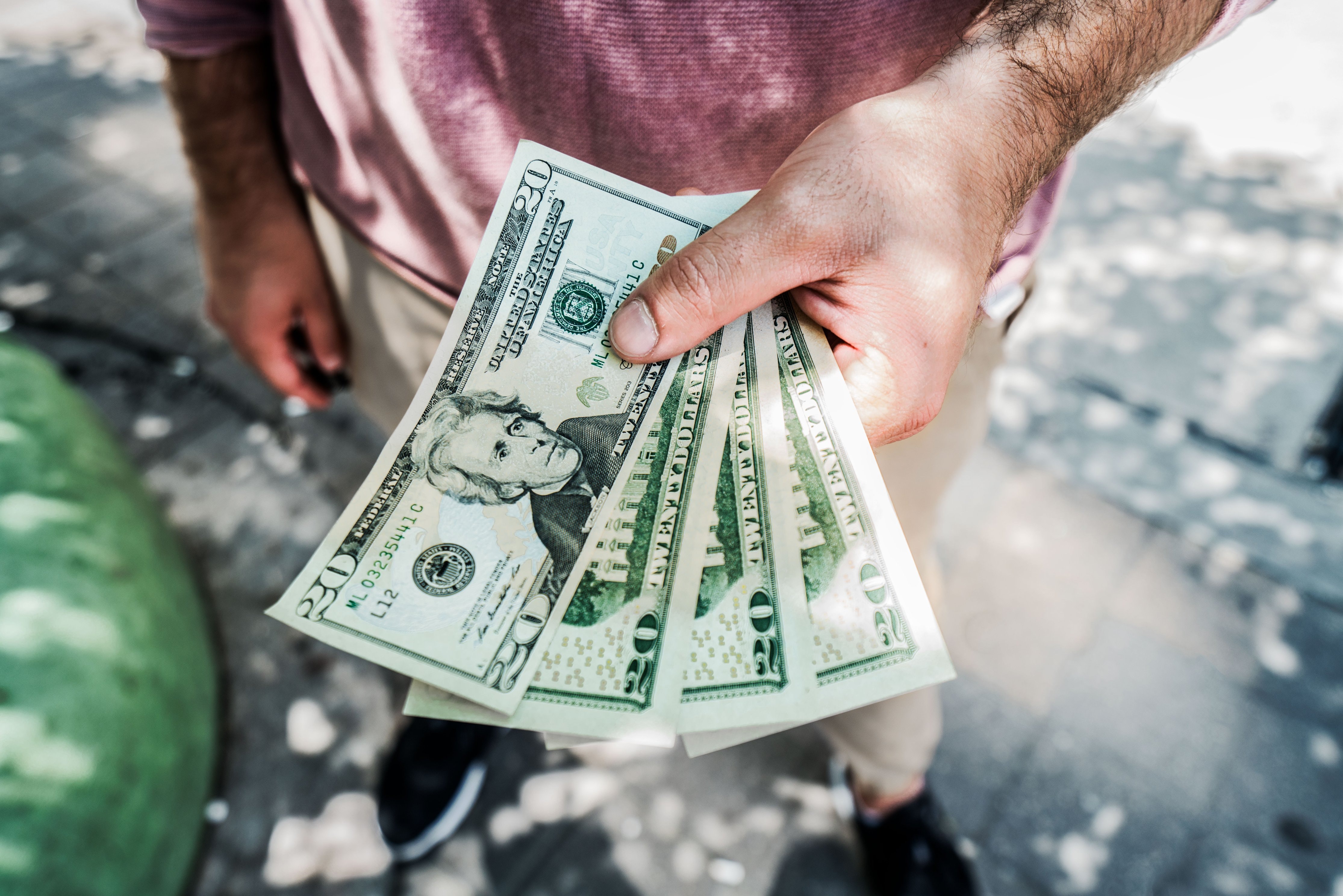 However, little did the couple know that the answer they'd receive would break their hearts. Writing on Facebook in August 2018, Detrick revealed how Javari had explained that the money he was making was for "school supplies and school clothes."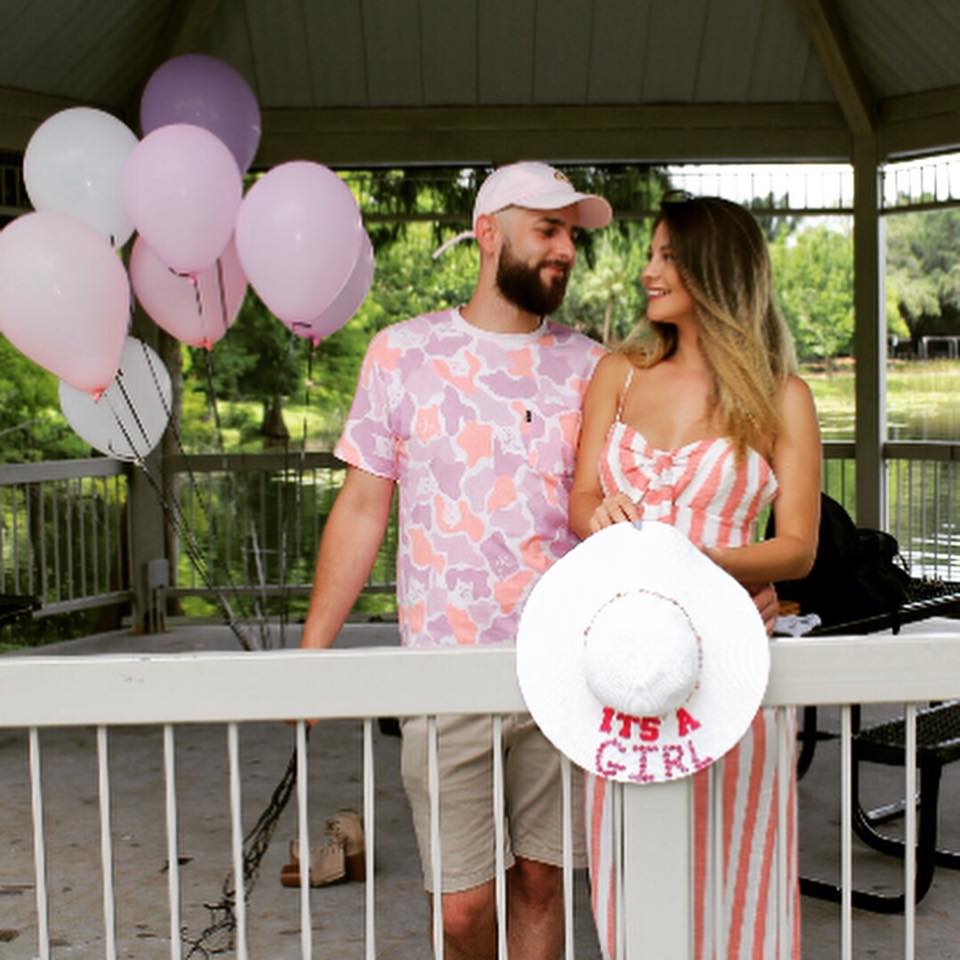 Describing her reaction to Javari's revelation, Detrick said, "We knew we wanted to do more for him." As a result, she took the day off work to organize a fundraiser. And her boss Jon Proechel was so understanding that he even threw in $100 towards the cause.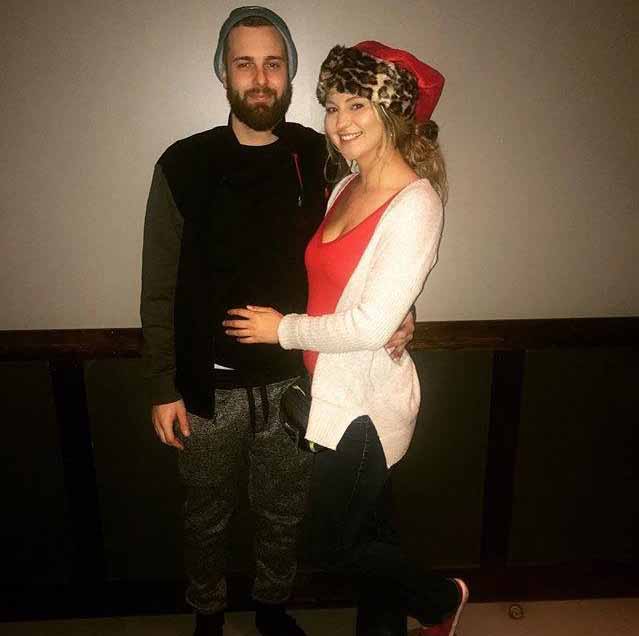 With her evening freed up, Detrick began rallying round her friends and family. Her aim was to drum up donations to help Javari buy his school supplies. "He is going into his freshman year of high school. We all know how nerve-wracking that is," she explained.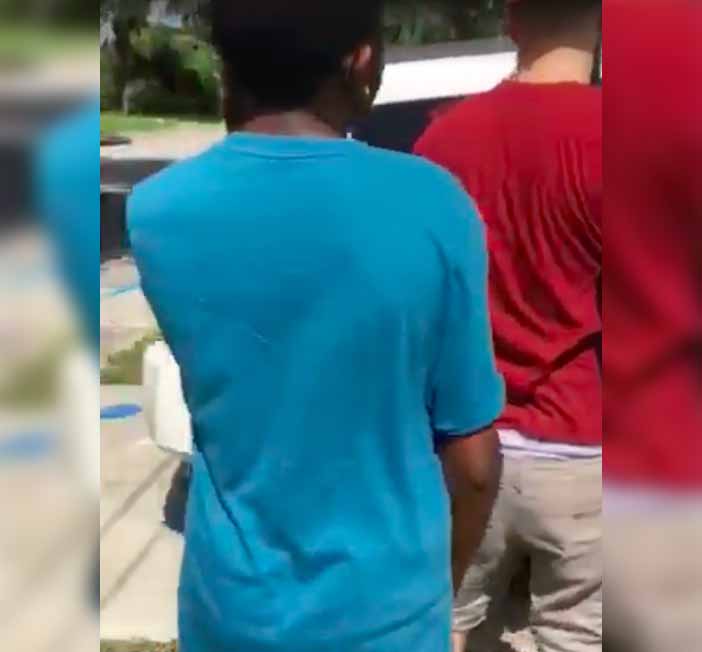 With a little help from the money Proechel donated, Detrick and Haltam where able to get Javari the things he needed. "He wants to be an engineer," Detrick revealed. "When asked if there was anything specific he wanted, he replied a nice pair of shoes and a scientific calculator."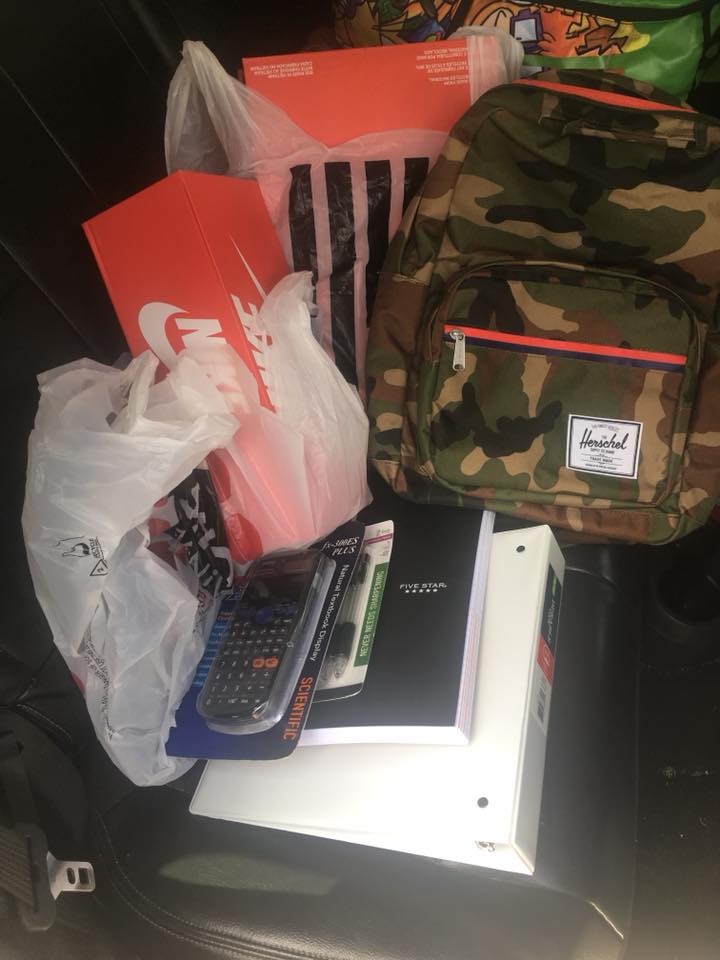 However, the kind couple didn't stop there. "We were able to get him a pair of tennis shoes, slides, a packet of socks, two binders, eight packs of notebook paper, pencils, notebooks, a pencil pouch, a scientific calculator, and a book bag," Detrick wrote.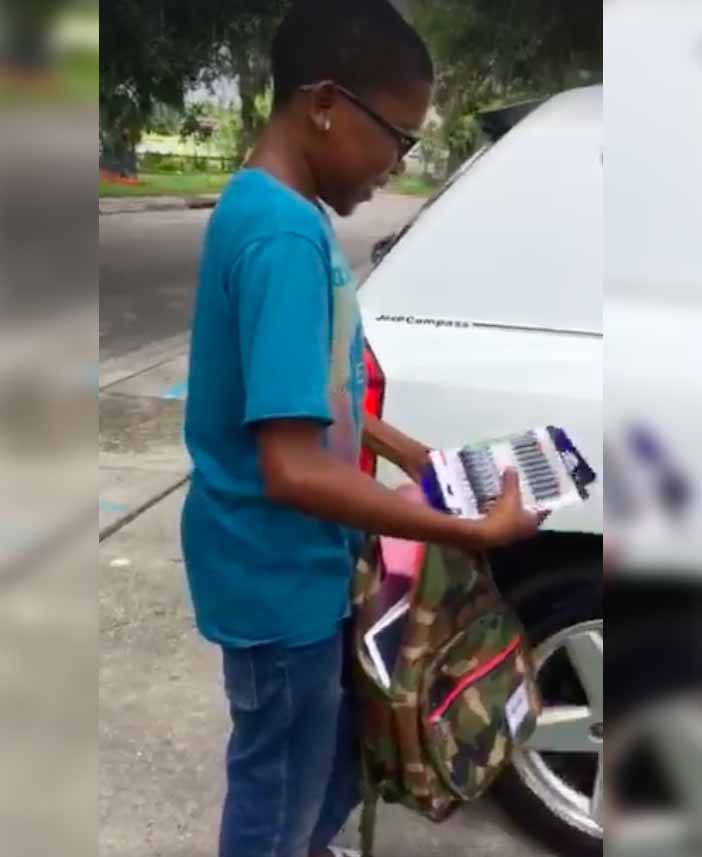 After their school supplies run, Detrick and Haltam returned to their neighborhood, where they surprised Javari with their generous haul. In a moving almost three-minute video posted to Detrick's Facebook page, Haltam hands over the gifts to the appreciative teen.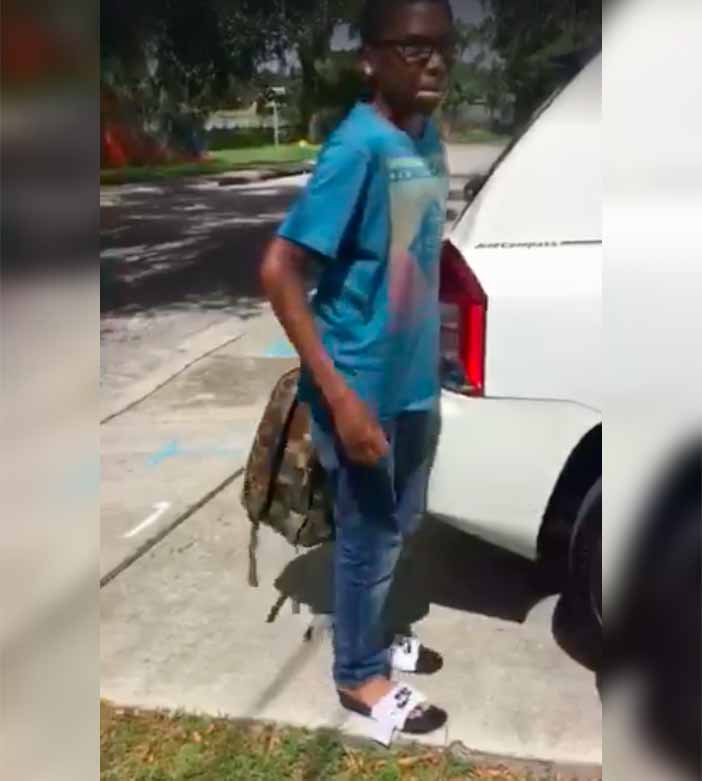 As Javari places his binders and books into his brand new backpack, it's clear to see that he's delighted. When Haltam hands over a pair of slides, he places them on his feet immediately and confirms happily that they fit.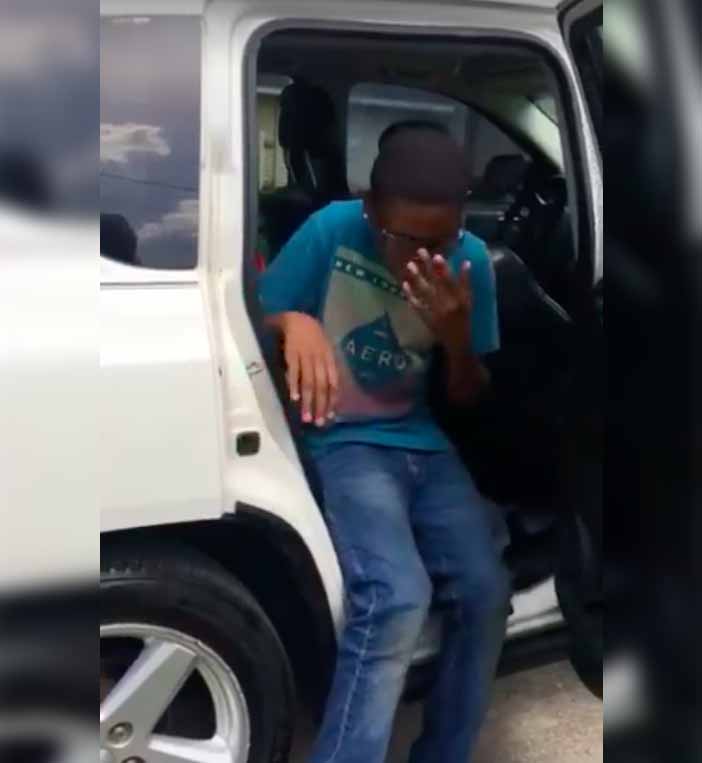 The highlight of the couple's haul is a fresh-from-the-box pair of Nike Huarache sneakers. "Oh these are nice," Javari enthuses as he lays eyes on his new shoes. And without any further ado, he proceeds to try them on inside the car he's just finished washing.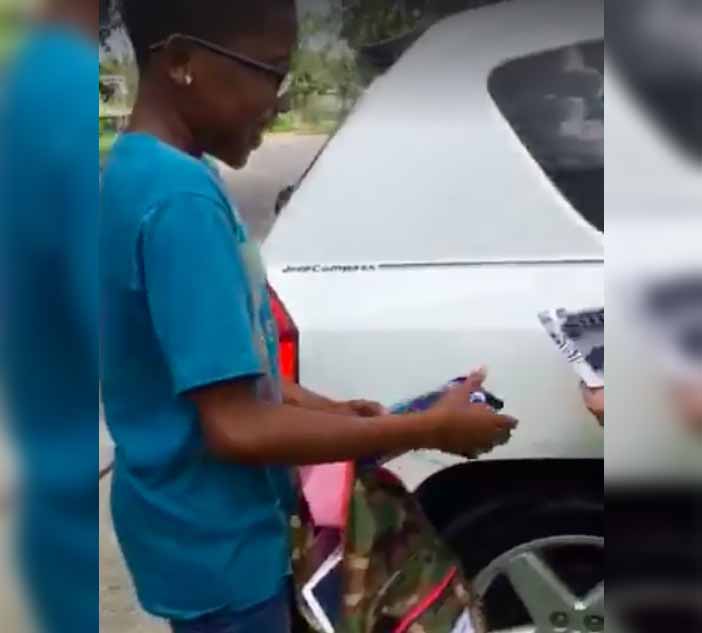 Explaining his motives, Haltam tells Javari, "I just wanted to do something nice for you. You're a real blessing. I see how much drive you've got, you know, going around washing everybody's car, taking care of everybody."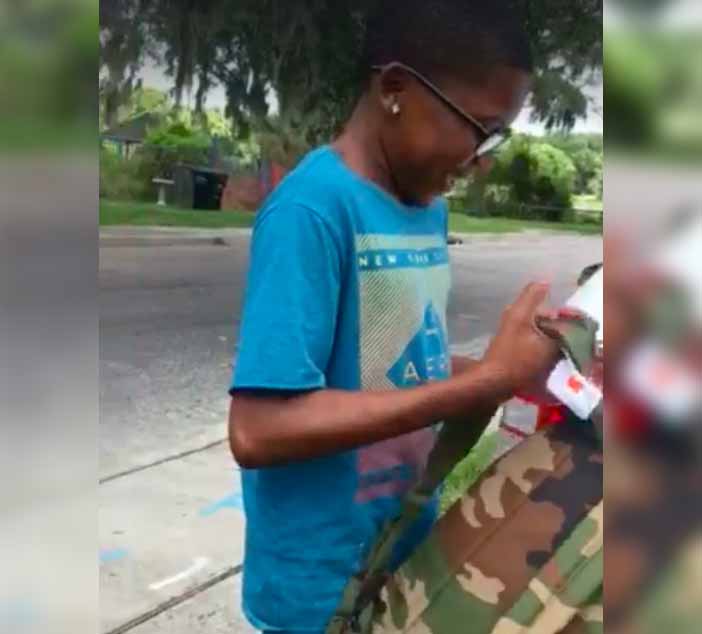 After Javari expresses his gratitude for what the couple has done, Haltam reassures him, "You come down here if you need anything, all right? You get hungry, whatever. You're late for school, you miss the bus – whatever – come down here and come get me, all right?"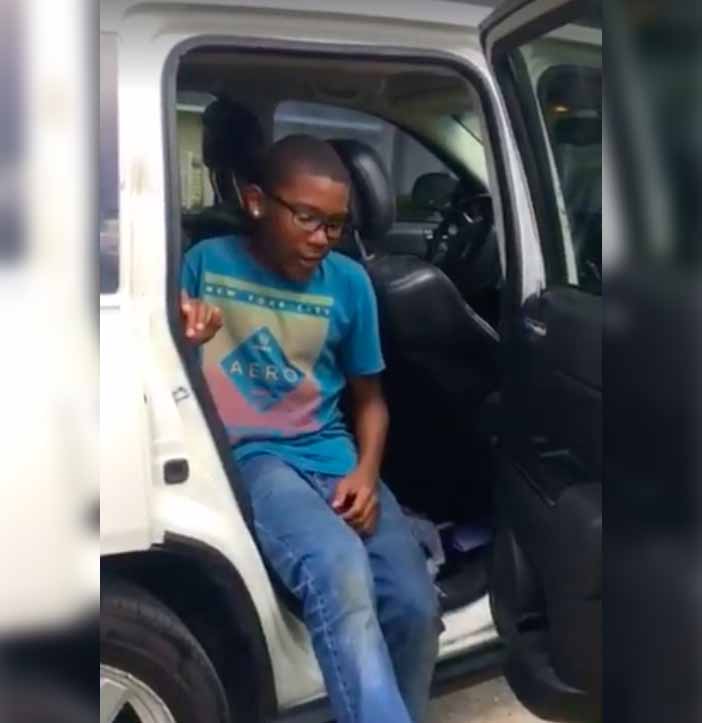 But that wasn't the end of the story. Given that Javari was just one of four siblings, Detrick and Haltam were eager to help his brothers Terren and Nate, and his sister Ayanna too. So they turned to Facebook, where they established a fundraising page for the family.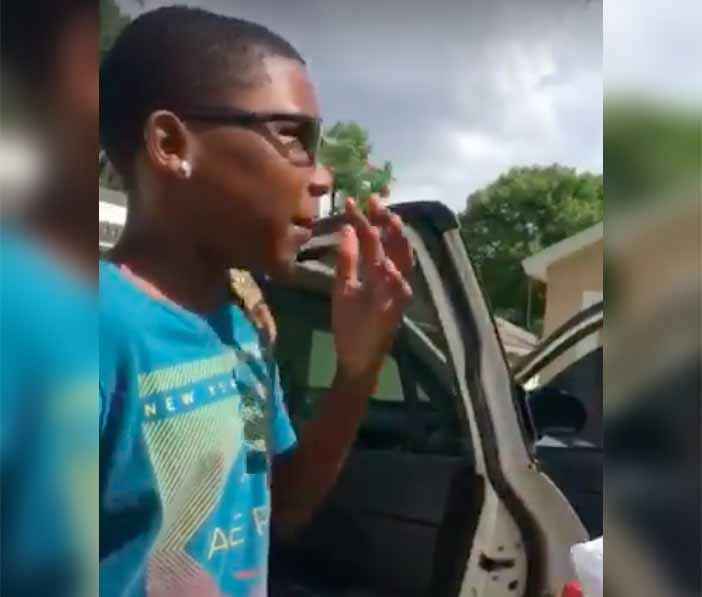 The couple hoped to raise $800 for the children. However, after word of their good deed for Javari got out, they ended up with donations totaling $4,490. This meant that Javari and his siblings would be able to afford their school supplies for an entire year.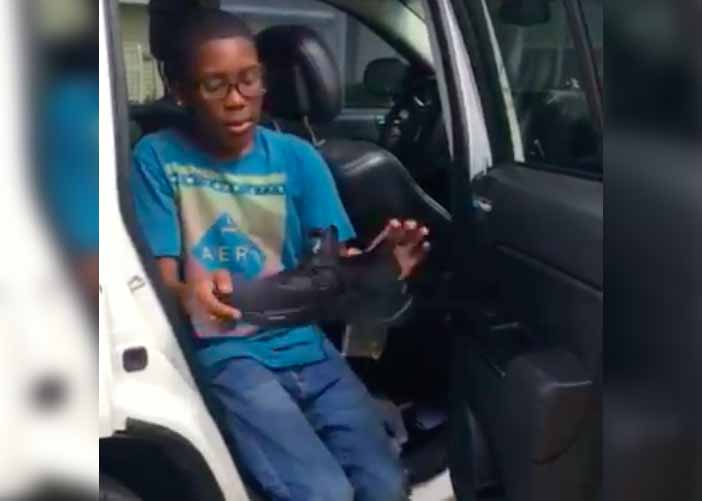 Needless to say then, Javari and his family, especially his mom Schancy Armstrong, were immensely grateful to those who had donated. Writing on the Facebook Fundraiser page in August 2018, Armstrong said, "This is truly a blessing to my family."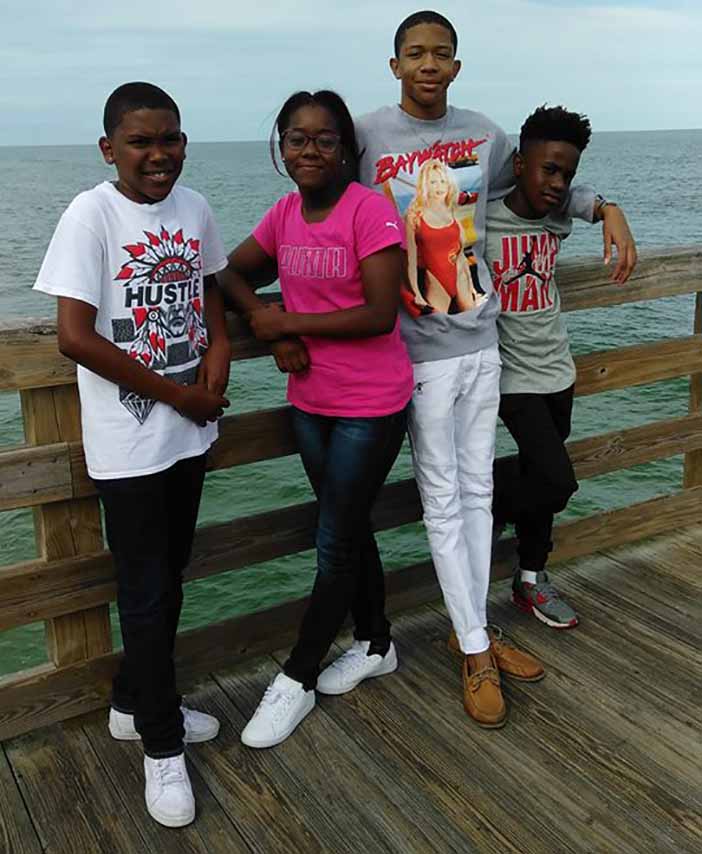 Armstrong added, "As mom, I thank each of you. This is a major break. To everyone who donated, thank you. And to everyone who wanted to give but couldn't, may God bless you all abundantly. I will be paying it forward. Do unto others as you have them do unto you."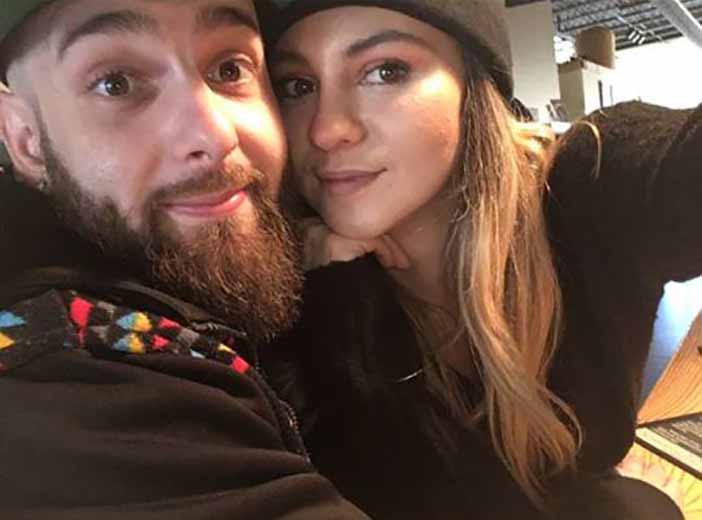 In her post, Armstrong also thanked Detrick and Haltam for leading the fundraising efforts. However, the humbled mom wasn't the only person to sing the couple's praises. When Detrick took to Facebook to thank those who donated, they turned their gratitude to her and her fiancé for stepping up in the first place.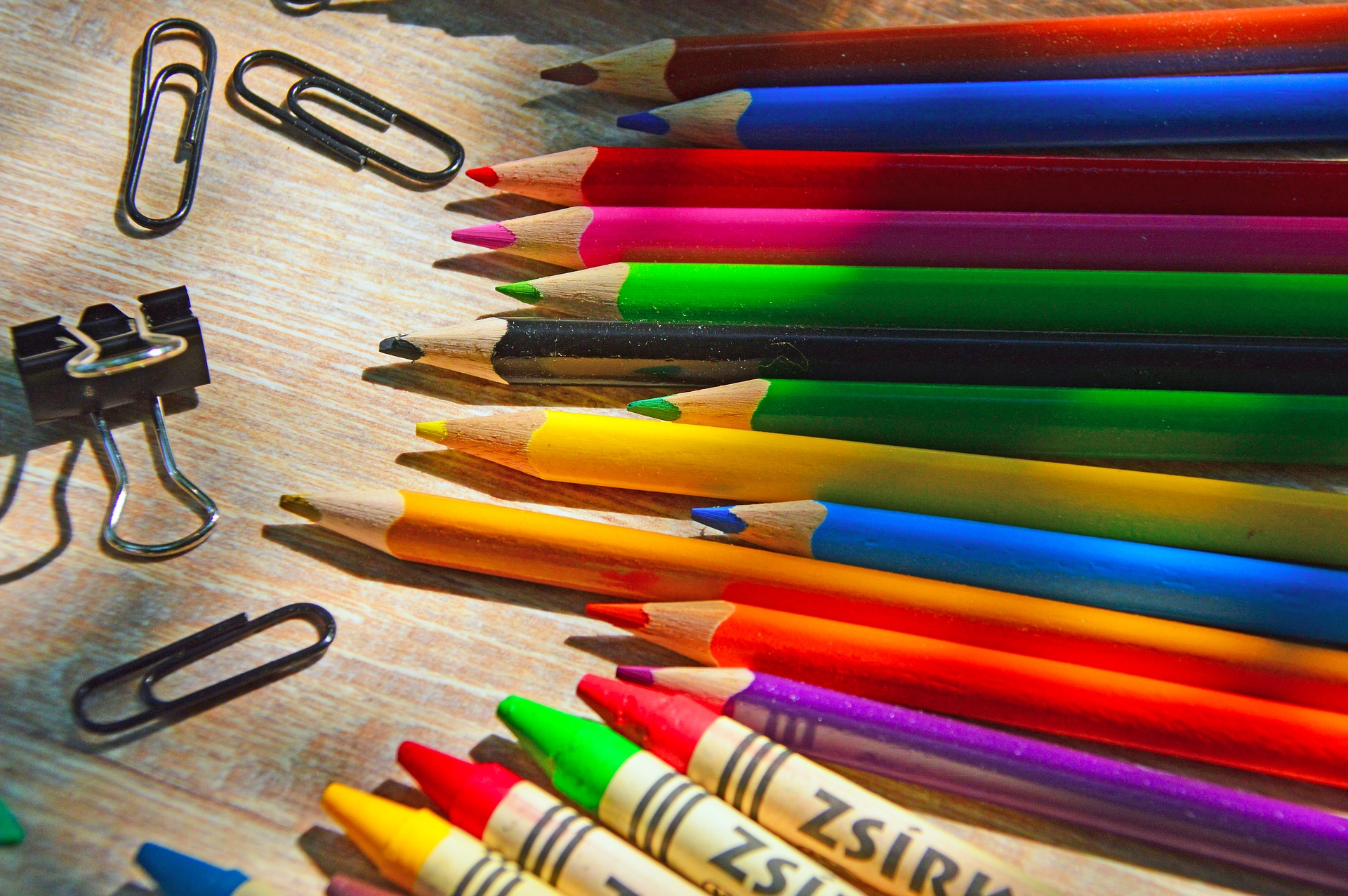 In one particularly moving tribute, donor Molly Oster suggested Detrick and Haltam's actions may have life-changing consequences. "As a public school teacher in a city with a very high poverty rate, you have potentially changed the outcome of someone's family tree in regard to education," she wrote.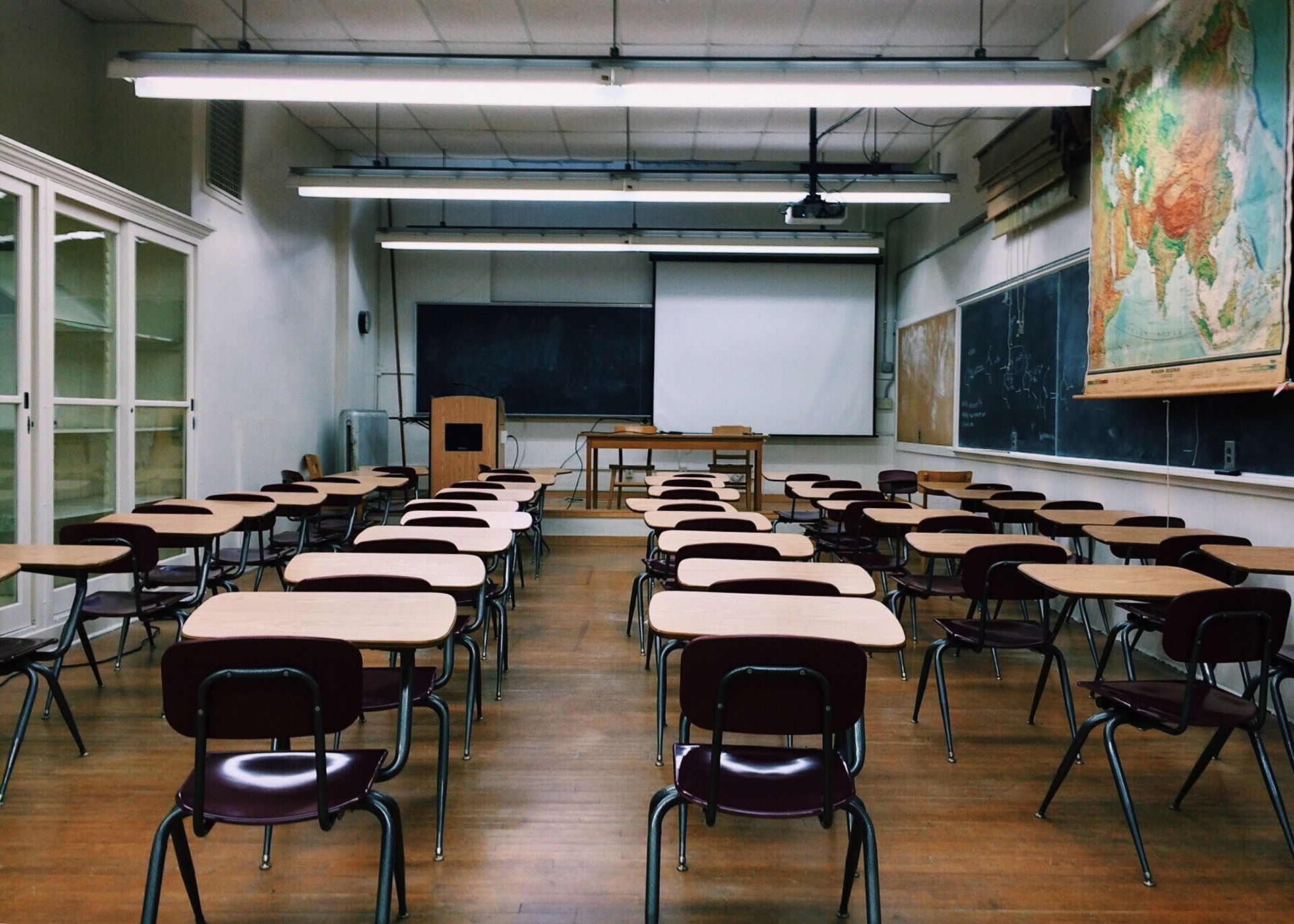 Oster added, "Javari is starting a new chapter and he is starting it fresh, knowing he has cheerleaders who were strangers. The hope and motivation that can give a kid is indescribable. Thank you for helping mom catch her breath and for giving the kids' teachers one less student to be worried about these first few weeks!"