This is Malplaquet House in the East End of London, UK, built in 1741 and uninhabited for 126 years.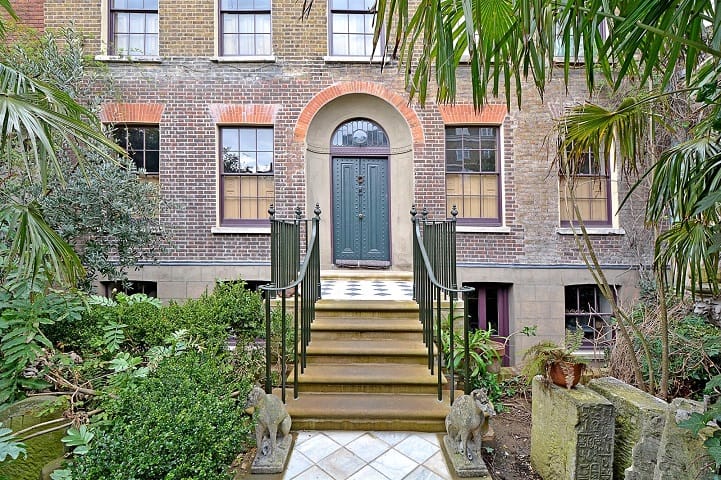 It's one of London's "forgotten" mansions, built in the eighteenth-century by a bricklayer and furnished to his (slightly creepy) taste.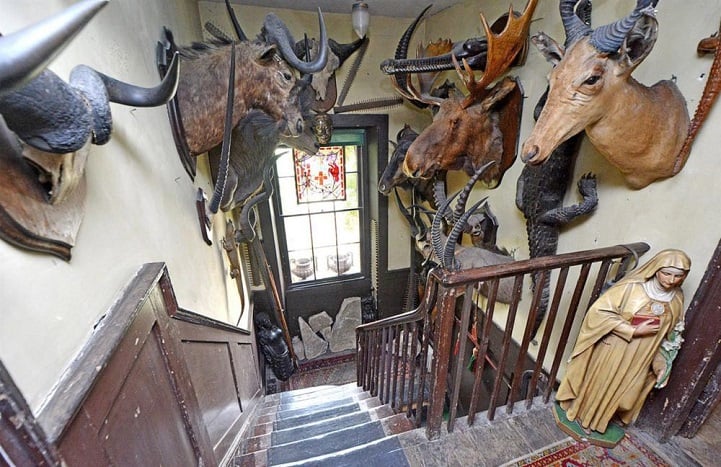 The house was expected to be demolished but, in 2010, historian Tim Knox and landscaper Todd Longstaffe-Gowan bought the property for just $355,200.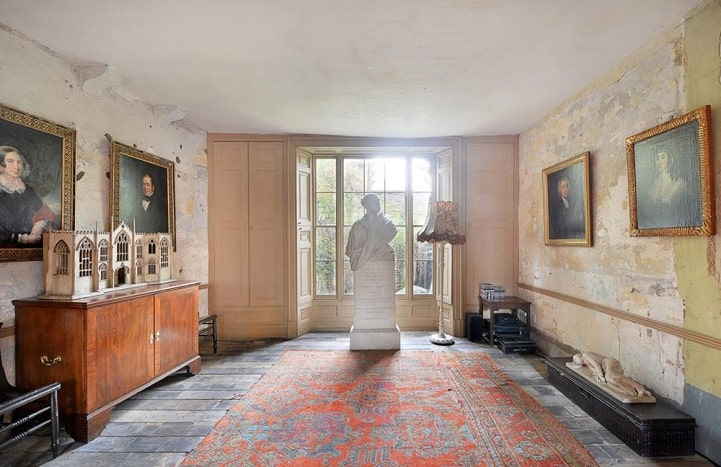 And, despite it's spooky horror-movie interior, they actually lived in it.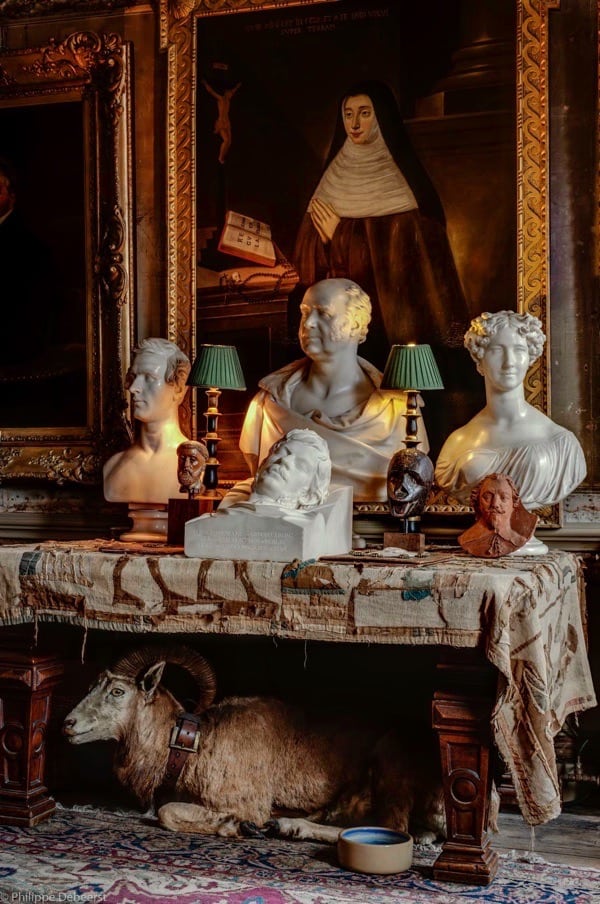 Yes, that stuffed goat has a bowl of water.
The pair decided to restore the building down to the last stag-head.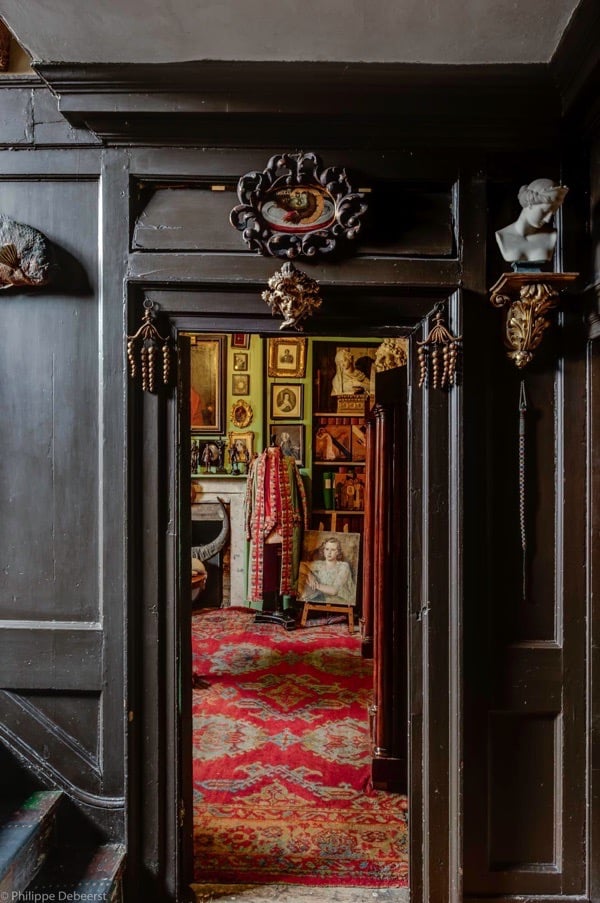 "It had a lovely atmosphere," says Tim, "Despite being a complete tip and infested with pigeons, we knew it was full of promise."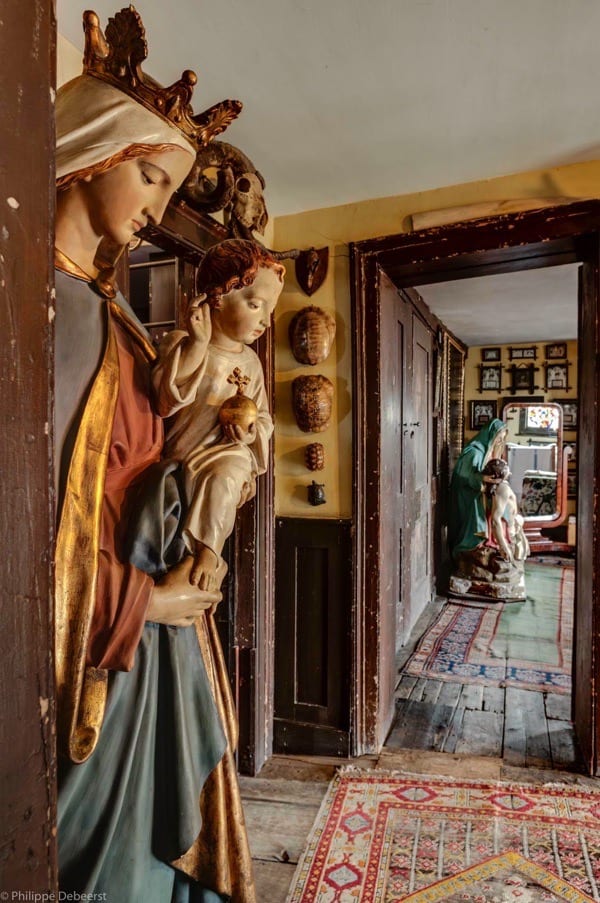 "We lived here from day one in pretty squalid conditions."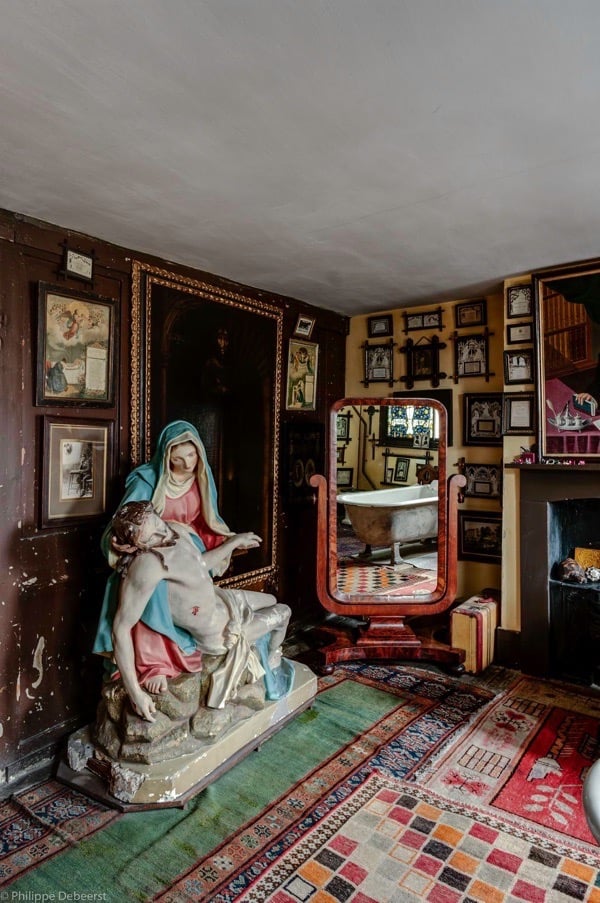 "We created a little flat upstairs where we were able to insulate ourselves from the worst horrors. Art one point we had a concrete mixer at the end of the bed."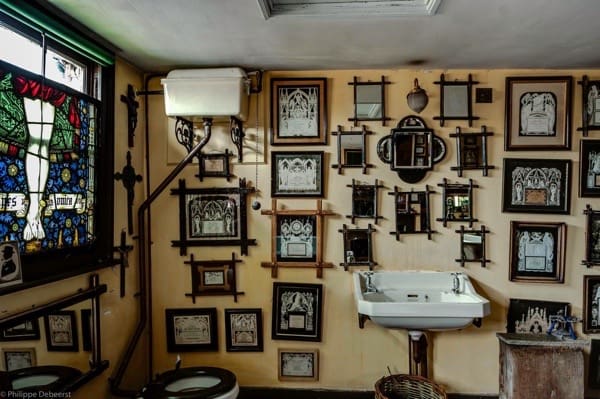 By "the worst horrors" we can only assume he means this genuinely terrifying, crucufix-covered bathroom.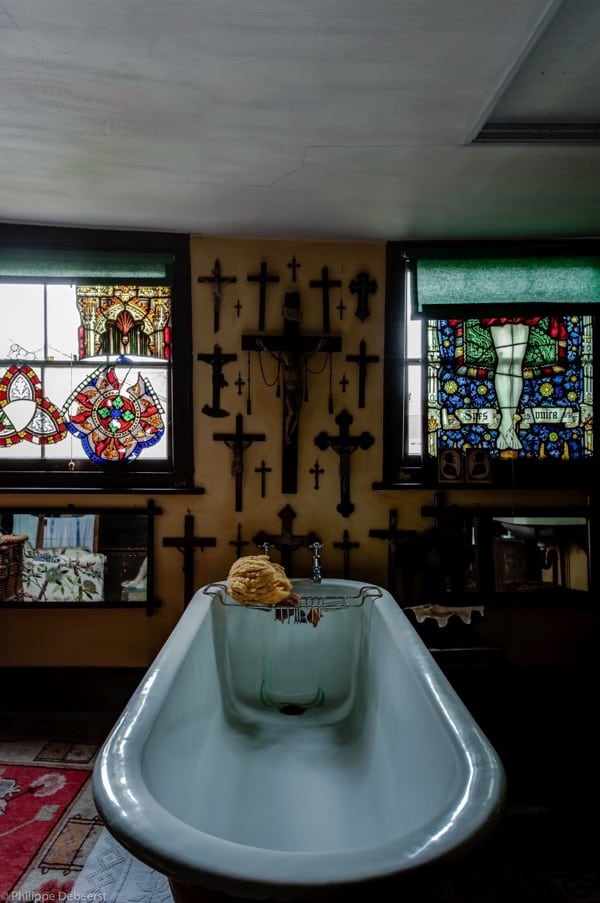 The four-storey mansion is now up for sale, offering culture vultures the chance to explore historical, religious, and architectural wonders.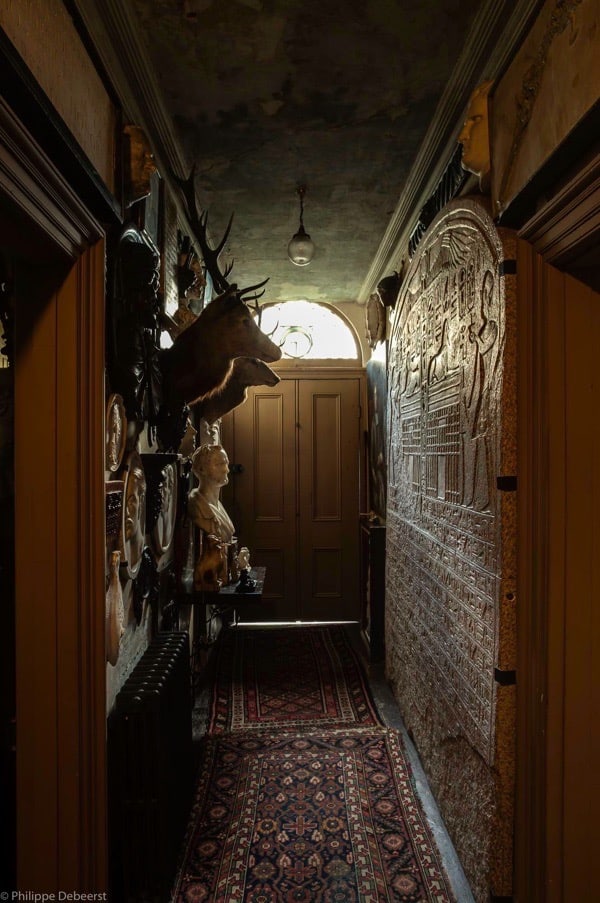 Like this cozy tiger-throw that guests will simply adore. If they're mad.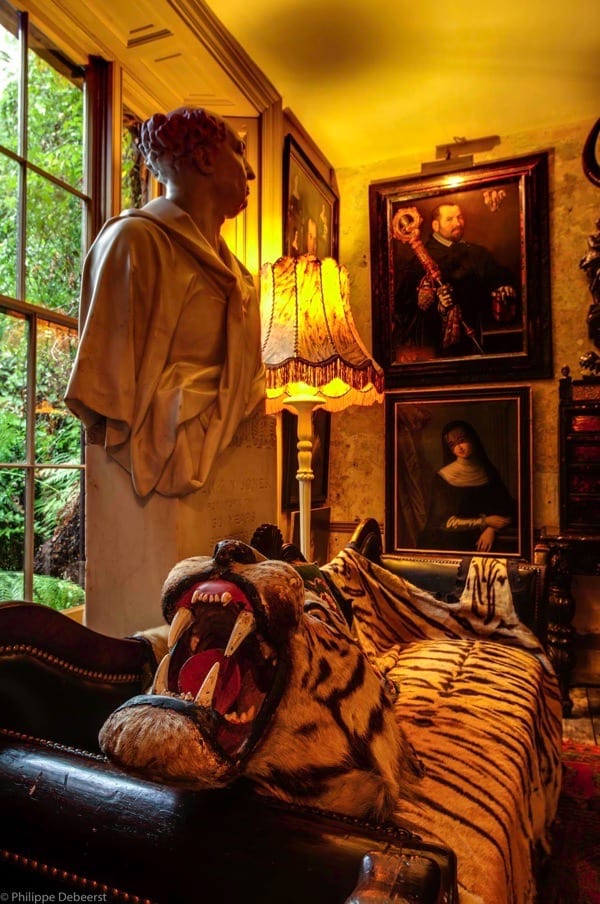 Or this fancy bedroom that definitely isn't haunted.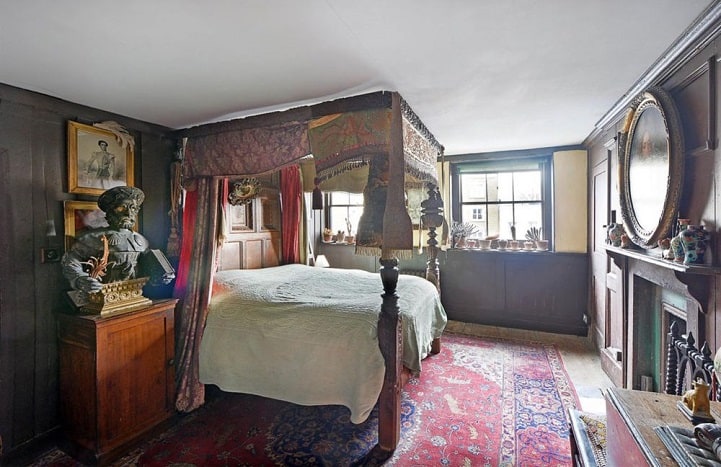 No one who sees this fireplace will think you're compensating for something.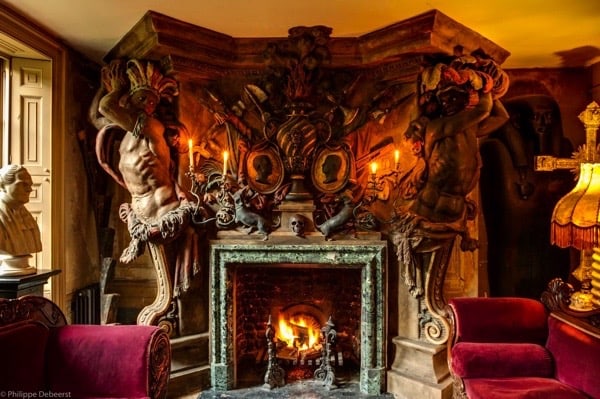 If you can see yourself browsing Facebook or practising needlework in this clean-freak's nightmare, the property is on the market for a cool $4.2 million.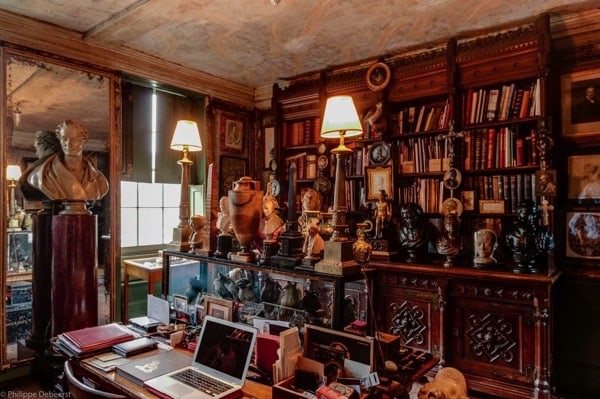 And yes, it comes with the entire contents of a taxidermist's workshop.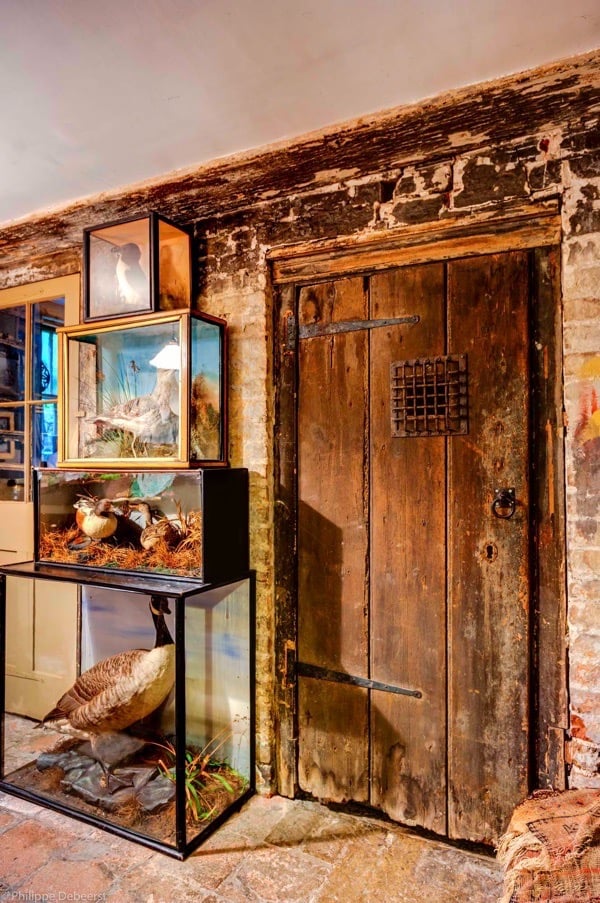 As well as friendly poltergeists and ghouls (probably).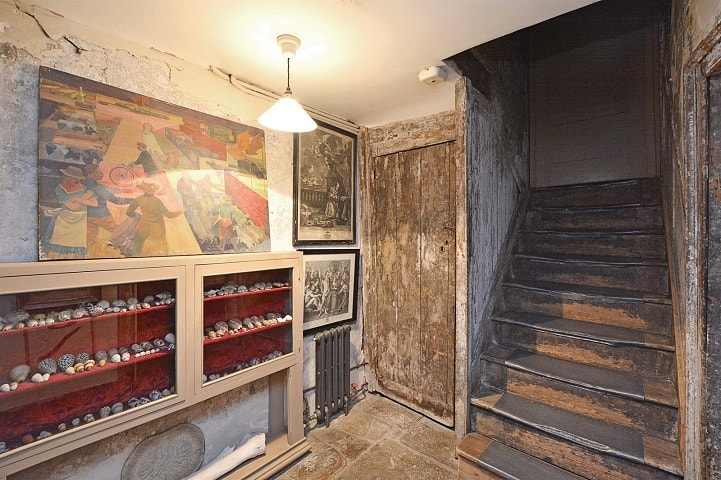 Even if we had $4.2 million lying around, we think we'd splash out on something a little less likely to give us nightmares forever.