Her heart always spoke to her, telling that there is still good that resides in people's heart. It takes a lot of courage to be a selfless person, but little she knew, the great act of kindness was just around the corner and the destiny was reading the script. The scene was between her and the kindness of which her heart has always reminded her. They both collided like a bang and this was it but with a little twist in the scene. It was Nancy who wanted to feel what kindness feels in reality and she soon found out when she herself became the reason the whole world will see what kindness actually looks like. She wouldn't have ever imagined that she will become the angel of kindness people talk about.
This story of Nancy Bleur who helped a 4-year-old kid with all the support he asked for. Her act of gentleness will surely make your day and this story will touch you to the core slowly melting your heart and reviving the faith in humanity.
Good Teacher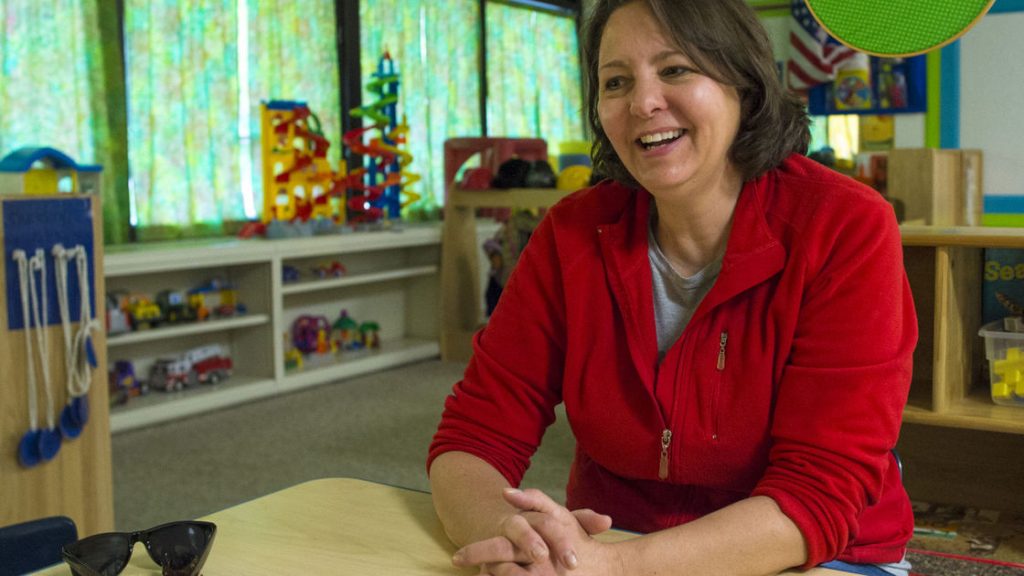 Nancy Bleur is a preschool teacher and she loves her job. More than her job she loves being with the kids. The kids in the preschool just love their teacher who really knows how to take care of the kids while she makes them learn new things every day. Even the parents are happy that their kids are in hands of Nancy. But then something strange happened in the classroom that changed everything.
A Typical Day
As usual, Nancy was early in the classroom and was waiting for the kids to arrive. She was excited to see those cute faces again after a week gap. She saw children coming in and was ready to receive them with a smiling face. All of the kids were looking pretty happy after seeing their favorite teacher inside the class, but Nancy's eyes were stuck on of her student who wasn't looking that happy. Nancy was busy in locating the students to their seats and she waited till everybody is settled in. She walked towards this 4-year-old kid who just sat on the first bench he saw. That's not him, he always sits on the first bench, she thought. What happened to him?
Not An Usual Him
Nancy knows how playful and smart this kid is. It's not like she expects anything from a 4-year-old, but still, it was making Nancy very worried about him. She was waiting for the class to start so that she gets time to ask the kid what is the matter? Because of a week gap, it took a little longer for everybody to settle in properly. Nancy kept watching this kid who seemed like nothing is fun around him anymore. Just think about it, a 4-year-old kid who used to play and laugh all the time, was sitting like a depressed teen. It's not a very beautiful sight to watch. She was shocked to hear what this kid told her.
The Little Boy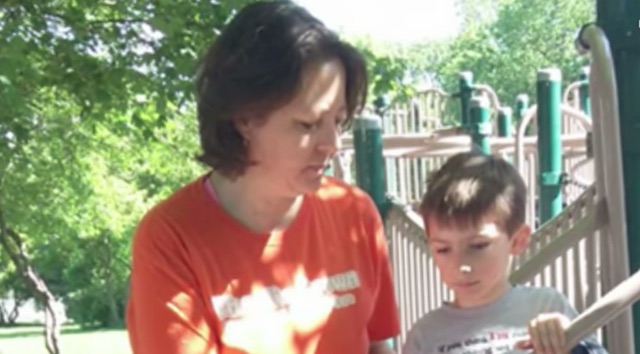 This kid who made Nancy really worried about him is Camden. He was the most playful and cheerful kid in the class who has never created any problem for anybody. Everybody loves him in the class, but today, Nancy felt like something was missing. What was that? It was Camden's laughter that made everybody's day. What happened to his behavior? She found out soon.
Strange Behavior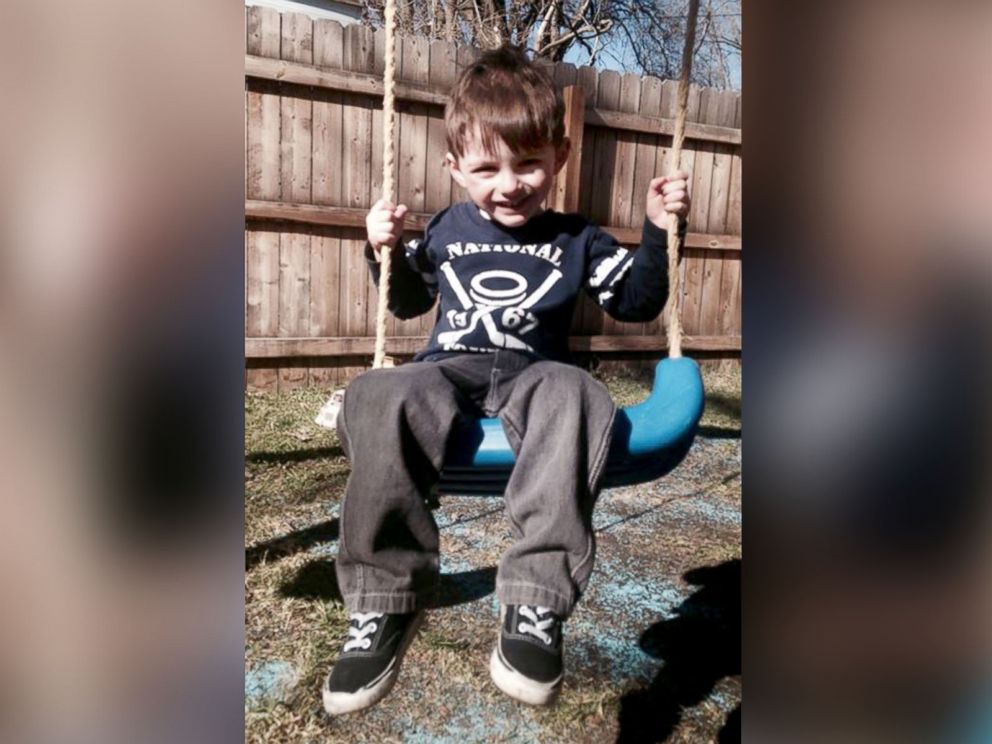 Even during the lunch break Camden didn't go out with others and kept sitting on his table inside the classroom. His friends kept calling him to play with them but Camden was lost somewhere. His folded hands on the table and his head resting on them, he kept looking outside the window without even blinking. Nancy asked him to eat his lunch as the lunch break was about to get over, he didn't respond to Nancy and sat on his bench like a statue. Something bad was bothering him, but what was that?
Nancy Decides To Take Action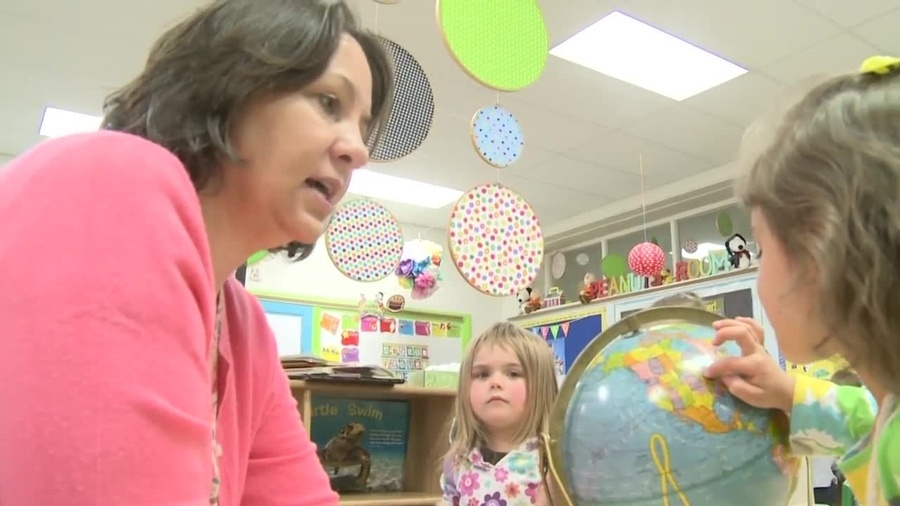 For Nancy, kids have always been special. For her kid's well being was the first priority and she did exactly the same. She tried calling Camden's father to inquire about Camden's condition, sadly she couldn't reach him. Even trying for so many times, she wasn't able to talk to him. Now, Nancy became really anxious. On one hand, he has Camden who is lost in his own thoughts and on the other hand, she couldn't talk to his father. What's going on with Camden and his family.
Time To Talk To Camden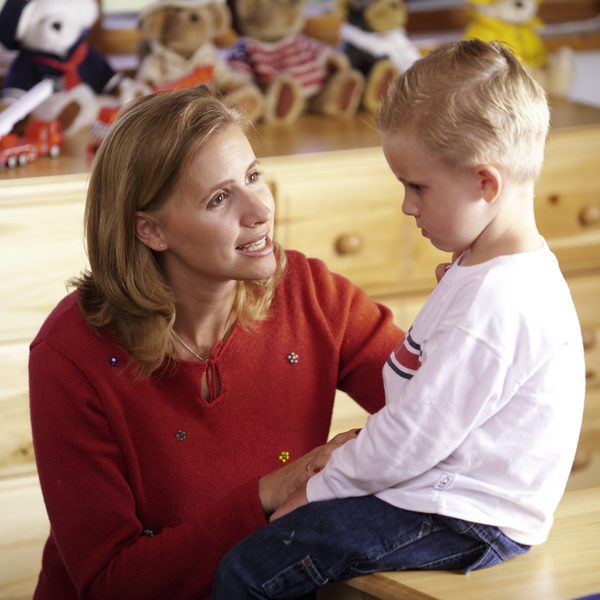 Nancy called Camden to his desk where she made him sit on the chair beside her. Camden's face was looking really pale and by looking at her eyes Nancy could tell that this little kid was crying a while ago. He is just a kid and still he has managed to control his emotions that are literally overflowing and asking for help. Nancy asked him about the matter that has made him so pale and gloomy. Tears flowing from his eyes and his legs shaking he told her everything. Nancy didn't realize but she was also in tears and couldn't believe what she was hearing. It wasn't fair, a kid was going through so much.
School Over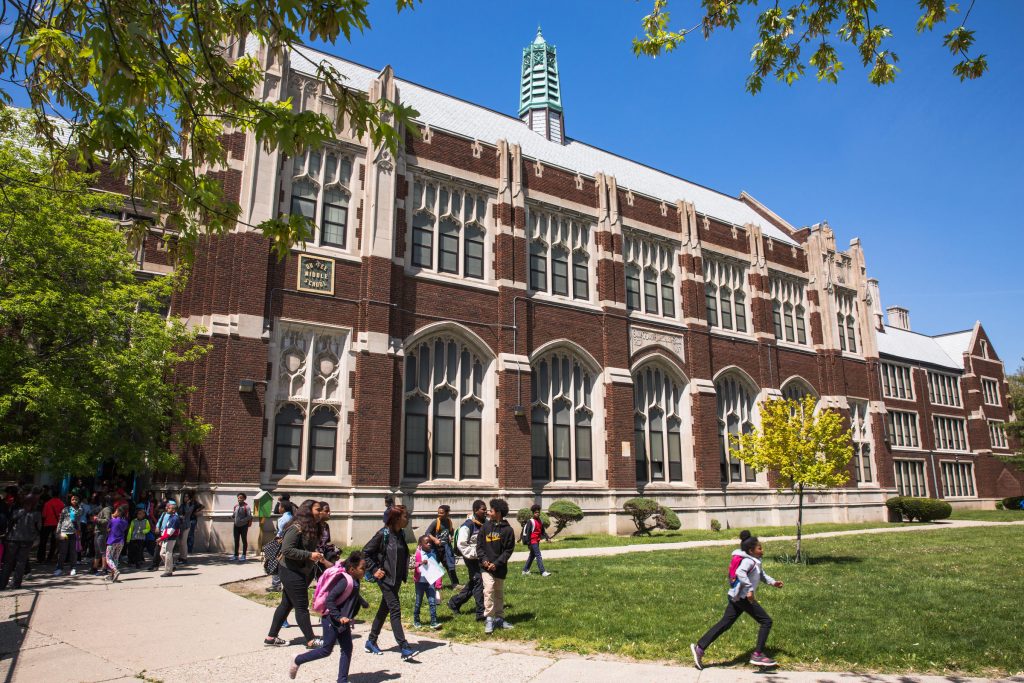 Nancy was in shock about everything Camden told her. Even she feels the same pain that was flowing inside Camden's body. But being an adult, she didn't lose hope and tried her best to calm Camden. He tried stopping himself from crying but the tears just came out like water. Nancy was trying her best to make him better but it seemed nothing was working. It was the bell that diverted every other kid's mind. They were all looking very worried just by watching Camden's condition. It was the first time that Nancy had no solutions to the problem. But what she did next brings back faith in humanity.
The Guardian Angel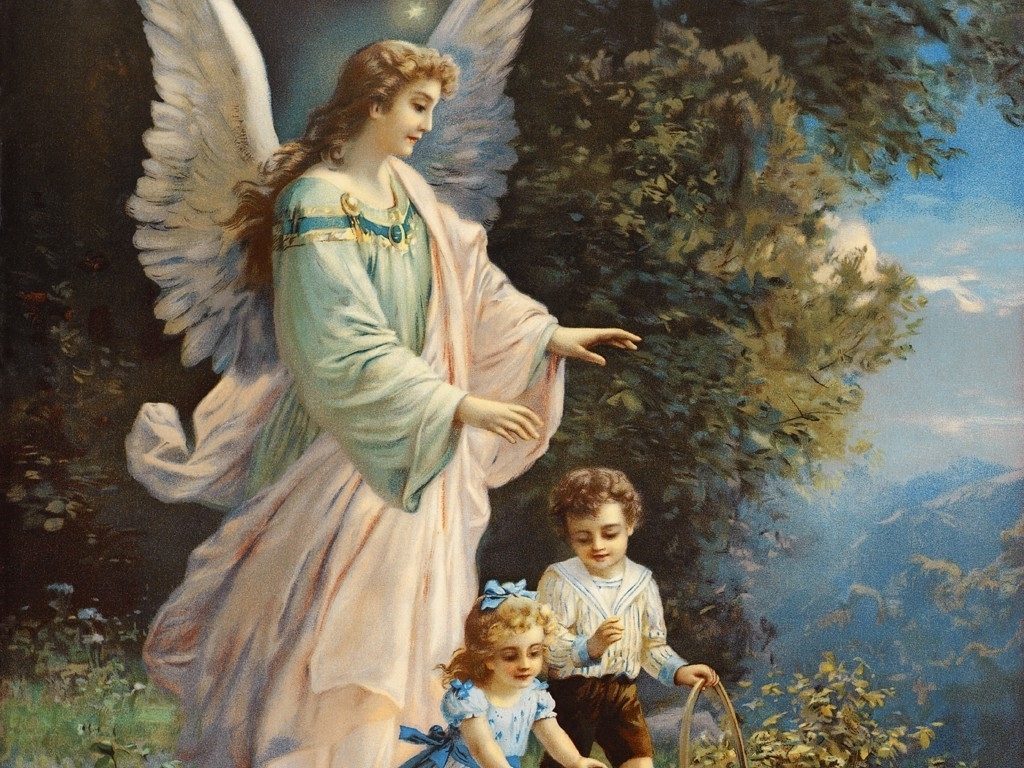 Except for Camden all of his classmates have already left school. Nancy was waiting for Camden to leave but to her surprise, this little boy decided to walk home alone. Nancy was shocked to see that usually, it's his father that picks him up but today he was nowhere in sight. Nancy picked her bag and stopped Camden. She can't leave a kid alone and decided to drop him. Camden who hasn't eaten anything since the morning was looking very weak. Then she took a different route and Camden wasn't aware of that.
Little Outing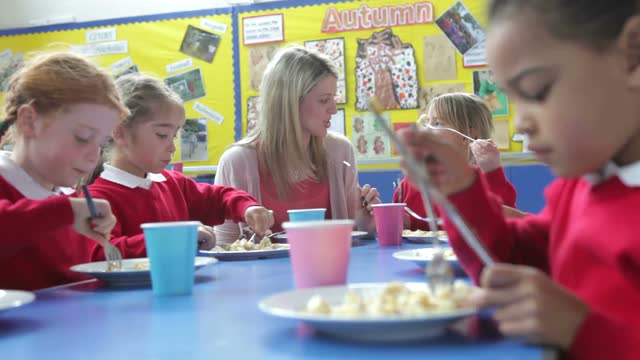 Nancy took Camden to a restaurant for a meal. She knew that he won't eat but still, she tried. They both sat in a restaurant and Nancy ordered some french fries, two burgers, and coke with it. Kids love burgers and even Camden was fond of burgers. When the order arrived Camden kept staring at the burger. He could feel his stomach making hunger noises inside and wanted to eat the burger but something inside was stopping him. Nancy sensed it and picked the burger and gave it to Camden who ate it like he hasn't had a meal in a while. Nancy just kept staring at this sweet little kid and even offered him her own burger. It was time to leave and when Nacy reached Camden's house she was shocked.
Ride Back To Home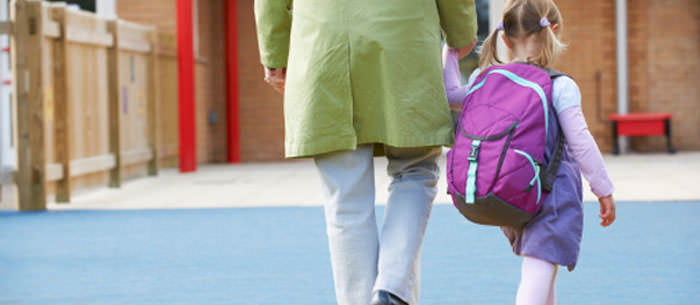 Camden was sitting on the front seat beside Nancy. One moment she saw him looking out from the window and the other she found him sleeping like a baby. She decreased the volume of the radio and drove really slowly so that he won't wake up from the sleep he hasn't had for days. They reached home and Nancy wanted to wake him up but she didn't want to. Then she did and it was already late. She picked Camden in her arms so that he doesn't lose his sleep and walked towards his home. Now, what's this? The gate wasn't locked.
What's Really Happening?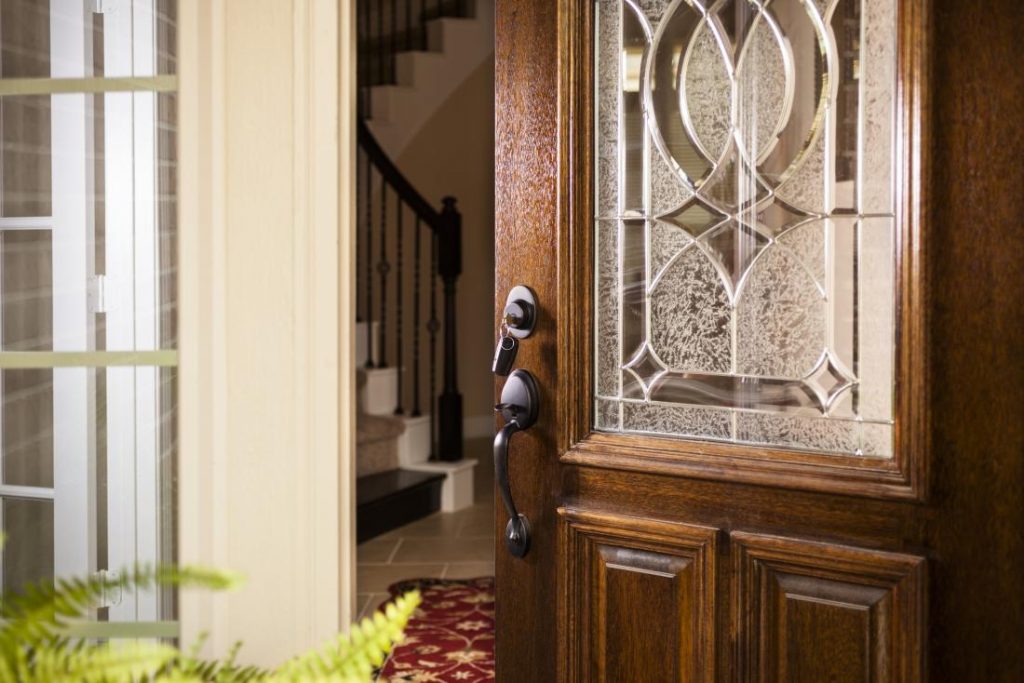 Nancy was knocking at the front door of Camden's house and there was no response. To her surprise, the door was already open. She was very frightened by it and couldn't decide her next move. It's not safe she thought, but why the gate is open? Camden was sleeping in his arms and she didn't want to wake him. She walked around the house to see if someone was inside, but she couldn't make it as the curtains were blocking her view. There was a neighbor in sight to whom she can ask for help. She built her confidence and walked inside the house. The view was really surprising.
Not A Sight She Expected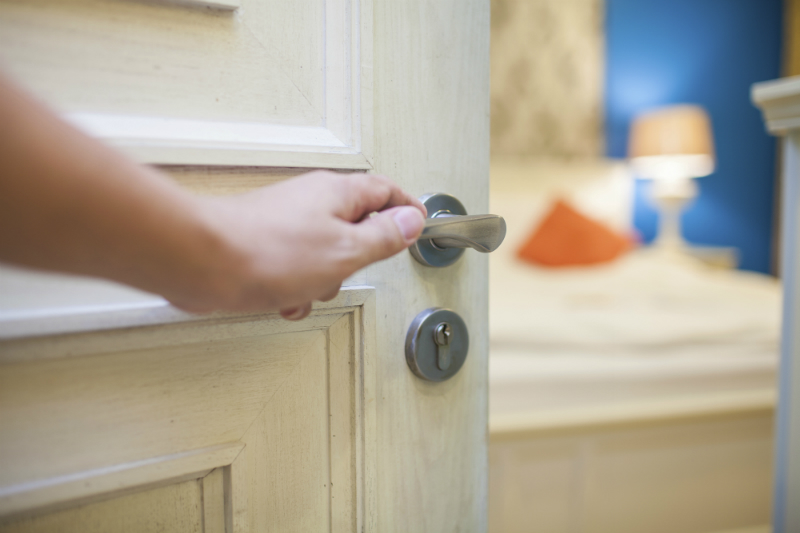 She held Camden tightly in her arms and entered the house. She switched on the lights and was shocked to see that everything was out of the place. Even in the kitchen there were used cookware in the sink and the whole place was smelling. Nancy found a place for Camden to sleep and tried her best to clean up some space around him. And while she was cleaning the room she found some piece of paper. She picked them up and started reading it. Though Camden told her about the situation this was something different entirely.
Sick Father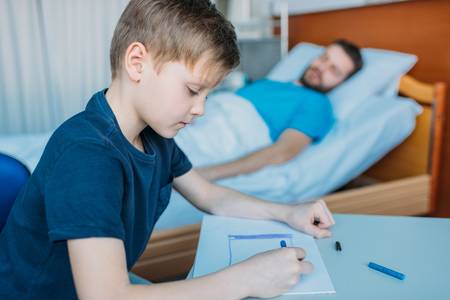 Camden told her about his father being sick for several weeks but after reading that piece of paper made her realize that this was not some sickness that could be cured. That piece of paper was actually a report of Camden's father. She understood all the change in Camden's behavior and was now more worried about him.
She heard a knock at the door and it was Camden's father at the door. He was not looking well and she knew why? The reason for his sickness is not something which could easily be sorted out.
Father's Health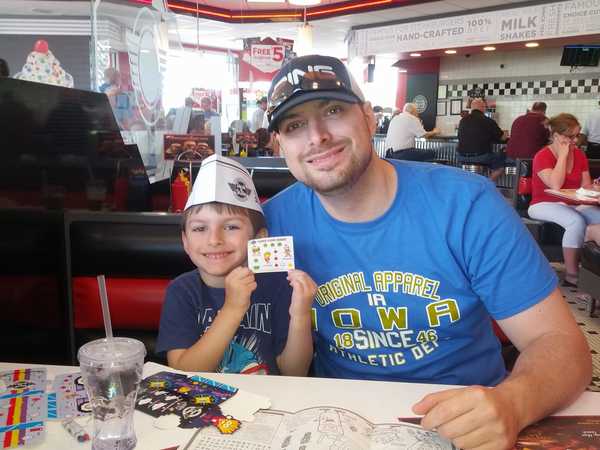 Darreld Petersen 34-year-old father of Camden was sitting on the sofa on which his son was sleeping. Camden was awake from the knock and was smiling now that his father was at home. The last time Nancy saw him, he was in a good shape and healthy. He was trying hard to smile back while he was talking to his son, but Nancy saw the pain he was hiding from his son just to make sure that he doesn't get extra worried.
When they saw Camden has slept again, the father told Nancy that he was diagnosed with IgA nephropathy. Nancy knew what all IgA nephropathy can do to a person's health but Darreld's condition was worse. Fortunately, things were about to change for everybody when an unexpected surprise fell on Darreld's lap.
No! Camden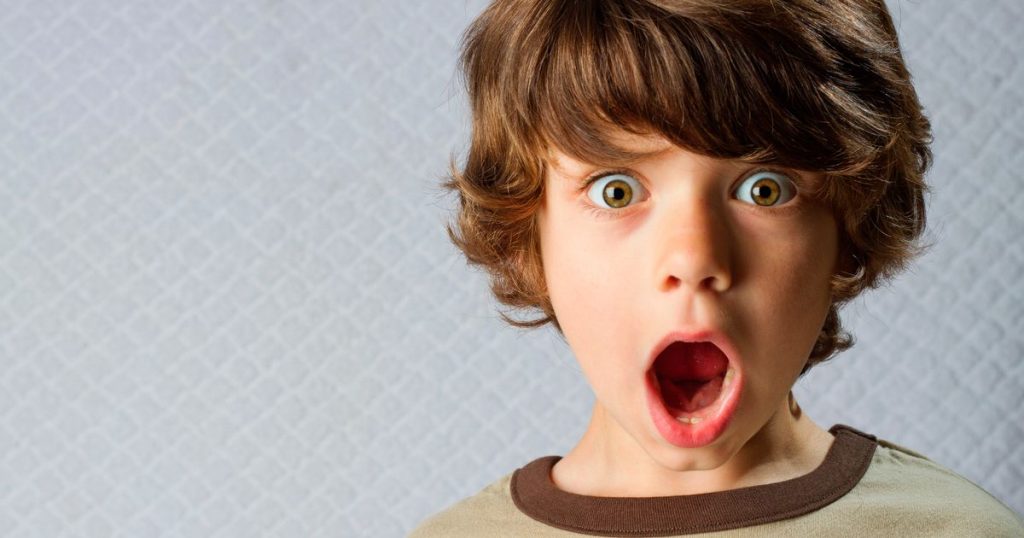 Nancy and Darreld both were busy talking and Camden was sleeping in the next room. They thought he was still sleeping but were shocked to see Camden standing in the kitchen who was weeping sitting on the floor. He heard it all. Darreld was very sad but he didn't hide the truth anymore and told everything to his son. Camden was a brave kid, though he knew that things will become hard but he was ready and hugged his father tightly.
What Is IgA Nephropathy?
IgA nephropathy is a condition that takes effect when there is a drastic increase in the levels of antibody IgA(immunoglobulin) in our kidneys. And due to that, our kidneys starts malfunctioning with the process of tissue damage and inflammation.
Camden had no idea of this condition but just by looking at his father's face he knew something was very wrong with him. He decided to provide all the support he could by staying strong as much he could. He was praying day and night to make his papa better and the god was listening to this little kid very sincerely.
Hospitalization And Kidney Transplant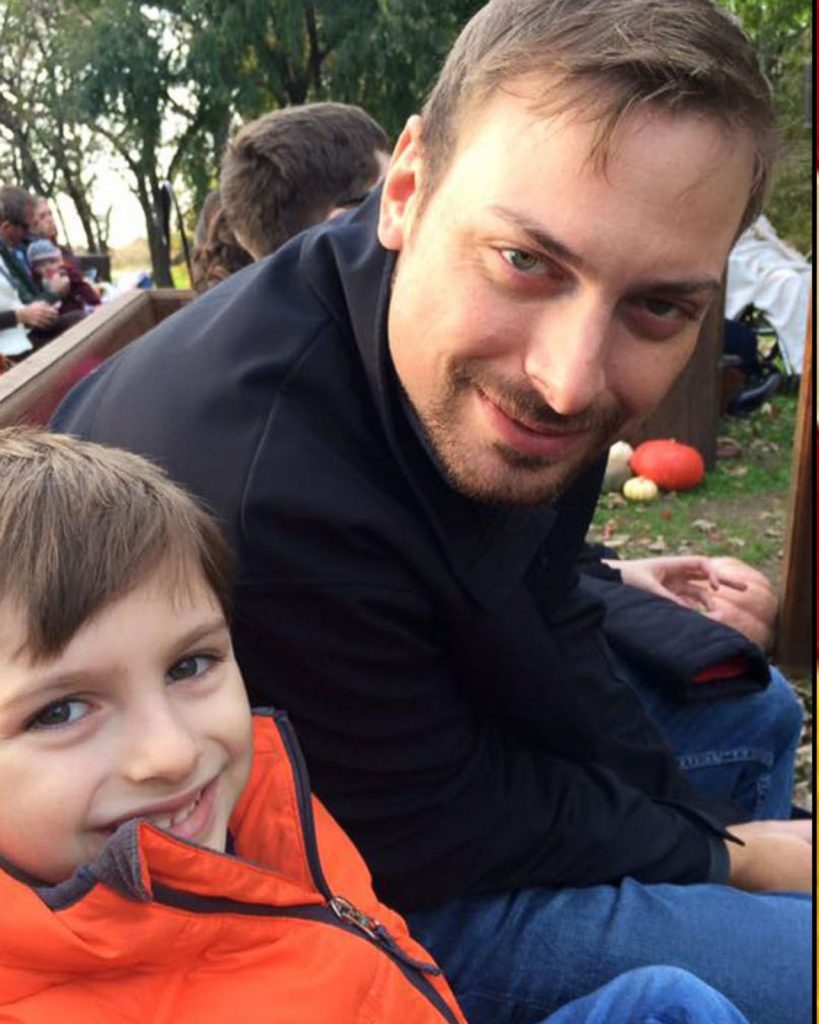 It didn't take long for Darreld's condition to get worse and after a few months his kidneys started working abnormally and in 1 year he was struggling with full kidney failure. After his condition deteriorates further, he has admitted into a hospital in Manson City and the extreme process of dialysis treatment started after the day he was hospitalized. Camden could see in how much pain his father was and as he promised to his father he didn't show any sign of fear or sadness. Little he knew, his father was getting worse and worse day after day and the only option left for him was a kidney transplant. But it wasn't an easy process. But what came next was a shock to everybody and especially to Camden.
Waiting…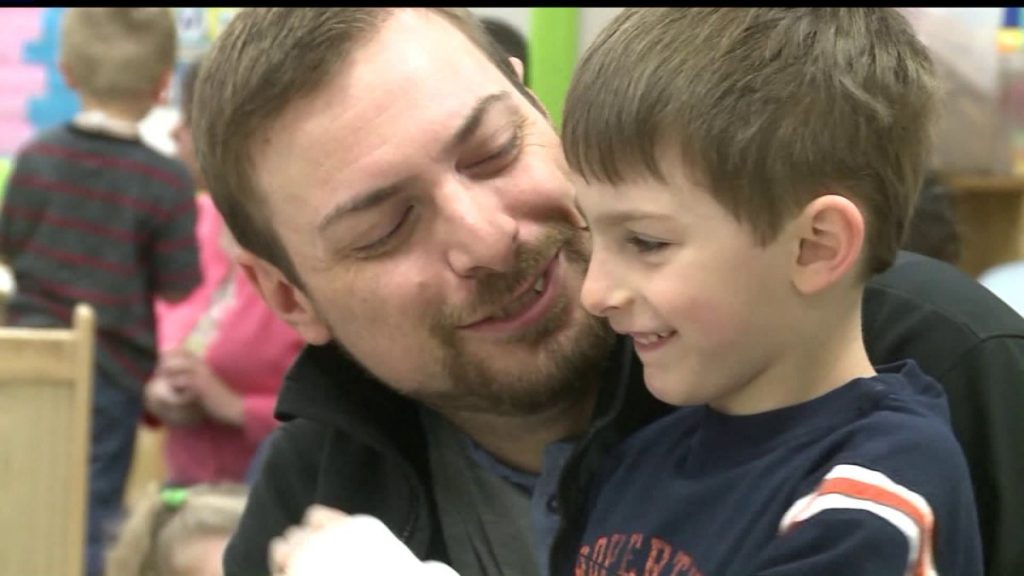 Darreld's condition wasn't getting any better and he was waiting for his name to show up from the waiting list to selected patients for a kidney transplant. The process of a kidney transplant is a very long process and it takes weeks, months or even years for a person to get a perfect match kidney. Camden didn't lose hope and he was praying for his papa to get better. One sudden day, his father became really sick, little Camden could hear his father scream. He felt so helpless that he was running in the corridor to call some doctor for help. Instead of a doctor, he found his class teacher Nancy.
Teacher's Reaction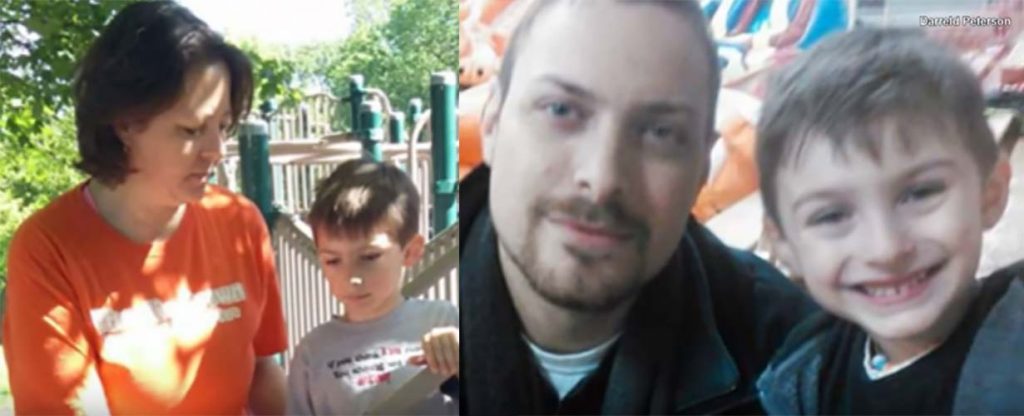 Nancy was surprised to see this little running from one room to another to see help for his father. Camden looked so afraid and it wasn't fair for this kid and Nancy held his hand and asked him to come with her. Nancy went to reception and asked to call the doctor as it was an emergency. Nancy asked Camden to relax, everything will be fine and she didn't leave Camden's hand until the doctor managed to ease away some of his Darreld's pain. Nancy was worried about little Camden and while his father was taking rest she took Camden back to his home to change his clothes and to give him some food who hasn't eaten anything. She bought household groceries for Camden and did all the chores of the house and took care of Camden until his father was better. But Nancy was tired of looking at Camden like this and she made the decision.
Her Decision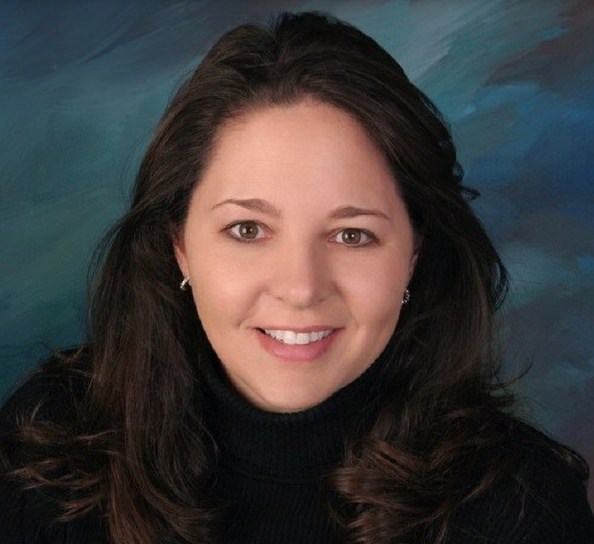 Nancy decided to help Darreld out by donating one of her kidneys. "I had a co-worker who, years ago, had donated a kidney to someone in her church," Nancy explained. "It was an important part of her life's journey, and that was inspirational to me. When I heard about Darreld and Camden's situation, it just felt like the right thing to do." But even she knew that kidney transplant isn't an easy process and only good intentions don't help in making you a perfect match. Before the doctors start the procedure they had to check her medical history and decide if she was a perfect match.
All Is Well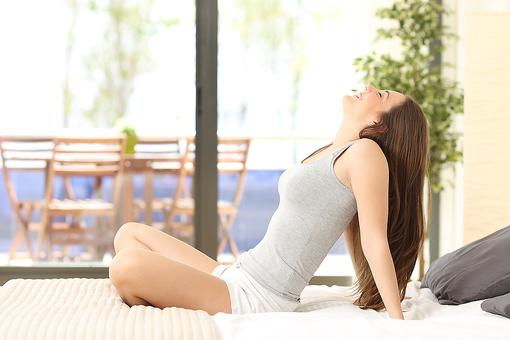 Nancy had to wait for a day to get some confirmation from the doctors and she was a perfect match. "I was really excited about it. I was ecstatic. I don't know what I would've done for closure if I wasn't a match," Nancy expressed. Things were looking great for both Camden and Darreld but there were still several things that they need to sort out.
Paperwork And Tests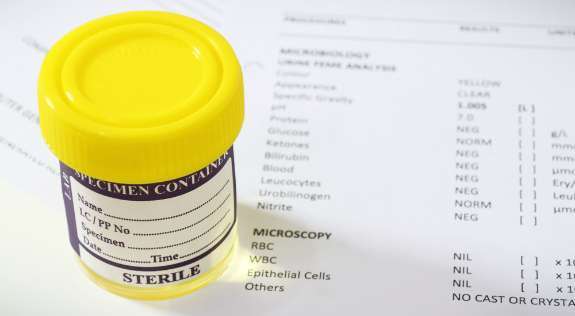 As we said, a kidney transplant isn't an easy process and before Nancy could go further with the process she had to go under several tests, including blood tests and urinalysis, CT and EKG. She also went for a psychological consultation to see if she is prepared mentally and emotionally for this process. Fortunately, every test she took came out positive and she was ready to give Camden's father a new life.
Grateful Family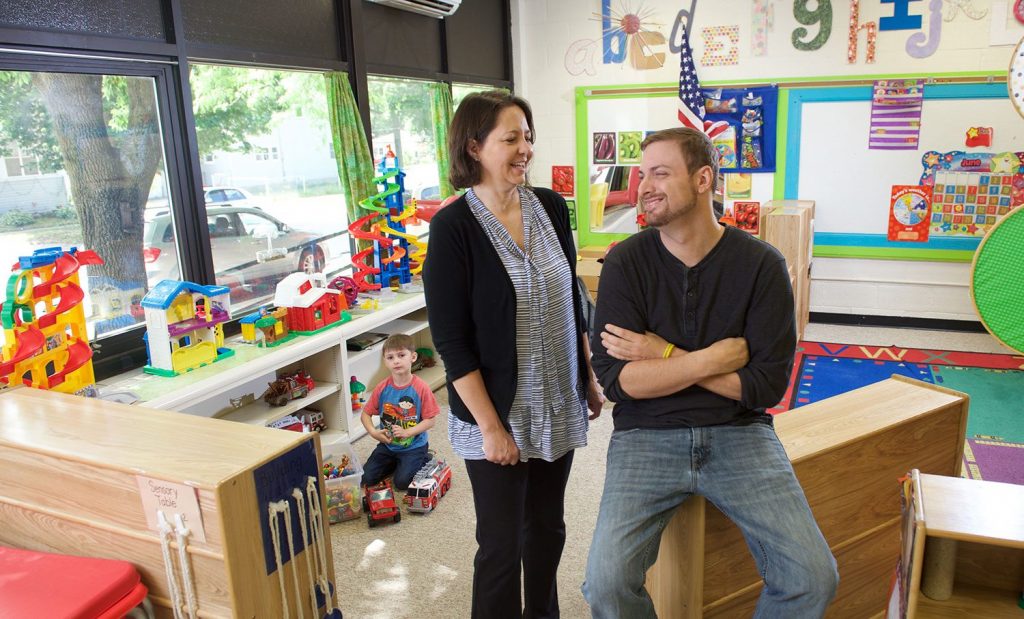 Camden's family didn't expect this much from Nancy because people like Nancy with selfless heart are not easy to find. The whole family couldn't thank her much for the thing she was doing for them. The family even went to the school to visit Nancy before the big day to thank her. "I had friends and family come forward who wanted to donate, but these didn't work out, for medical reasons or other reasons," Darreld explained, "then Miss Nancy approached me."
Ready To Go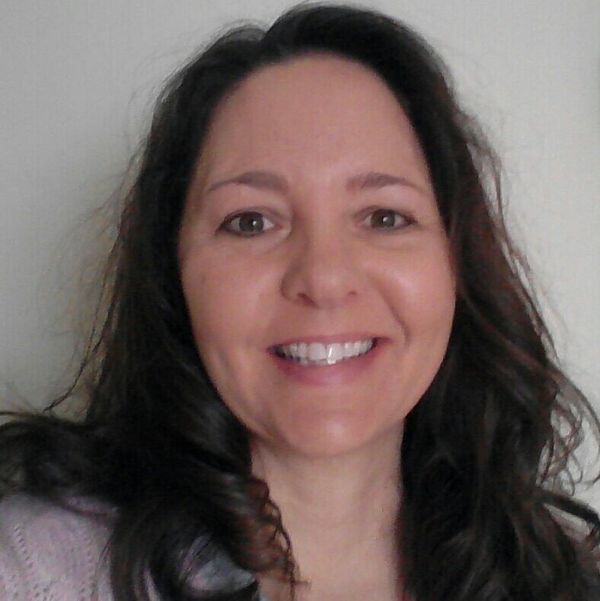 Nancy was prepared mentally and emotionally to move further with the process, she met all her family members and friends and was ready for the new journey. Darrel later explained that he didn't want Nancy to go through with this process and was worried about her health but she was determined to help him out.
Operation Completed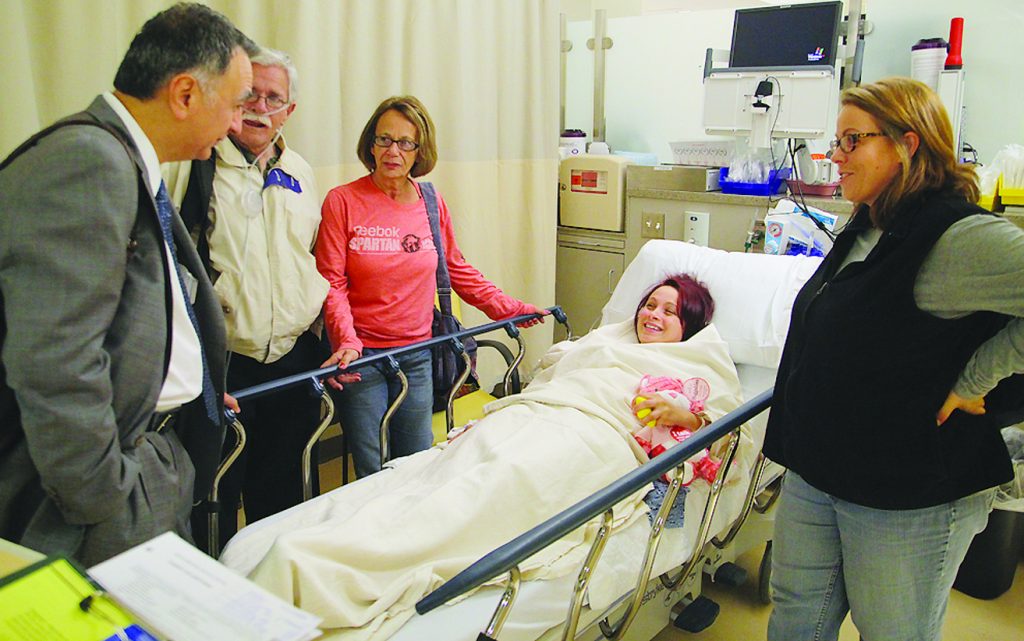 Nancy was risking her life without even asking anything in return but the state of Iowa wasn't deaf and they made sure that she gets the best transplant surgeons. Surgeons like Alan Reed, MD, Zoe Stewart Lewis, MD, Ph.D., and Daniel Katz, MD who made sure that they will try their best and they did their best and the operation was a success. "You could tell that every person wanted to be there for you," Darrell explained later.
Thankful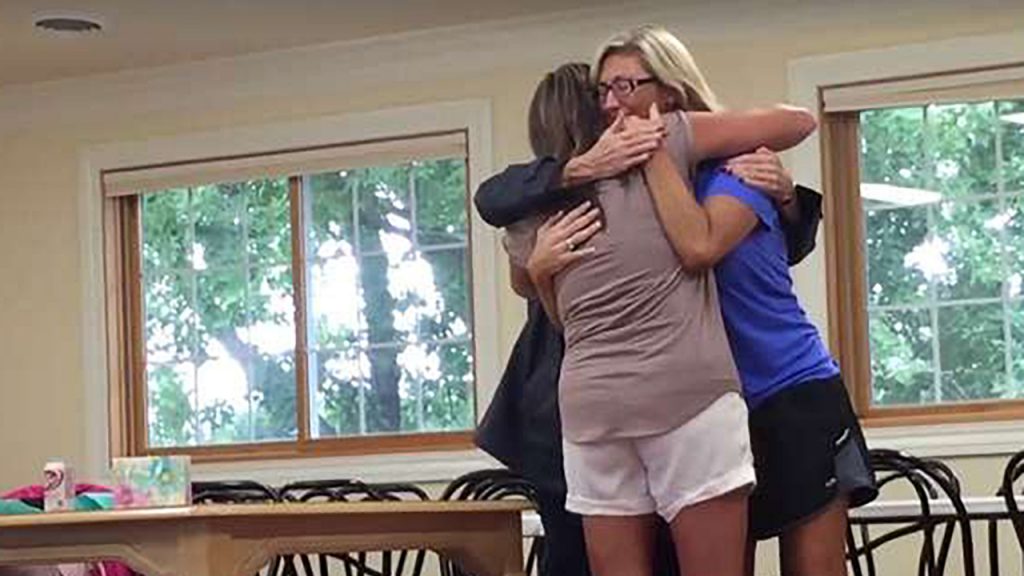 The operation was a success and the Camden's family couldn't control their happiness and rushed inside when the doctors allowed them. There was happiness inside the room and everybody was crying in joy. It was Camden who rushed towards Nancy before he hugged his father. Both families made sure that they will stay in touch and will help out each other in any way they could.
Camden Couldn't Be Happier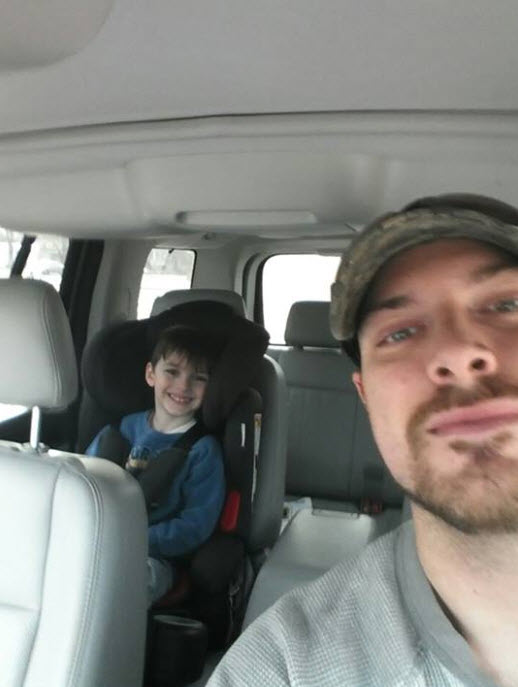 Everybody was happy to see Camden happy who lost all the hope, but was now could be seen laughing and jumping around. His father got the second chance and was now determined to give his best for Camden and his future. But the family had something else in mind and they decided to go further with it.
Raise Awareness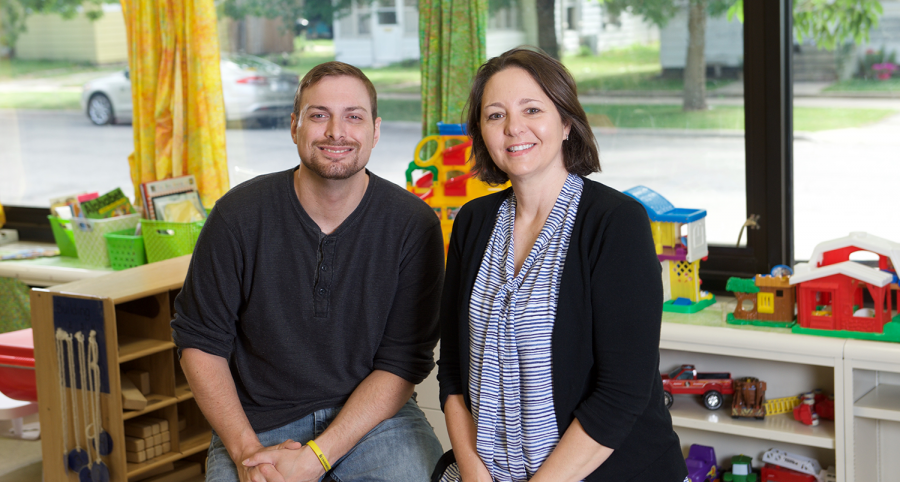 Darreld and Nancy made a decision to aware people about the significance of organ donation and left no stones unturned. With the help of family, friends and the University of Iowas Transplant Center Team they made sure that just like their operation this campaign should also be a success.
News Coverage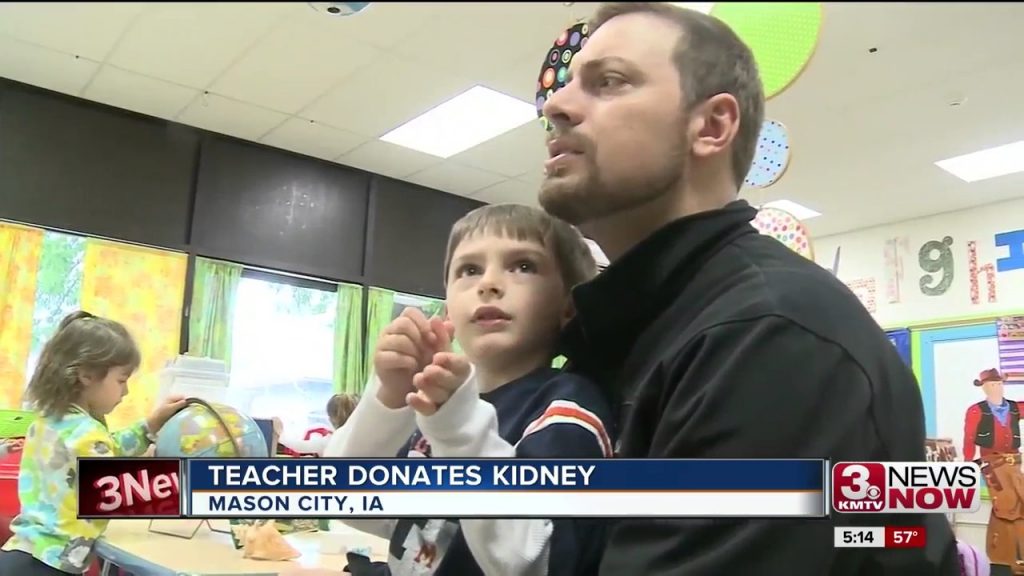 The media caught the wind of this story and also helped them to raise their issue. The story of Nancy, Darreld and little Camden was out and people were moved by it. It was emotional and inspiring at the same time and it helped in their campaign.
Real Values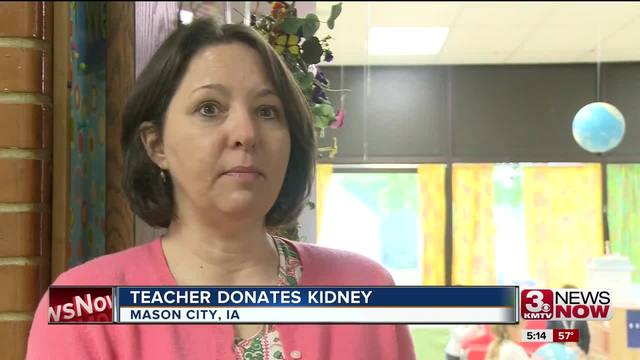 Story Nancy and Darreld tell us that there is still good left in this world. There are some selfless people who are willing to help us out when we need it. It is not about doing something big like Nancy did, but it is about the gesture you do. Help a needy person and you can see his life turn around. We are humans and we should define it in the right way.
Second Chance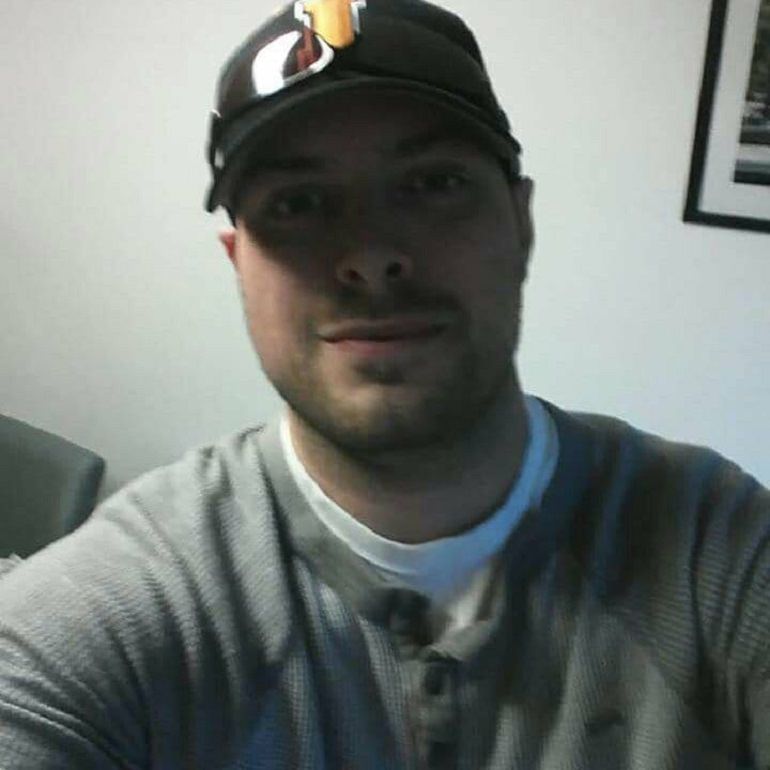 "How do you ever thank someone for saving your life?" Darreld said later. "She really is an amazing woman." Darreld couldn't thank Nancy enough and he owes his life to her. He has promised to give all the happiness he could to Camden. We hope they live their life peacefully and happily without any major complications.
There are other stories that define kindness which will surely melt your heart. They may not be as big as Nancy's act, but still, they will make you feel good.
The Man In The Market
This guy who went to the grocery shop was short $12. He was taking out some stuff to equal the amount he was carrying with himself and then this guy who was standing behind him stopped him and said offered $20. "Please don't put yourself out," I said to him. In reply, this stranger told him a story, "Let me tell you a story." "My mother is in the hospital with cancer. I visit her every day and bring her flowers. I went this morning, and she got mad at me for spending my money on more flowers. She demanded that I do something else with that money. So, here, please accept this. It is my mother's flowers."
Jim And The Job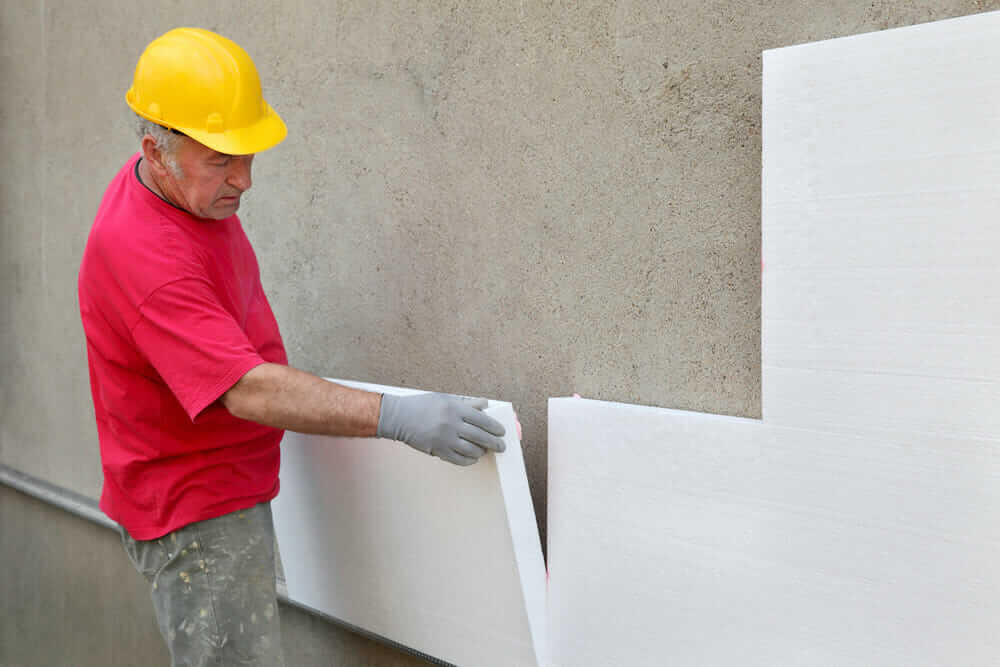 Jim couldn't decide if he should retire. One day he saw a young man who used to work with him and Jim found out that the condition in which this man was living under. This young fellow who was married and had three children was struggling to make ends meet. He had no job and even trying harder he couldn't find one. Jim was moved by his story and the next day he resigned from his job and suggested this young man's name for his replacement. Even after six years, that young guy is working there and his life has improved drastically.
Seven Miles For Me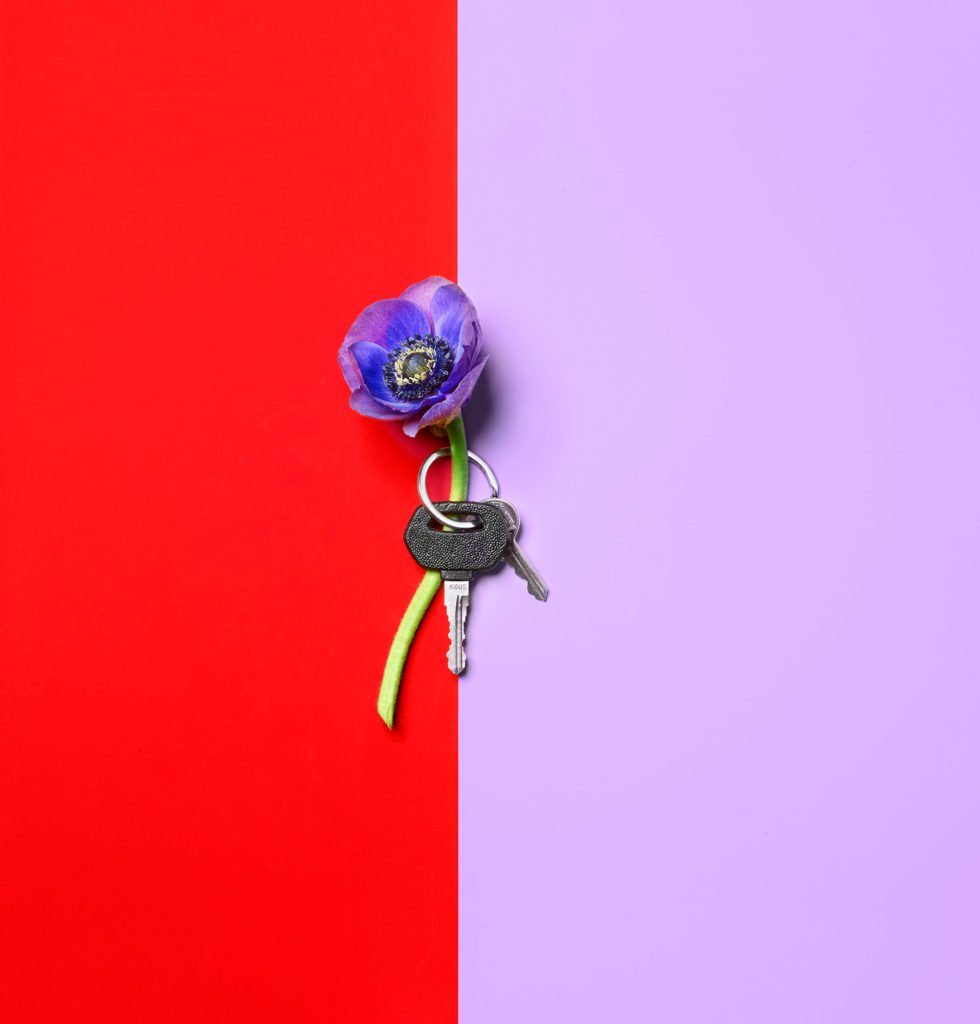 This guy story is really amazing when he found out that he has locked his keys inside the car and even his cell phone was in the car. Then he saw this teenager who was on his bike and asked, "What's wrong?" He told this teenager about his problem and said, "But even if I could call my wife, she can't bring me her car key, since this is our only car." This teenager handed this guy his cellphone and said, "Call your wife and tell her I'm coming to get her key." "That's seven miles round trip." "Don't worry about it." After an hour he saw this teenager again who handed him his car keys and refused to take any money in return and said, "Let's just say I needed the exercise."
"I Can Still Help"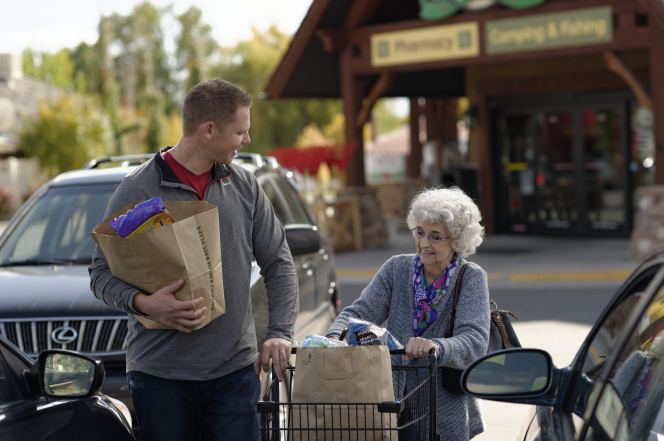 The story of the doctor who just a couple of hours ago diagnosed his patient Jimmy with pancreatic cancer was stunned to see him in a parking lot helping an elderly guy with his car situation. The doctor shouted, "Jimmy, what are you doing?" Jimmy replied with a smiling face, "My cancer didn't tell me not to help others, Doc." Kindness can be found anywhere at any time.