What would you give for just one final message from someone you love after their death? Many people who lose a loved one which they could hear from them one last time, to provide closure or to just say "I love you" once more. Most people, however, do not get the chance to live out this wish.
Jimmy Breland was one of the lucky ones.
He married his wife Billie in 1954. They built a life together in Mississippi, raising a family together. The couple were married for 60 years, before Billie tragically passed away.
Losing a loved one is always difficult. Jimmy was devastated to lose his lifelong partner and the mother of his children, but Billie had one final surprise left for her spouse of six decades. Two days after Billie passed away, Jimmy was going through her things when he found something he was not expecting to see. When Jimmy opened Billie's wallet, he found a hidden message that his sweetheart had left for him. The handwritten note read:
Please don't cry because I died! Smile because I lived! Know that I'm in a happy place!Know that we will meet again!I will see you there!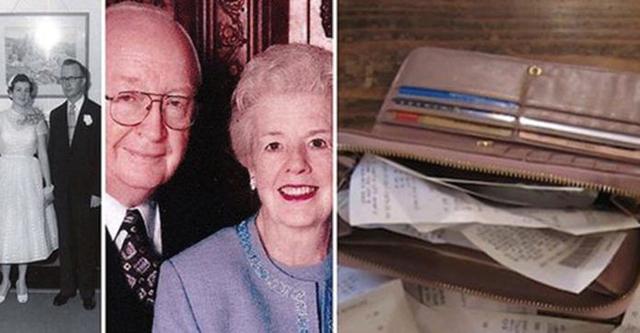 The heartwarming story was shared by the Billie and Jimmy's grandson, Cliff Sims, and quickly touched the hearts of people all over the world. Cliff share the story of his grandparents' epic relationship and described his grandfather as "the single kindest, most generous man I've ever known,"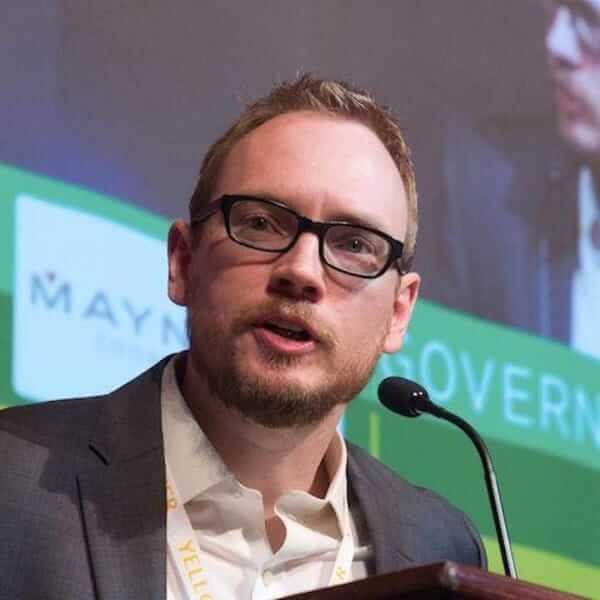 Jimmy was completely devoted to Billie. For months, Jimmy watched his wife's declining health. He remained by her side after she broke a hip not long after Thanksgiving in 2014. Through the holiday season she recovered from surgery and suffered from memory loss. Jimmy was with Billie every day at the hospital until she passed away just a couple of weeks into the new year.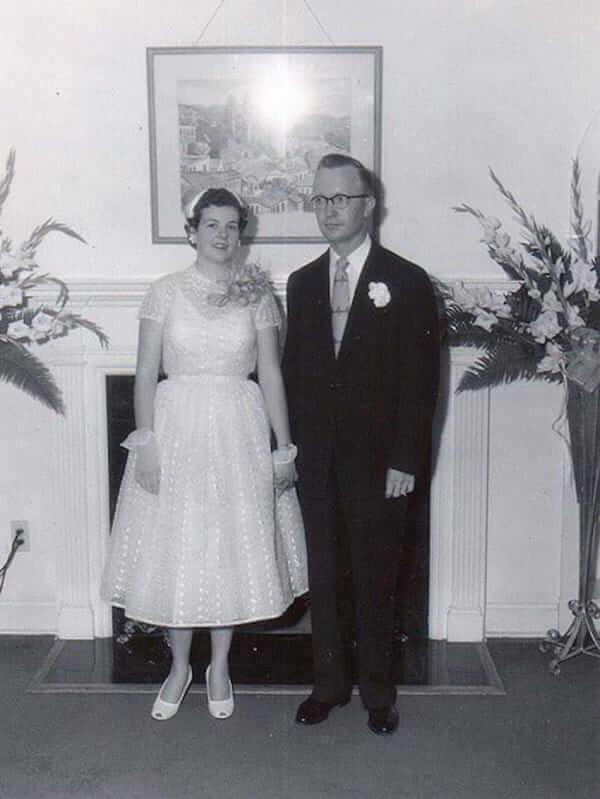 Hundreds of people came out to the funeral. The Brelands were pillars of their community. Jimmy had been the Baptist student minister at a local university for decades, and Billie had been a public school teacher. The couple were well-known and loved. The impact Billie made on her community was tremendous and her death left a huge hole in Jimmy's life.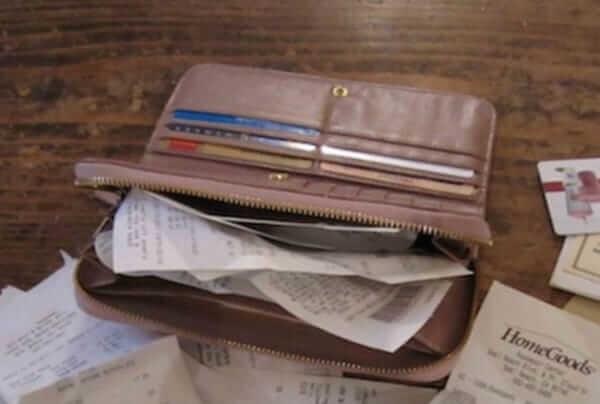 But Billie had one final gift left for her loving husband. Her grandson Cliff said that Billie was known for leaving notes everywhere, documenting everything from photos hanging in her home to funny events and favorite quotes. No one is sure when she wrote the note that was found in her wallet, but there is no doubt that it could have only been meant for her husband and partner of sixty years.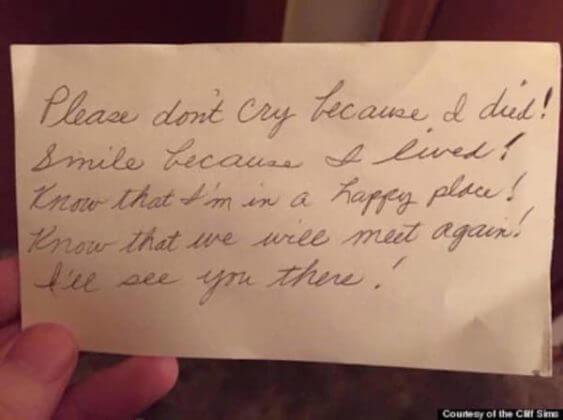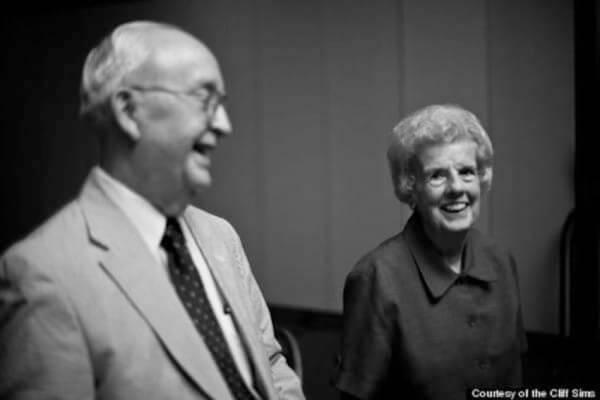 Losing one's spouse especially after so many years together is a heartbreaking event, but at least Jimmy has the final words from his wife by which to remember her. The final message provided him with a last goodbye that most people are not fortunate enough to have.
Billie's final message to Jimmy is proof that love really can last forever, even after death.