When a mother notices her teen daughter leaving their house late at night with all of her saved money, she decides to follow her and discovers something astonishing. 13 years later, her daughter receives a letter regarding how that act of hers had changed someone's life forever.
"Oh, come on, mom! It's not like you can't give me spare money for once," Sherry's daughter, Maria, snapped at her one evening when she returned from work.
"Honey, please try and understand," Sherry explained. "We are on a tight budget this month. We can buy the boots for you next month."
"But mom, literally every girl in my class has them! And they look so cool! I want them too! Anyway, last month you promised me you'd get me a new dress and that never happened! So this time I'm not leaving until I get the new boots!"
"And both of us know what you did after that, Maria. Didn't you take money from my wallet without asking me? I let it go because it wasn't a huge amount. What do you have to say about that?"
"But that's not my fault, mom!" Maria snapped. "It's because you haven't given me any pocket money for two months, you keep telling me that we can't afford anything, and whenever I ask you to buy me something, it's pushed forward till an infinite time! Stop acting like that! It's really pissing me off!"
"Maria!" Shelly warned her. "Mind your language, honey! Just because I'm talking politely to you doesn't mean you can say anything you want!"
"Well, you deserve it, mom!" Maria snarled. "It's because of you that dad is no more with us! You couldn't afford to pay for his treatment, and he died. Do you want me to suffer too? Listen, mom, I am not like dad! You can't do anything you want!"
"Maria, there's…."
"Actually, I shouldn't be talking to you, mom! You'll just say things and do nothing! I'm going to my room and let's not talk for a while. You really irritate me these days!" With that, Maria went to her room and slammed the door behind her.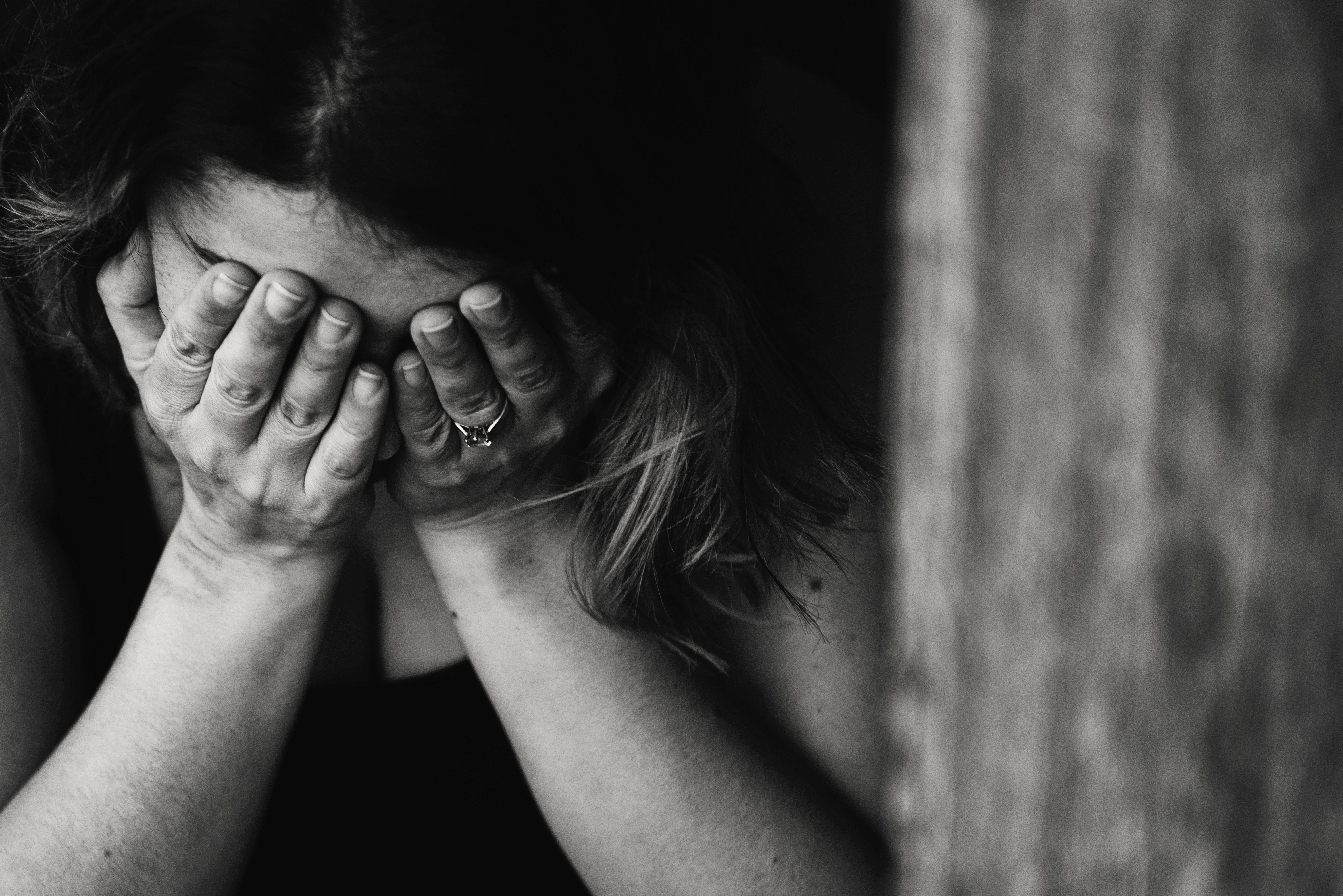 Sherry was hurt by Maria's words | Photo: Pexels
Poor Sherry was left in tears. When Maria turned 14, her father, Alec, died from cancer. Sherry did everything she could to save him, from chemotherapy sessions to taking care of him after her working hours, but as the hospital bills grew more expensive, all of their savings and insurance money ran out, and she was unable to save Alec.
Unfortunately, she was an orphan with no living relatives who could help her, so after Alec died, she was left to care for Maria on her own. She worked as a waitress at a nearby diner, and due to the low pay, she lived on a shoestring budget almost every month.
On the other hand, Maria's demands just kept rolling every month – sometimes it was the dress her friends were flaunting, and other times it was new makeup or shoes. Sherry didn't want to say no to Maria outright, but she didn't have a choice; however, unlike previous occasions, the outcome this time was even worse.
After that heated argument, Maria and Sherry didn't talk to each other for almost three months. There would be a casual "hi" or "I'm leaving the house," and "I might be late," but nothing more than that.
Sherry had thought that if she gave some time to Maria, things would improve. Moreover, she had started looking for a better job to avoid the everyday quarrels at home and give her daughter a better life.
Fortunately, she was hired as a receptionist just a few days after applying for the position. The day she went to the office to accept her employment letter, she arrived home late at night because her new office was in a different part of town. She decided to surprise Maria with the news, and in order to break the tension between them, she had also purchased a cake on her way back to celebrate. But when she returned home, she noticed Maria quietly packing a bag through the slightly ajar door.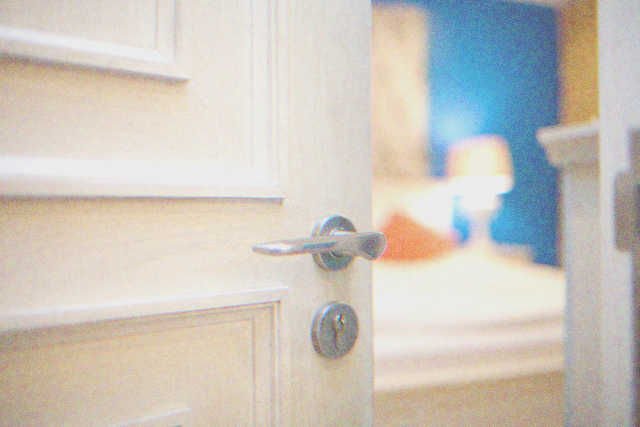 Sherry noticed Maria was packing her luggage | Photo: Shutterstock
She also noticed that Maria's room was a mess, with clothes strewn about, her closet open, and her piggy bank, where she'd been saving money, broken into pieces. Sherry went into a panic and had no idea what was going on. Soon, Maria was done with the packing, and she got to her feet.
Sherry dashed to her room and hid as Maria exited the house through the front door. Sherry decided to follow her daughter that night to see where she was going, thinking she was up to something wrong.
She walked silently behind her, making sure she didn't notice her, and after a few minutes, she saw Maria walking to an alley filled with dumpsters. She hid behind a wall, and a few seconds later, she saw a scruffy man approaching Maria. Maria took all of her money, a blanket, and a few old clothes from her bag and offered them to the man.
"These are my father's clothes, and I hope they fit you," she explained. "I'm sorry I can't take you home, but you can sleep here wrapped in the blanket. It'll keep you warm in winter."
Sherry's eyes welled up when she saw Maria helping someone in need. Suddenly, she noticed her putting on her hoodie cap and walking toward the alley's exit. Sherry sped up her steps and arrived home before Maria, thanks to a shortcut she knew.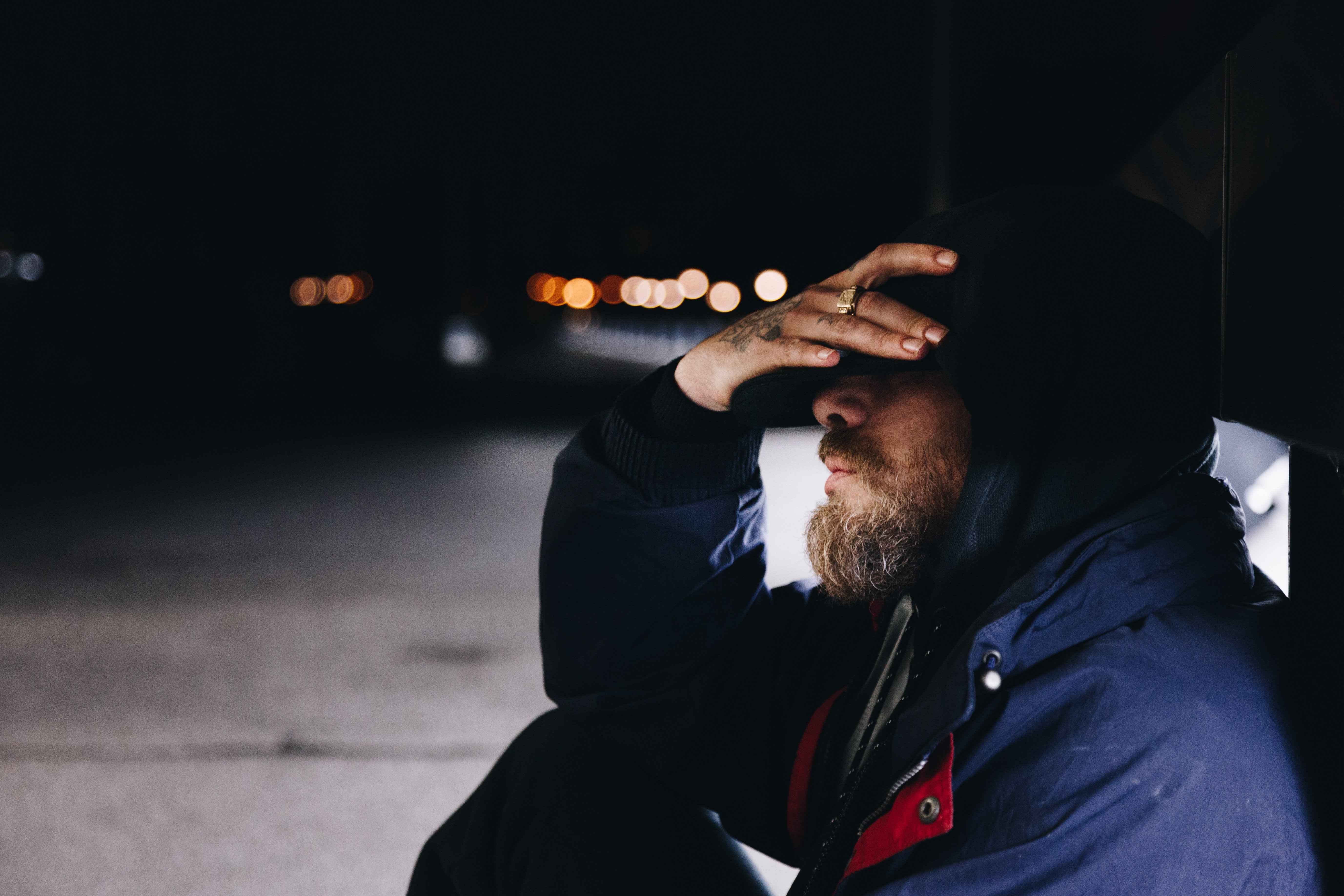 Maria helped a homeless man | Photo: Unsplash
When the young girl entered the house, Sherry turned all the lights on. "So, Maria, where were you until late at night?" she asked, pretending to be stern.
"I don't need to answer you, mom. And why were you so late? I thought you'd be sleeping off at someone else's place. It's not like…." Before Maria finished, Sherry stepped forward and hugged her. "I'm so proud of you, Maria. You didn't have to hide it from me."
"Mom... Are you okay? What happened?"
"I saw you helping the homeless man, Maria. When I came home, I saw you packing your bag and leaving, so I decided to follow you to the alley. But honey, why didn't you tell me about it before? I'm so proud of what you did!"
Maria's eyes welled up at her mother's compliment. "Oh, so you saw me with George," she said, fighting back the tears. "Yeah, he's homeless, and his kids kicked him out. I ran into him on my way home from school a few days ago. I was missing dad and…." she almost burst out crying. "And you were angry with me, and you weren't even talking to me. So I felt very alone and began meeting him often."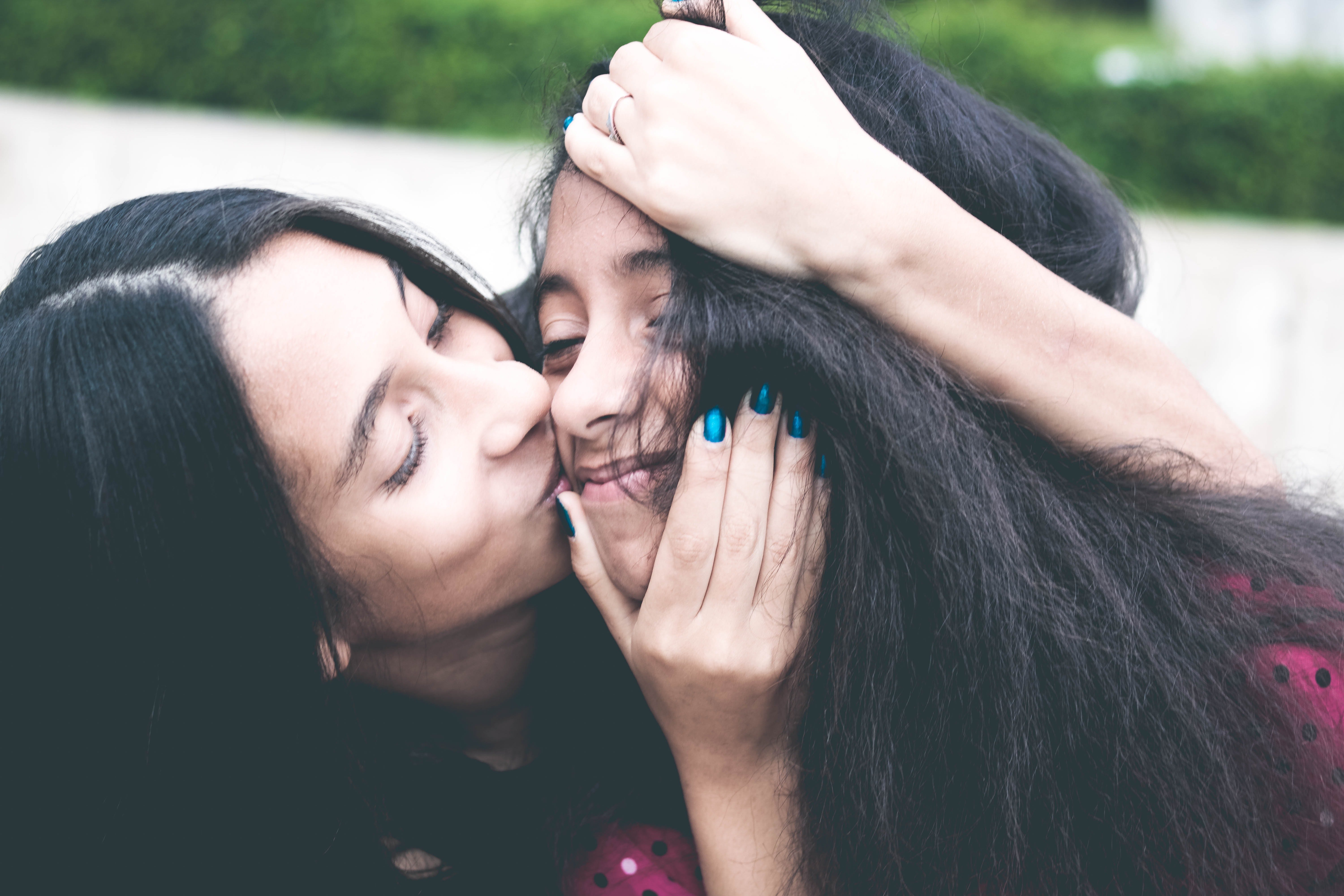 Maria and Sherry were back on good terms | Photo: Pexels
"Oh, honey, it's nothing like that. I thought you just wanted some space. I wasn't avoiding you on purpose. By the way, why did you meet him so late at night? You could have gone after school."
"You were at home then. I didn't want to tell you that I was giving him all my savings. I was crying when I met him that day, and when he saw me, he consoled me and spoke to me, so I felt better. I wanted to help him, so I gave him the money and dad's clothes."
"Well, then," Sherry suggested, "how about we go meet George tomorrow? I have an idea to help him."
"Thank you, mom," Maria said as she hugged her once more. "And I'm sorry for behaving so rudely."
"It's okay, honey. I should have been more patient with you. By the way, I got a cake because I found a new job. Let's cut it together!"
"Really? Congratulations, mom!"
"Thanks, honey!"
13 years later…
Maria began working as a software engineer in California, and she and her mother relocated from their hometown. When Maria answered the door upon hearing the doorbell on a Sunday afternoon, she discovered a letter on her doorstep. It was addressed to her, but there was no information about the sender.
Maria was curious, so she ripped open the envelope's flap. But as she opened the letter and began reading, her past flashed in front of her eyes.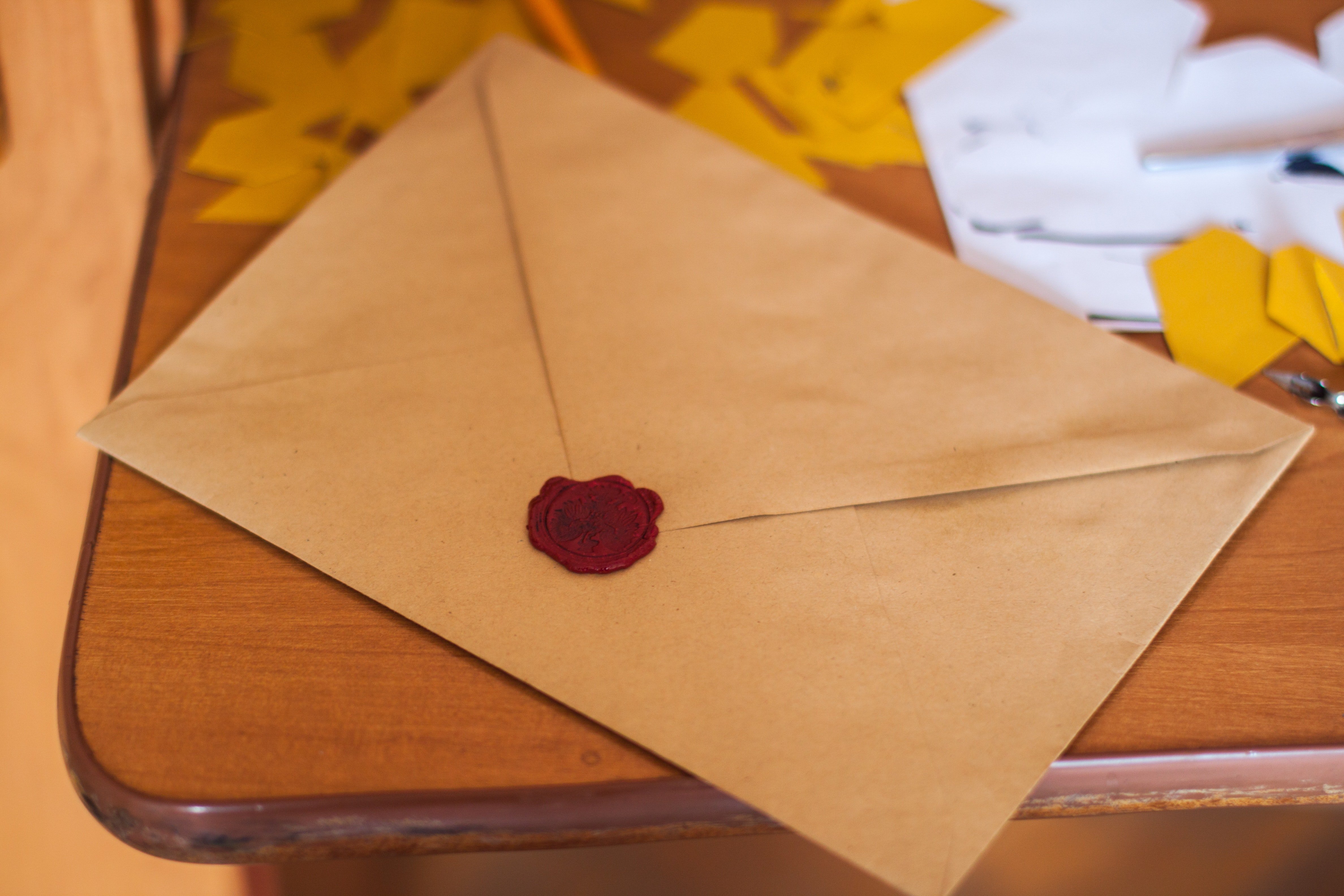 Maria received a letter one afternoon | Photo: Pexels
"Dear Maria,
Thank you for helping me when nobody did. I hope you haven't forgotten me. I was hired as a security guard with your mother's help. I was sad that you and your mother left for California after you got a scholarship to study there. But thanks to you and your mother, I felt like I had a family again. Also, thank you for leaving your new address with me.
I know it will come as a surprise to you, but I was never a homeless man. I am a wealthy businessman, and after I found out my kids and wife were just after my money, I disguised myself to find an heir. When I met you and your mother, I knew who my inheritor would be. However, I never revealed my identity because I was very happy living a humble life around you two.
Sadly, you'd be reading this letter when I'm no longer alive. I was diagnosed with cancer a few months ago, and I'm just counting my final days now. I left my inheritance to you and your mother, and I hope you continue to be happy. My lawyer will contact you, and he will pay you a visit a week after you receive this letter. Thank you for being so generous and kind to me.
With love,
George Weeks."
Maria couldn't believe her eyes when she read the letter, but when George's lawyer paid her a visit a week later, she learned all of it was true.
To honor George's concern for her, Maria accepted his inheritance, but instead of using the money for herself, she used it to start an institution for the homeless. And since then, she's been visiting his grave every year to remember him and pay her respects to his departed soul.